Another Fall season is set to begin at 3:50 AM this Monday, September 23rd. The past few weeks have been exceptionally dry here in Pennsylvania, and in the recent several days, we've seen some brisk mornings with temperatures in the 40s in much of the state. With the last few fall foliage seasons leaving much to be desired, many are hoping for a more vibrant season this year.
In order for us to see the best, most vibrant colors, we need sunny days with cool nights featuring temperatures at or slightly below average. Essentially, what we've had this week. However, with above average temperatures likely in late September into early October, colors may be delayed and somewhat toned down. In addition, the upper Mid-Atlantic will continue to find itself in a precipitation desert throughout the next few weeks, which may also limit foliage vibrancy. Below is the temperature outlook for last this month into early October.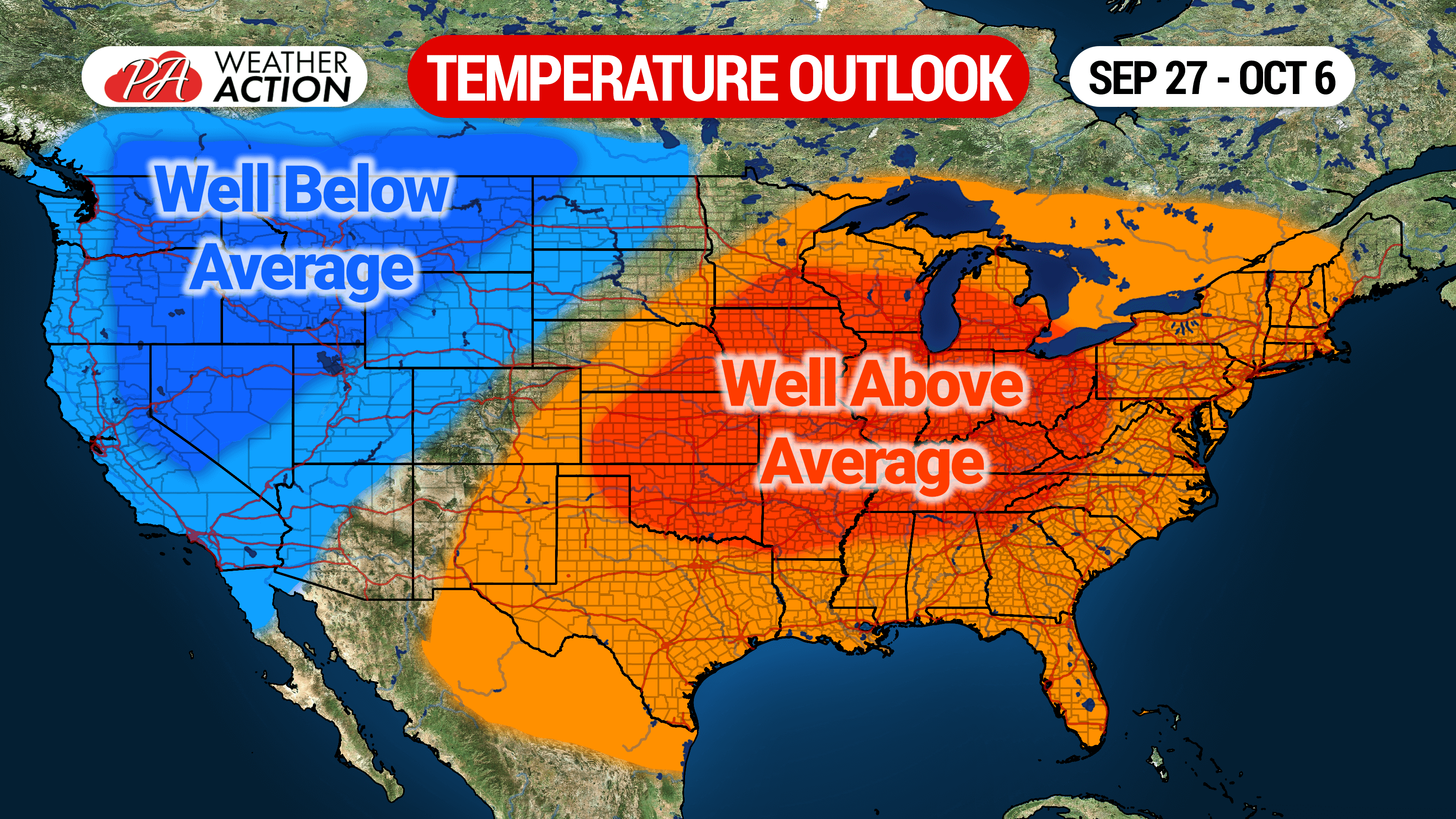 Overall, we're predicting peak fall foliage time frames to be delayed by about a week. Foliage colors should be slightly more vibrant than last year, but still not amazing due to lack of cold nights and well below average precipitation. With that said, it's not a bad idea to start planning your trip to your favorite park to take in the fall colors.
---
2019 Peak Fall Foliage Outlook Map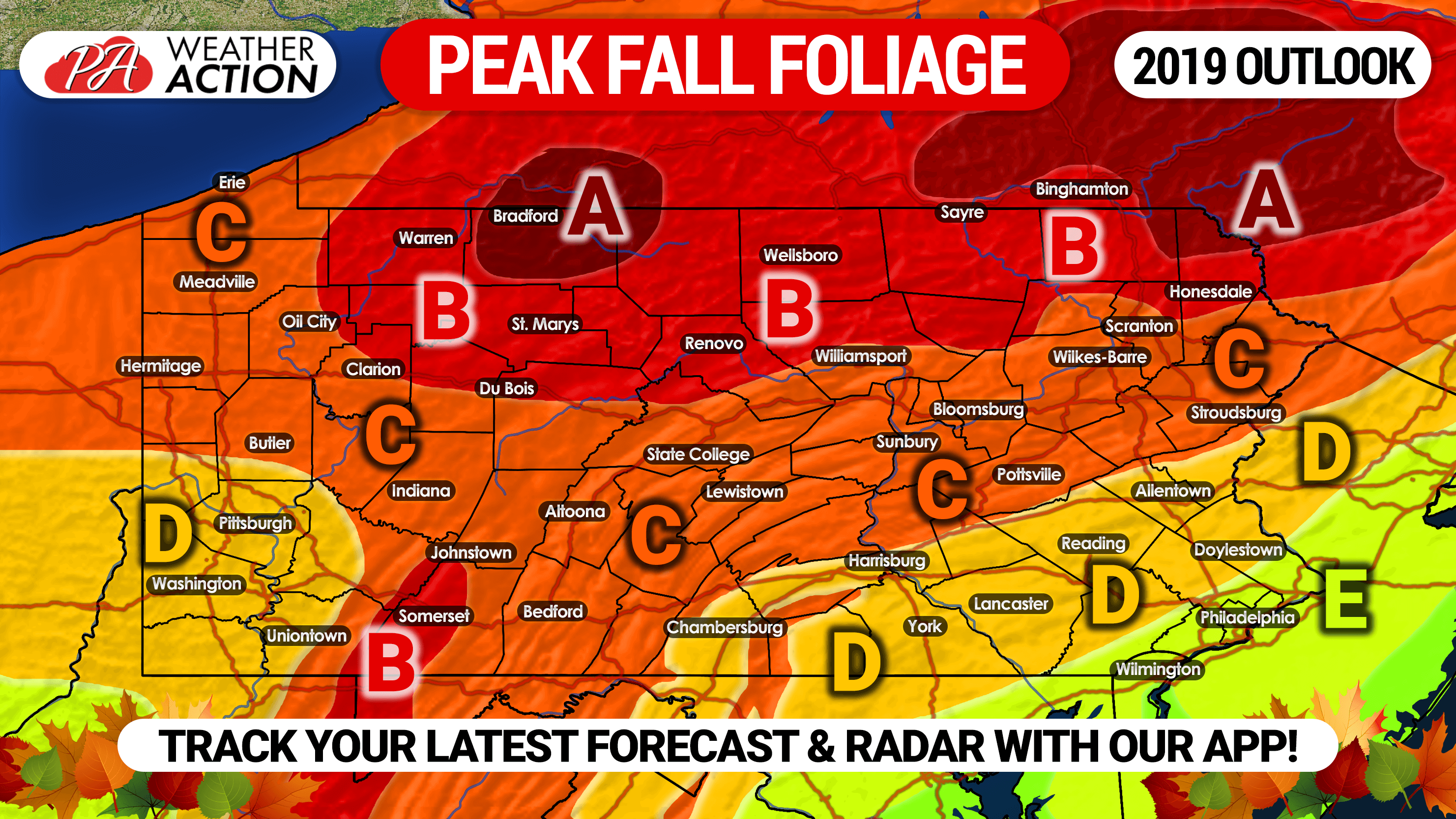 Area A: These locations of higher elevation in northern PA are forecast to see peak colors October 10th – October 15th.
Area B: The northern PA mountains and western Laurel Highlands are forecast to experience peak foliage between October 15th – October 20th.
Area C: These locations, including the southern Poconos, across the i-80 corridor and down into the southern PA mountains, are forecast to peak October 20th – October 25th.
Area D: The Lehigh Valley, Lower Susquehanna Valley, and southwest PA are forecast to see peak foliage colors October 25th – October 30th.
Area E: The Philadelphia area and Delaware Valley are forecast to see peak fall foliage colors October 30th – November 4th.
We will have weekly foliage updates starting Sunday, September 29th! Be sure to share this Fall Foliage Forecast with friends and family using the blue button below!