Halloween is nearly upon is, and the weather us not looking ideal for many this weekend. A slow-moving low pressure system will reach the state Friday, spreading moderate rain over nearly the entire state. Scattered showers will continue Saturday before the system finally exits to the north. In short, the two best days for trick-or-treating will be Thursday and Sunday. Saturday shouldn't be too bad but there may be some showers looming. Friday is looking rather wet for most of us, and will feature soggy evening conditions. We encourage localities to reschedule trick-or-treating ASAP back on the forecast. Below are the evening forecasts for each day. Happy Halloween!
THURSDAY EVENING FORECAST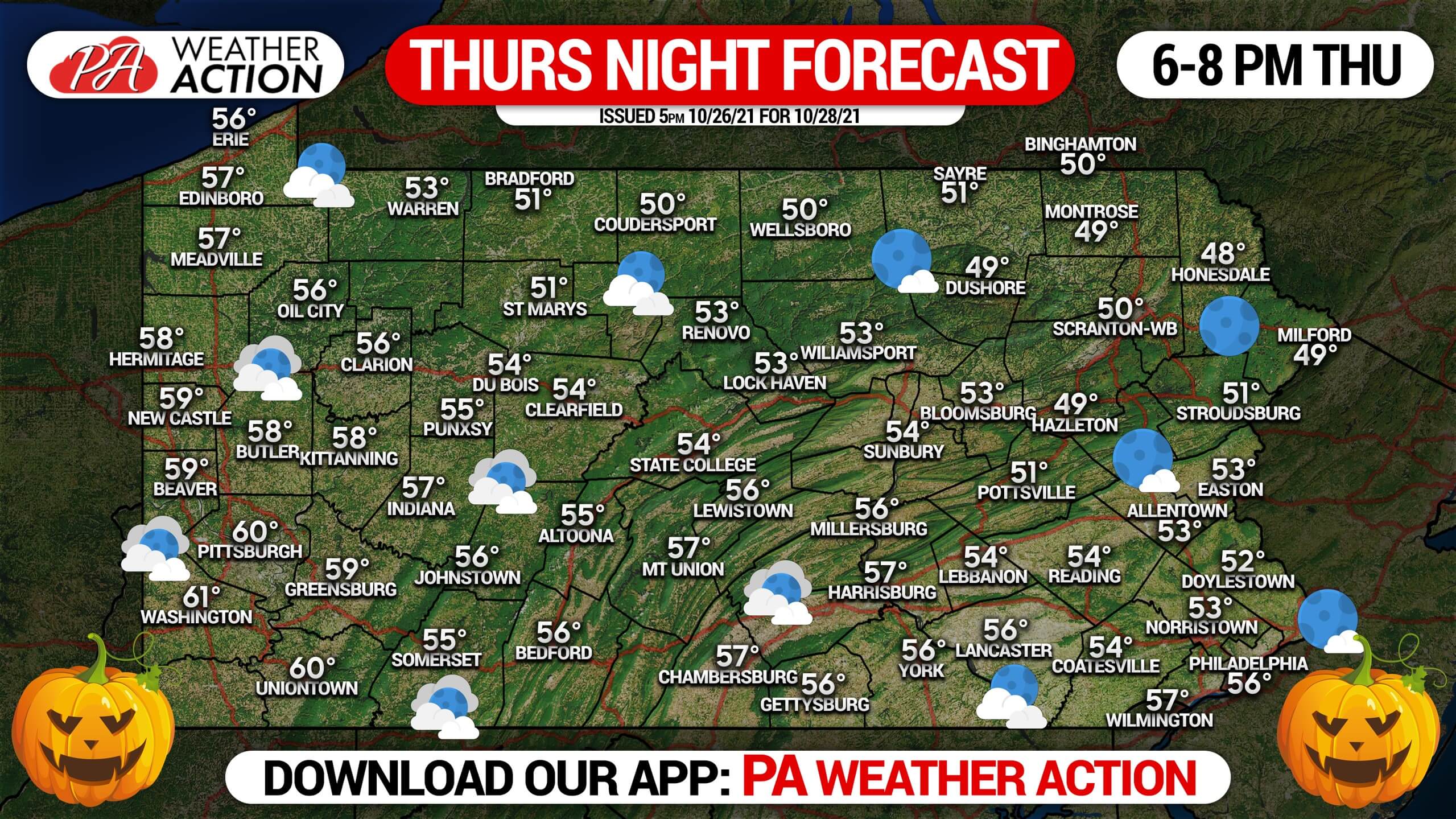 FRIDAY EVENING FORECAST

SATURDAY EVENING FORECAST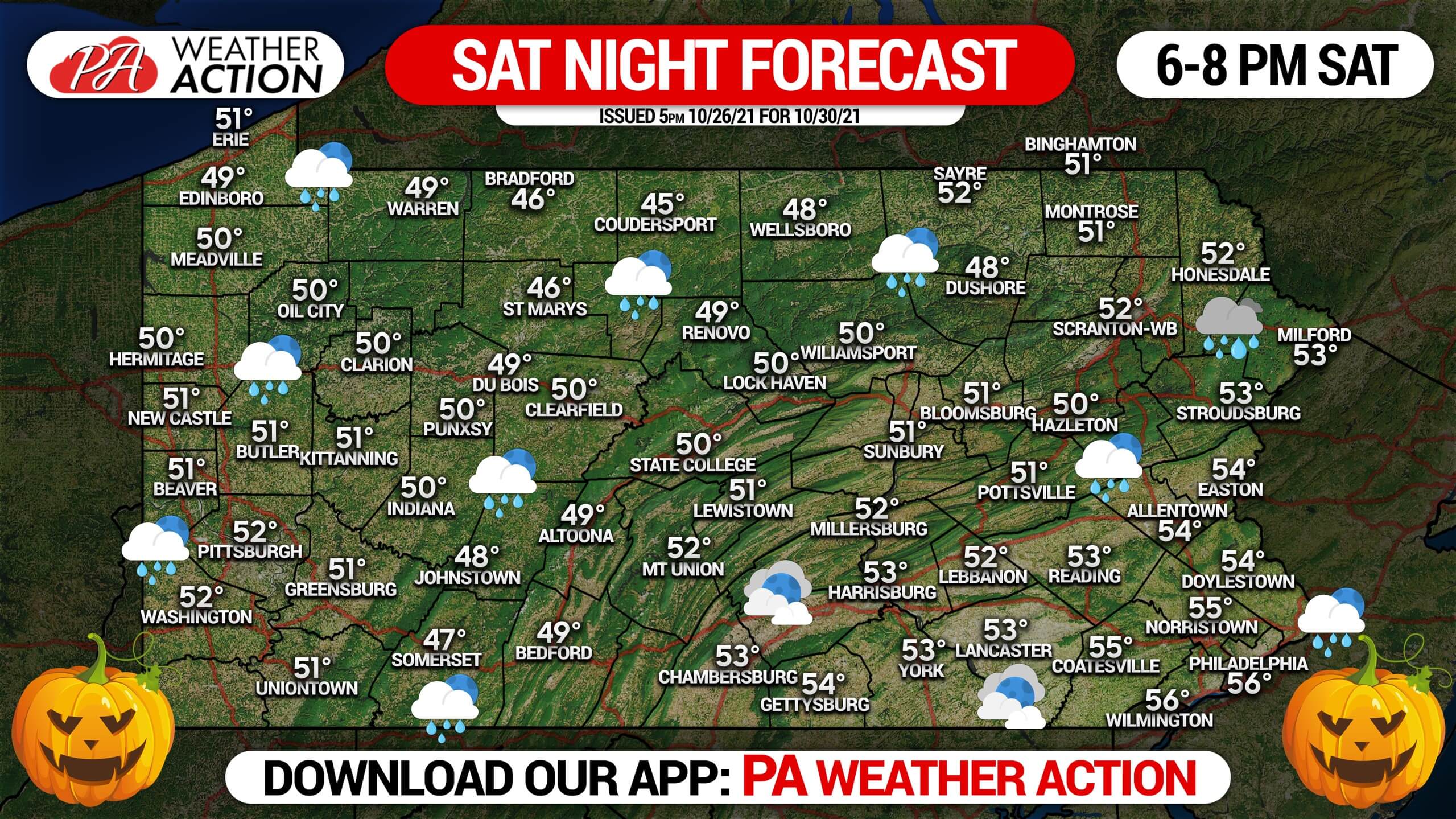 SUNDAY EVENING FORECAST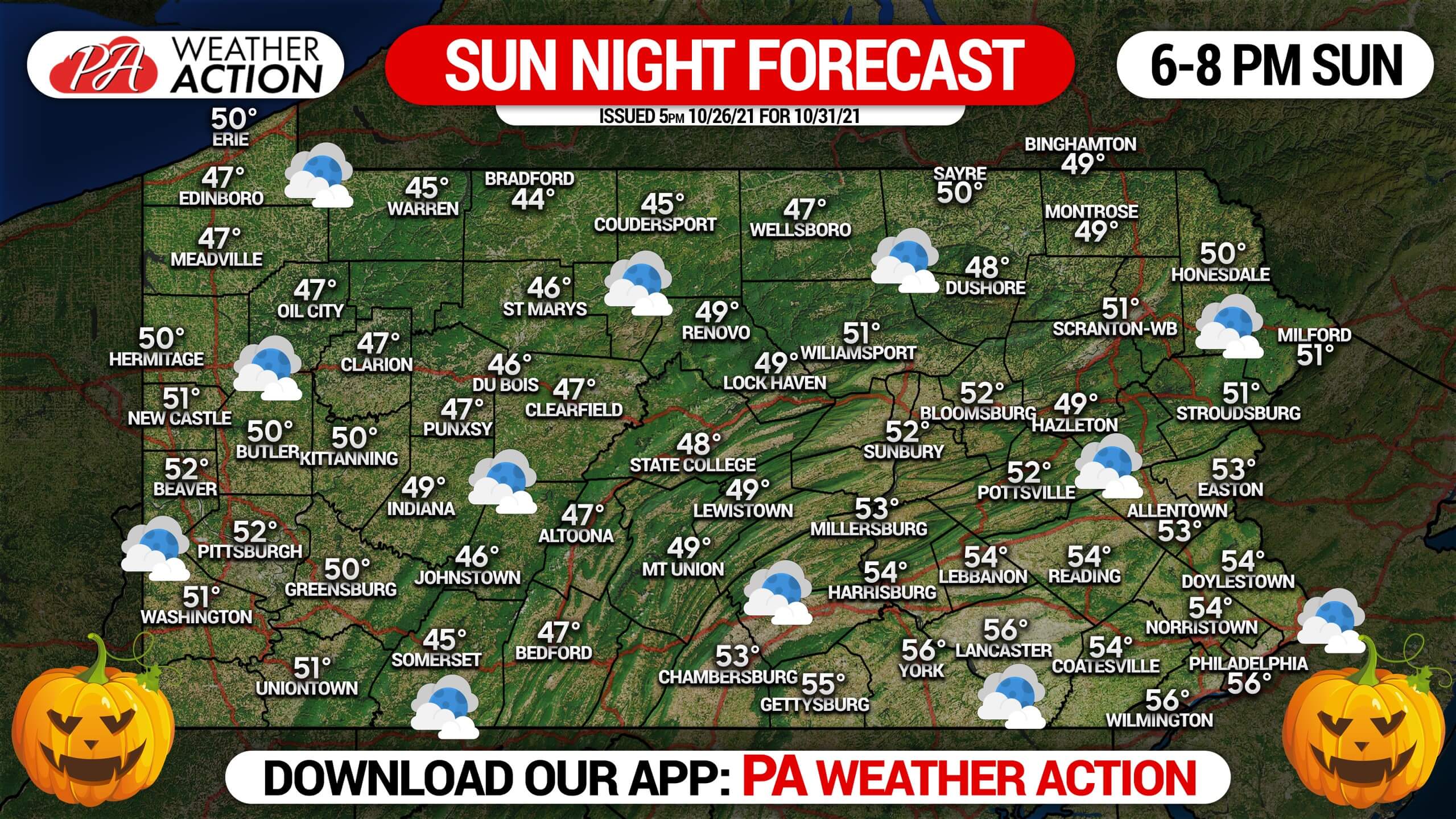 Don't forget to share this forecast with family and friends who may have to reschedule plans using the blue button.