The National Weather Service has confirmed six tornadoes across Western Pennsylvania. Three EF-0 tornadoes and three EF-1 tornadoes. The strongest confirmed tornado occurred in Centre County, northeast of State College. The NWS estimates the tornado tore through with winds of 110 MPH based on accessed damage in the area.
Surprisingly enough, a tornado warning was not in effect at the time of the touch down. A Severe Thunderstorm Warning was in place. Straight line winds, which can be as strong as an EF-0 and EF-1 Tornado, were observed in dozens of locations throughout much of the state. Below is a storm report map, with tornadoes indicated by a tornado icon. Wind reports are labeled as a blue w, and hail as a green h.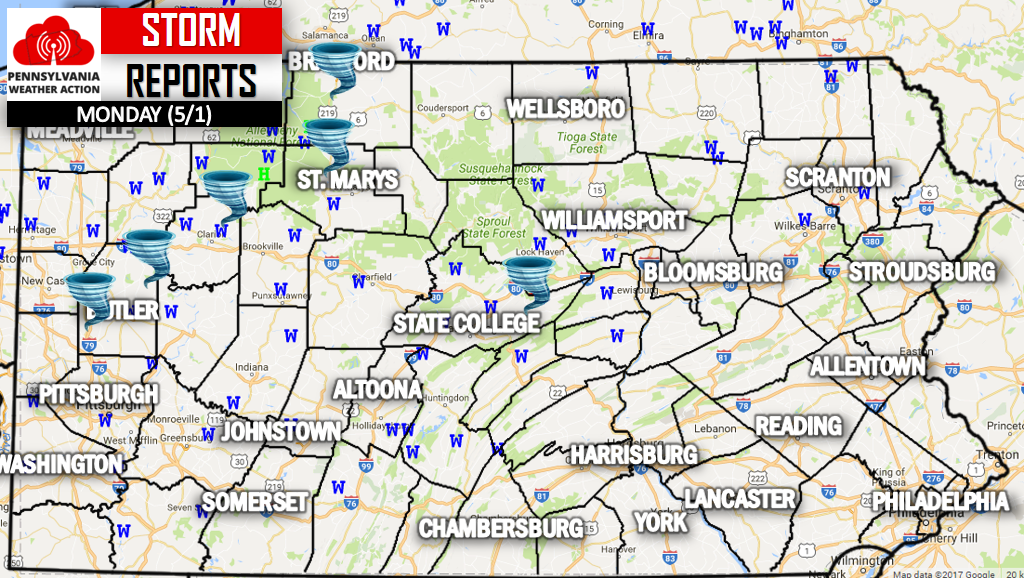 Trees came crashing down on power lines, knocking out the power of thousands of customers across Central and Western PA. Nearly 10,00 customers remain without power 48 hours later. Here is the current power outage map as of Wednesday Evening.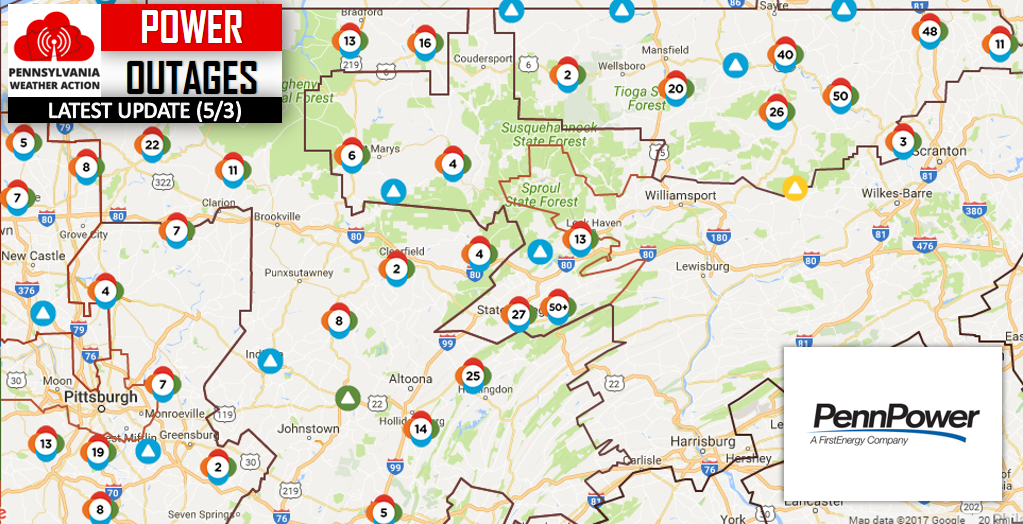 Temperatures are expected to dip near freezing in much of Northwestern PA, meaning a chilly night is ahead for many.
To stay updated on the many more severe weather events to come, click here to like PA Weather Action on facebook. Don't forget to share the info with your friends using the icons below!