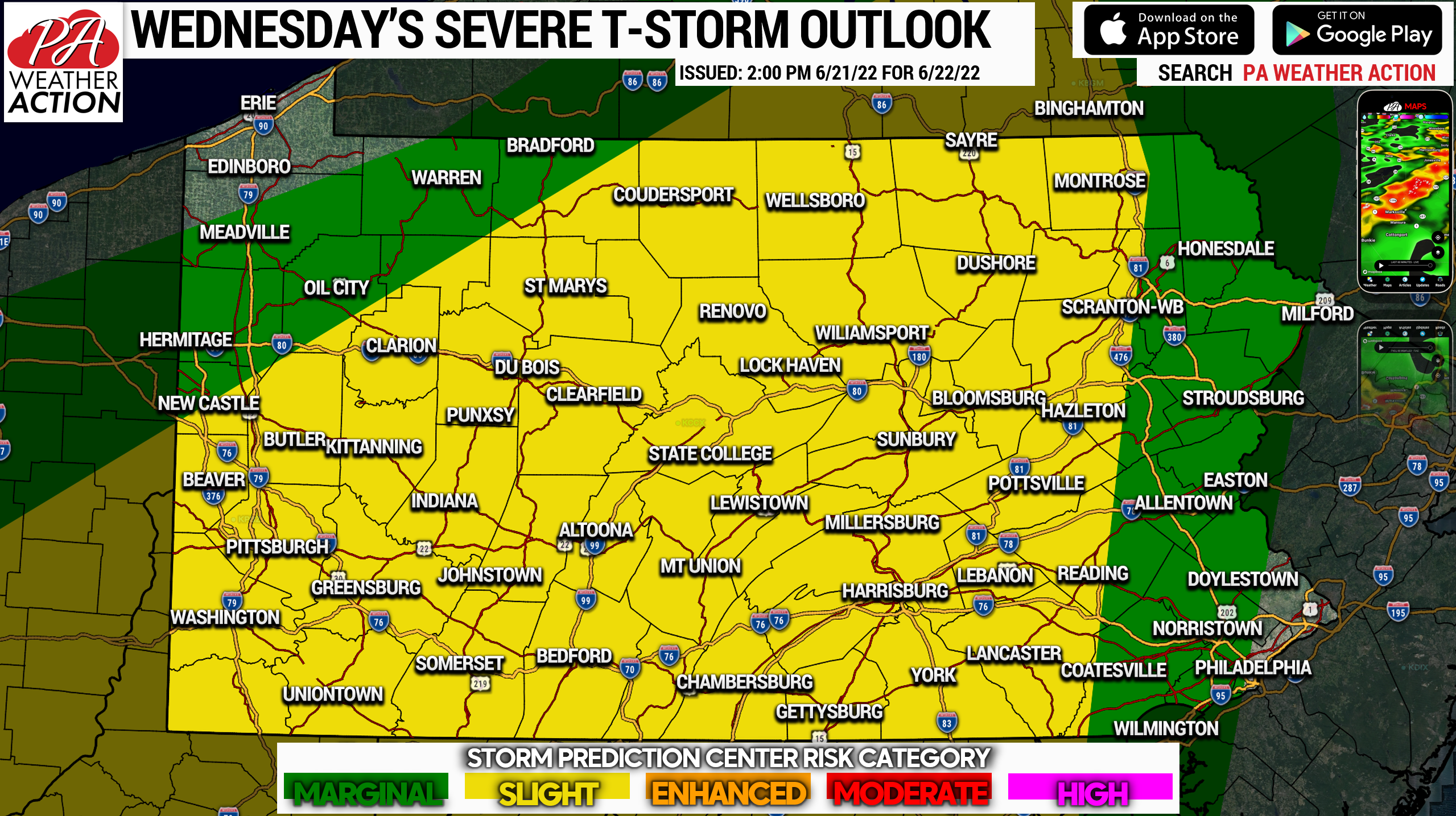 After a brief stretch of some very nice weather, we're back at it again with summertime storms as we seem to be stuck on this boundary between cooler weather to the east and some serious heat to the west. The gradient between the two has been where thunderstorms have been firing in the past two weeks, and will once again be the case Wednesday.
WEDNESDAY THUNDERSTORM TIMING
Scattered showers and thunderstorms are possible Wednesday morning, but there isn't much of a concern for any severe activity within those. That will come later in the day as usual. Storms are expected to rapidly flare-up across Northern Pennsylvania mid-Wednesday afternoon and move almost directly south, as they are being squeezed between two areas of high pressure to the east and west.
That will result in these developing severe thunderstorms moving likely down into the Laurel Highlands to as far east as Harrisburg, that means most of South Central PA. In Western PA, storms look to develop over Pittsburgh or in its southern suburbs and push south. Timing for areas from State College to the MD Line will be around 5-8pm Wednesday. This will not be a line, but more so a cluster of thunderstorms with cells most likely to be severe on the southern-most edge of the cluster as it works its way south. Eastern PA will be socked in the clouds and cool temperatures and is unlikely to see severe storms.
Here is future radar timing for Wednesday.
WEDNESDAY SEVERE THUNDERSTORM RISK MAP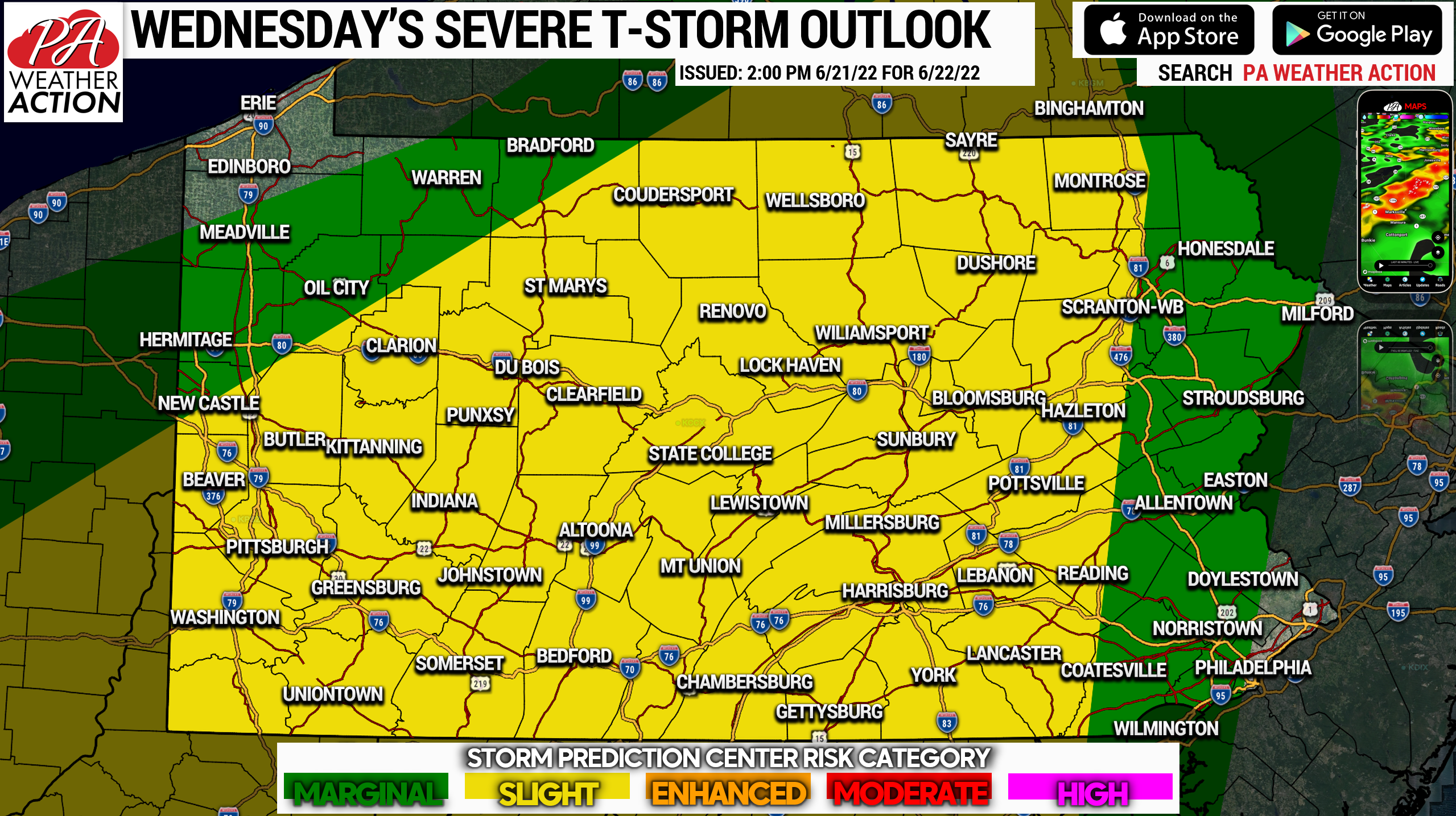 The Storm Prediction Center has posted a Slight Risk for Central PA down to Southwest PA for Wednesday afternoon and evening. The main concern is damaging winds, with isolated flash flooding, hail, and a very isolated tornado possible. Once again, Eastern PA is expected to have a much more stable environment, with clouds overhead and cooler temperatures in the low 70s, making severe storms unlikely.
See our brand new severe weather section, with PA-centric severe thunderstorm risk graphics updated multiple times a day everyday of the season! >>> Severe Center Link
It'll be a messy Wednesday evening, so if you have outdoor plans be sure to pass this forecast along with others involved!
Have the PA Weather Action app? It's not just another weather app! We have lots of PA-centric info there. Download it by tapping the banner below.
---
---