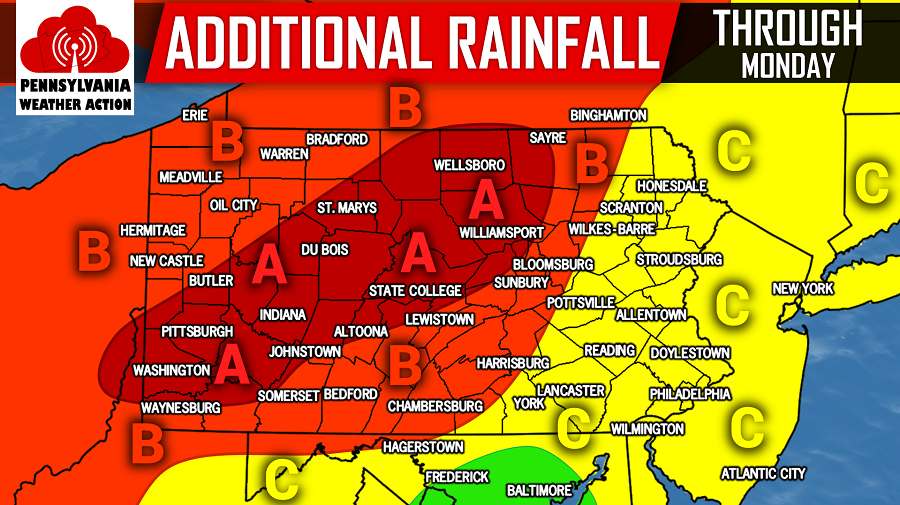 Remnants from Tropical Storm Gordon is sure living up to its potential over the last 36 hours. Places across Pennsylvania have already received 3 to 6 inches of rainfall. Just about everywhere in the state is under some sort Flash Flood Warning/Watch or Flood Watch. Take a look below at the latest advisories issued by the National Weather Service: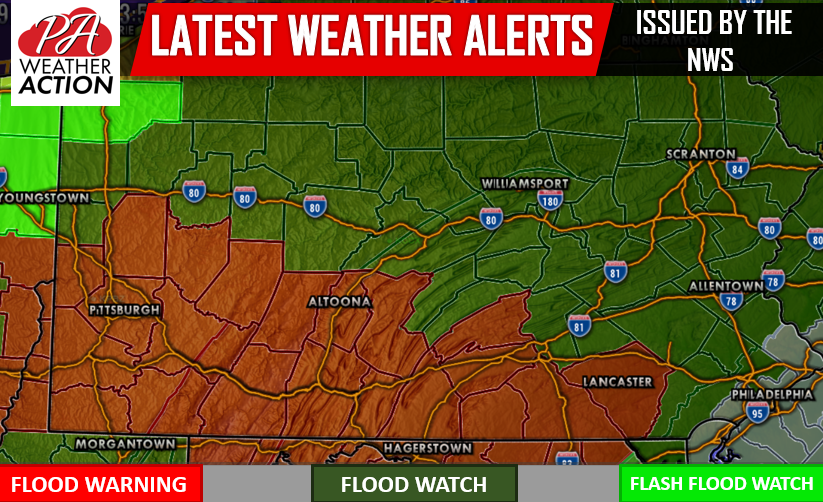 Heavy, soaking rain will continue throughout the afternoon and evening hours. The rain will remain steady well into the early morning hours Monday. Below is a look at the future radar valid for 9:00 PM tonight: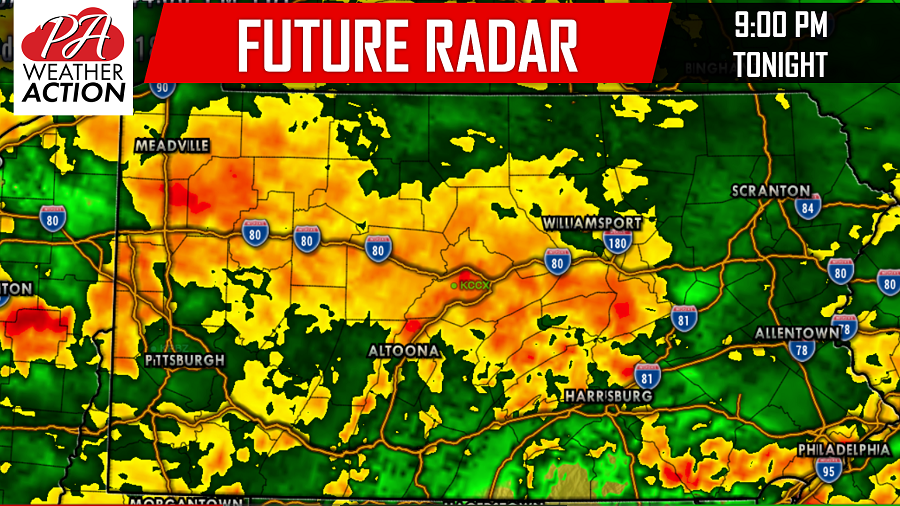 Central and Western Pennsylvania continue to be the areas that are expected to be hit the worst by the rain through tomorrow. Many of these areas have already received 3 to 6 inches of rain like we mentioned earlier. These same areas could receive close to double what they already saw leading to more flooding.
EXPECTED ADDITIONAL RAINFALL:

Area A: Locations in this area have the best chance to receive 4 or more inches of additional rainfall leading to the greatest risk of flash flooding through Monday. 
Area B: 2 to 4 inches of additional rainfall is expected in this area through Monday which will likely lead to flash flooding. 
Area C: Up to 2 inches of additional rain is expected through Monday. Additional flooding is possible in this area. 
For those wondering, Hurricane Florence updates will start back up tomorrow.
Be sure to like our Facebook page for more updates on the current rainfall and future updates on Hurricane Florence by clicking here>>>Pennsylvania Weather Action's Facebook page
Download our free app today to stay ahead of the flooding rain by clicking here>>>Pennsylvania Weather Action's App
Share the article with your family and friends using our icon below!
---
---