Friday is the first day of September, and the first day of Meteorological Fall. Temperatures have been cooler than normal for a week straight, and this looks to only be the beginning. This time last year, temperatures were soaring into the 80s and 90s well into September. This year however, temperatures look to stay below normal for at least the first three weeks of September.
Forecast lows for Thursday Night and Friday Night are downright cold. The northern tier of PA will drop into the upper 30s, while the rest of the state lowers into the 40s. Pittsburgh and Philadelphia Regions will bottom out in the low 50s partly due to the urban heat island effect.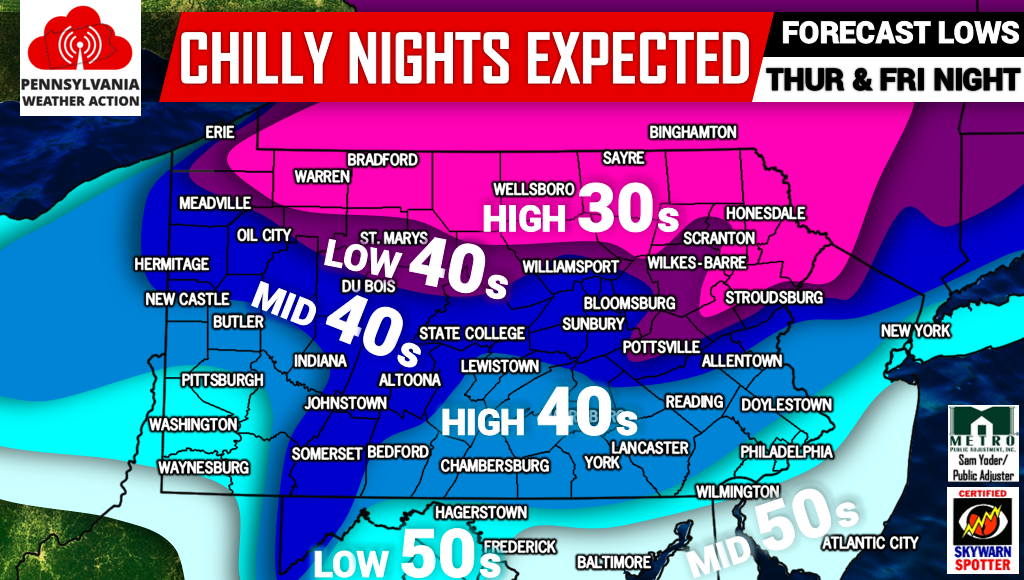 High temperatures Saturday won't be on the warm side either. Rain from the remnants of Harvey partnered with a trough will limit temperatures across much of PA to the upper 50s as highs. Some areas will make it into the 60s.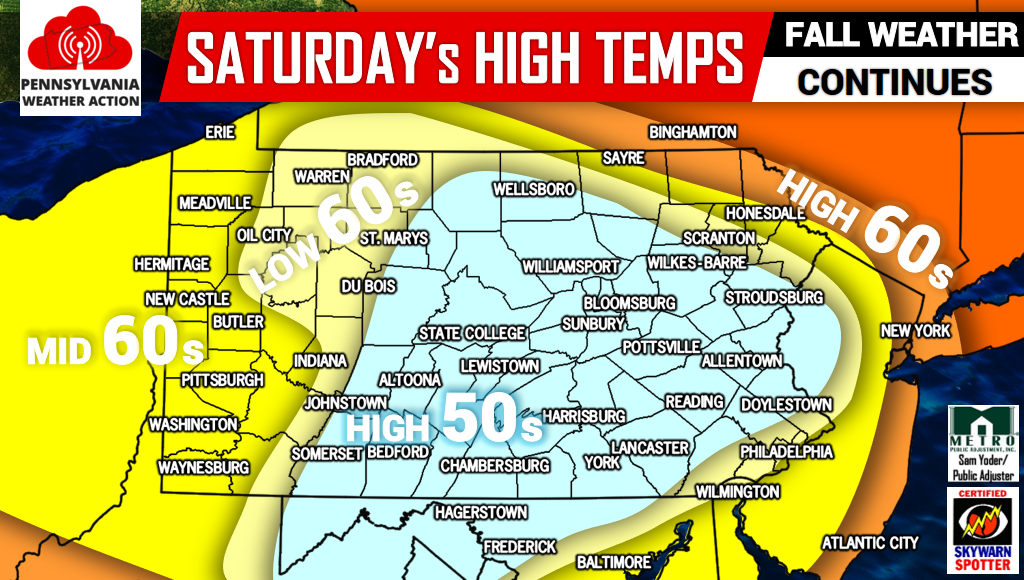 We will be releasing our first Fall Foliage map of 2017 on Saturday! Also, our Fall 2017 Weather Outlook will be issued on Tuesday. Be sure to have us liked to see these updates >>> PA Weather Action on facebook!
Give this article a share if you're ready for Fall!