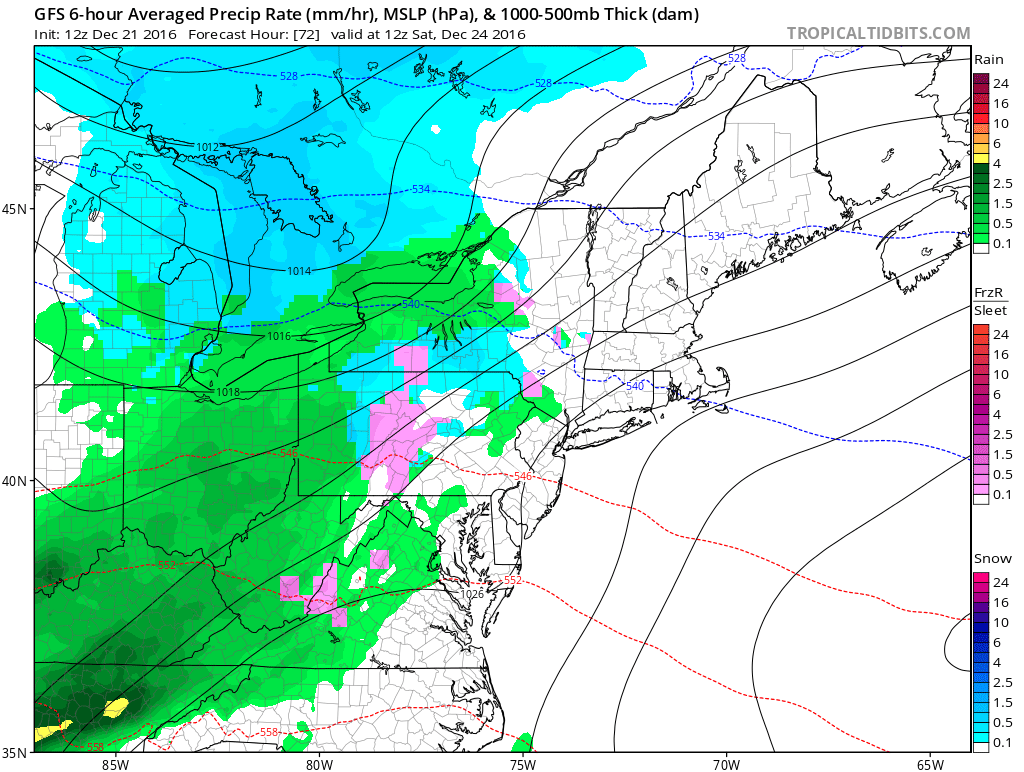 We have good news and bad news. The bad news is those who are rooting for a white Christmas this year, will have to wait another year. The good news is, there is no major weather maker in the forecast for the holiday weekend.
However, there is a relatively weak system that will impact the state late Friday Night into Saturday Morning. With temperatures marginally cold enough to support snow, we expect there to be rain and snow showers throughout the state during the first half of your Saturday. Areas North of I-80 have the best chance at receiving some snow showers Saturday Morning. Most of us will likely deal with a cold, but light rainfall.
Below is the GFS valid 7 AM Saturday Morning: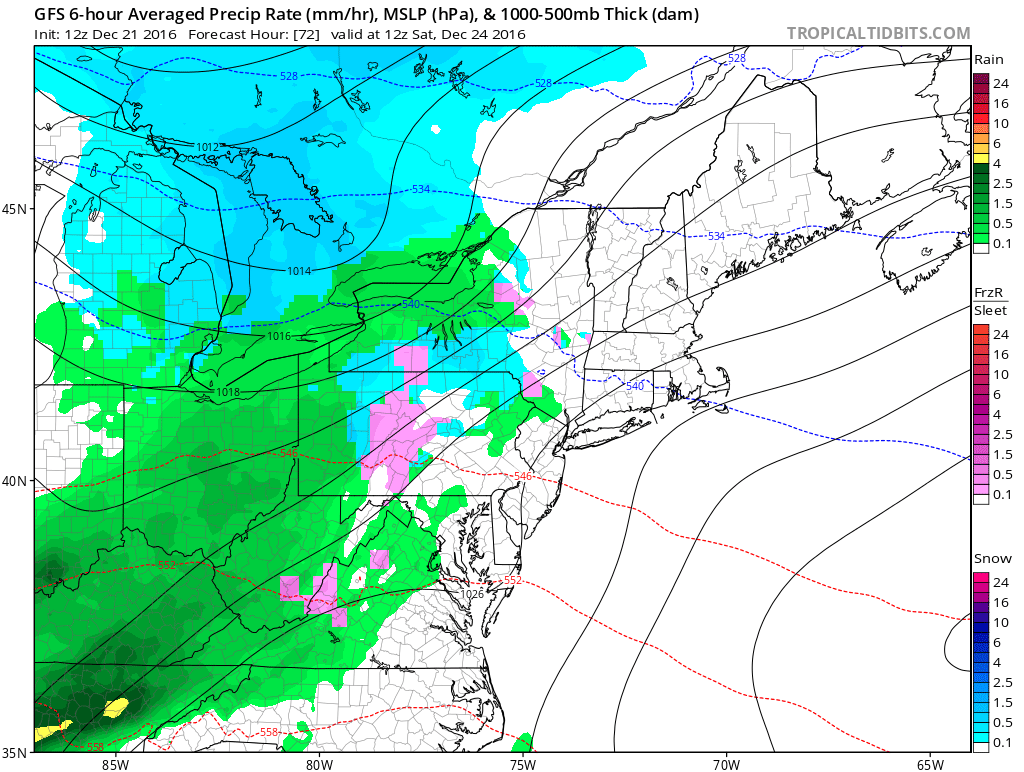 Areas that do receive snowfall will see little to no accumulations. After lunchtime Saturday, everything will clear up.
Saturday's projected high temperatures will be rather seasonable with temperatures in the 30s and 40s: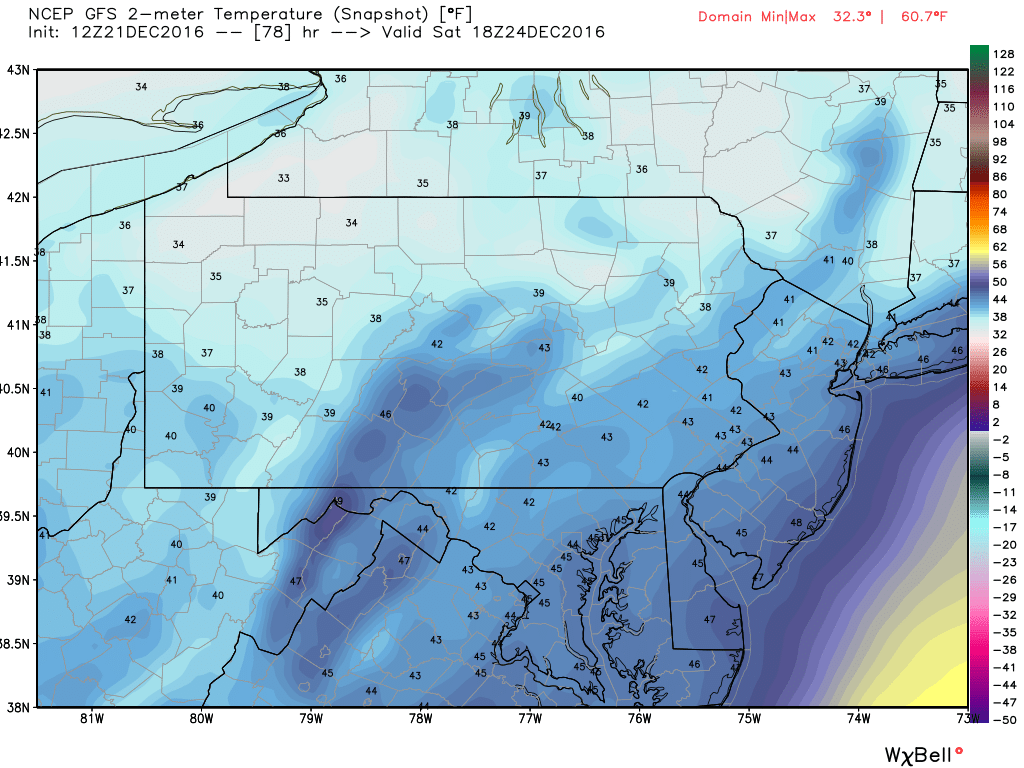 Christmas will remain dry with similar temperatures: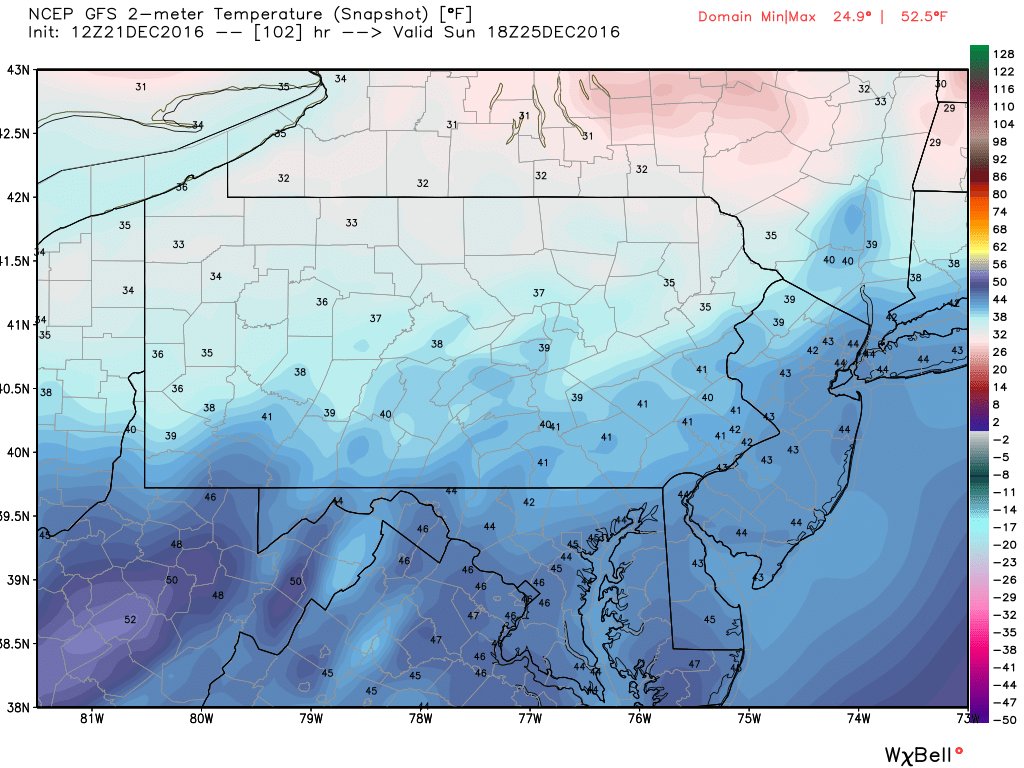 Although this year may not be a white Christmas, it sure will not be like last year where many places were in the 50s and 60s on Christmas! All in all, your holiday travel plans this year will not be impacted by anything weather related.
Make sure you have us liked on Facebook for our latest updates>>>PA Weather Action on Facebook!
---
---
You might also like
---