An abrupt change of the seasons is about to occur as cold temperatures will soon come roaring in just in time for Halloween. Temperatures will not make it out of the 40s and 50s on Wednesday and Thursday, with lows in the 20s and 30s. There will then be a short warm up next Saturday and Sunday as a storm moves to our west. After that, we will see December-like temperatures.
A cold front will move through Tuesday, bringing rainfall amounts of 1-2″ across the state. We will then get our first taste of what's to come. Here is the GFS Model forecast highs for Thursday.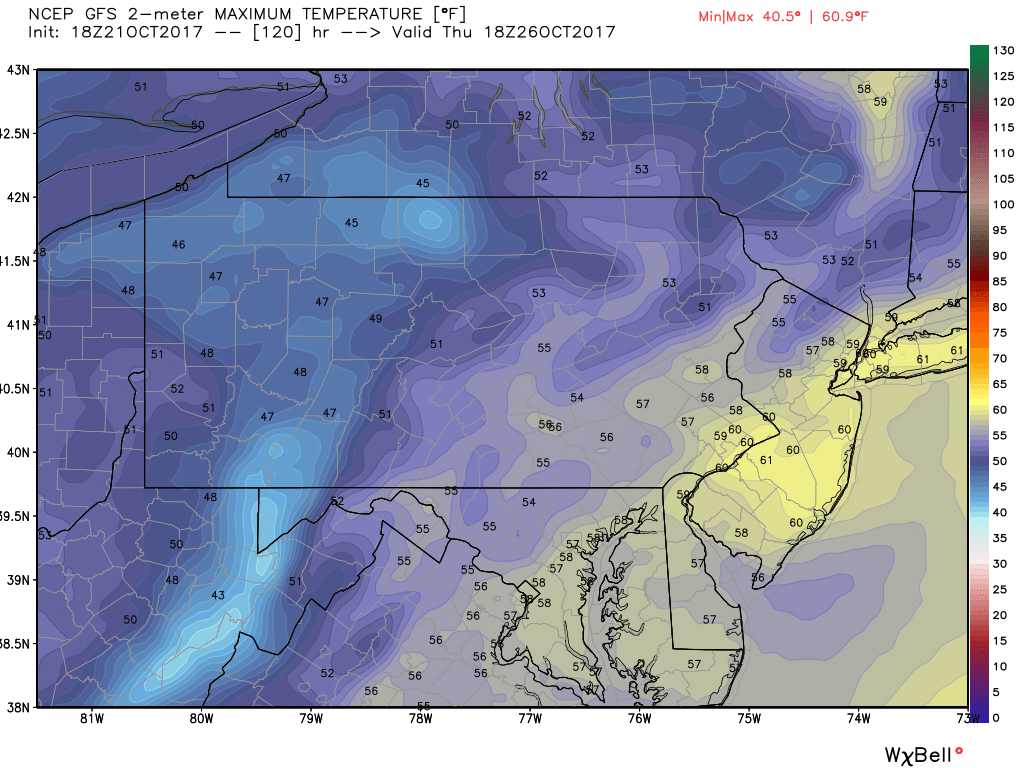 By Friday and Saturday, highs will rebound into the upper 50s to mid 60s depending on location. After that, another cold front will move through Saturday Night into Sunday. Highs next Monday (Oct 30) will be held in the 30s and 40s throughout Pennsylvania.
Below is the GFS Model forecast highs for Monday October 30th.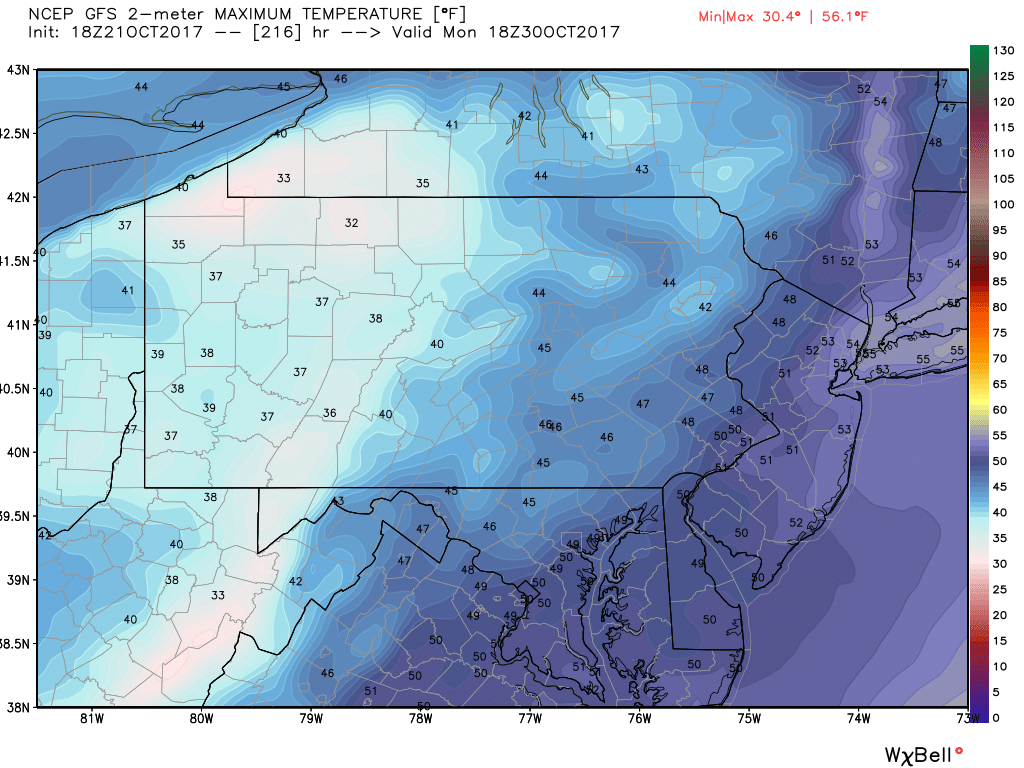 Think those temperatures are cold? It only gets colder from there. Temperatures Halloween Morning will be in the 20s as far south as Northern Georgia per the GFS.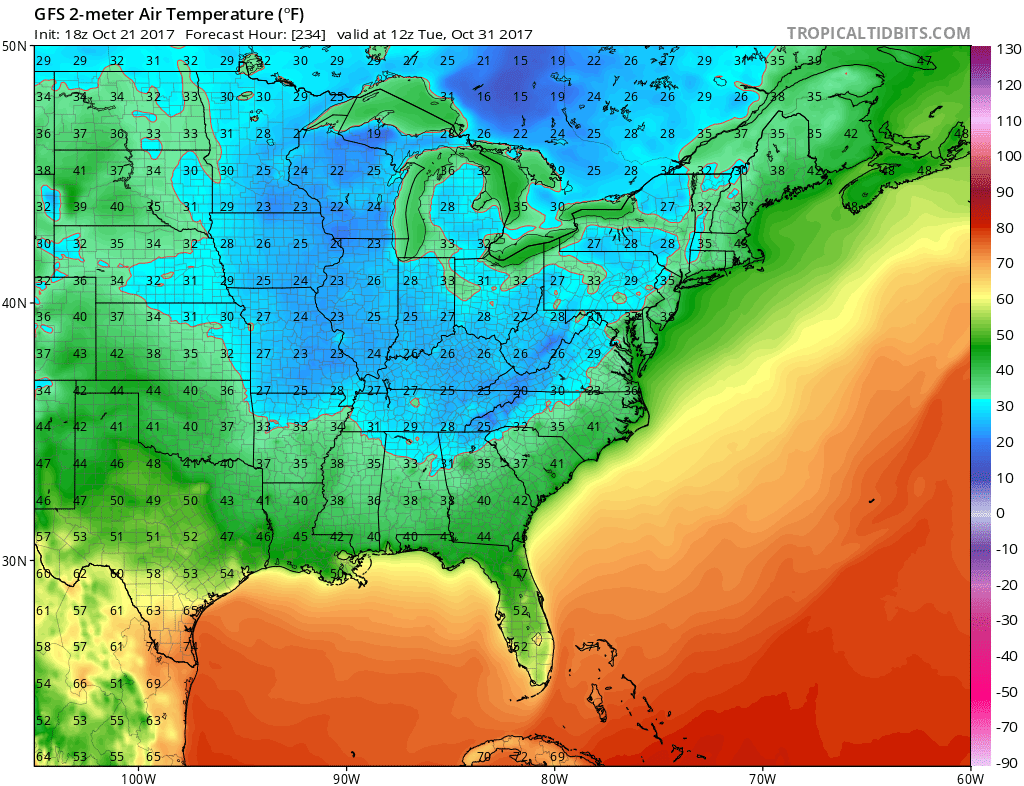 With these bitter cold temperatures may come snow. The lake effect snow machine will begin to rev its engine, potentially streaming snow squalls into Western Pennsylvania around Halloween. Below is the GFS Model for Halloween Morning.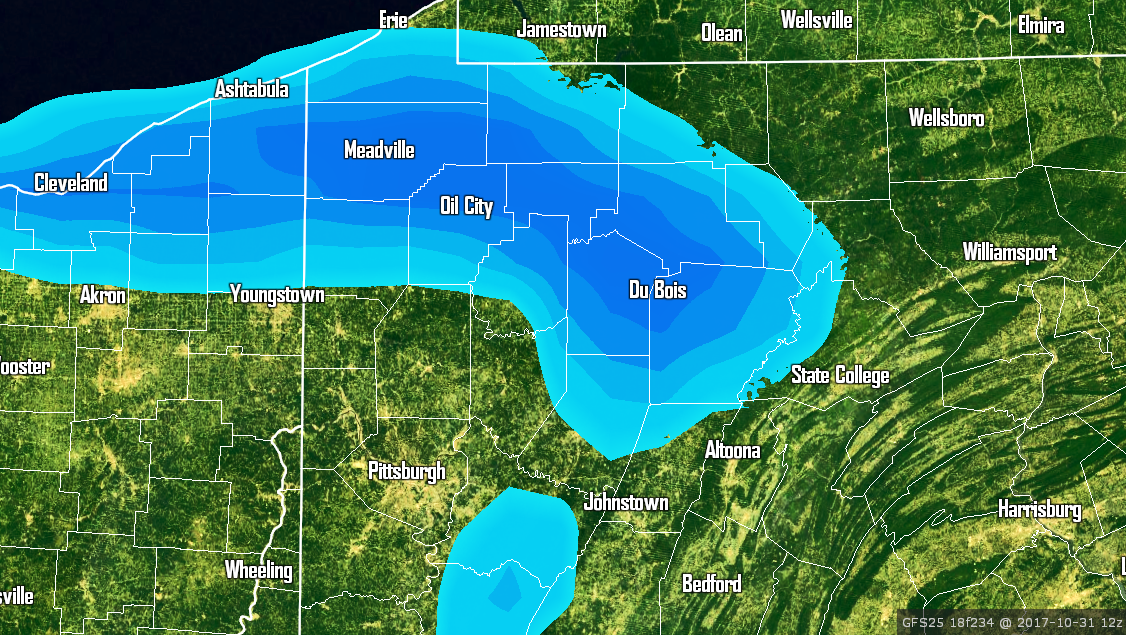 Just how far these lake effect bands reach depends on winds over Lake Erie. In addition, with this trough locked onto the Eastern US, it won't be long until Eastern and Southcentral PA get in on snow of their own.
Stay tuned for more updates on all winter weather action to come by liking us on facebook >>> Click Here to Like Pennsylvania Weather Action on facebook.
Share this with some of your winter-loving friends by using the buttons below!