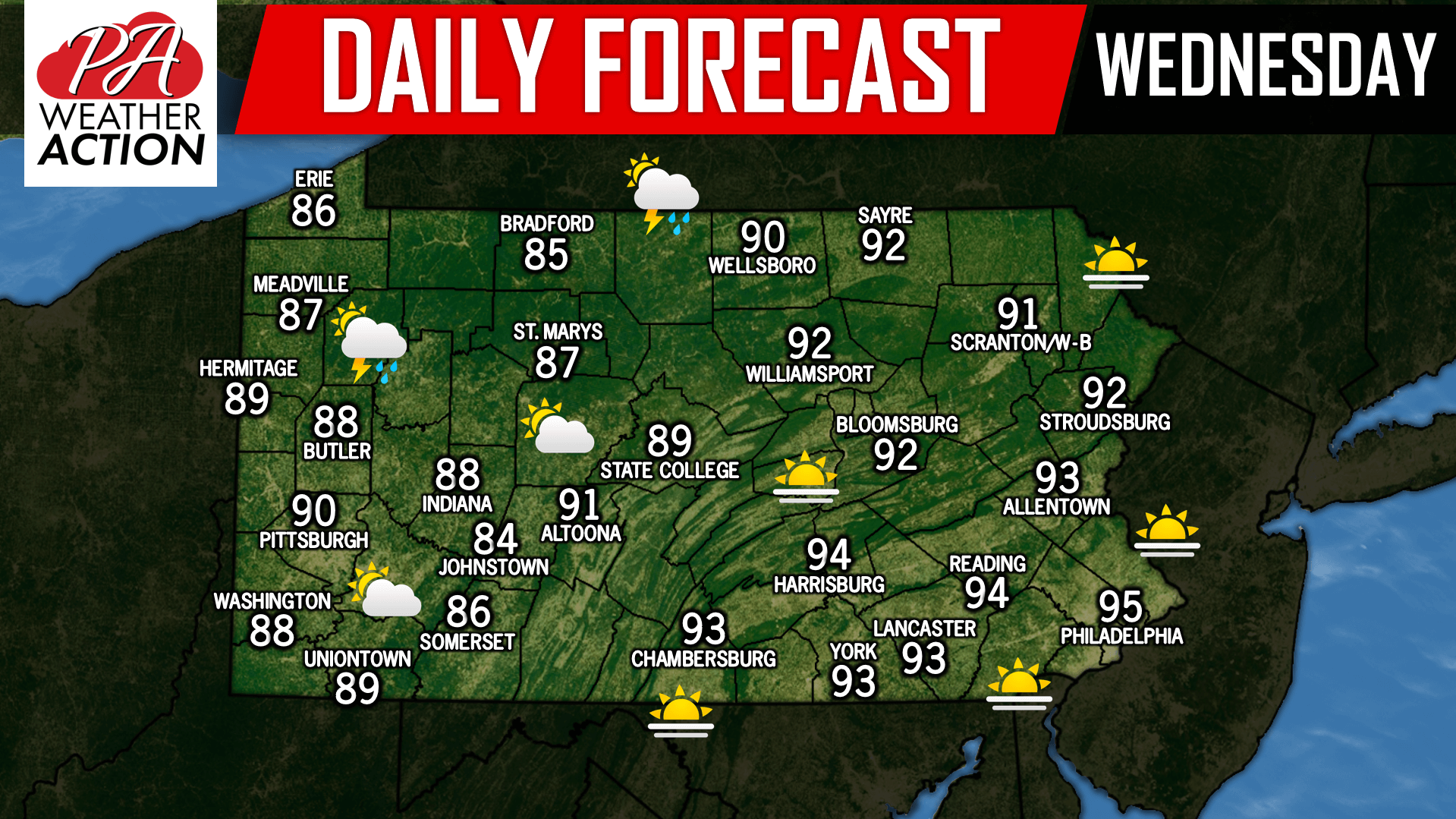 Another day where we will near record high temperatures in many areas with heat indexes surpassing triple digits at times. Stay hydrated today and take breaks as needed! Below is a look at the counties that remain under a Heat Advisory which covers most of Eastern Pennsylvania: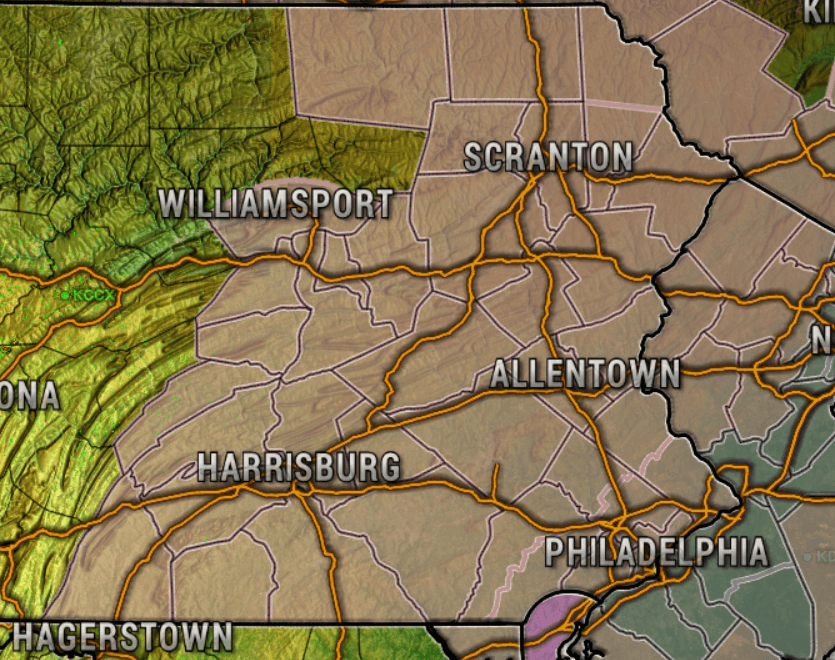 A cold front will be inching its way from the west this evening, delivering with it the potential for thunderstorms to the Northwest and North-central portions of our state this evening. Take a look at the future radar for 7:00 PM: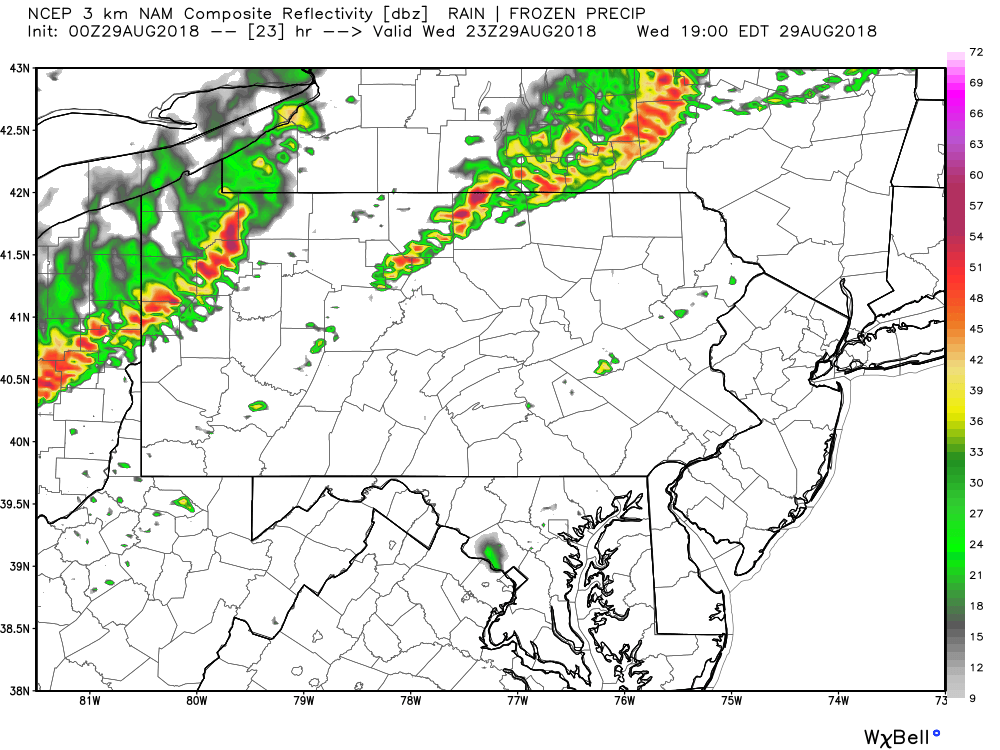 The storms will begin to weaken and dry out by the time the front advances eastward. So we expect most areas in Central Pennsylvania and Eastern Pennsylvania to remain dry. Have a great day!