Temperatures are on the rise as we move into the hottest few weeks of the year on average. Daily highs reaching into the 90s to low 100s combined with 50-70% humidity will result in heat index values well into the 100s and 110s. Although Friday and Saturday will be the hottest days of the stretch, Thursday and Sunday will still feature heat indexes only a 5-10 degrees cooler. It is important to take precautions to keep you and your loved ones safe during a heat wave of this intensity. Below are some key points from NOAA. A more extensive list of tips can be found at their site: NOAA Heat Wave Tips
The heat wave will come to an end Monday, as a cold front likely accompanied by thunderstorms will move through, leaving behind below average temperatures next week. But for now, the worst it still yet to come.
MAXIMUM HEAT INDEX VALUES FORECAST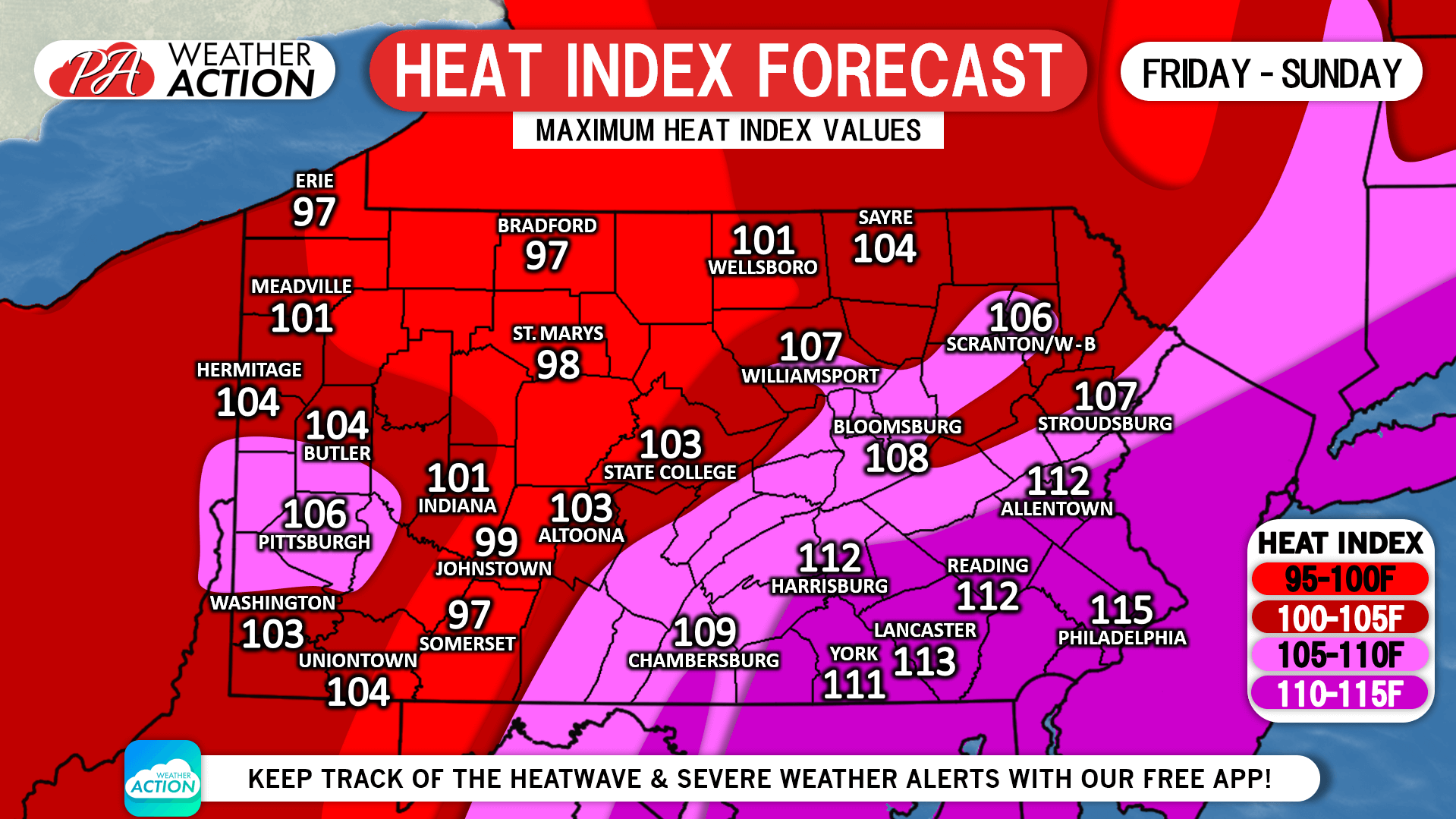 Locations from the Philadelphia Area, up into the Lehigh Valley, and over to the Lower Susquehanna Valley will see maximum values of 110-115F during this heat wave. Saturday will be the hottest day in southeast PA, with Friday and Saturday equally as hot in south-central PA. Heat index values will slowly decrease farther north and/or in places of higher elevation.
Drink lots of water, stay out of the heat whenever possible, and never lock anyone in a closed vehicle for any amount of time.
Get our app to stay up to date on your hourly & daily forecast, radar, severe weather alerts, and much more. Tap Here to Download It From Your Phone's App Store!