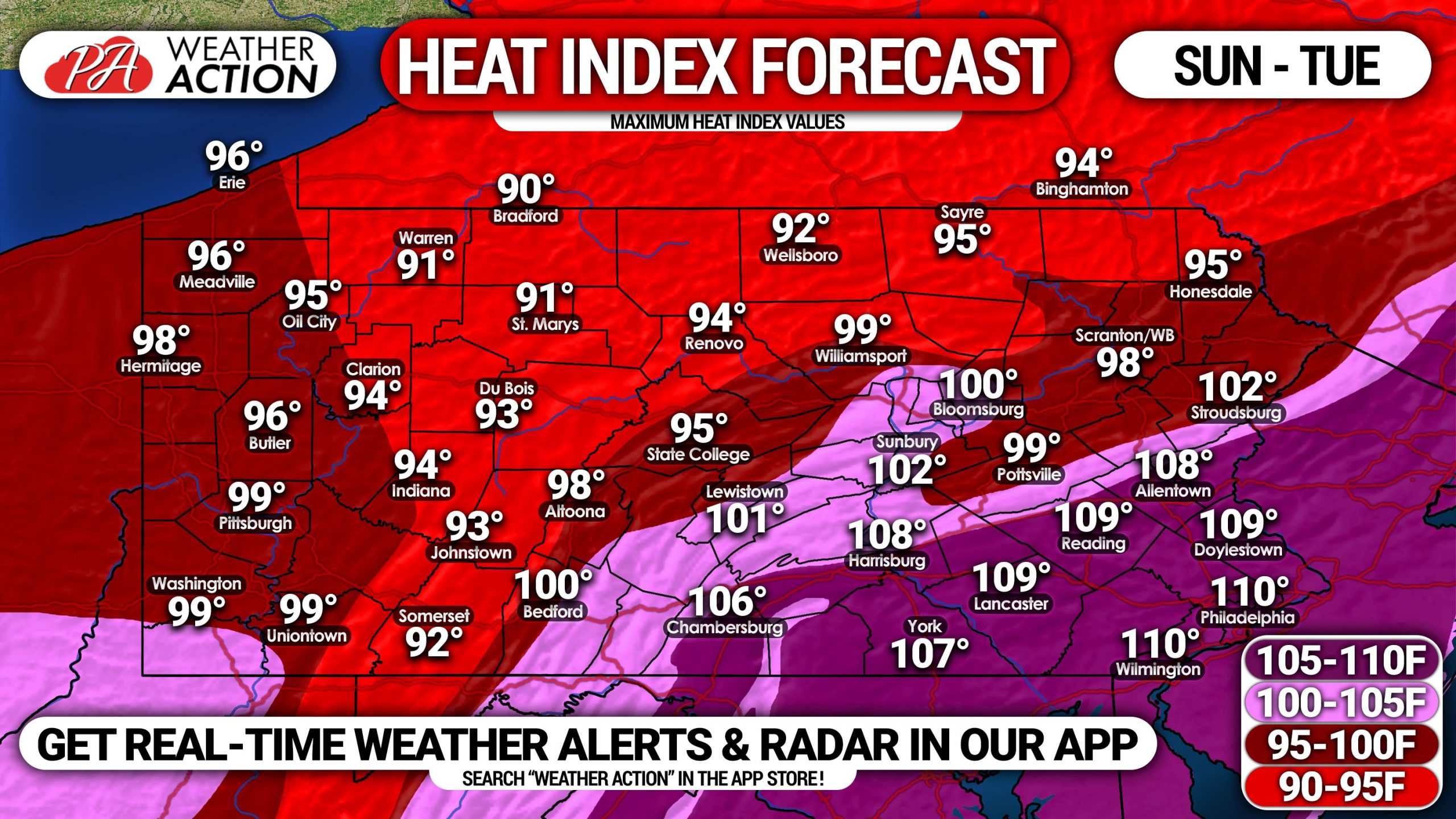 Think it has been hot lately? The worst of the heat and humidity is still to come. High temperatures in the 90s combined with 50-60% humidity will result in heat index values well above 100F across a good portion of Pennsylvania Sunday to Tuesday. Heat indexes look to peak on Monday around 110F in southeast PA. It is important to take precautions to keep you and your loved ones safe during a heat wave of this intensity. Below are some key points from NOAA. A more extensive list of tips can be found at their site: NOAA Heat Wave Tips
Temperatures will begin to cool down by the second half of the upcoming week, but not by much. Things will just be back to what we've been seeing lately, likely after severe thunderstorms move through ahead of a weak cold front Wednesday.
MAXIMUM HEAT INDEX VALUES FORECAST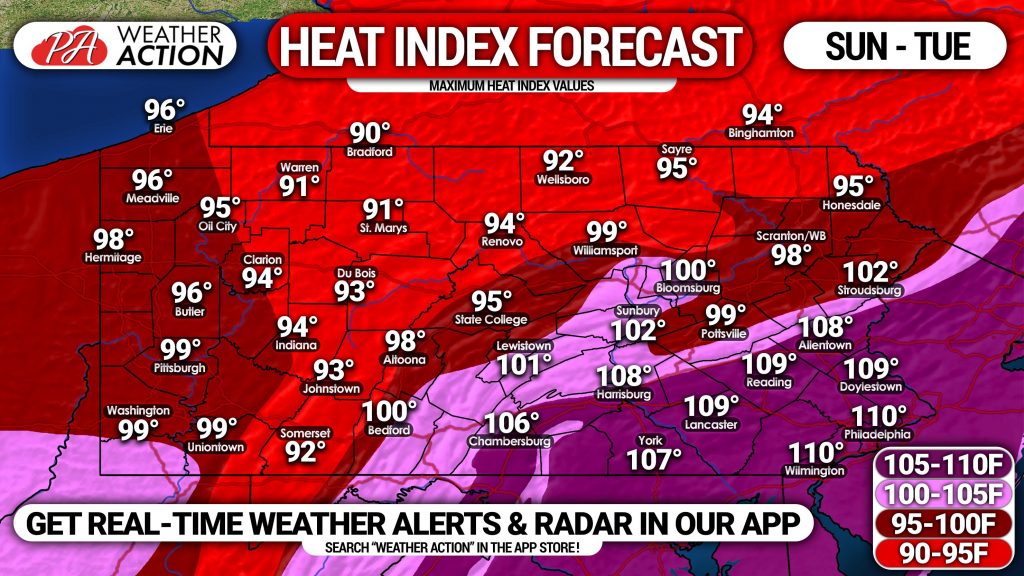 Everywhere from the Philadelphia Area to the Lehigh Valley to the Lower Susquehanna Valley will experience sweltering heat indexes between 105-110F Monday. The heat index values will slowly drop off as you work your way into the higher elevations of northern and western Pennsylvania.
Drink lots of water, stay out of the heat whenever possible, and never lock anyone in a closed vehicle for any amount of time.
Be sure to share this important forecast with family and friends using the blue button below.
Track the heat, storms, and everything else Mother Nature throws at us with our app. Download it on iOS & Android here! >>> Weather Action App Link
---
---