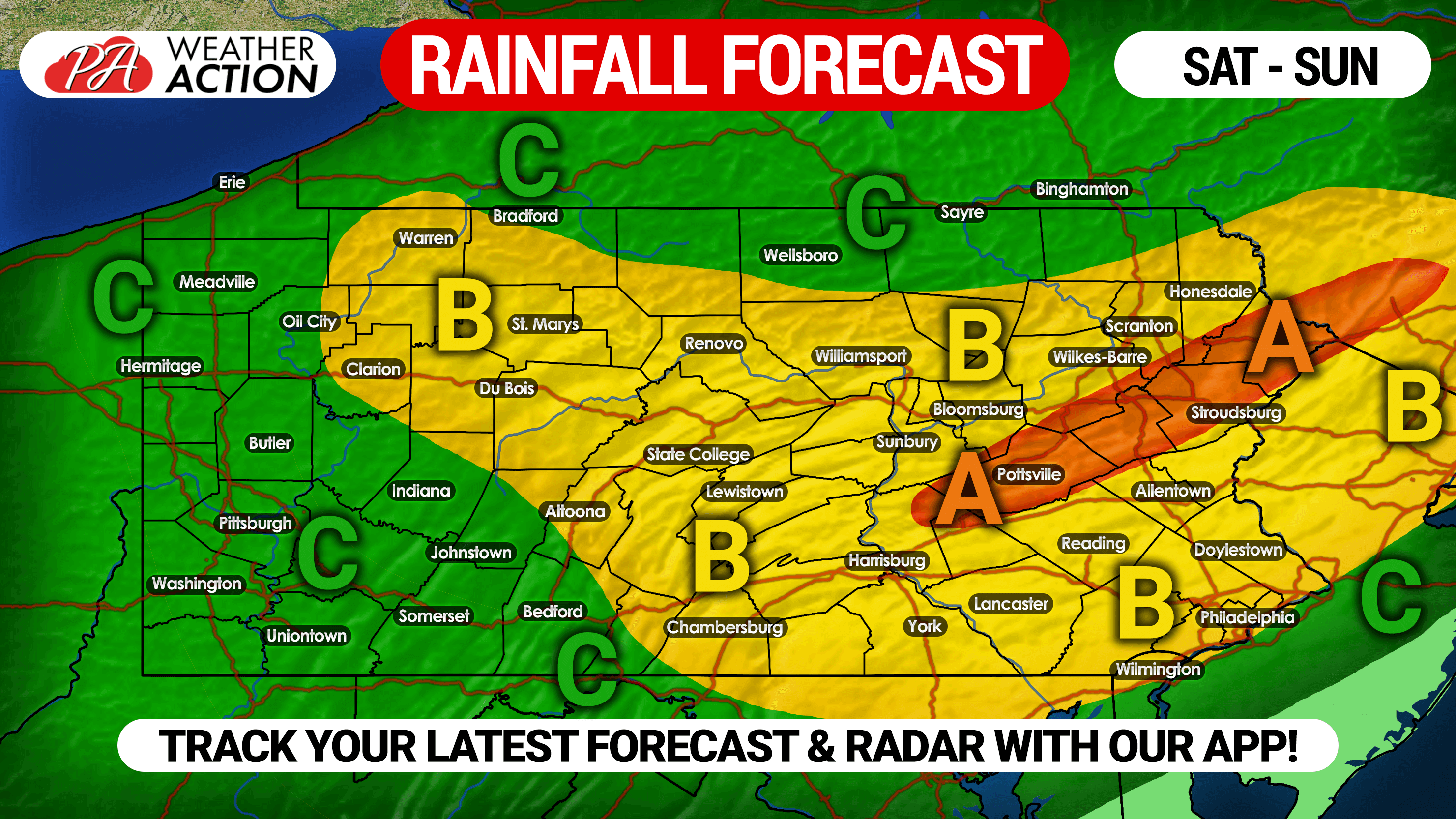 Just a few weeks ago, parts of southern PA were in a moderate drought according to the Drought Monitor. But another soaking rain will essentially put a nail in the coffin on the drought. This will be thanks to a strong low pressure system moving through the midwest, giving us a widespread 1-2″ of rain this weekend.
Light to moderate rain will spread into western PA this evening, before reaching northern PA by around midnight. Below is the Hi-Res NAM future radar for 8:00 PM Saturday evening.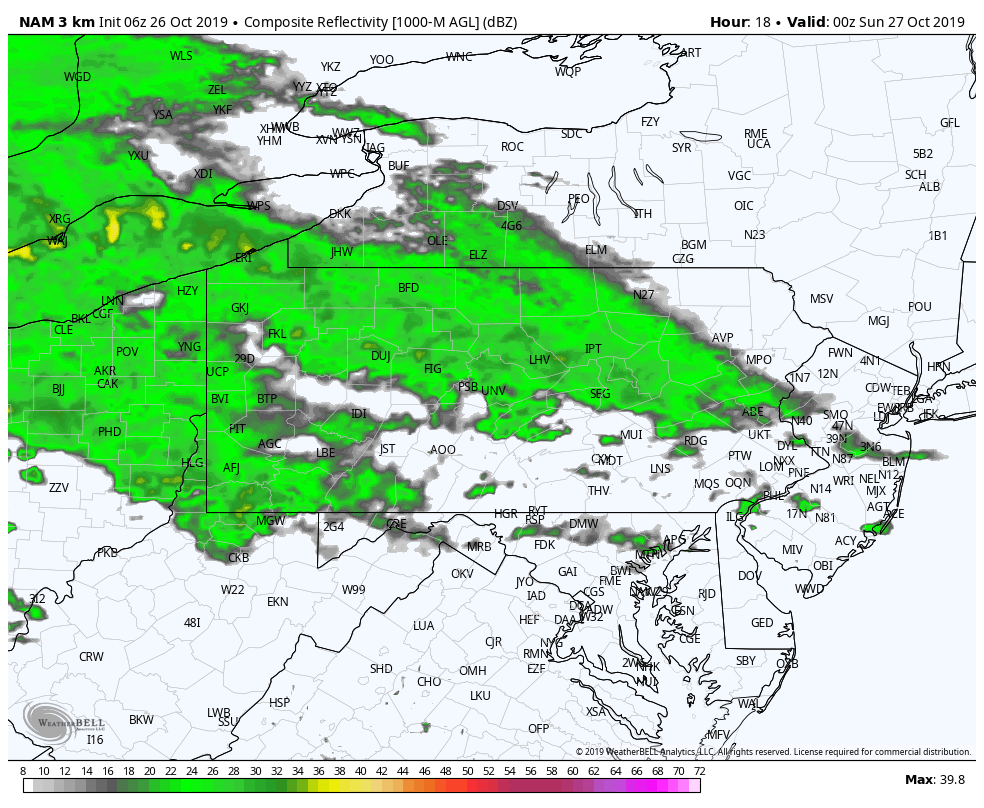 Heavier showers will be across western and central PA Sunday morning, and a line of heavy rain and maybe even embedded thunder will organize. Here is the future radar for 7:00 AM Sunday.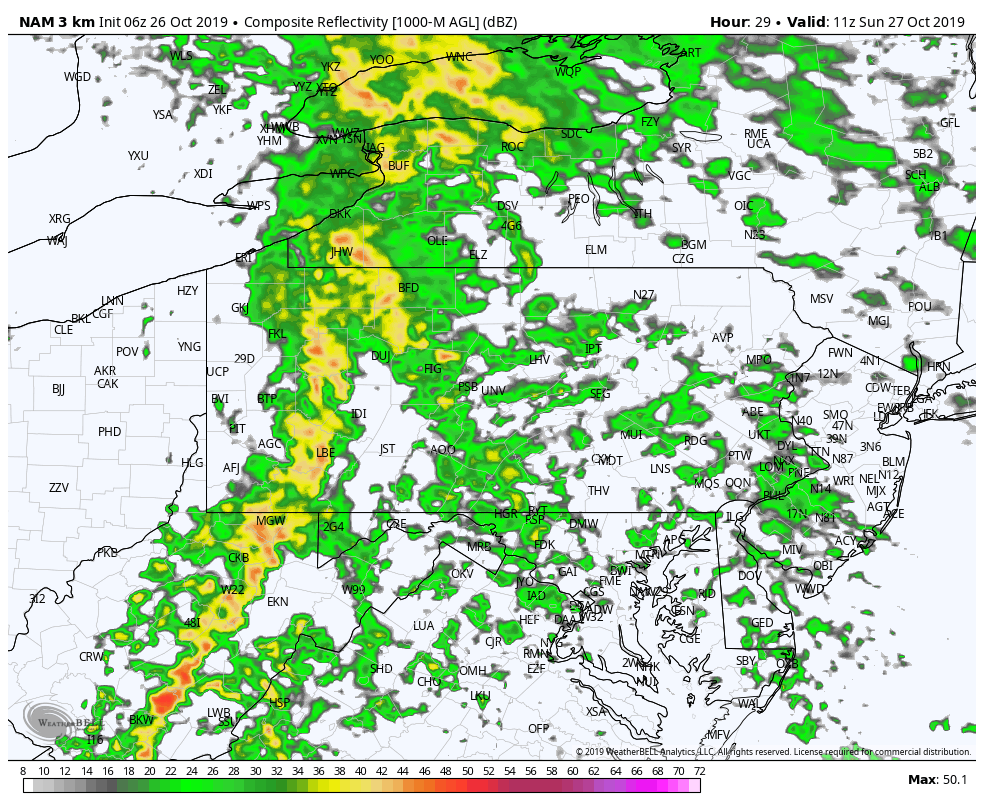 Moderate to heavy rainfall will continue to spread east late Sunday morning and into the afternoon, before exiting eastern PA just after dinnertime Sunday. Be on the lookout for a period of very heavy rain around noon Sunday in parts of south-central PA, and in the mid-afternoon in southeast PA. Below is the future radar for noon Sunday.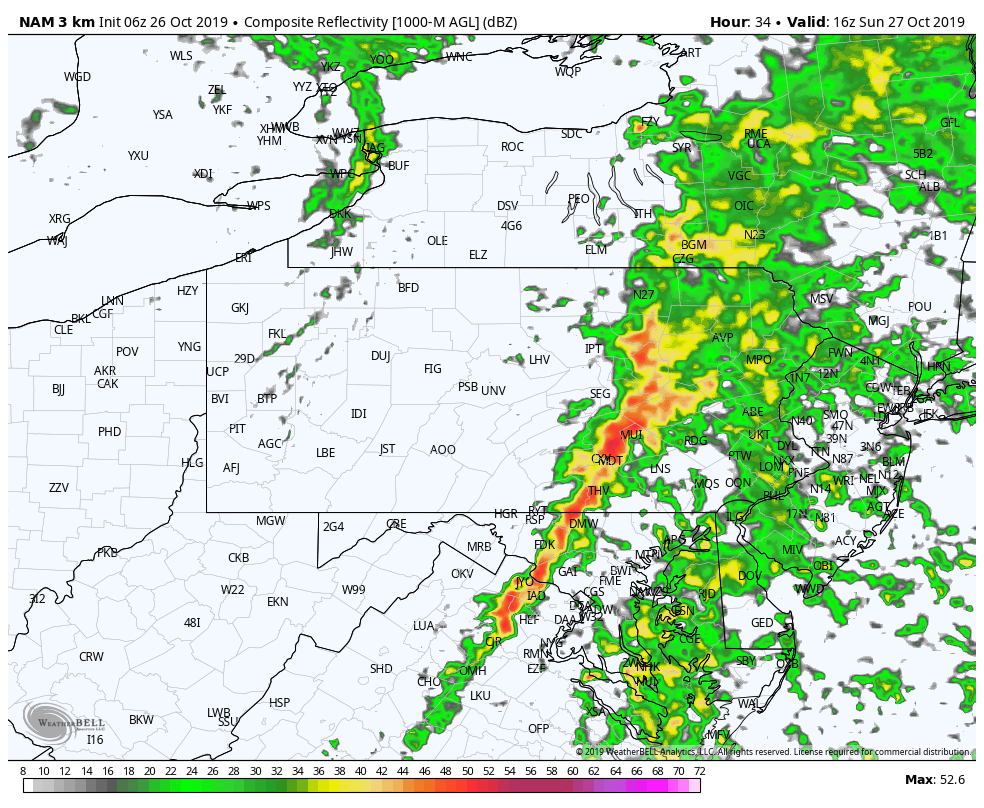 RAINFALL FORECAST MAP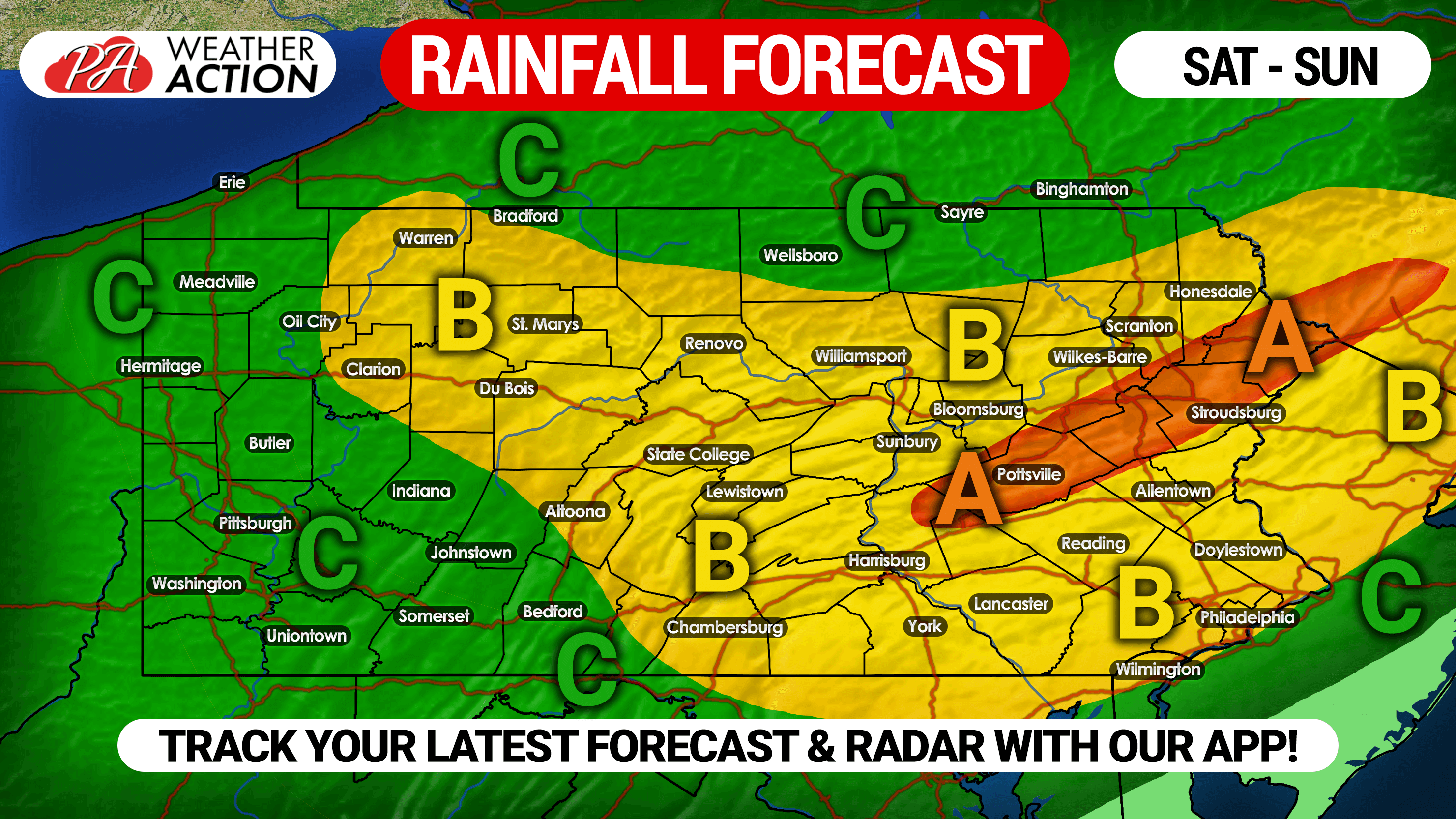 Area A: Rainfall amounts of 1.5 – 2″ expected.
Area B: Rainfall amounts of 1 – 1.5″ expected.
Area C: Rainfall amounts of .5 – 1″ expected.
Enjoy the rain everybody! This time last year, we were only 20 days away from a major early season snowstorm! Winter is coming!
---
---