It's been a slow start to severe storm season greatly due to persistent northeast troughing and easterly flow off the ocean promoting a cool, stable environment. But that will change starting this week, as we've finally broke away from that stubborn pattern.
A cold front will push through as a low pressure moves just to our north, promoting best ingredients for severe storms to be overhead. As a result, the potential exists for a QLCS (line of storms with damaging winds) to develop in Western PA and move east across much of the state. As a result of this concern, an enhanced risk of severe thunderstorms has been posted for the eastern two-thirds of Pennsylvania.
Below is future radar from the HRRR Model for Monday. This same future radar is now available on our interactive map in our app, which can be downloaded here.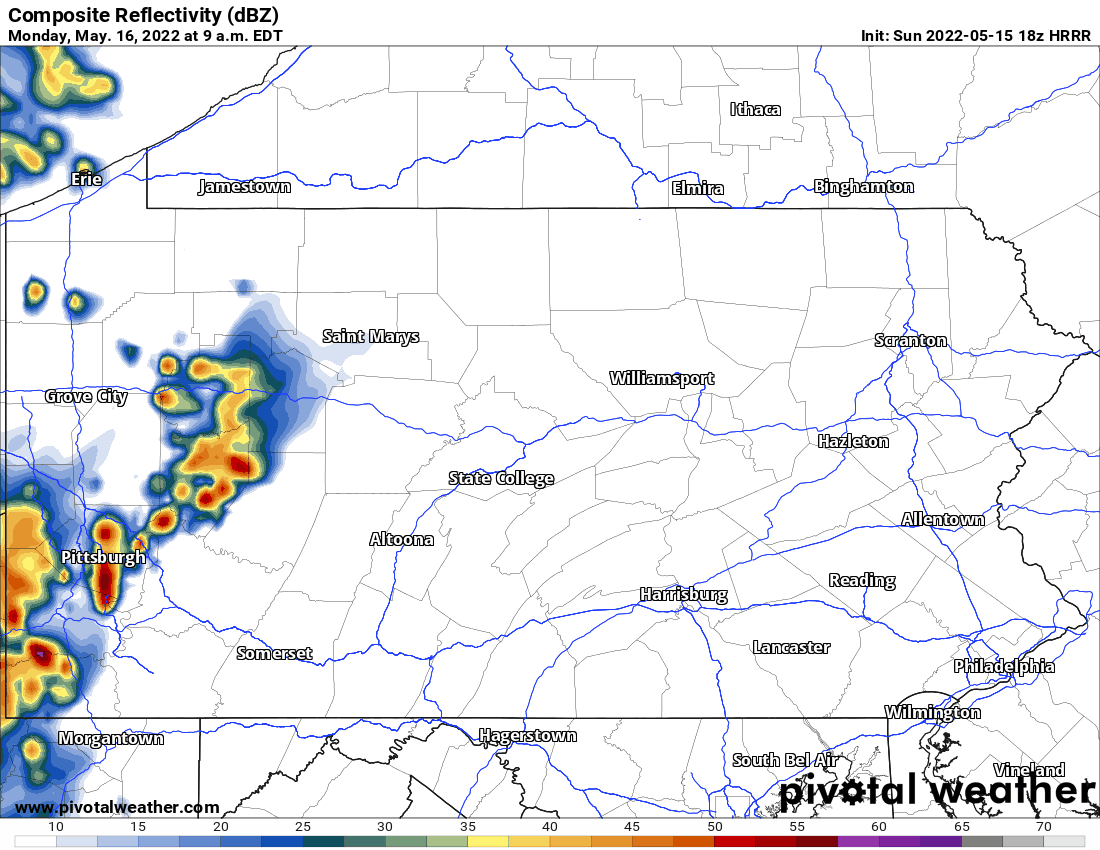 Below is the Storm Prediction Center Outlook for Monday for the area, which indicates a 30% chance of damaging winds within any point in most of the eastern two-thirds of PA.
The best way to be ahead of Monday's storms is with our app's new radar. It's very easy to understand and has lots of premium layers for free! Get it here >>>
Don't forget to share this forecast with family and friends and bring in that may easily blow away or be damaged by strong winds.