A significant snowstorm is less than 12 hours away from impacting the area. Temperatures across the state are currently in the 30s and 40s for the northwest half of the state and 40s and 50s for the southeast half of the state. Temperatures will continue to drop throughout the evening hours as a cold front passes through the state setting the stage for a significant snowstorm.
Latest trends have been suggesting heavier precip and a bit farther northwest, which could lead to a warmer start for far southern pa and the result of that would be a longer period of rain before the transition to heavy snow.
Below is the latest Hi-Res NAM model valid 2 AM Tomorrow morning: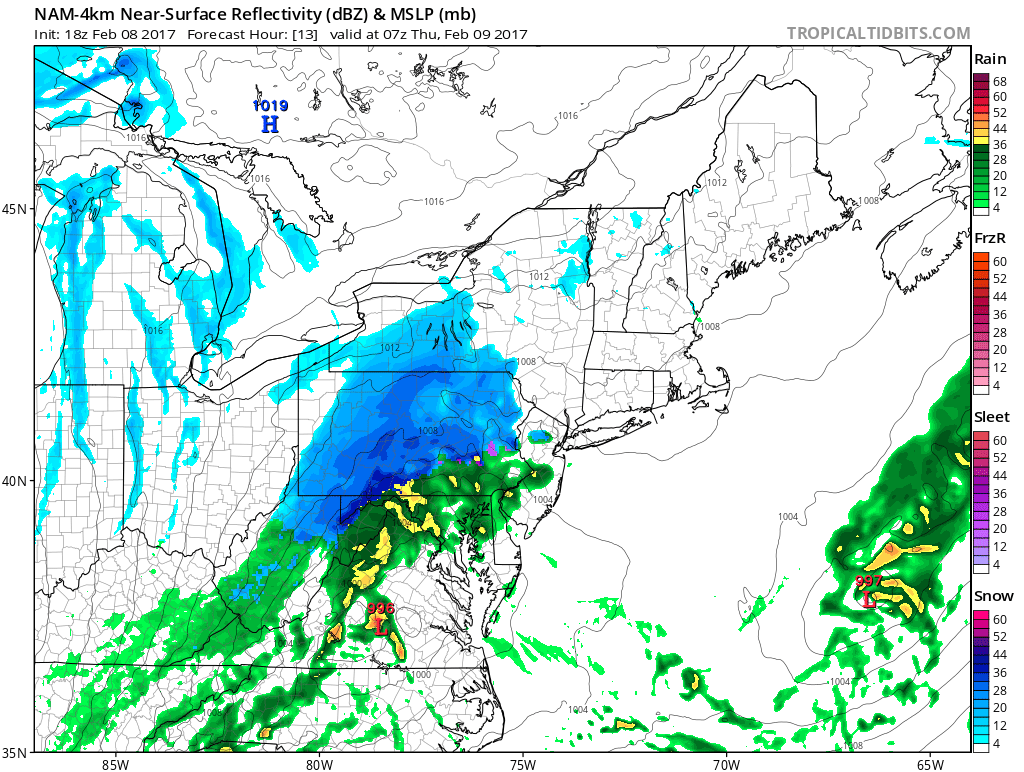 Notice the greens appearing across southeastern pa, this could result in lower snow totals if the rain hangs on longer than anticipated.
But when we take this same model out 3 hours to 5 AM, it has changed over to heavy snow: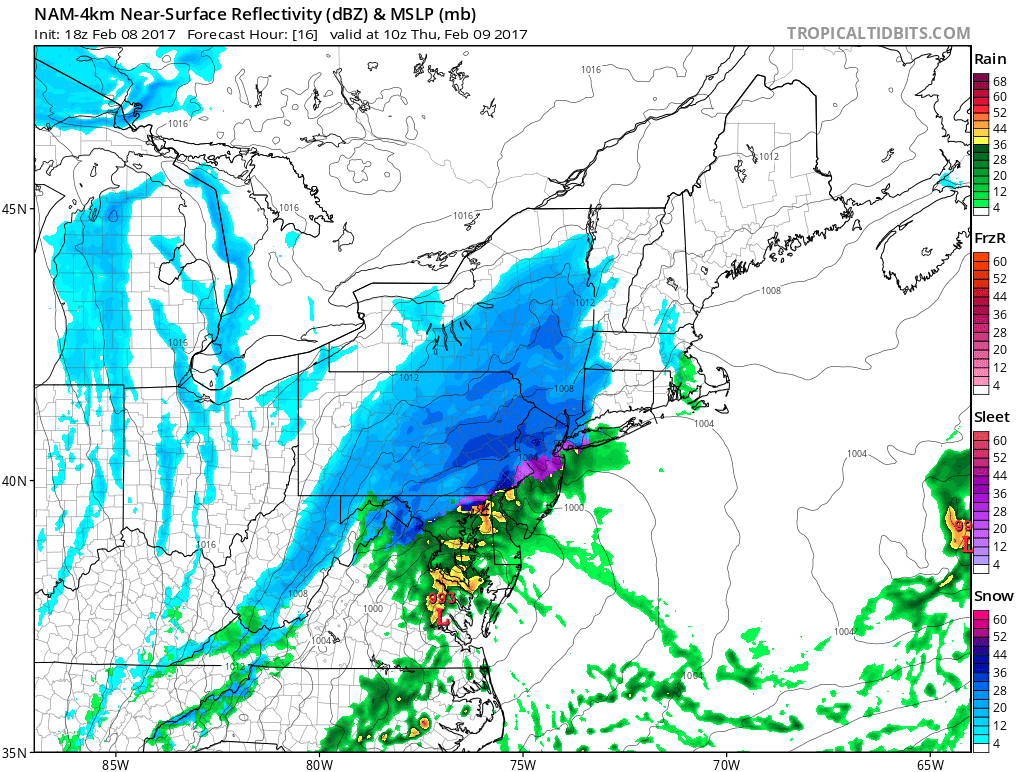 The only thing preventing this from being a blockbuster snowstorm similar to the one we had last year is the duration of the event. This will likely be an 8 to 12 hour period of precipitation for most. Due of the anticipated heavy snowfall rates..potentially 1 to 2 inches an hour, substantial accumulations remain likely as seen on our map below.
FINAL CALL SNOW FORECAST BELOW
Timing: Snow and rain will begin as early as 7 PM across the southwest part of the state Tonight and will overspread central areas by midnight. Snow will reach eastern areas likely by 2 AM. The snow will be heaviest between 2 AM and 6 AM for central and eastern pa. Snow will begin to taper by 5 AM Thursday for western pa, 8 AM for central pa, and 10 AM for eastern pa.
Power outages remain a serious concern especially for areas in A and even B. The weight of the heavy snow on power lines and tree limbs with the combination of gusty winds will result in scattered power outages.
Area A –  8 to 12 inches of heavy snow. Travel will be nearly impossible due to snow packed roads. Scattered power outages are likely in this area.
Area B – 5 to 8 inches of heavy snow expected. Significant travel delays are expected for the morning commute Thursday. Scattered power outages are possible.
Area C – 3 to 5 inches of snowfall is expected. Moderate travel impacts are expected for your commute Thursday Morning. Leave yourself extra time.
Area D – 1 to 3 inches of snowfall is expected.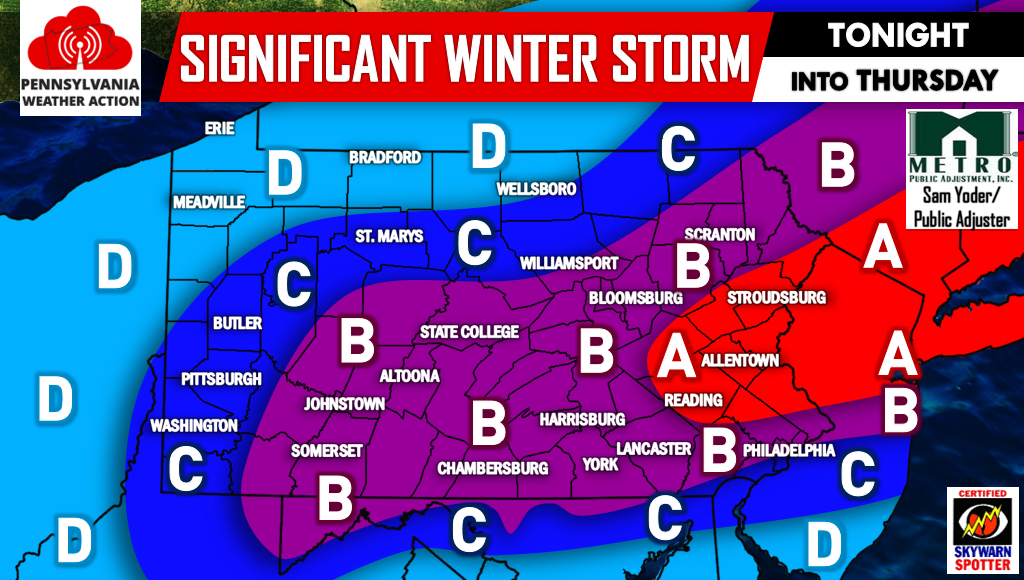 Be sure to like our page on Facebook for the latest live updates regarding this significant Winter Storm>>>PA Weather Action on Facebook!
Also don't forget to share the forecast using the icons below! Stay safe!