This forecast is not for the weekend's major winter storm, we will have an article on that later today. A 9-12 hour period of moderate snow Thursday Evening into Friday Morning may catch many off guard, as it is being overshadowed by this weekend's storm. Let's get into timing for this "appetizer" of snow before the big show.
Snow will move into Western PA from west to east late Thursday Afternoon, making for a messy commute especially for those that stay a little later. Here is a look at future radar for 6 PM Thursday Evening: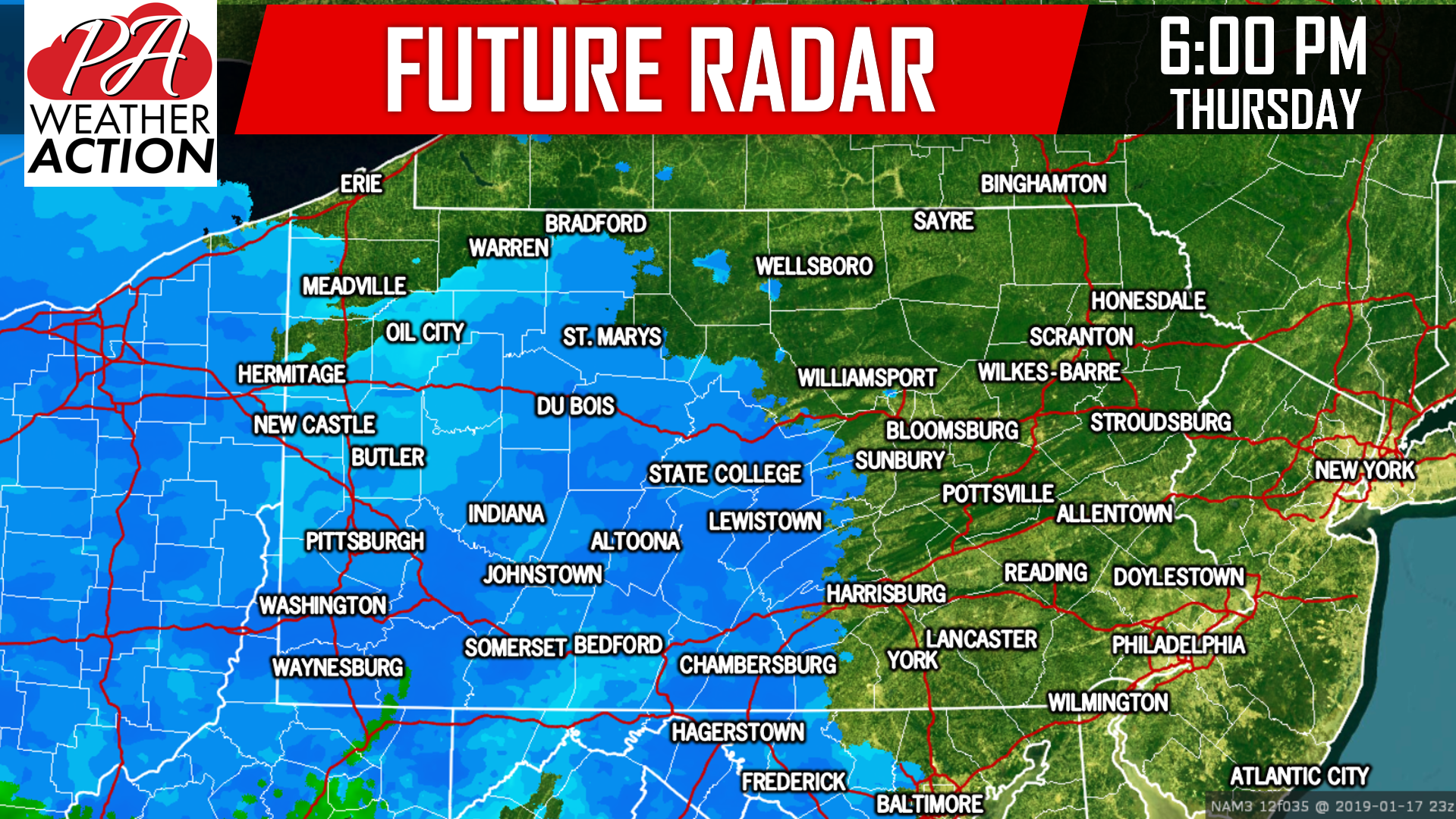 By late Thursday Evening, nearly the entire state will be under moderate snow. This is when travel conditions will begin to deteriorate to Central and Eastern PA. Below is future radar for 11 PM Thursday Evening: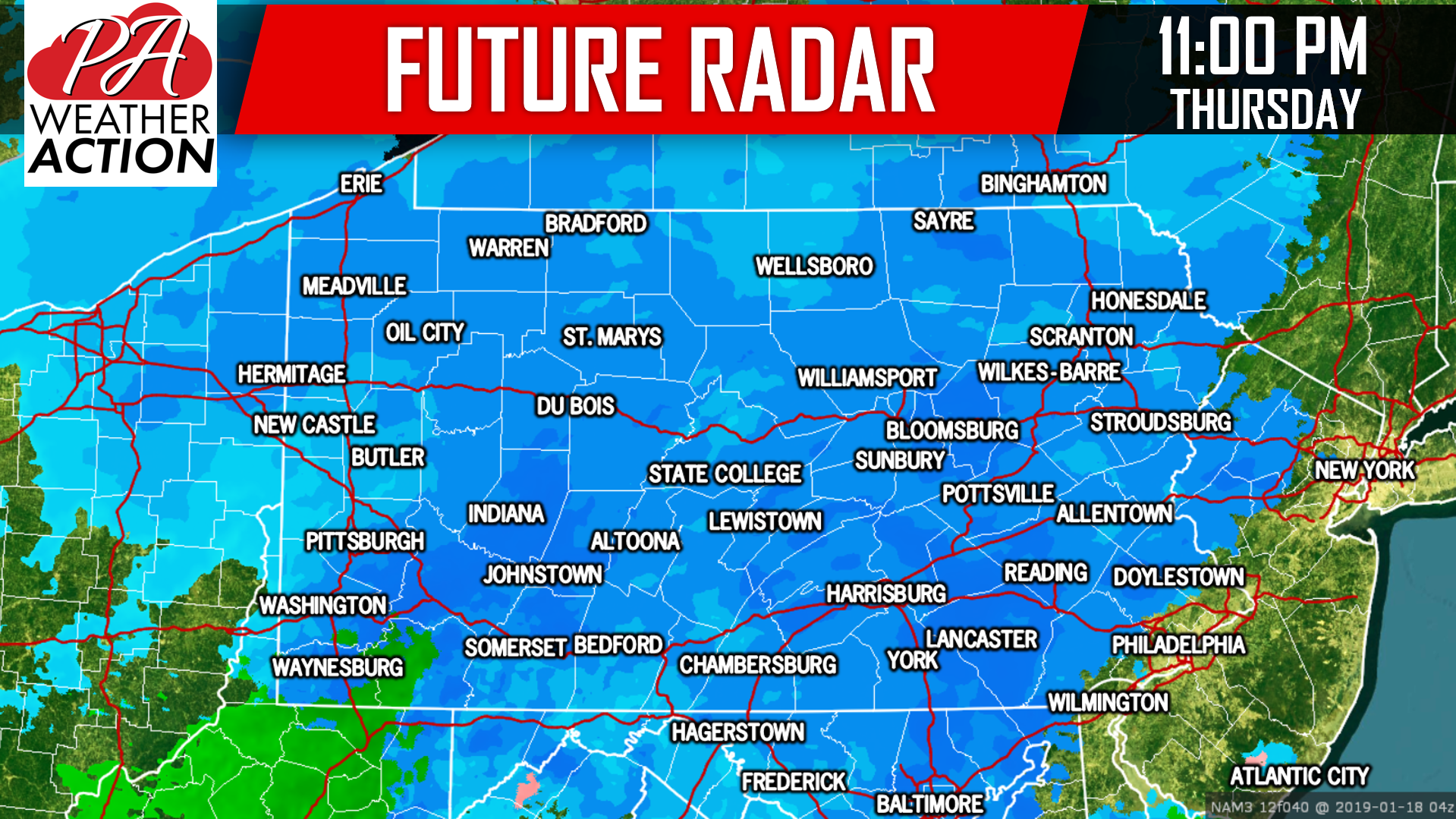 Snow will begin to wrap up in the early morning in Western PA, with some lake effect snow showers left in the Laurel Highlands. In the eastern half of the state, snow will continue through 3-6 AM, earlier west, later east. Finally, here is a view of future radar for 4 AM Friday:

FINAL CALL SNOWFALL FORECAST MAP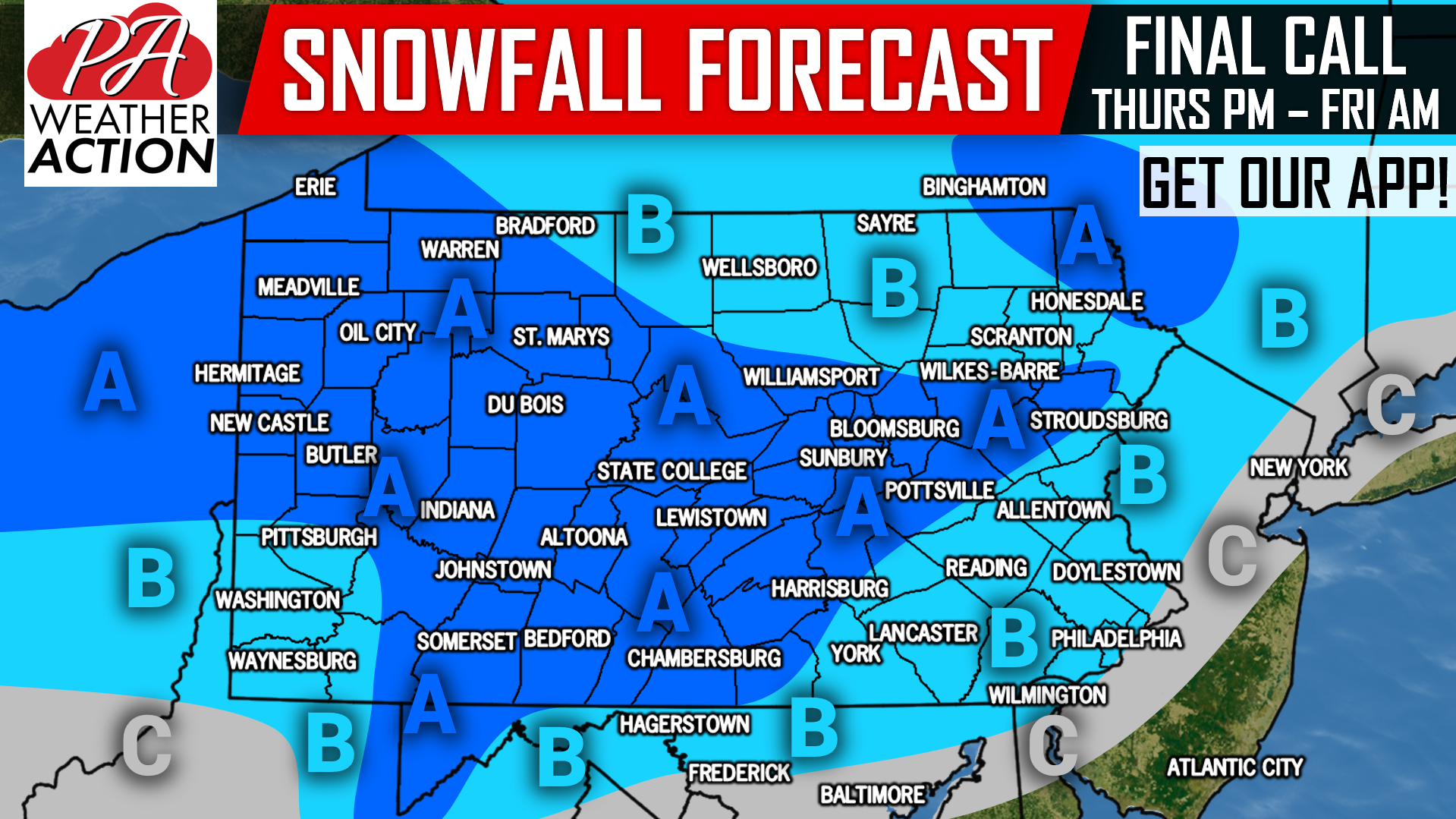 Area A: Snowfall accumulations of 2-3″ expected. Slippery snow-covered roads will be likely, causing some school delays Friday Morning especially in central and eastern parts of the state.
Area B: Snowfall accumulations of 1-2″ expected. Untreated roadways will become slippery, potentially causing school delays Friday Morning in central and eastern PA.
Area C: Snowfall accumulations of <1″ expected.
Stay tuned for a very important update on this weekend's storm. Download our app to receive the latest updates and accurate forecasts >>> PA Weather App Link!
Share this snowy appetizer with your friends and family using the button below, stay tuned!