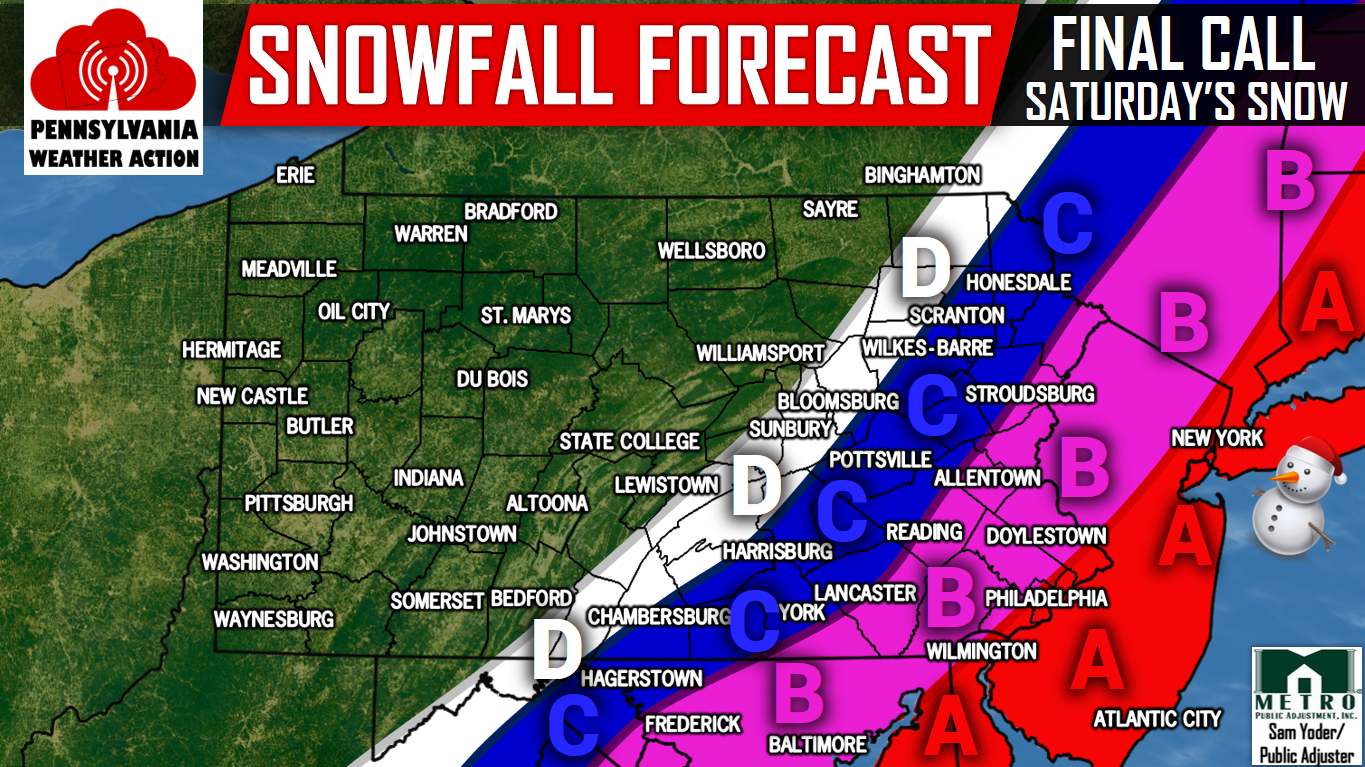 The first winter storm of the season that brought 7″ of snow all the way down to South Texas is now less than 18 hours away from us! Guidance and observations continue to suggest a northwest jog with the precipitation field, leading to more snow for many areas in Pennsylvania, especially Southeast PA. Over the last 48 hours, model guidance has trended roughly 300 miles northwest with tomorrow's system leading to a "surprise snowstorm" for many of us.
Two pieces of energy that we mentioned yesterday, one down in the South and the other in the Midwest, are anticipated to merge farther south than originally expected. This has led to the northwest shift over the last 48 hours.
Snow will begin to fall over Southeast PA during the mid-morning hours tomorrow. Below is the latest HRRR model valid 9:00 AM: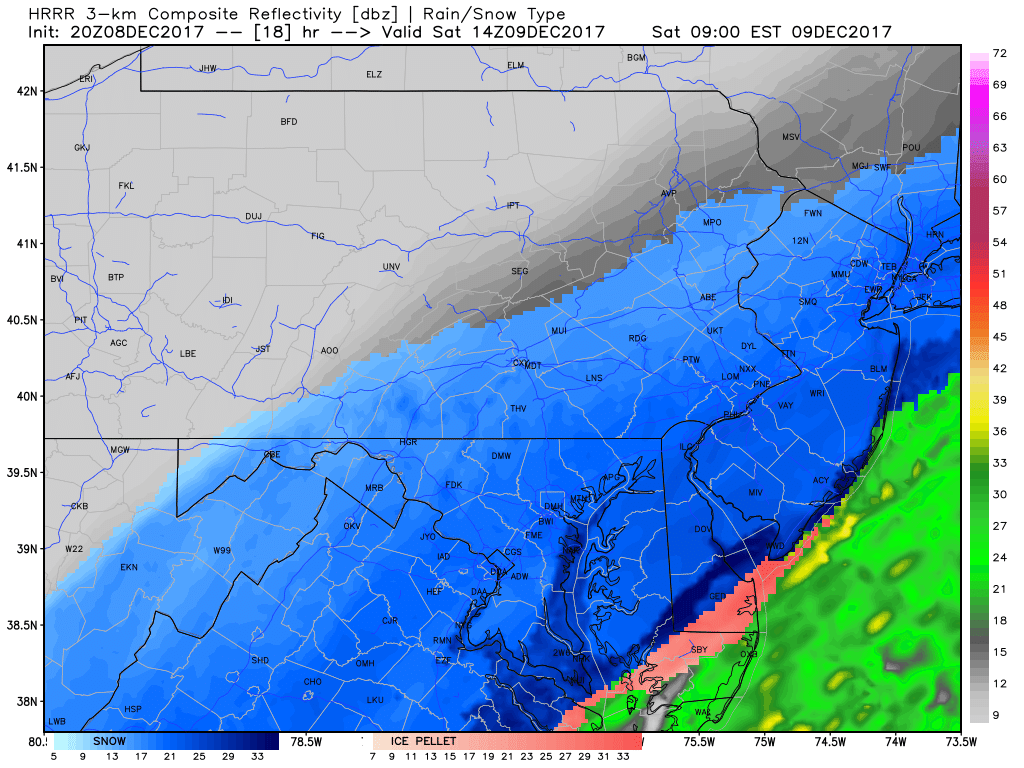 Snow will continue to push northwest and become steady and moderate in intensity for almost all of Eastern PA by lunchtime. Below is valid for 1:00 PM: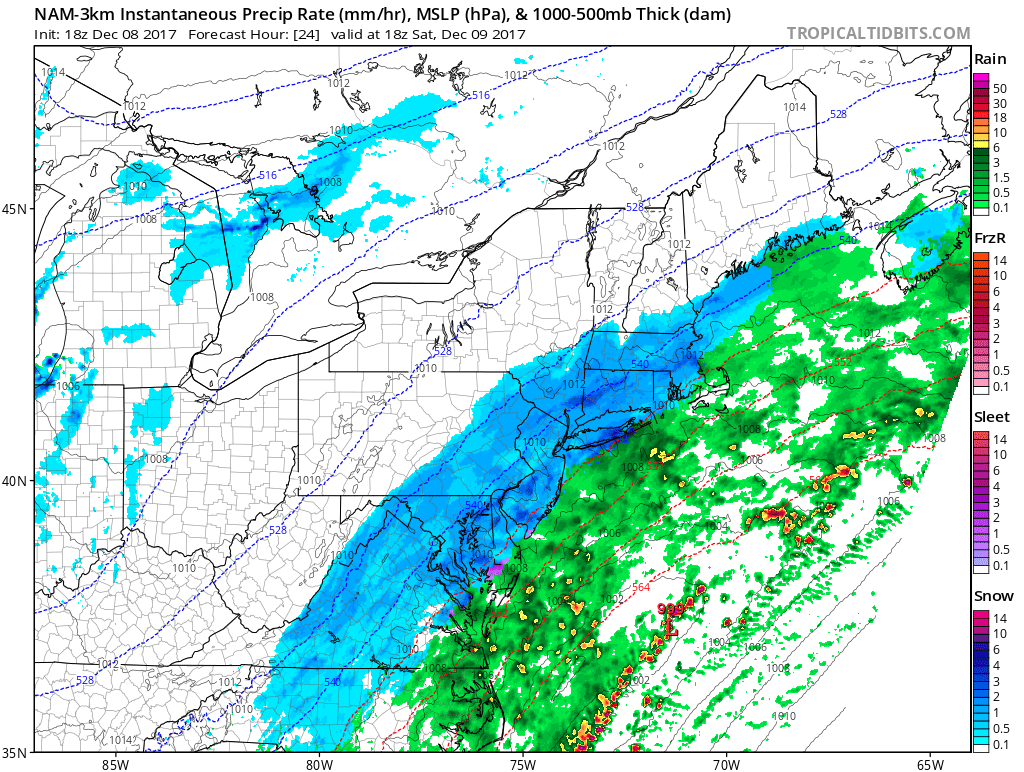 The snow will last all day tomorrow for Eastern PA and will not begin to taper off until after 7:00 PM tomorrow evening: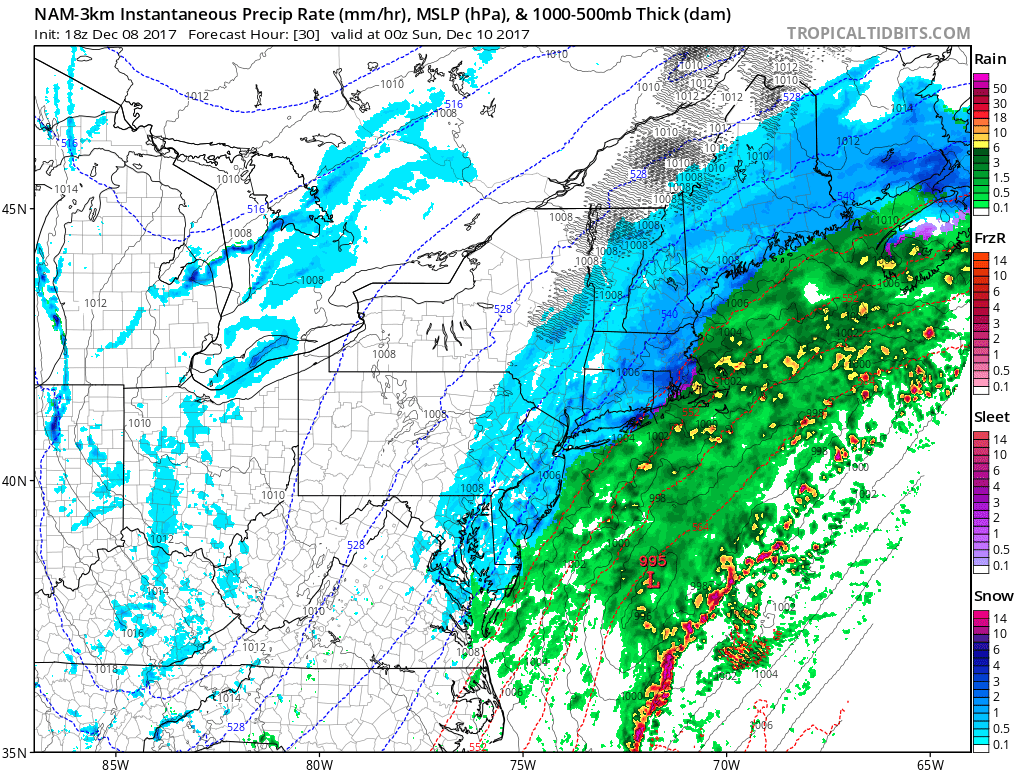 Looking at the latest short range model guidance, it is very possible some areas receive snow rates of 1″/an hour tomorrow. We recommend staying home tomorrow if you can. Roads will be slippery and snow covered for many areas.
FINAL CALL SNOWFALL FORECAST MAP FOR SATURDAY 12/9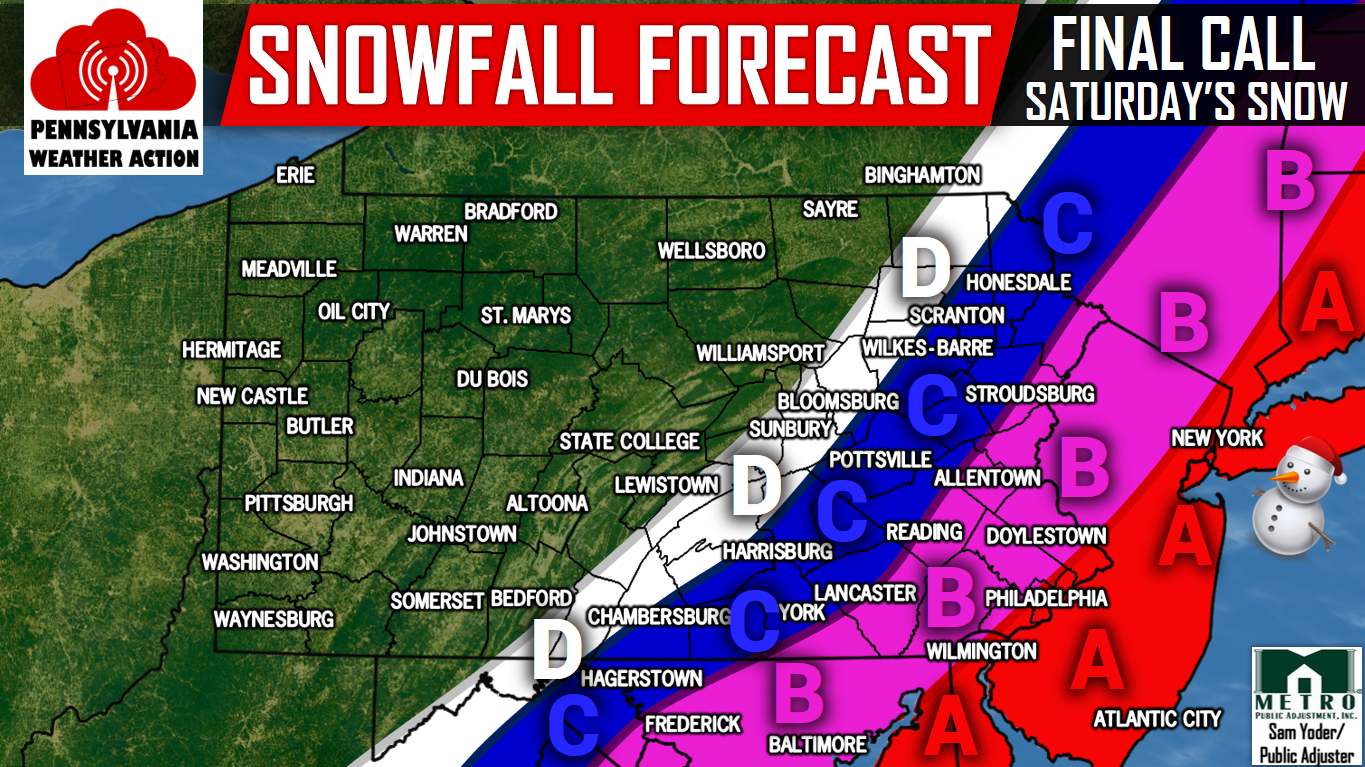 Area A: Snow accumulations of 4-6″+ are expected within this area. Snow covered roads will result in hazardous travel for much of the day Saturday.
Area B: Snow accumulations of 2-4″ are expected within this area. Slushy roads will create difficult travel conditions throughout the day Saturday.
Area C: Snow accumulations of 1-2″ are expected within this area. Untreated roads will become slushy, likely resulting in difficult travel conditions.
Area D: Snow accumulations of a coating to 1″ are expected within this area.
It is important to make sure you have us liked on Facebook for the latest regarding this winter storm and much more, click here>>>Pennsylvania Weather Action's Facebook Page. Also, download our app for the latest alerts and interactive radar. Click here to download our app!
Do not forget to share the snowy news with your family and friends below, stay safe!
---
---