Widespread lake effect snow showers are expected to begin shortly in much of western PA, and continue through Monday morning. Temperatures are currently in the process of dropping as the cold front moves through, and everything will soon change from rain to snow in the western half of the state. Heavy snow squalls will begin around or just after dinnertime, with the height of the event coming early Monday morning. Wind gusts of 40mph will be possible in strong snow bands, leading to near-zero visibility.
SNOW TIMING
As mentioned, snow squalls will setup shop across parts of western PA this evening. Snow will become more widespread as the evening progresses. Below is future radar for 9:00 PM Sunday.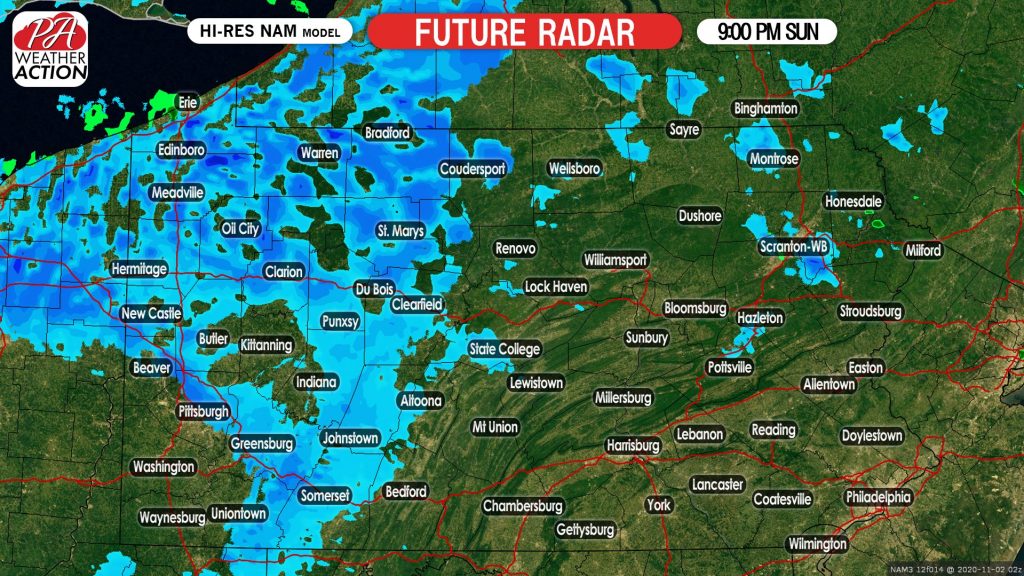 There will be some breaks in the snow, so don't expect continuous heavy snow except if you're in a snowbelt. As we head into early Monday morning, widespread snow squalls will persist and continue to move southeast off Lake Erie. Here is future radar for 2:00 AM Monday.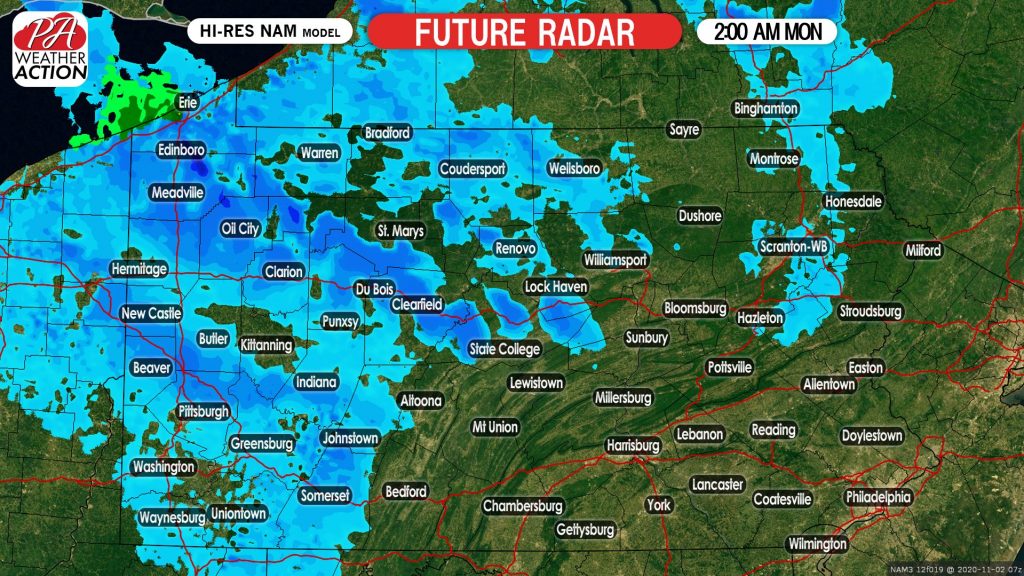 Snow will become much more isolated by dawn, and by 7:00 AM Monday we expect just a few remaining lake effect snow streamers as shown below.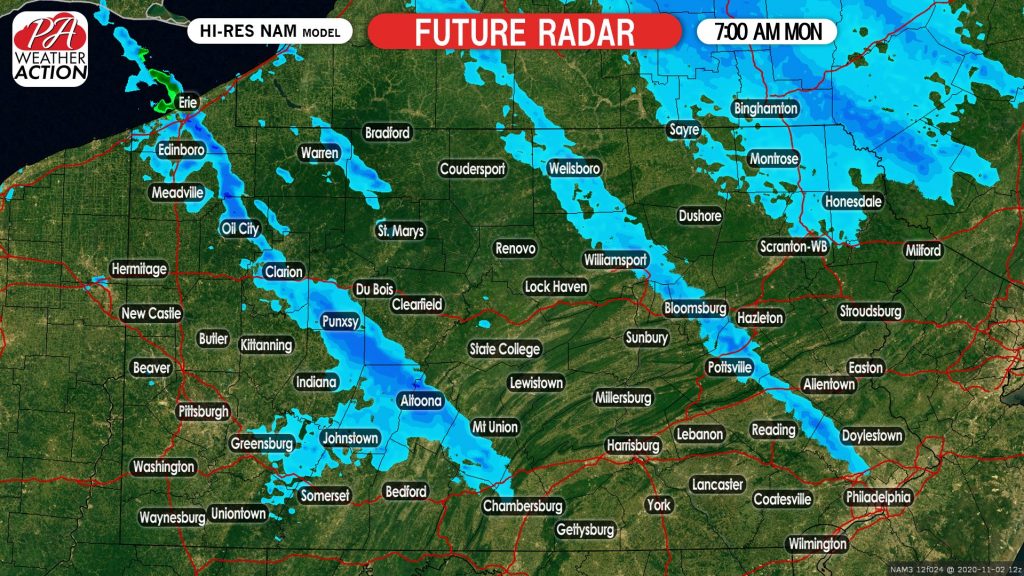 FINAL CALL LAKE EFFECT SNOWFALL FORECAST FOR SUNDAY PM – MONDAY AM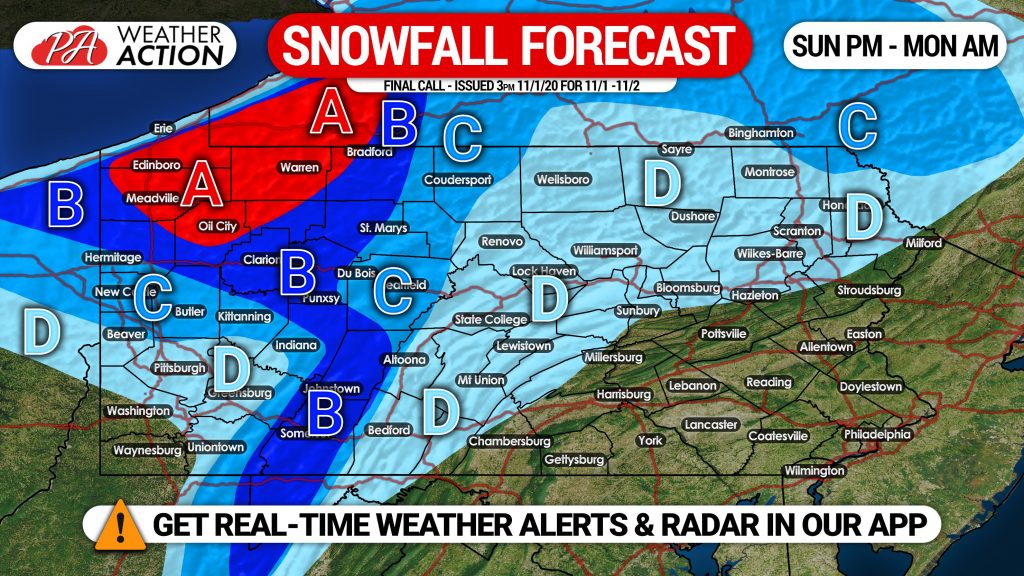 Area A: This region will most frequently see intense lake effect snow bands from Sunday evening into Monday morning. Extremely low visibility likely in snow squalls, slowly reduce speeds if caught driving in one. Snowfall accumulations of 4 – 7″ expected, locally up to 9″ possible.
Area B: Frequent light to moderate snow is expected Sunday evening through sunrise Monday, with a few breaks possible as usual with lake effect. Scattered heavy snow bands are expected. Snowfall accumulation of 2 – 4″ anticipated, locally up to 5″ possible.
Area C: Scattered light to moderate snow is likely Sunday evening through sunrise Monday. Snowfall accumulation of 1 – 2″ expected, locally up to 3″ possible.
Area D: Isolated snow showers possible Sunday evening into Monday morning. Scattered snowfall accumulation of a coating to 1″ expected. Some locations may see nothing, as the snow will not be widespread.
Don't forget to share this forecast with family and friends in impacted areas using the blue button below!
Get the Weather Action app free by tapping on your platform!