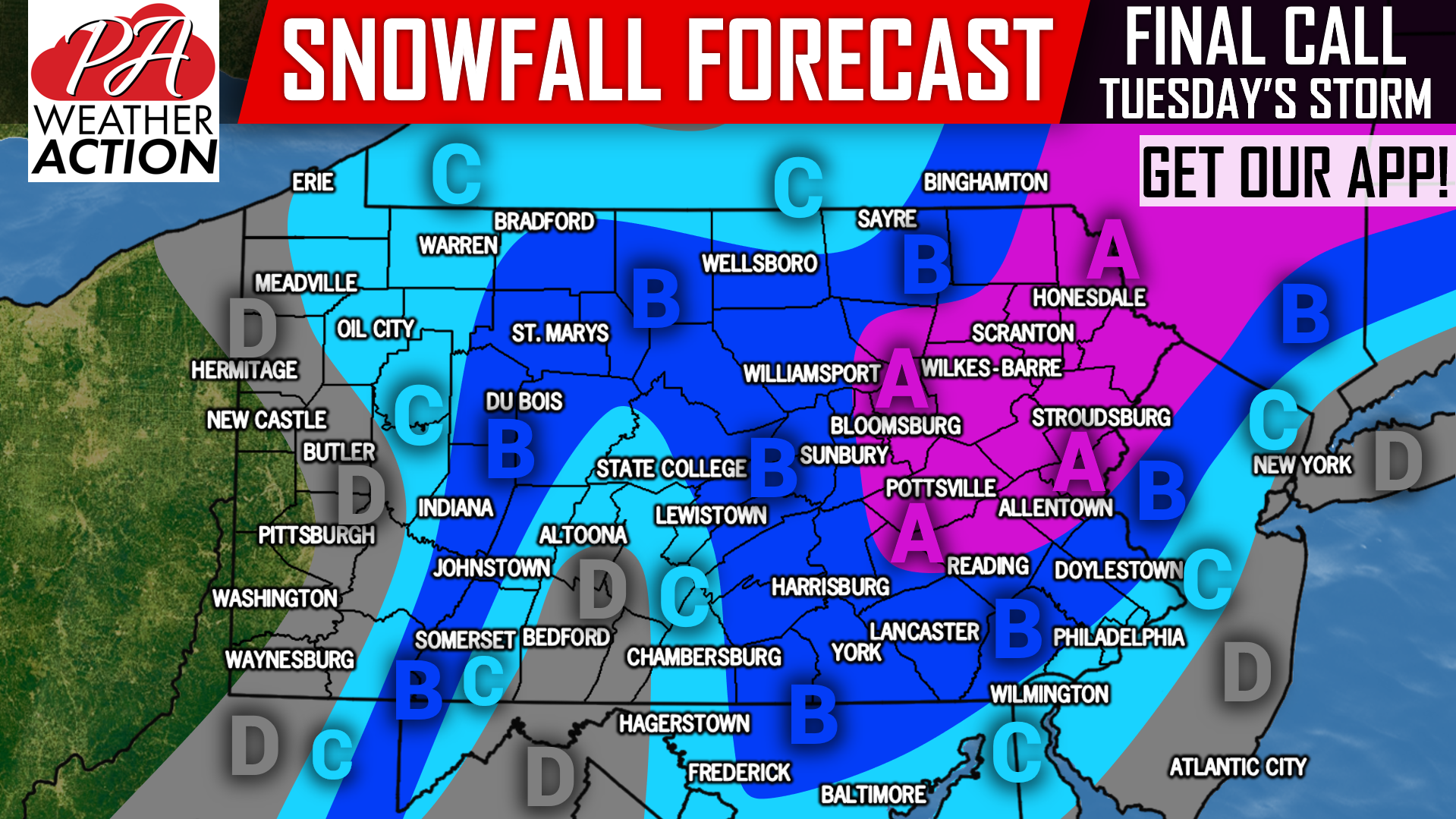 Over the last 24 hours, tracking the latest observations and model guidance, there has only been minor tweaks made from our first call. Overall the system is expected to be slightly colder and also slightly farther east.
Snow will overspread Central PA before sunrise. The snow will begin to accumulate right away causing disruptions to the morning commute to work and school. Below is a look at future radar for 4:00 AM Tuesday morning: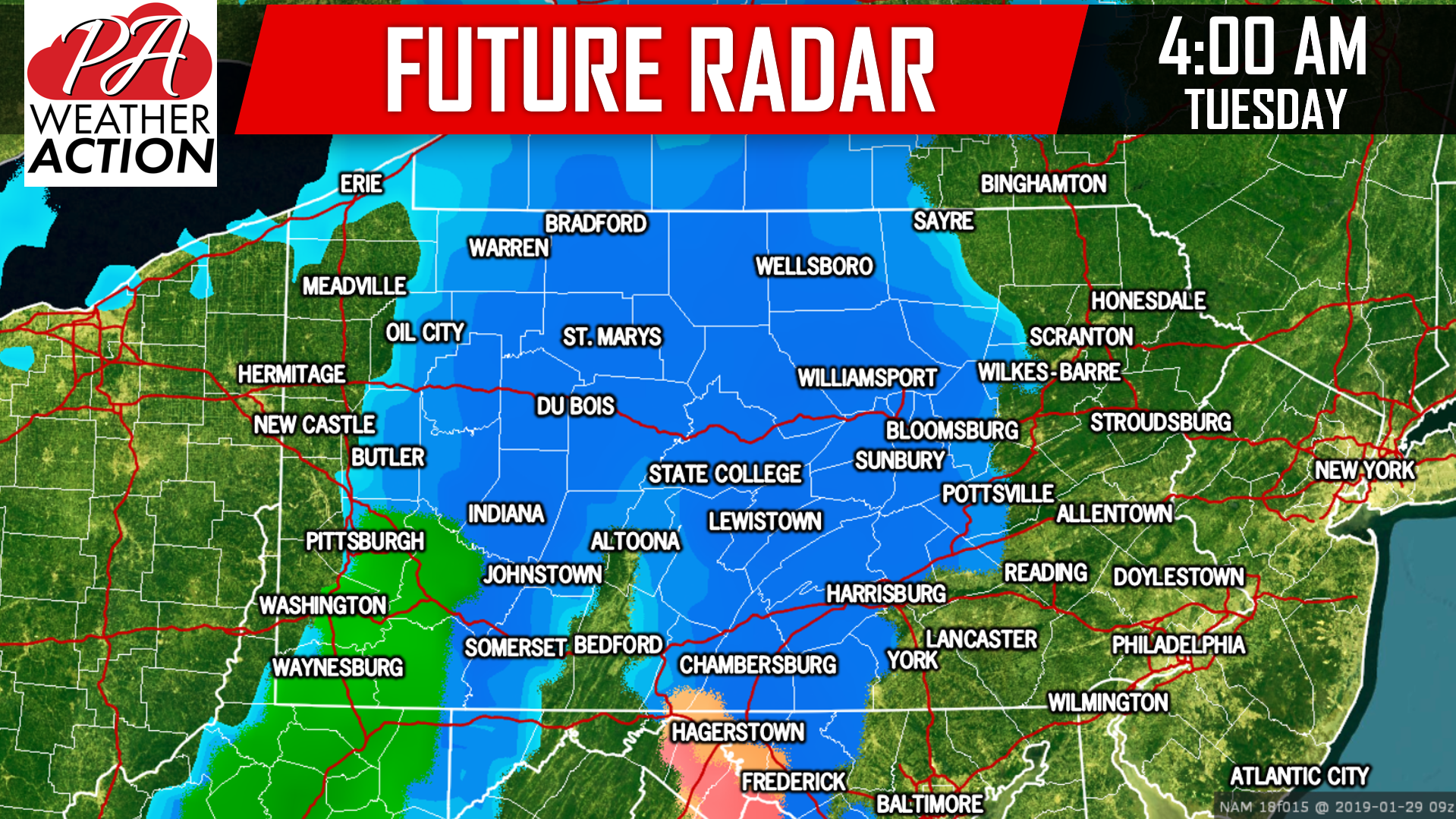 Snow will continue to move east through Tuesday Morning, into Eastern PA. However, since the low pressure will not yet begin to strengthen and expand the area of precipitation, there may be a lull in parts of Central PA. Here is future radar for 10:00 AM Tuesday: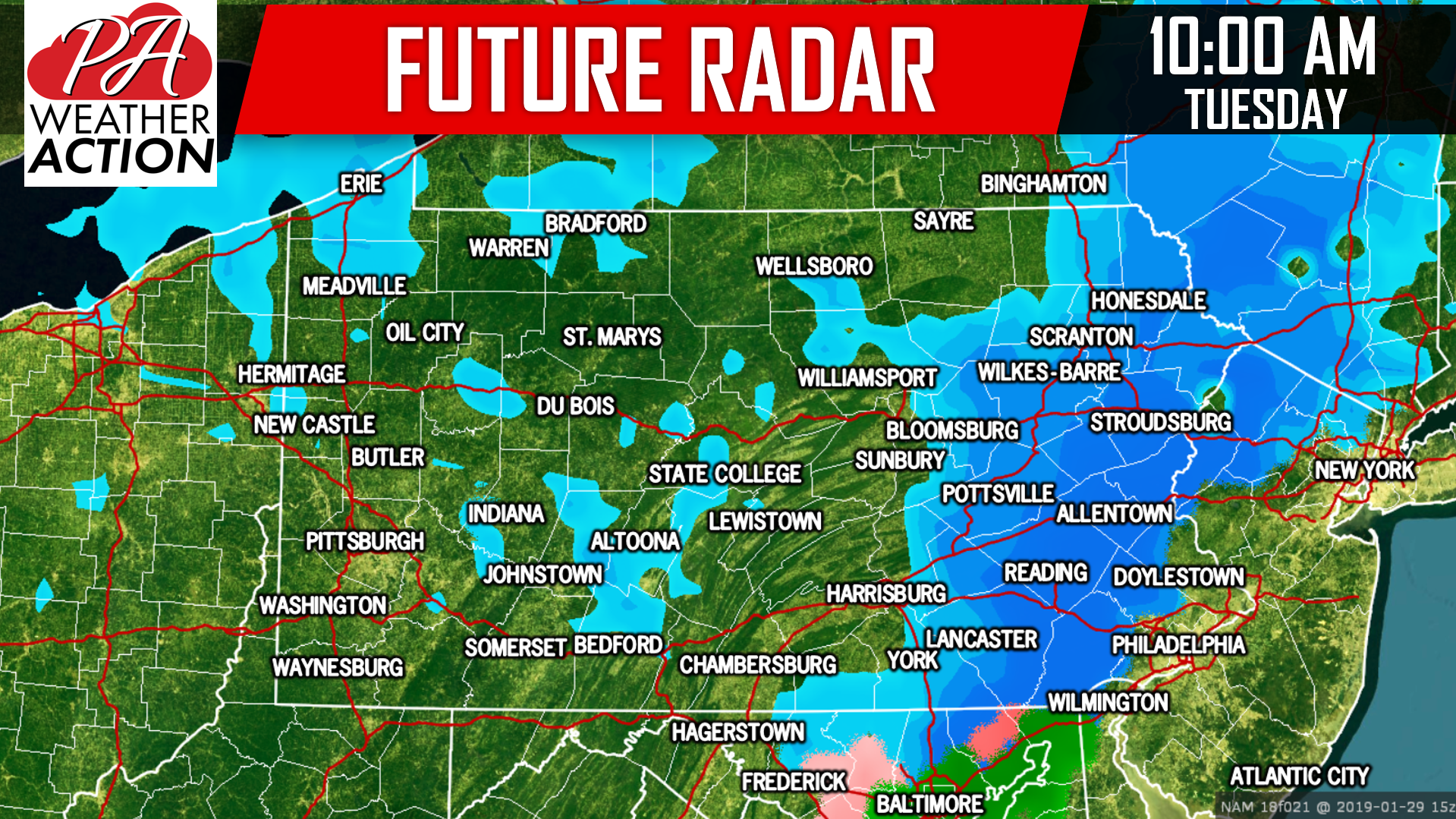 As the low pressure system develops along our arctic front, it will allow for precipitation to become enhanced leading to a bigger precipitation field as well as heavier snowfall rates. Below is a look at 4:00 PM Tuesday afternoon: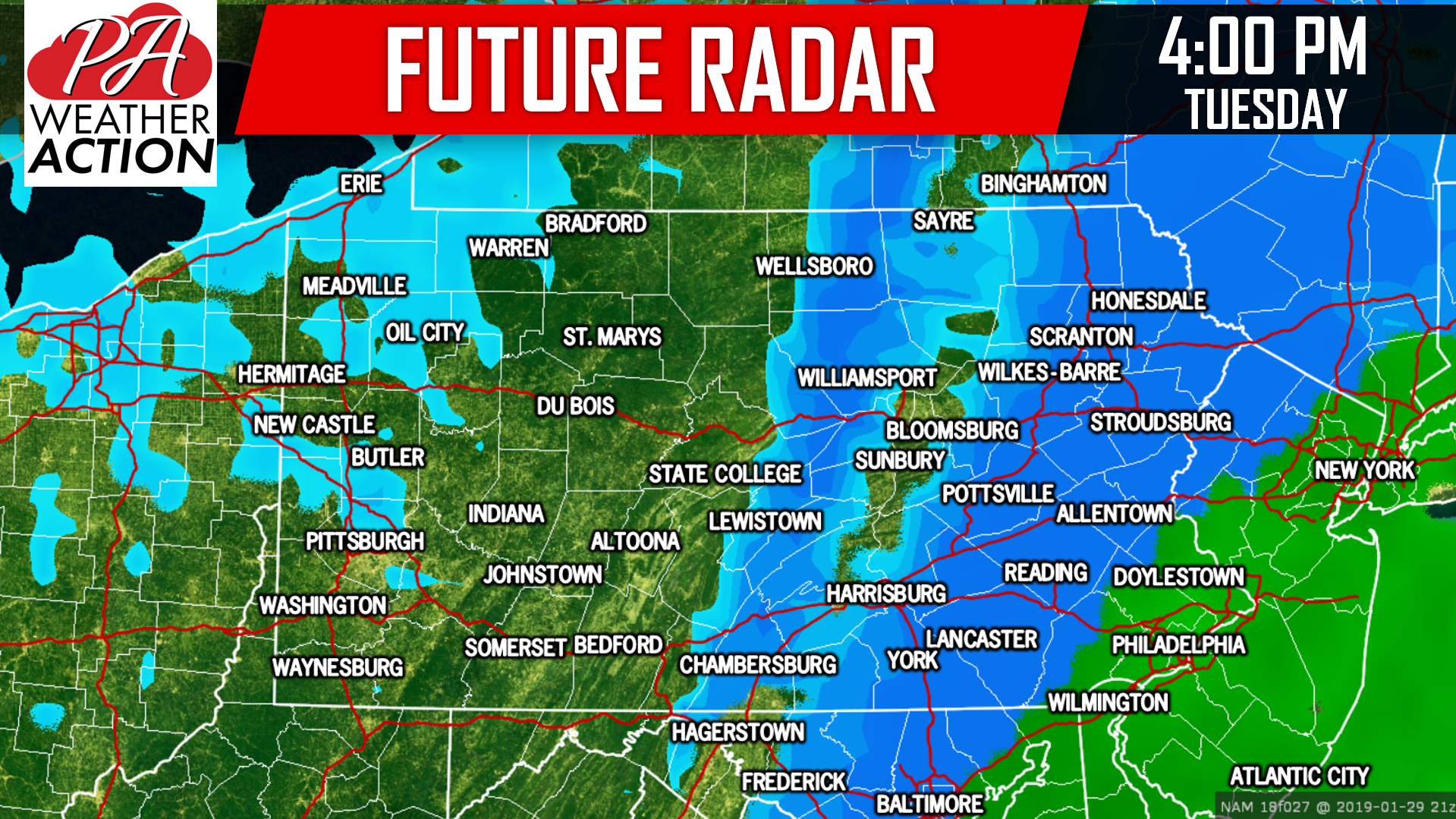 Snow will exit Eastern PA by mid-Tuesday evening. Below is our new travel impacts chart. Slippery travel is likely for both the morning and afternoon rush hour in Central PA, and the afternoon rush hour in Eastern PA.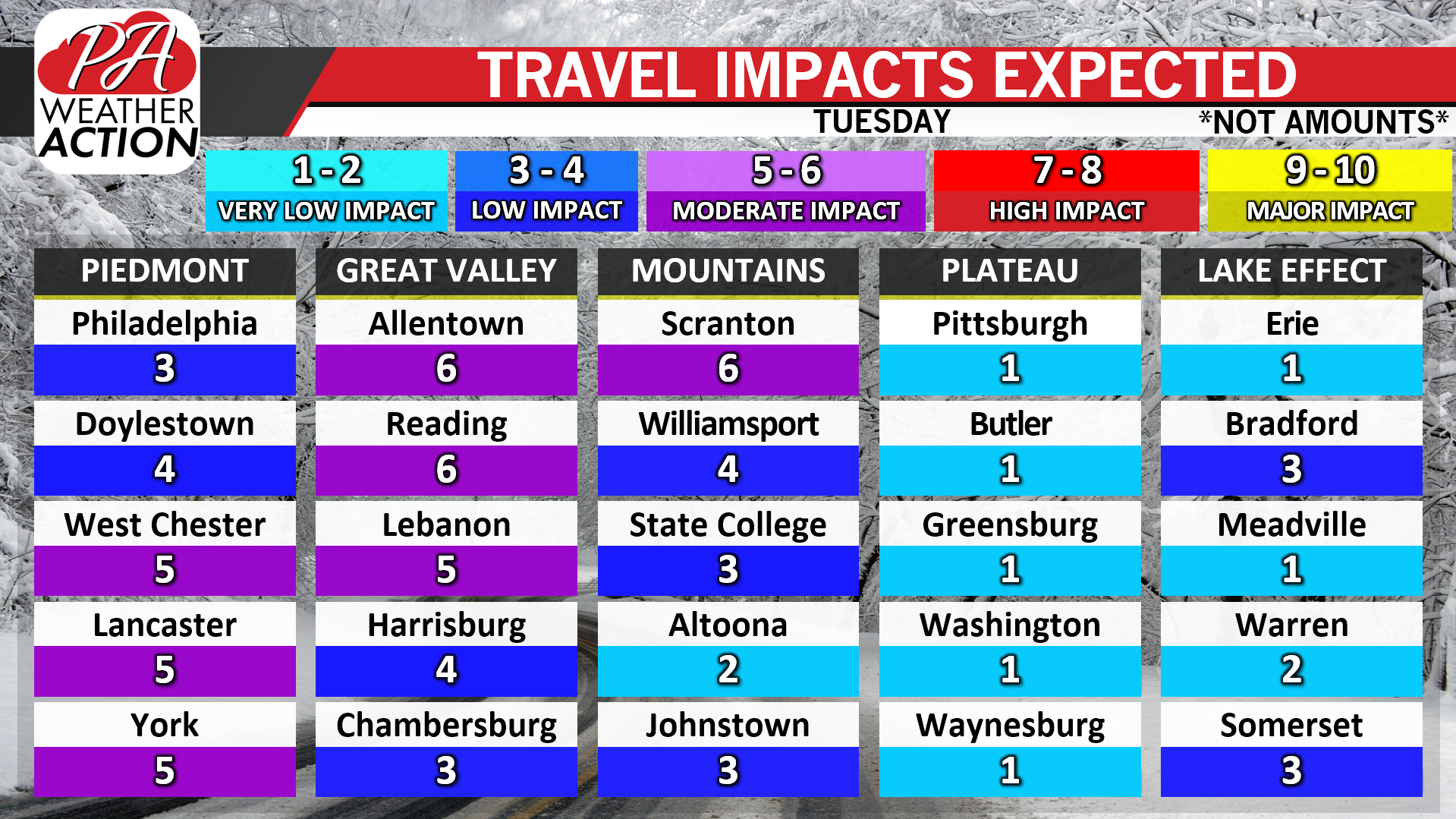 ---
FINAL CALL SNOWFALL FORECAST FOR TUESDAY'S STORM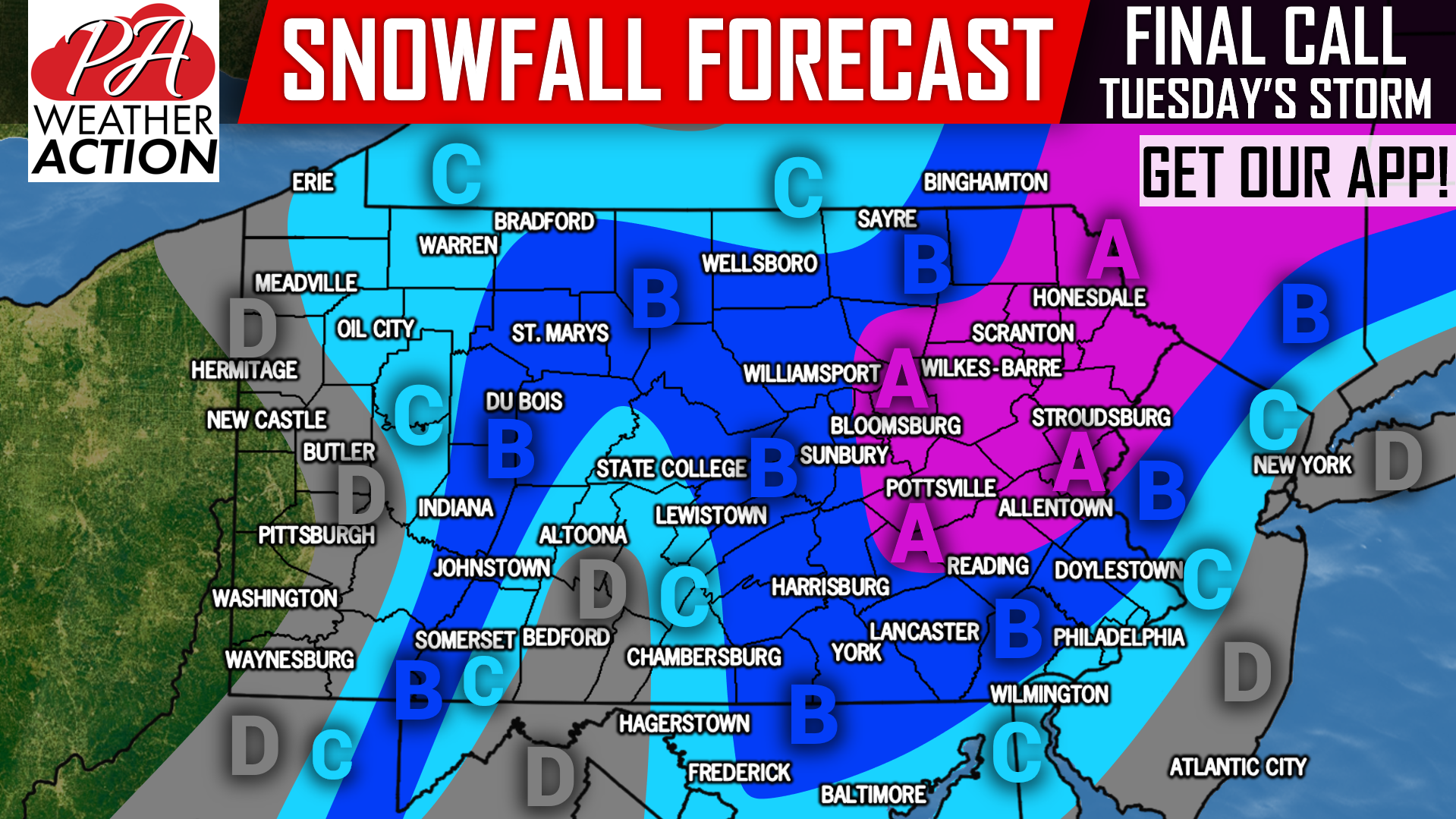 Area A: Snowfall accumulations of 4 – 7″ expected. Hazardous travel likely Tuesday.
Area B: Snowfall accumulations of 2 – 4″ expected, with isolated amounts up to 5″ possible on ridge-tops. Hazardous travel anticipated Tuesday.
Area C: Snowfall accumulations of 1 – 2″ expected, with isolated amounts up to 3″ possible on ridge-tops. Untreated surfaces will become slushy Tuesday.
Area D: Snowfall accumulations of < 1″ expected.
---
Check your latest hourly forecast for exact timing for your location with our free app >>> PA Weather App Link
Don't forget to share this final call snowfall forecast with your friends and family using the button below!
---
---