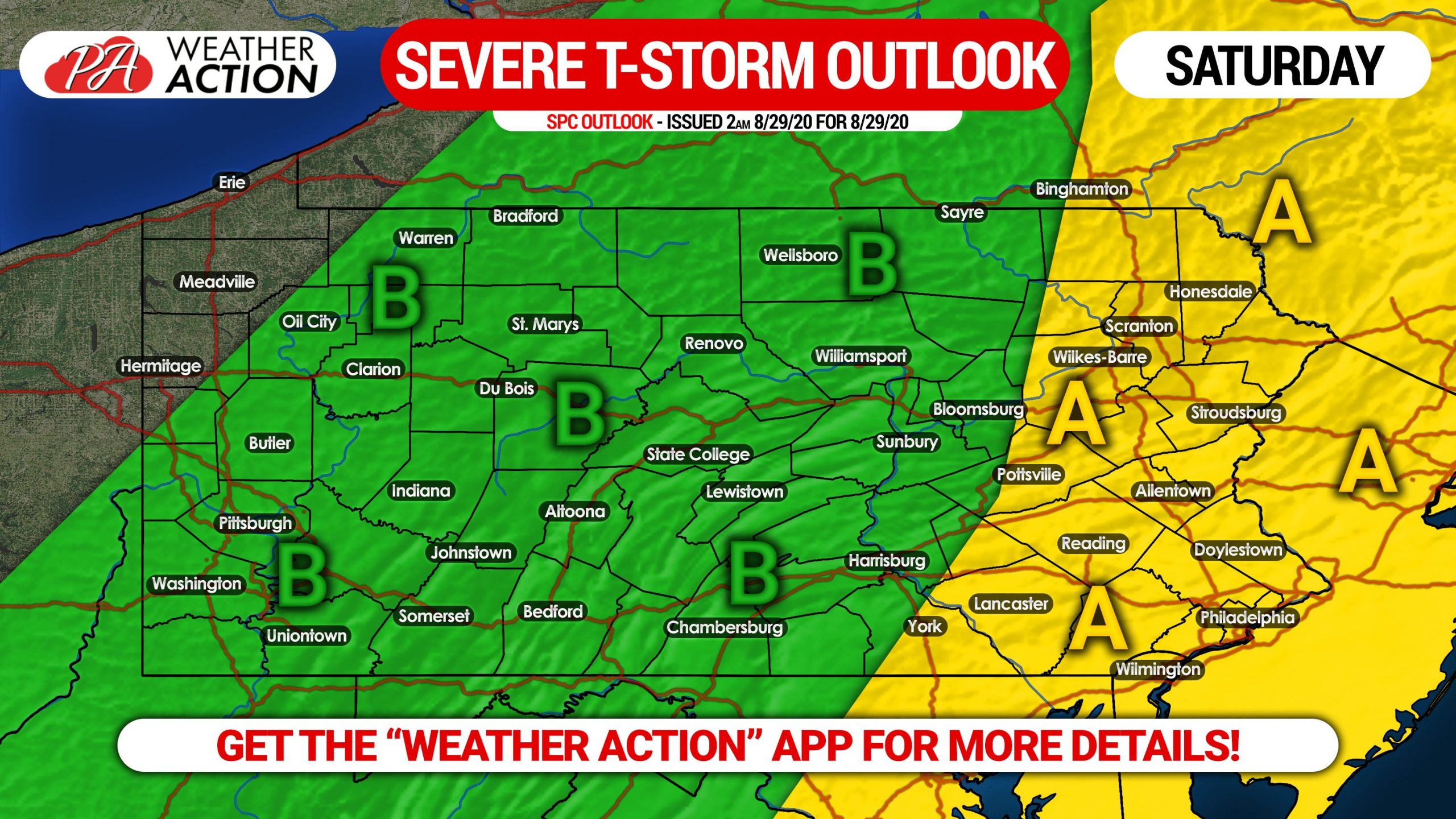 Our streak of severe weather is finally set to end today. It has been an impressive run for any time of the year, but especially late August. From here we will enter an up and down pattern, with frequent temperature swings and chances for rainfall. It's hard to believe there are only four months left of 2020 and it won't be long before cold mornings and changing leaves.
Today's thunderstorms will be scattered, likely more scattered than yesterday. The highest threat for severe thunderstorms exists in eastern PA this afternoon and evening.
THUNDERSTORM FUTURE RADAR
2:00 PM SATURDAY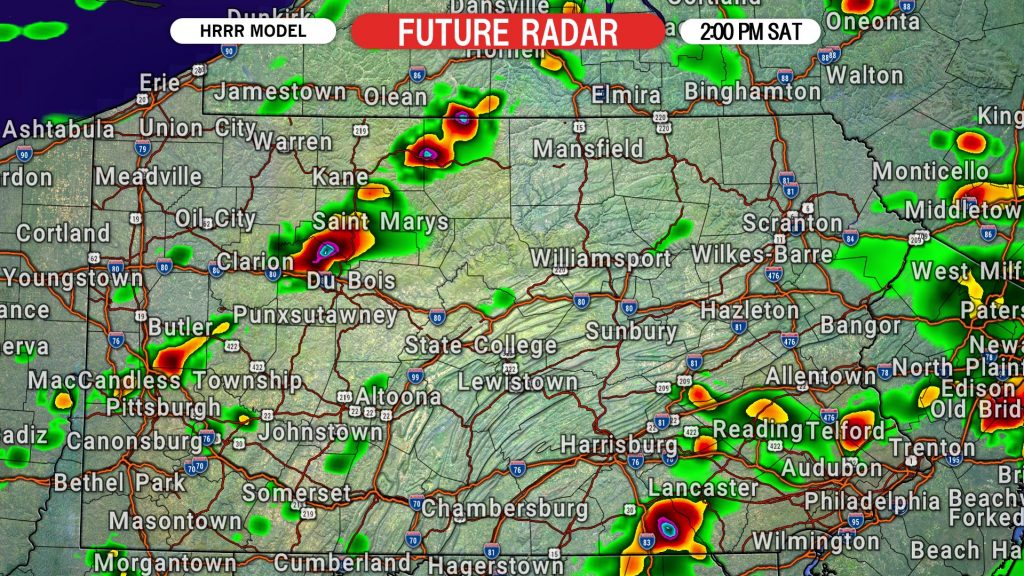 4:00 PM SATURDAY
6:00 PM SATURDAY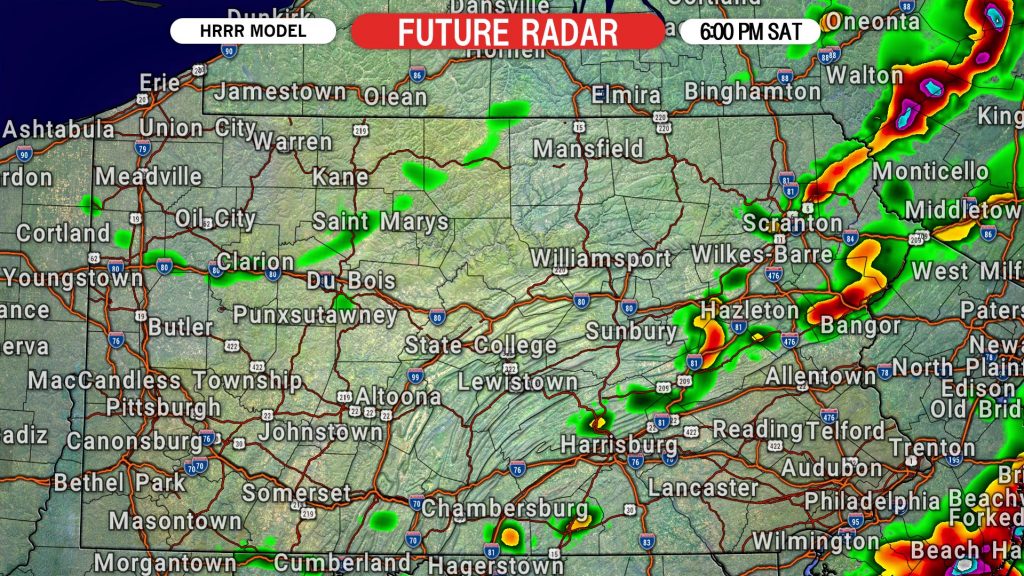 8:00 PM SATURDAY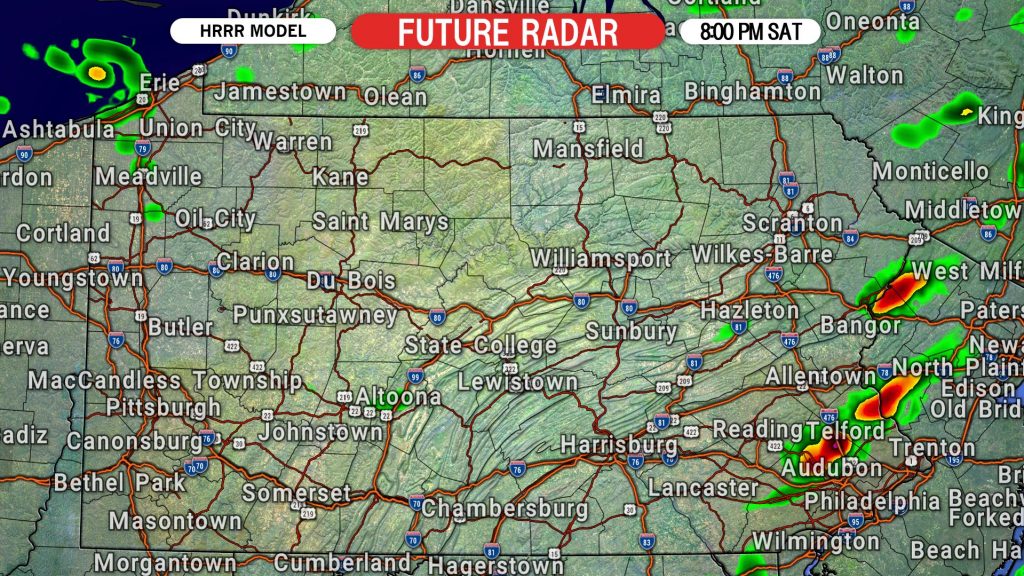 ---
SATURDAY SEVERE THUNDERSTORM THREAT MAP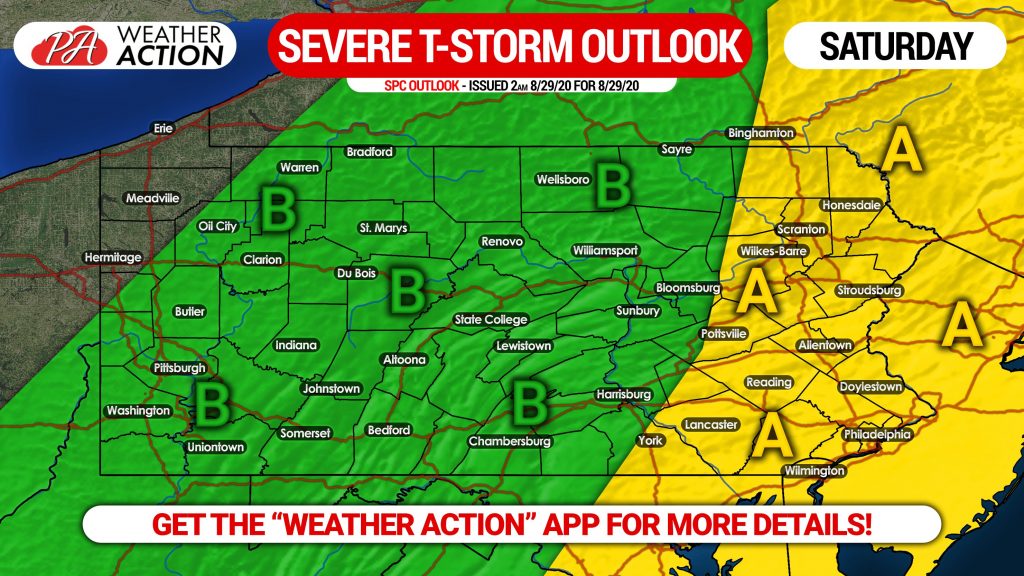 Area A: Scattered strong to severe thunderstorms this afternoon and evening may produce damaging winds and a very isolated tornado.
Area B: Isolated strong to severe storms expected this afternoon and evening, with isolated damaging winds possible.
Keep ahead of today's storms is by using radar. Our app has a great interactive radar and you are sent weather alerts for your location! Get the Weather Action App here >>> iOS & Android App Link
Be sure to share this forecast with friends and family who may have outdoor plans today using the blue button below! Stay safe!
---
---