Before we go into the discussion about Saturday's light snowfall, we are also tracking very mild air that will overspread the state Tomorrow. There is the potential for some areas to reach and/or surpass all-time high temperatures for January 12th. Many locations will reach the middle 50s, with some areas even reaching the lower 60s! Impressive for the middle of January to say the least.
GFS model projected high temperatures for Tomorrow: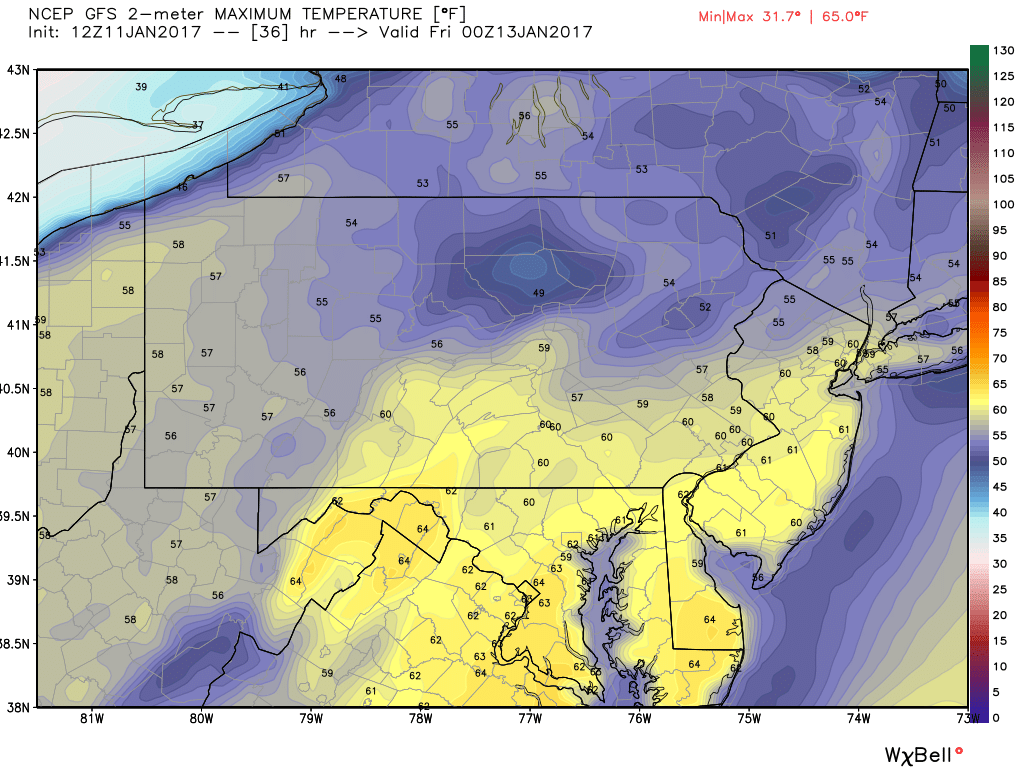 A cold front will then quickly push through the state from the Northwest to the Southeast overnight Thursday and into early Friday Morning. This will lead to more typical winter-time temperatures and will set the stage for a light snowfall for some on Saturday.
Once again, this does not look like it will be a big event. In fact, over the last 24 hours, guidance has trended weaker with the system. But, it will have enough juice with it to put down some accumulations in Southern PA.
Below is the GFS valid 7 AM Saturday Morning: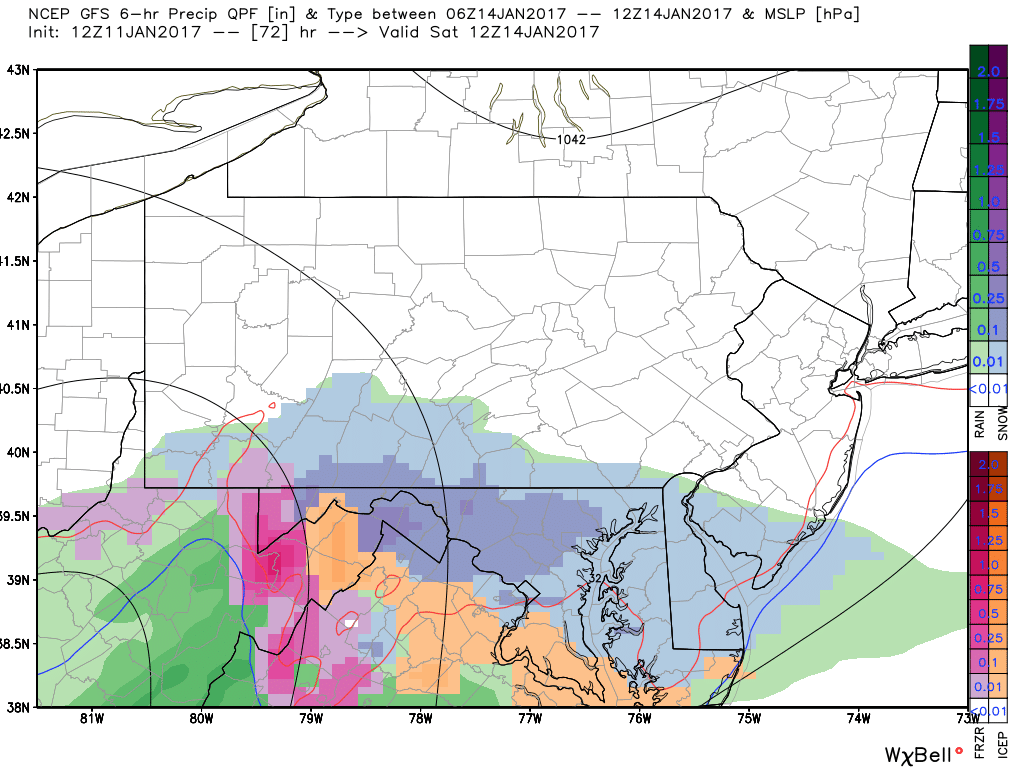 If this system trends North at all, we will then have to deal with a Wintry Mix for Southern PA, as you notice the oranges and pinks representing sleet and freezing rain are not too far off to the South. However, currently this looks like it will be an all snow event. We will continue to monitor trends over the next couple of days.
Timing: Snow will begin around daybreak Saturday Morning in Southern PA and will continue through lunchtime. 
Light Snow for Saturday – First Call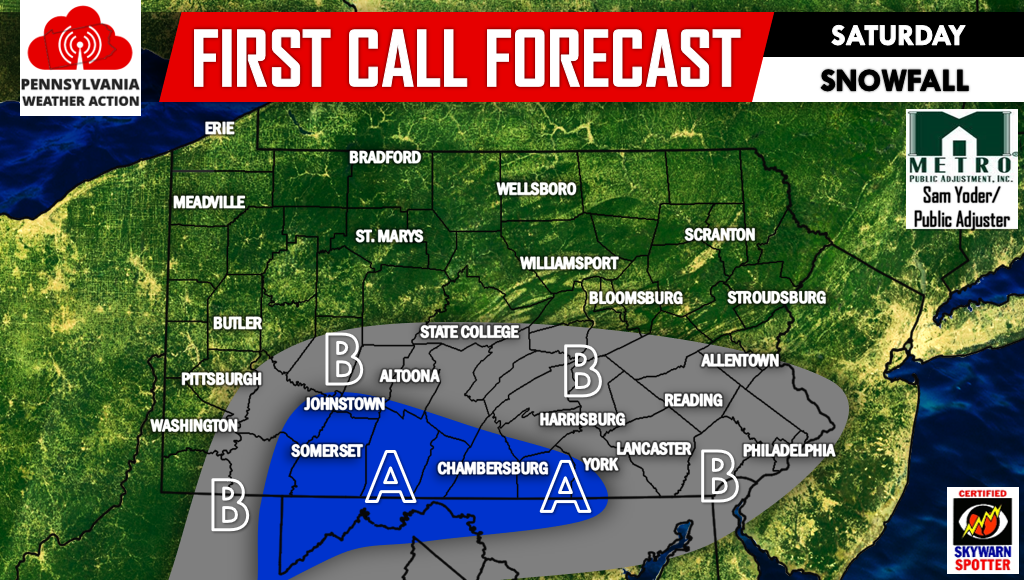 Area A – Light to moderate snow possible Saturday. Snow accumulation of 1-2″ possible.
Area B – Light snow possible Saturday. Snow accumulation of 1″ of less possible.
For more updates regarding Pennsylvania Weather, be sure to have us liked on Facebook, click here>>>PA Weather Action on Facebook! Don't forget to share the forecast below!