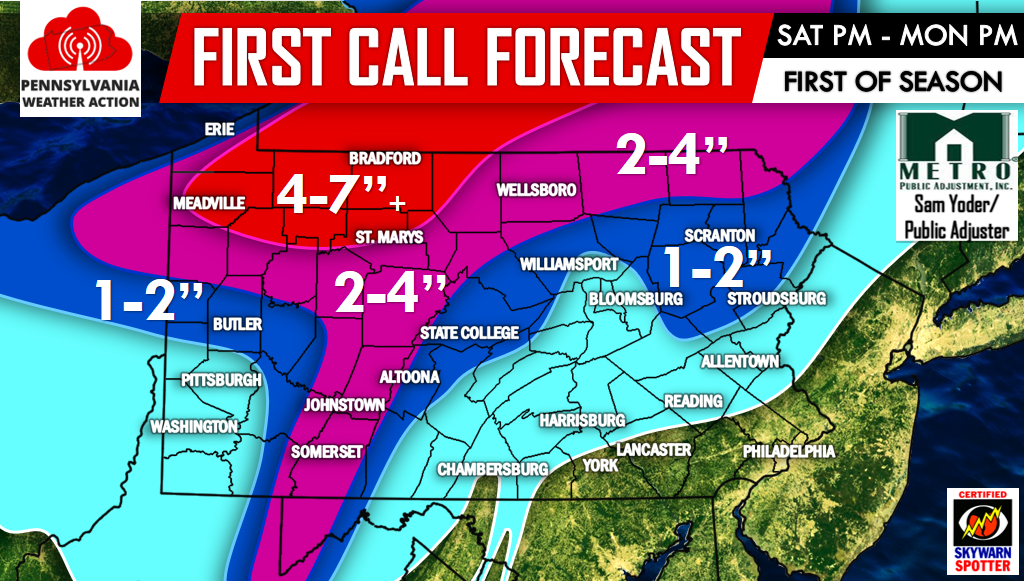 After what will be a warm Friday and Saturday, it will be hard to believe our first widespread snow event of the year will arrive late Saturday Evening and continue through Sunday and even into some of your Monday especially for Northern areas.
A cold front will sleep through the area during the day Saturday, dropping temperatures from 50s and 60s in the early part of the day, to 30s and 40s by the evening hours. From here, it is expected that a low pressure system develops along the front once it reaches the coastline, which will then allow for winds to pick up from the North and Northwest. Combination of gusty winds and warm lakes, will result in our first widespread snow showers and Lake Effect snows.
Below is the latest NAM model valid Sunday Afternoon: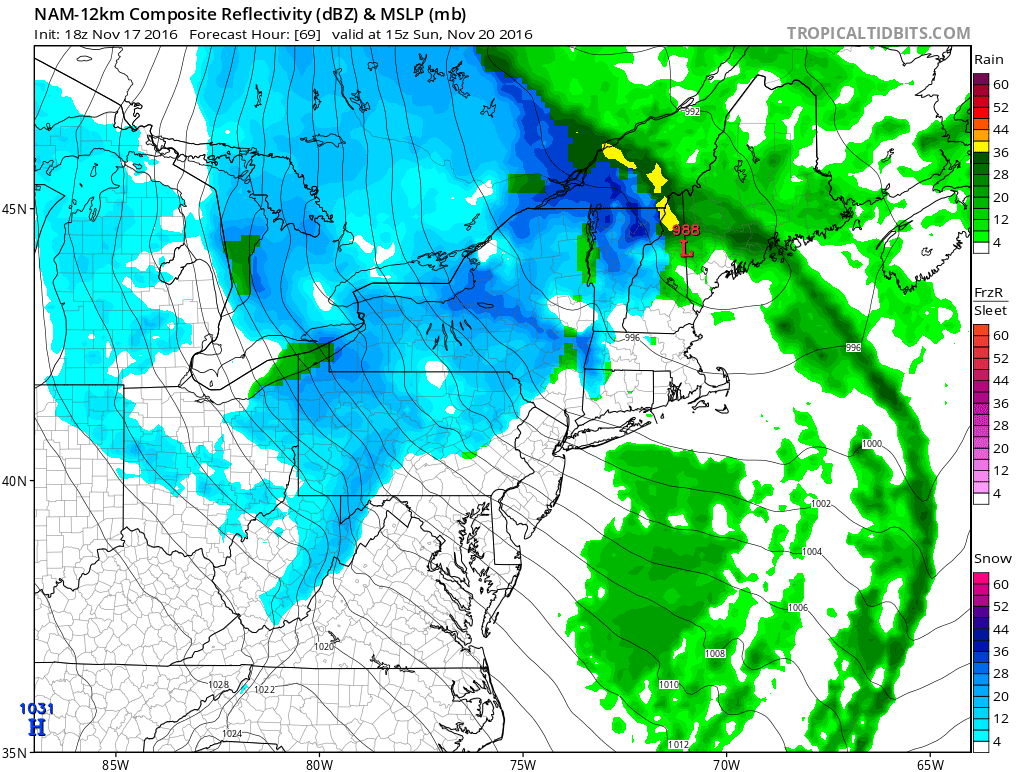 Timing: It will start in the late afternoon hours Saturday and will continue through Sunday and into Monday for Northern parts of PA.
Our first call is below: Don't forget to "like" us on Facebook for further updates>>>>PA Weather Action on Facebook!
Areas in the 4-7″+ range have the potential of receiving more if persistent heavy lake effect snow bands set up. Areas in the light blue can just expect some possible snow showers, with little to no accumulation.
Most areas will only receive accumulation on grassy surfaces with the exception of areas in the red and pink where if the snow is coming down hard enough, it will have no problem sticking to paved surfaces.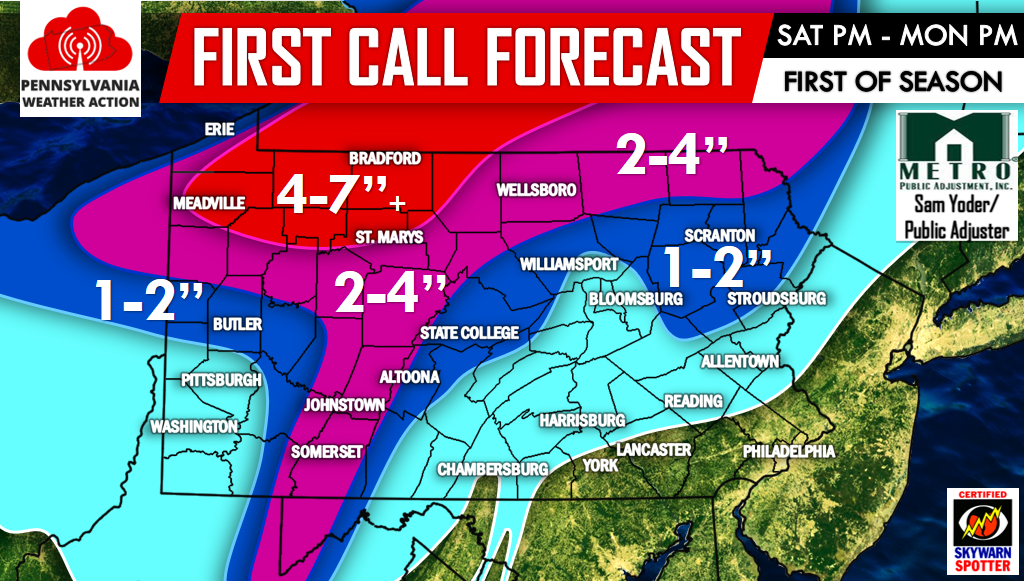 Don't forget to share the snowy news to your family and friends!
---
---
You might also like
---