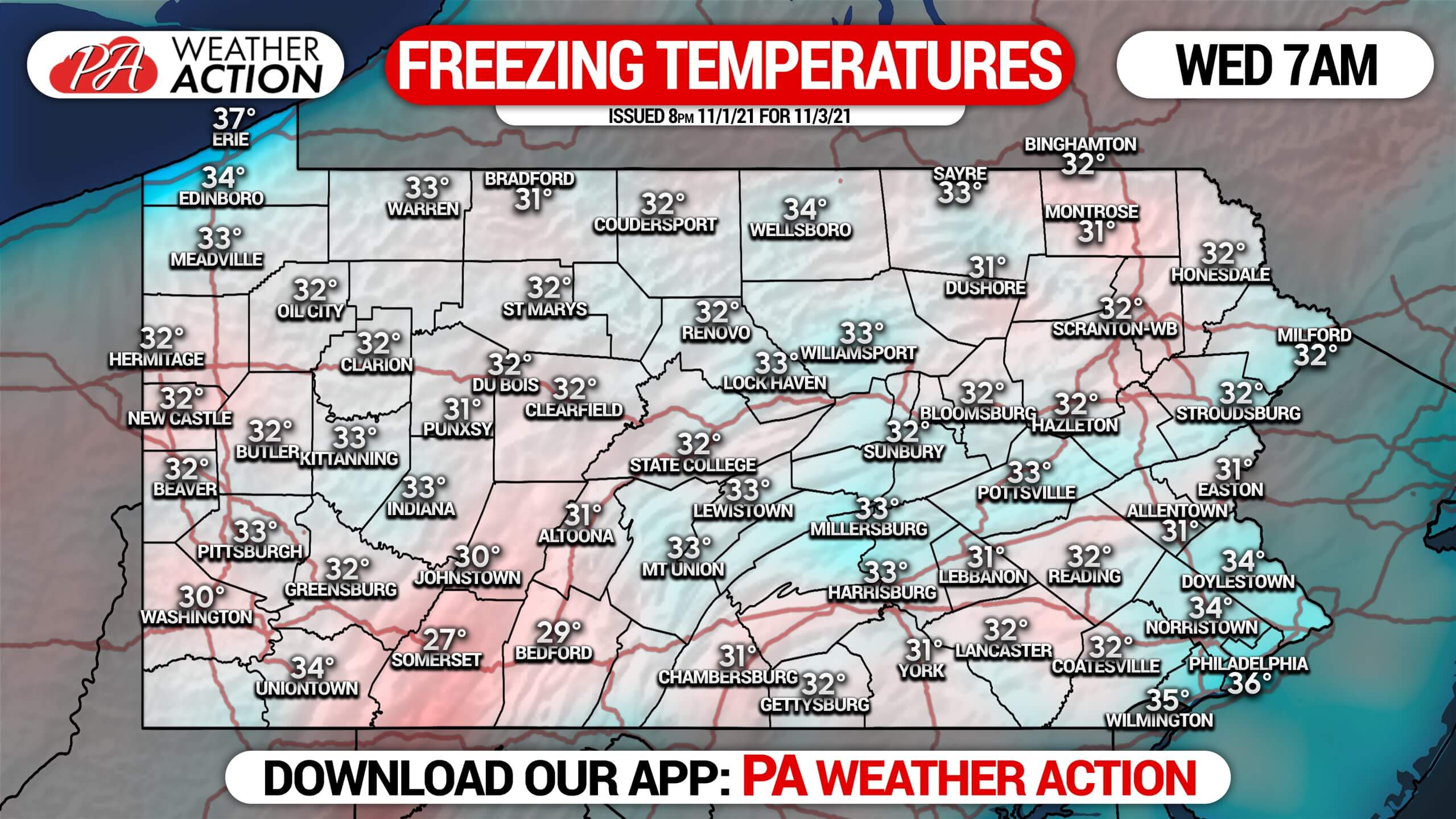 After an absurdly warm October, the pattern has flipped with the calendar. Well below average temperatures will be filtering into the region, bringing the first freeze to many areas of Pennsylvania. Some interior locations that will see a freeze are not under a Freeze Watch because their growing season is already over regardless. Freeze Watches have been issued in areas that still have an active growing season.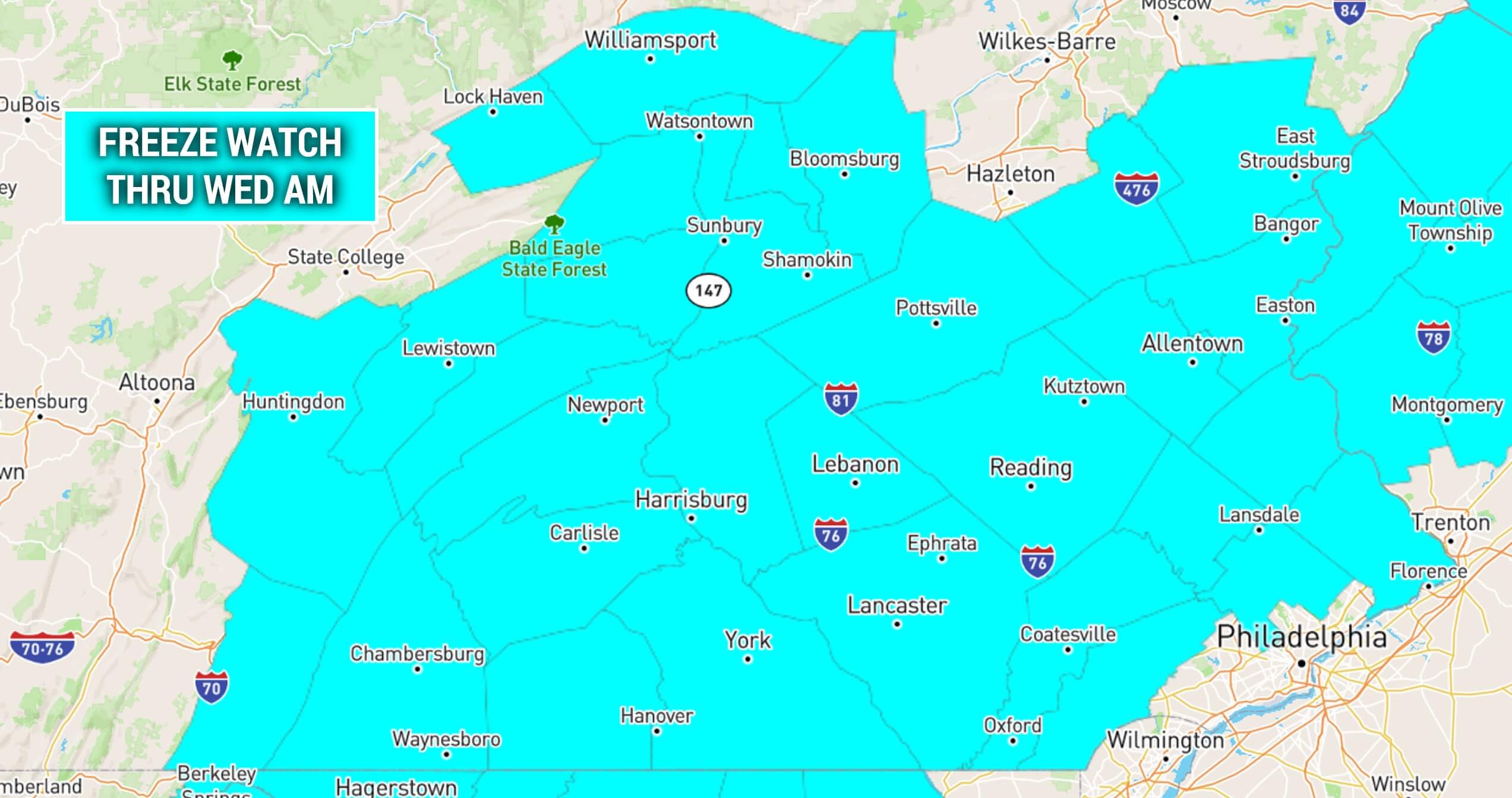 Wednesday, Thursday, Friday, Saturday, and Sunday AM will all feature temperatures near or below freezing. This is one of the latest endings to the growing season in recorded history. Last year, it was about four to six weeks earlier.
We expect a return to average or slightly above average temperatures in mid-November. Although, there are indications that we will return to slightly below average temperatures in late November.
WEDNESDAY MORNING LOW TEMPERATURES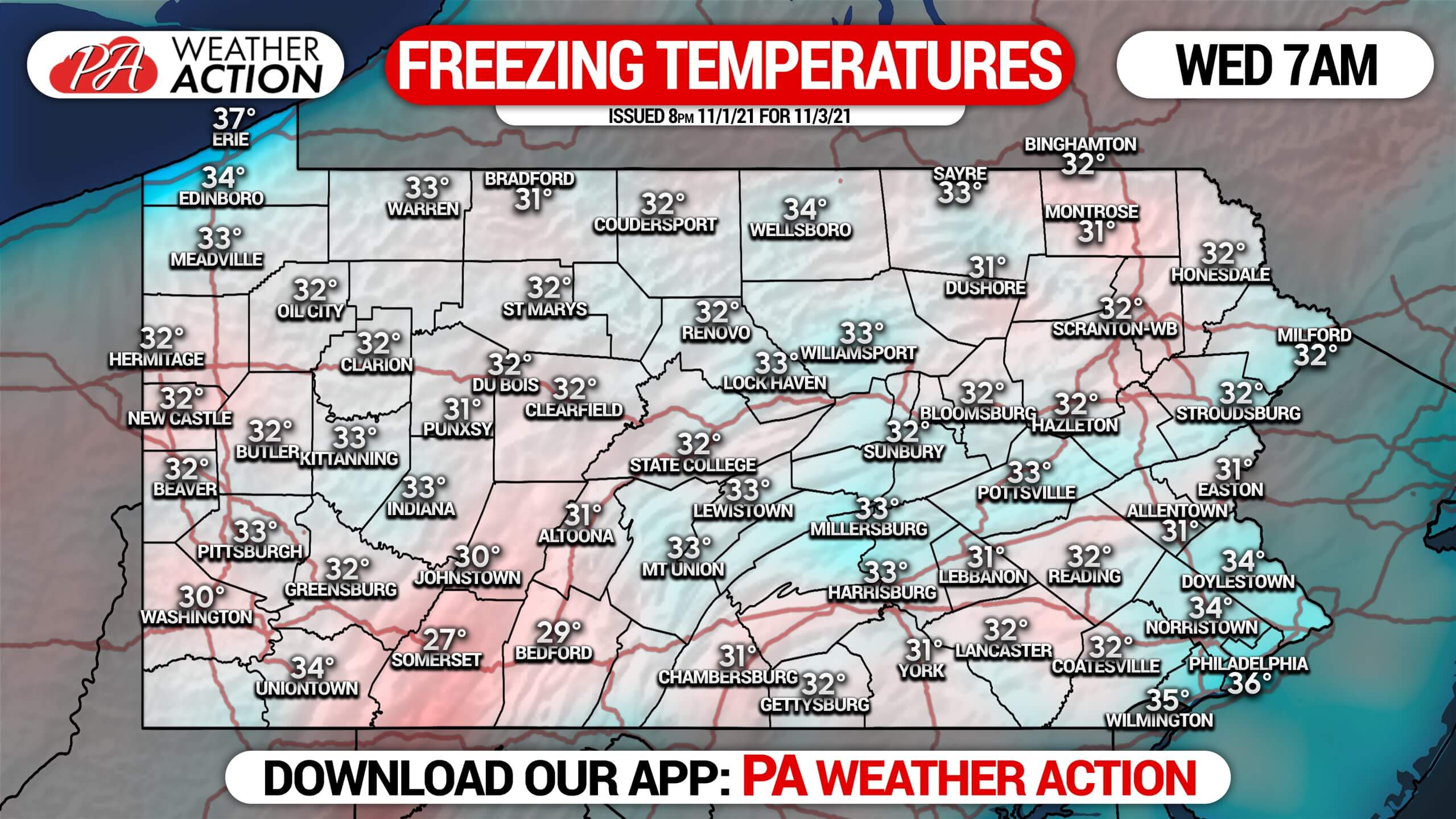 With a strong cold front coming in, Northwest PA will see their first lake-effect event of the season. It will be very minor, especially for NWPA-standards. But it will be first flakes nonetheless. Many of us in Pennsylvania don't mind snow here and there, but those in lake-effect snowbelts dread the first snow, as it's a sign of constant winter struggle to come. Below is future radar for this lake-effect event. Note that locations by the shore of Lake Erie will be warmer than inland areas, and will see mostly rain.
TUESDAY-WEDNESDAY SNOWFALL FORECAST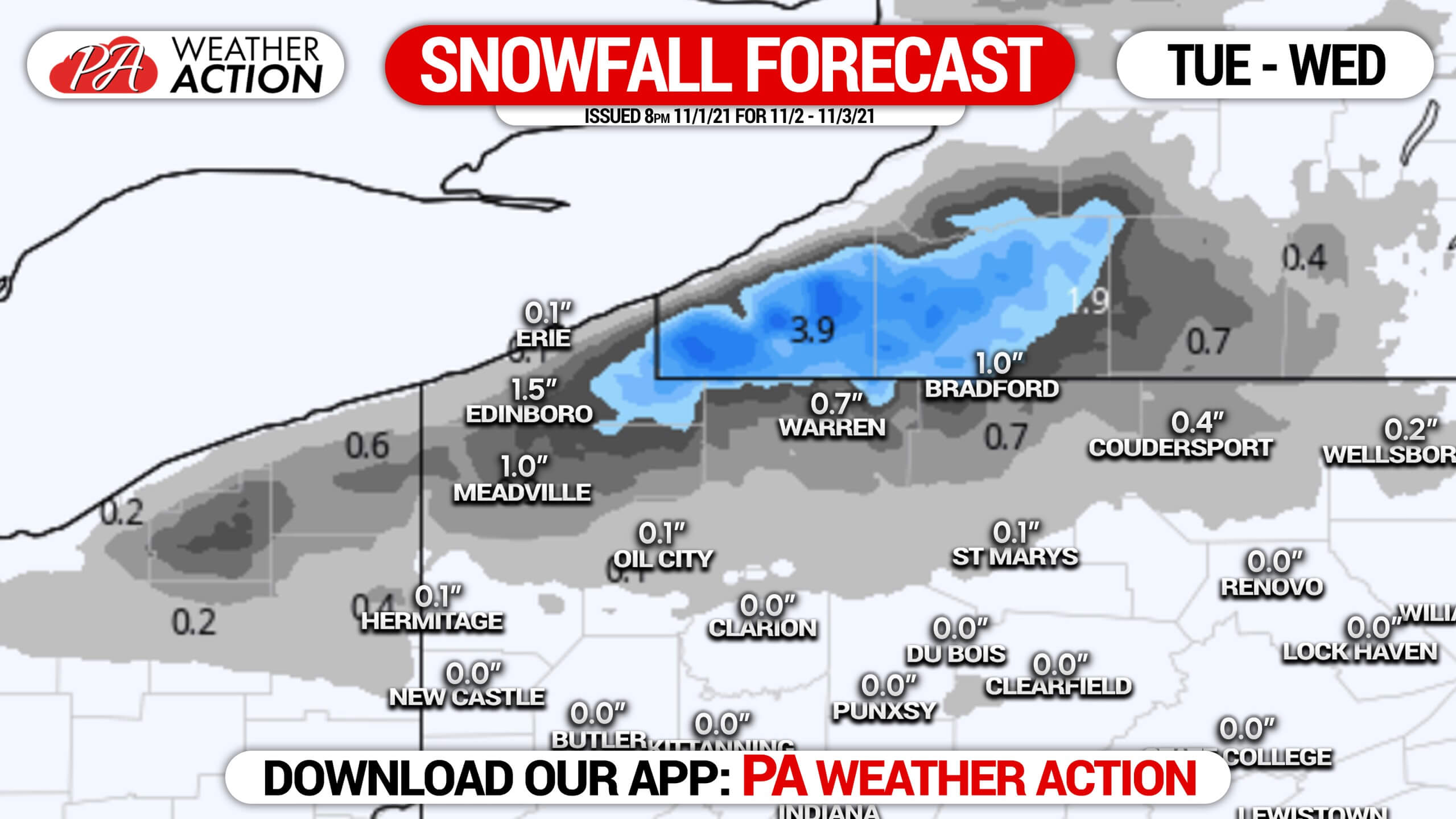 A couple inches of snow are likely in the hills of interior Erie County as well as northern Crawford County. Northern Warren and McKean Counties are also forecast to pick up close to an inch. Outside of those areas, some first flakes are possible early Wednesday morning.
Don't forget our winter outlook is coming November 10th!
Be sure to share this forecast and family and friends who may be interested.
---
---