After a week of hot weather with temperatures in the 80s, suddenly we are looking at first frosts and freezes tonight. The National Weather Service has issued Frost Advisories for many areas north of I-80 with Freeze Warnings in the high mountains of Northcentral PA.
Temperatures are expected to dip into the low to mid 30s tonight, potentially ending the growing season in some areas. It is a good idea to protect sensitive vegetation that may be damaged. Here are the forecast lows for tonight.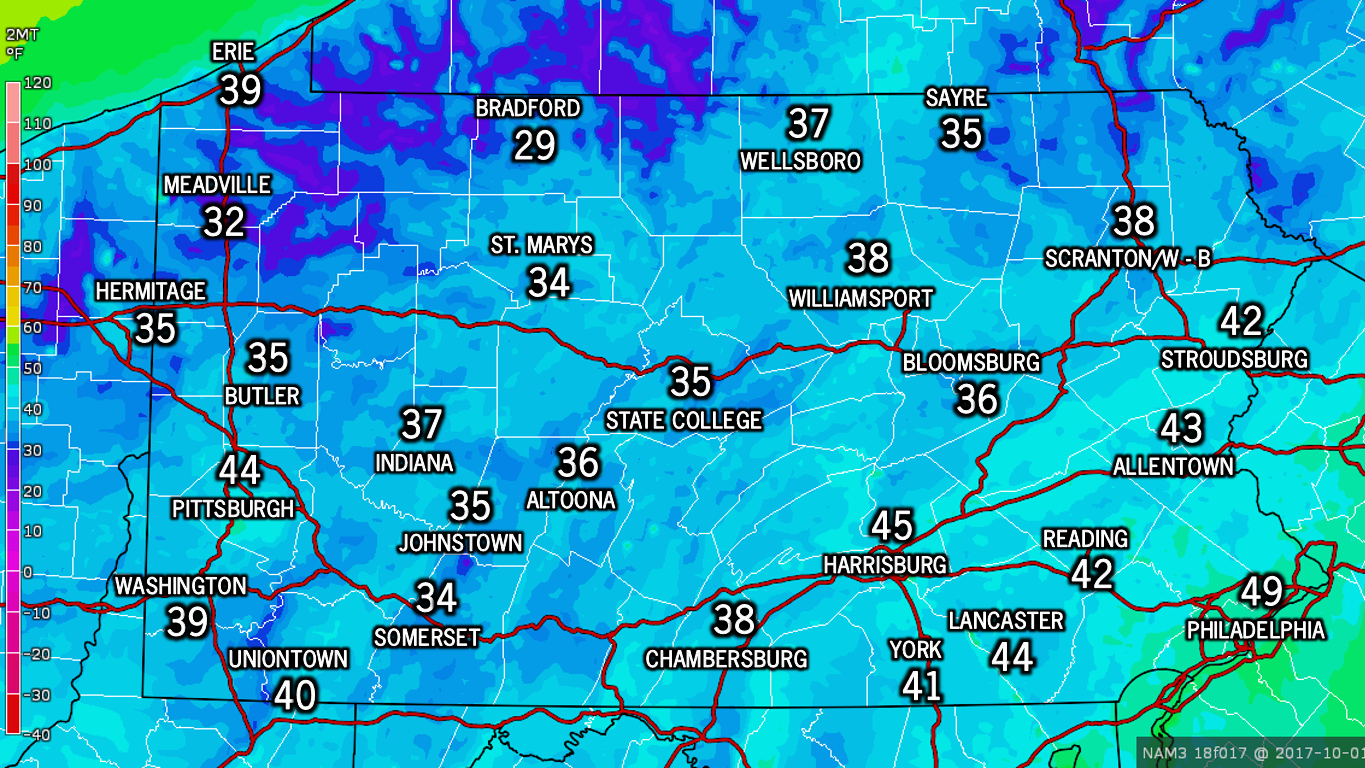 Deep valleys will likely be the coldest. Some locations in the Susquehanna and Cumberland Valley may see frost as well. Here are the latest National Weather Service Alerts.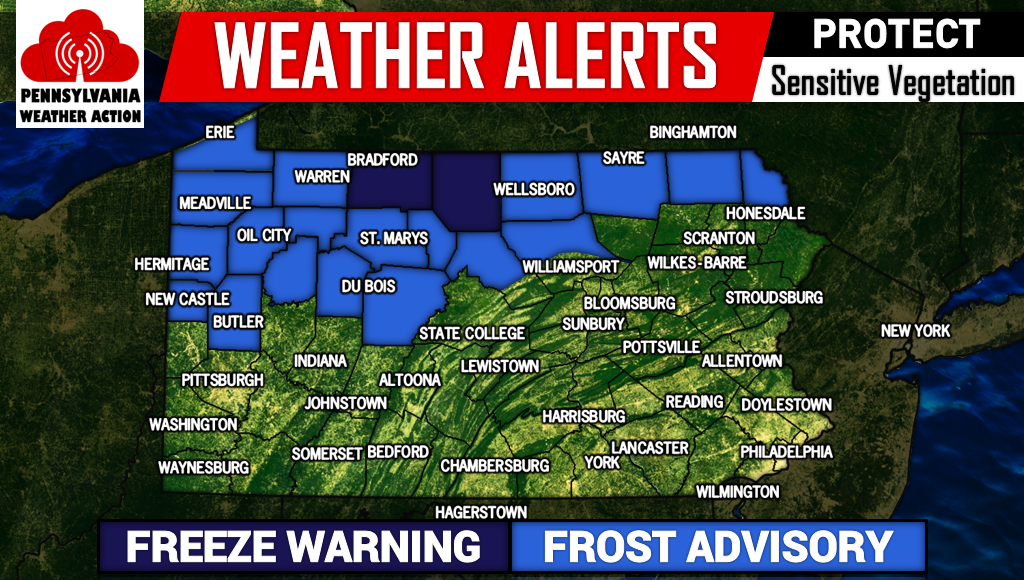 This is coming right on time for areas in the Northern Mountains and slightly ahead of schedule in the Western PA Plateau. So what comes after this? Snow is on the way sooner than you think. Nearly all of Northern PA and the Laurel Highlands typically sees first flakes in October. All other areas with the exception of Philadelphia see first flakes on average in November.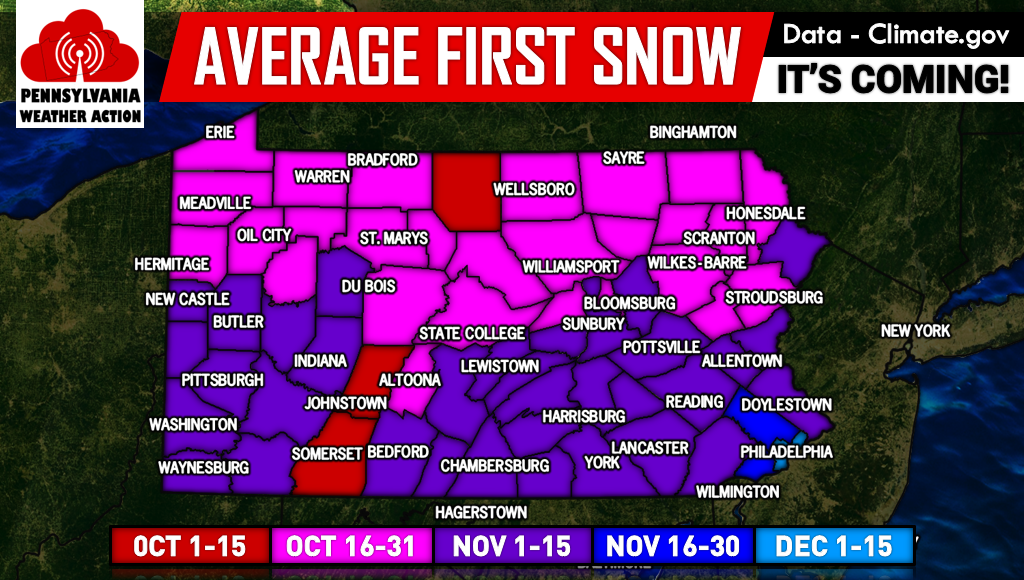 Although October is now looking on the warm side, we will still get periods like this with colder temperatures. To check your county's alerts now and in the coming months as wintry weather begins, download our app by clicking here.
Be sure to share this chilly update using the icons below!