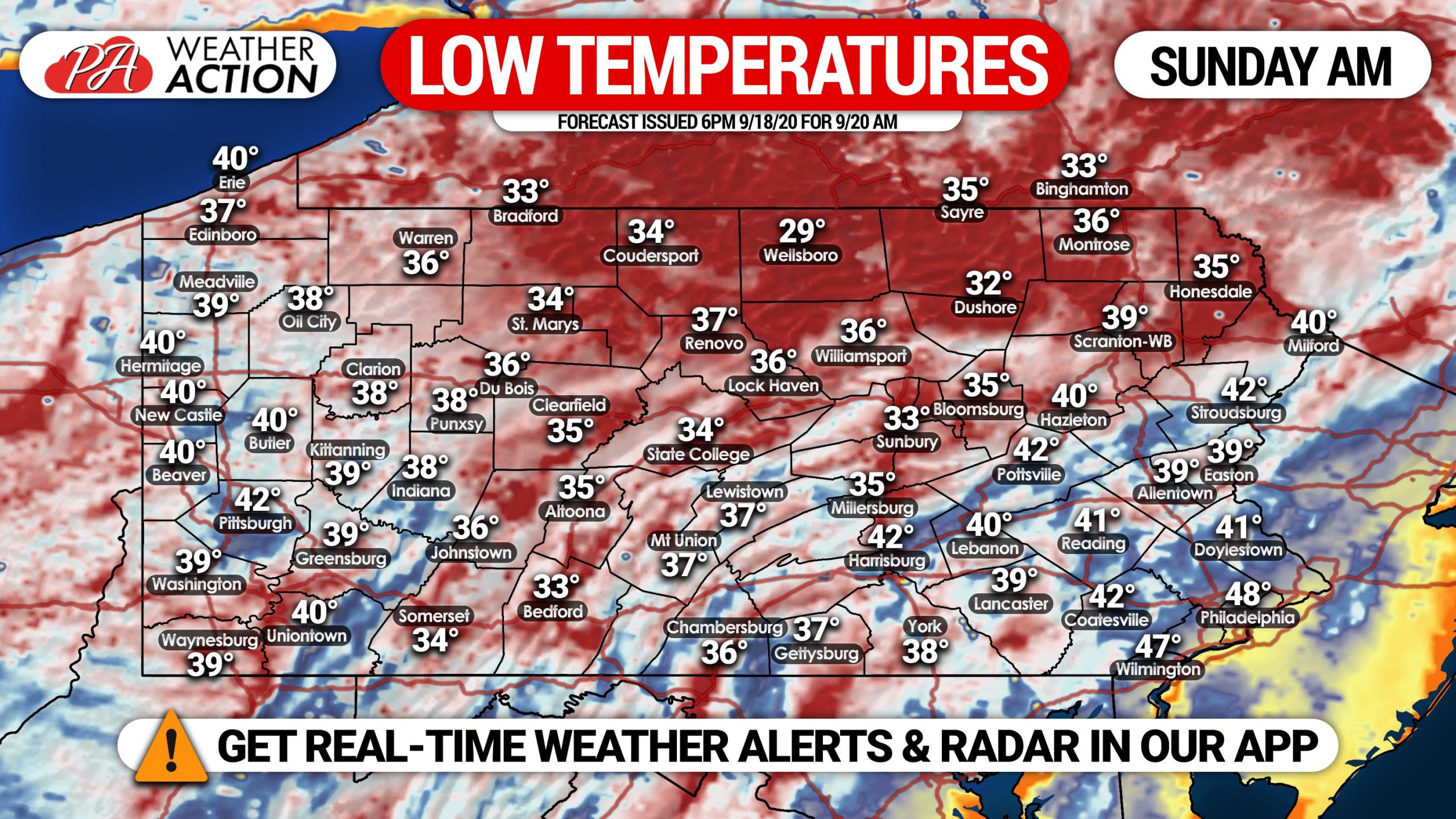 Temperatures are cooling down earlier than normal this year. In fact, we are about two to three weeks ahead of schedule with this first freeze. In this article we will cover Saturday and Sunday morning lows, and will have an article out Sunday covering Monday and Tuesday morning forecast lows. Monday morning is expected to be the coldest morning of the bunch, so stay tuned for that update.
Frost Advisories and Freeze Warnings have been posted across much of northern PA for Saturday morning, however we could see these advisories drop farther south for Sunday or Monday morning. Here are those alerts for Saturday AM.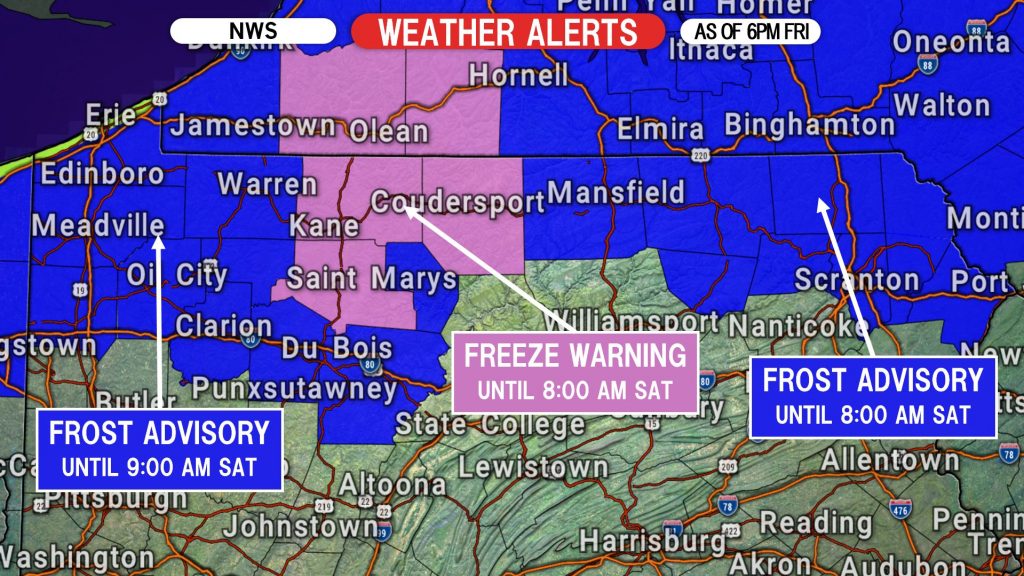 As stated by the NWS, "Frost and freeze conditions will kill crops, other sensitive vegetation and possibly damage unprotected outdoor plumbing."
Below are the low temperatures forecasts for Saturday and Sunday morning.
SATURDAY MORNING LOW TEMPERATURES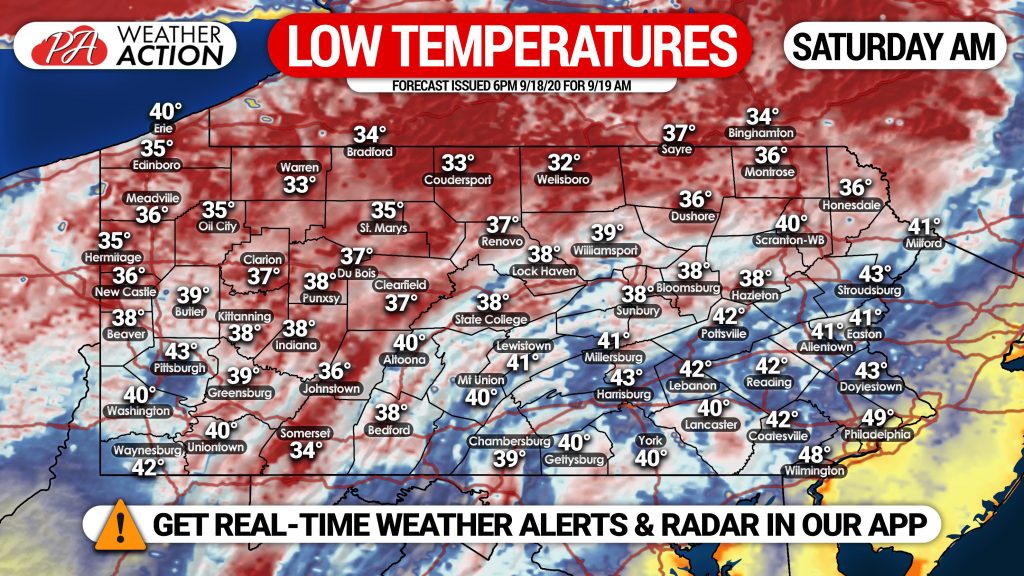 Anywhere in the dark red may see a frost or freeze. In the ridge and valley section of Pennsylvania, valleys will always drop 3-6+ degrees colder than surrounding ridges. So if you are low in a valley in that section, you may drop even lower than these numbers.
SUNDAY MORNING LOW TEMPERATURES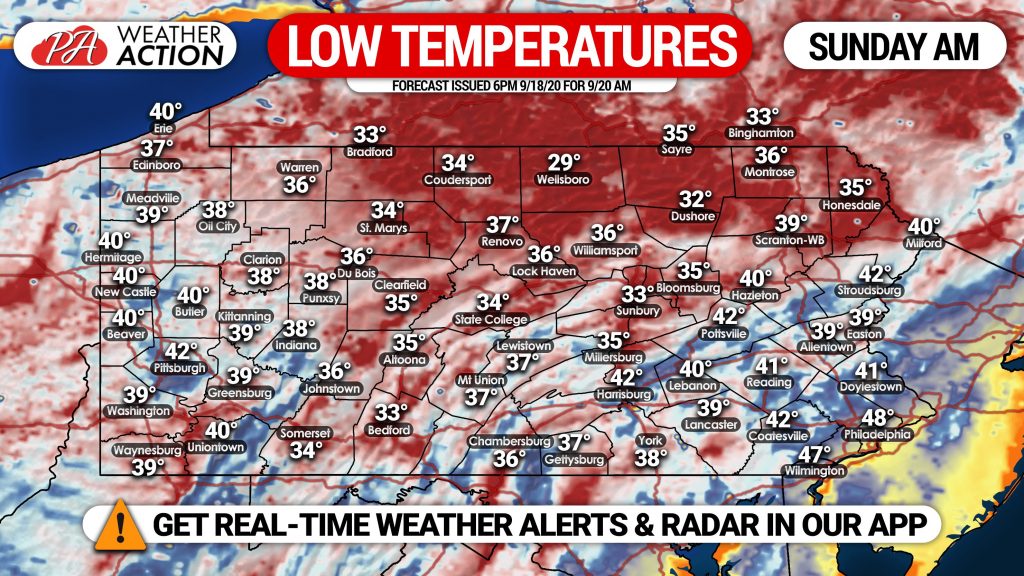 Sunday morning will be slightly colder than Saturday morning in the eastern two-thirds of the state, and warmer in western PA. Anywhere in the dark red may see a frost or freeze.
Cover or bring in any sensitive vegetation you can if in a location expected to see a frost of freeze.
Be sure to share this forecast with family and friends who may find it useful using the blue button below!
---
---