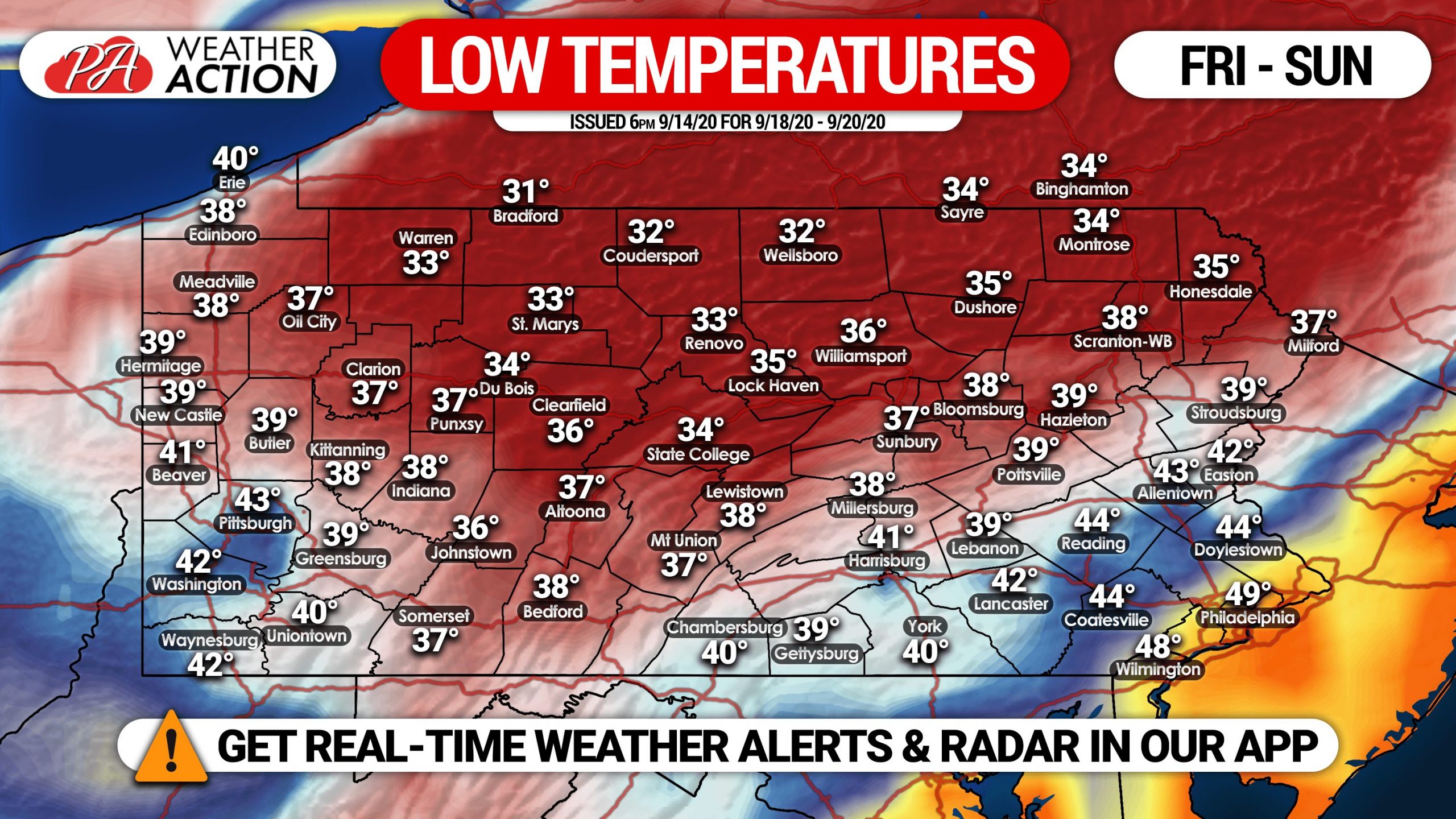 After a record-hot summer, we deserve a nice early fall chill, right? A trough digging into the northeast US will provide just that this weekend. Temperatures will plunge 10 to 20 degrees below average Friday to Sunday. High temperatures will only reach the 50s and 60s, with lows dipping into the 30s and low 40s.
Temperatures are anticipated to stay below normal for most of the remaining days of September, and mainly dry conditions are forecast. Those two together could very well result in one of the best fall foliage displays in many years is possible this fall!
WEEKEND LOW TEMPERATURE FORECAST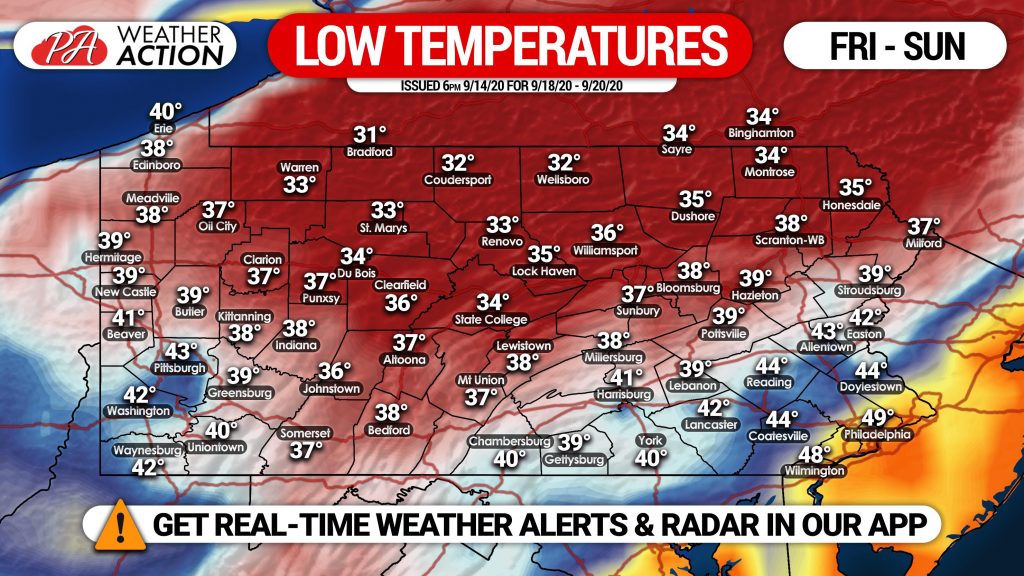 Areas in dark red are at risk of seeing a frost, which may damage crops as well as sensitive outdoor vegetation. Sheltered valleys in the northern PA mountains may dip to near 32°, which could result in a killing freeze and the end of the growing season for those locations. Watch for any Frost Advisories or Freeze Warnings issued for your county.
Don't forget to share this forecast with family and friends who may be interested using the blue button below!
Track your location's weather forecast and more with our iOS & Android App! Get it here >>> Weather Action App
---
---