This is probably one of the last things you would have expected to see right now about a week ago. We had widespread 80s less than 7 days ago, and now we're talking SNOW, because why not? The first snow of the season is expected to fall in parts of the state midweek, thanks to lake effect. While we aren't talking about much, the first snow of the year is always exciting for most people.
Lake effect rain will switch over to snow Wednesday Evening, first in areas above 1500′ elevation in Northwest PA early evening, then in areas near i-80 and closer to Lake Erie. Snow will be on-and-off throughout Wednesday Night, but most frequent in Erie, Crawford, Warren, McKean, and Forest County. These are the areas that have the best shot at snow accumulation.
Below is the Hi-Res NAM model for 8:00 PM Wednesday Evening: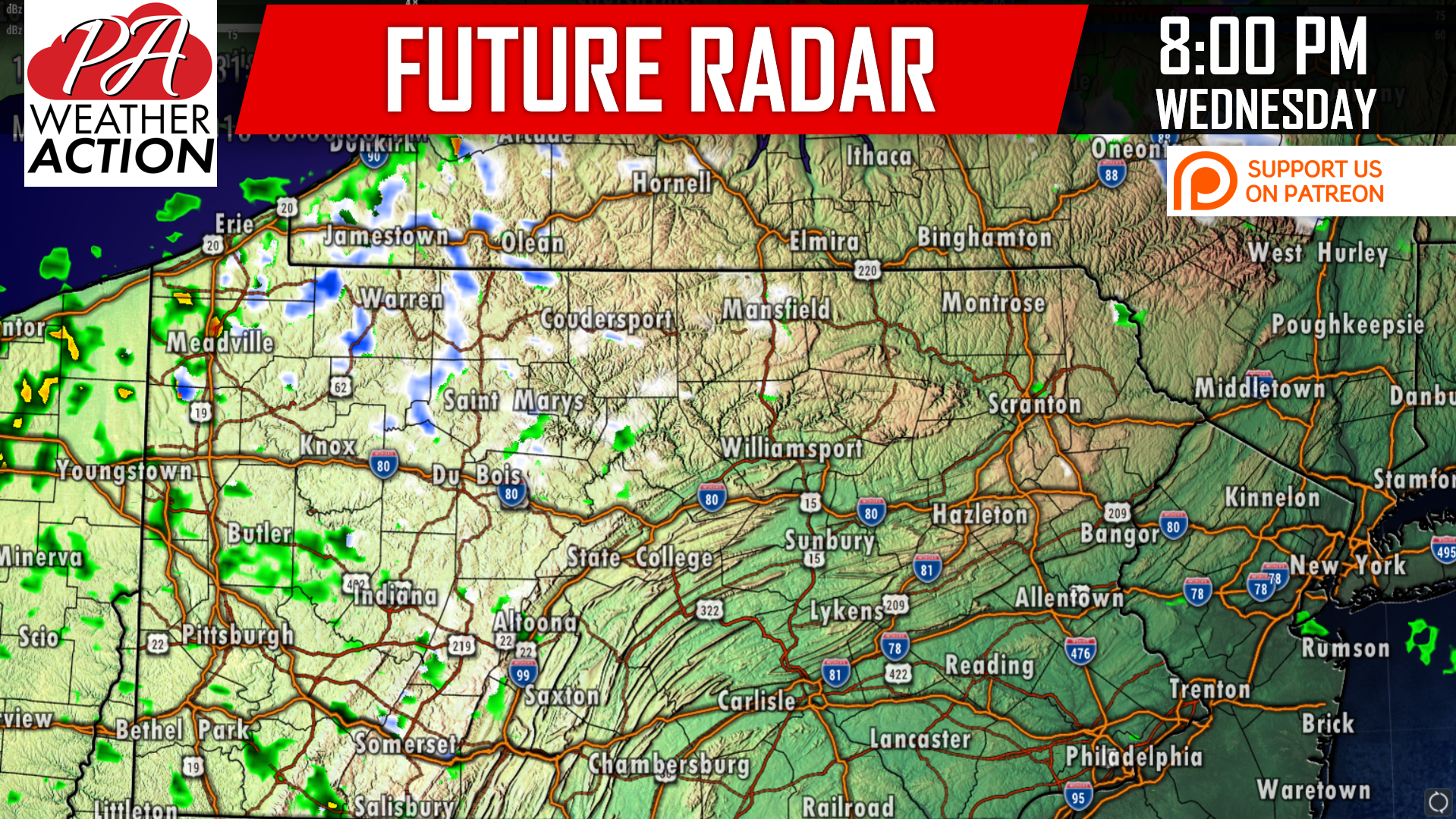 Visibility in the heaviest of snow bands will be reduced to as low as a half mile. Here is the future radar for 2 AM Thursday: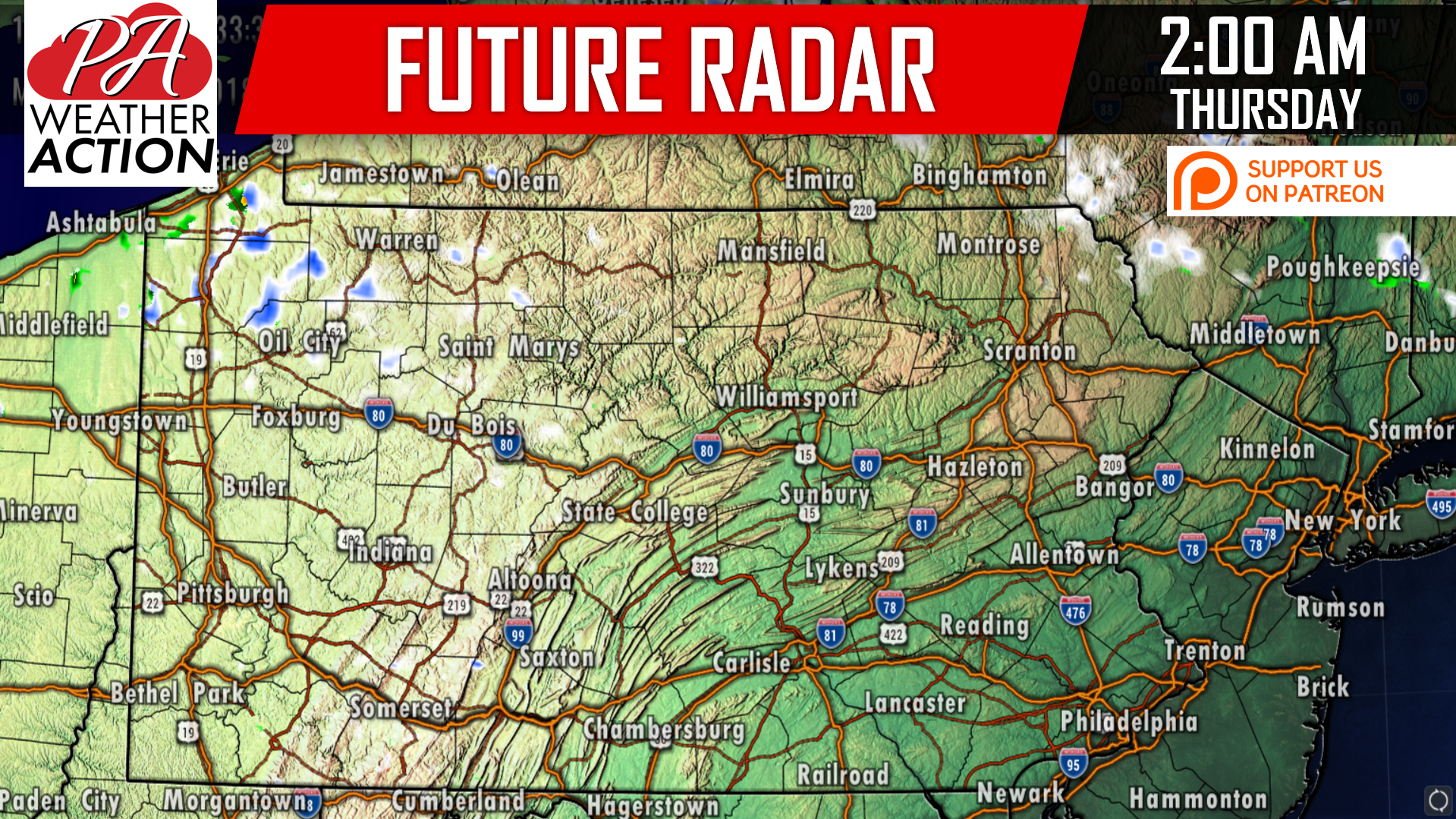 SNOWFALL FORECAST MAP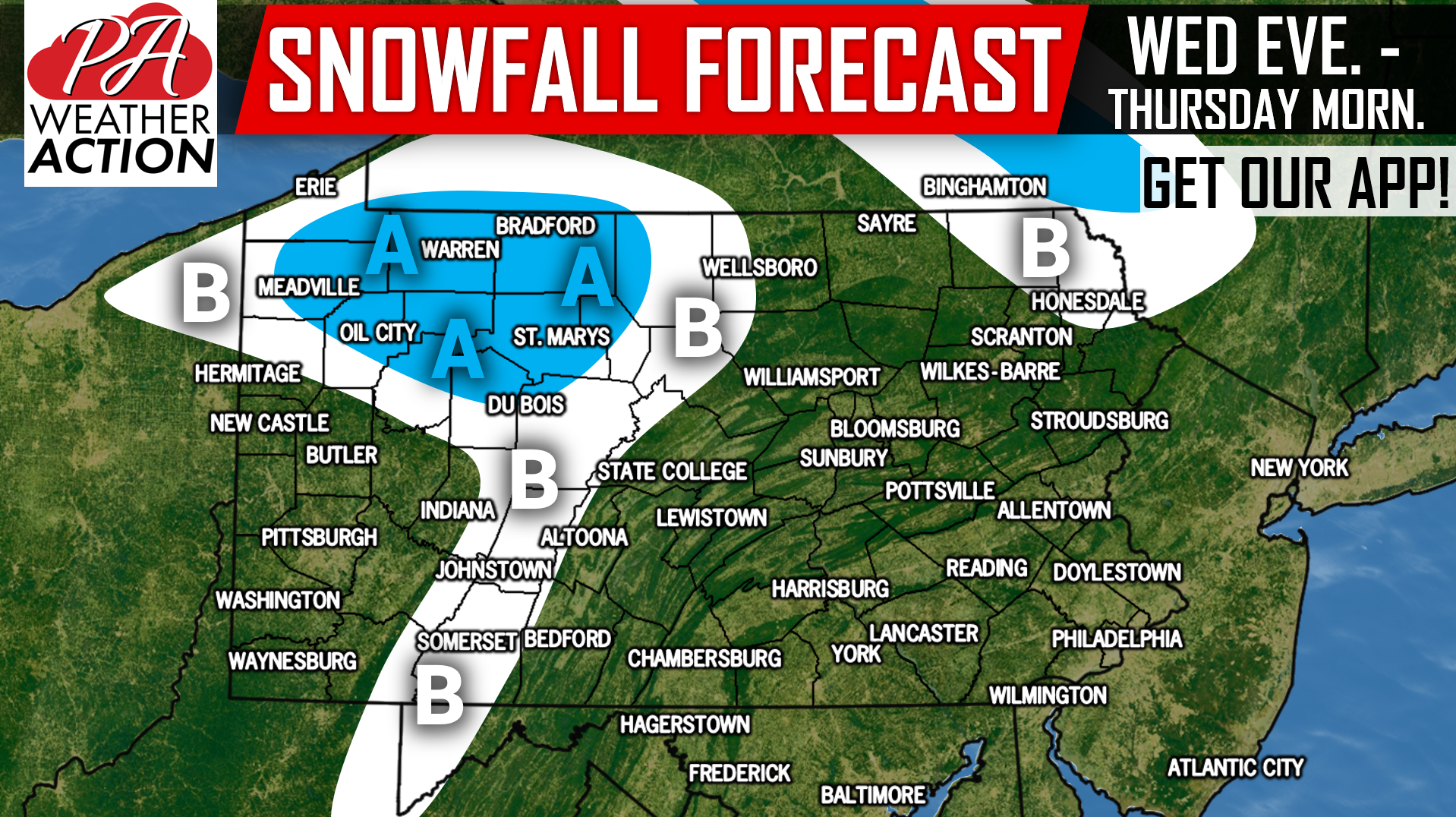 Area A: Expect low visibility in heavy snow bands, mainly after 7 PM Wednesday. Snowfall accumulation of up to one inch is expected on grassy surfaces, with highest amounts on ridge-tops.
Area B: This will be more of the "woah, it's snowing area," and not so much in the way of any real accumulation other than a dusting in locations near Area A.
Our Preliminary 2018-2019 Winter Outlook will be released this evening (10/16), be sure to check back with us on facebook to view it >>> Our Facebook Page!
Download our newly-upgraded app for your latest hourly and daily forecast, radar, alerts, and articles >>> Tap Here to Download PA Weather!
Don't forget to share this snowfall forecast using the blue button below! You don't want your friends to miss out on seeing the first snow of the season!