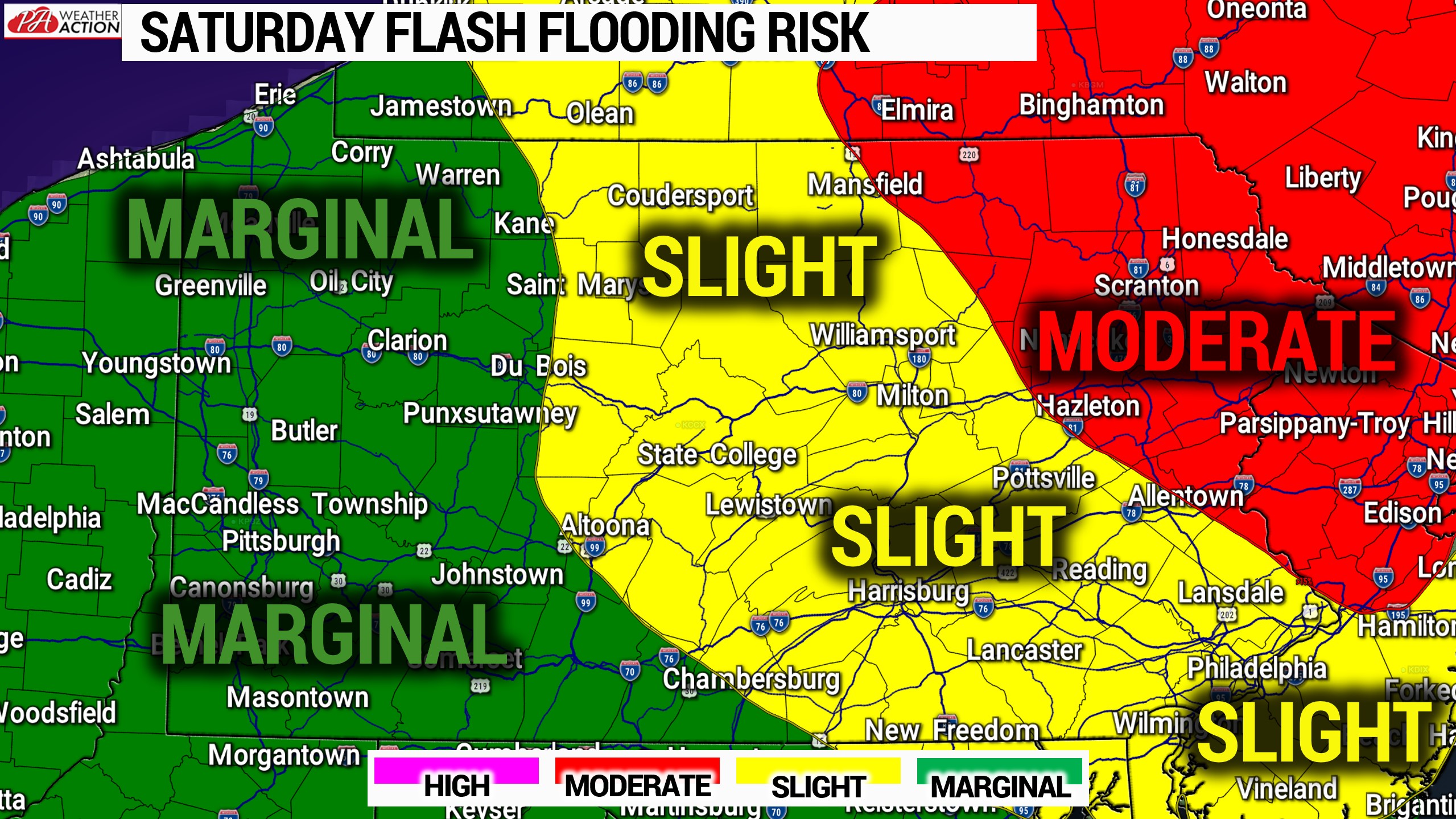 July has gotten off to an incredible start in parts of Pennsylvania rainfall-wise, with northeast Philadelphia suburbs already over a foot of rain in two weeks. Many other areas have seen 3-7″ of rain. Nearly the entire state is well above average so far this July with the exception of south of Route 30. Check out how much rain has fallen so far this month and the percent of normal rainfall that has fallen below!
JULY 2021 MONTH TO DATE OBSERVED PRECIPITATION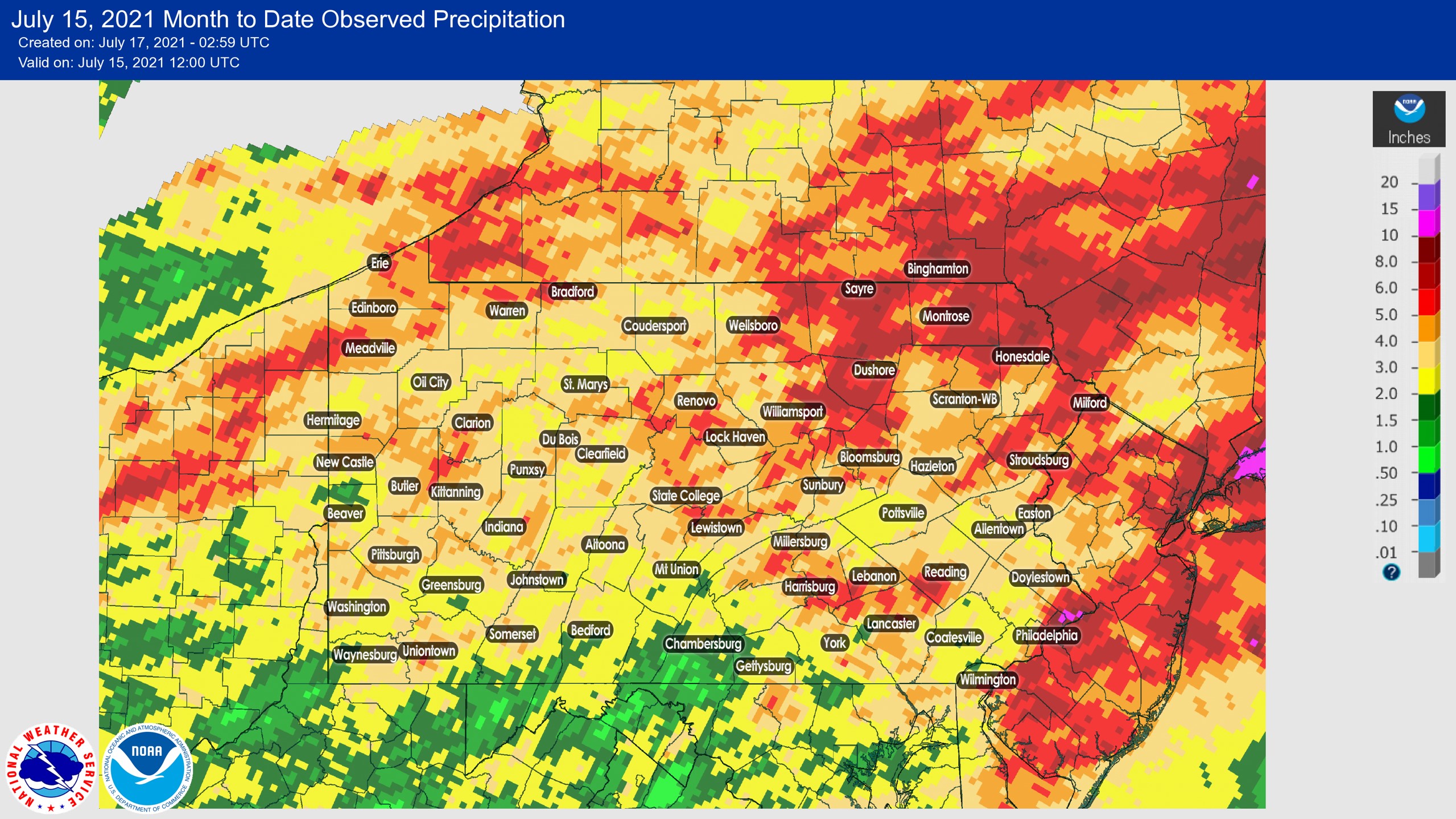 JULY 2021 MONTH TO DATE PERCENT OF NORMAL PRECIPITATION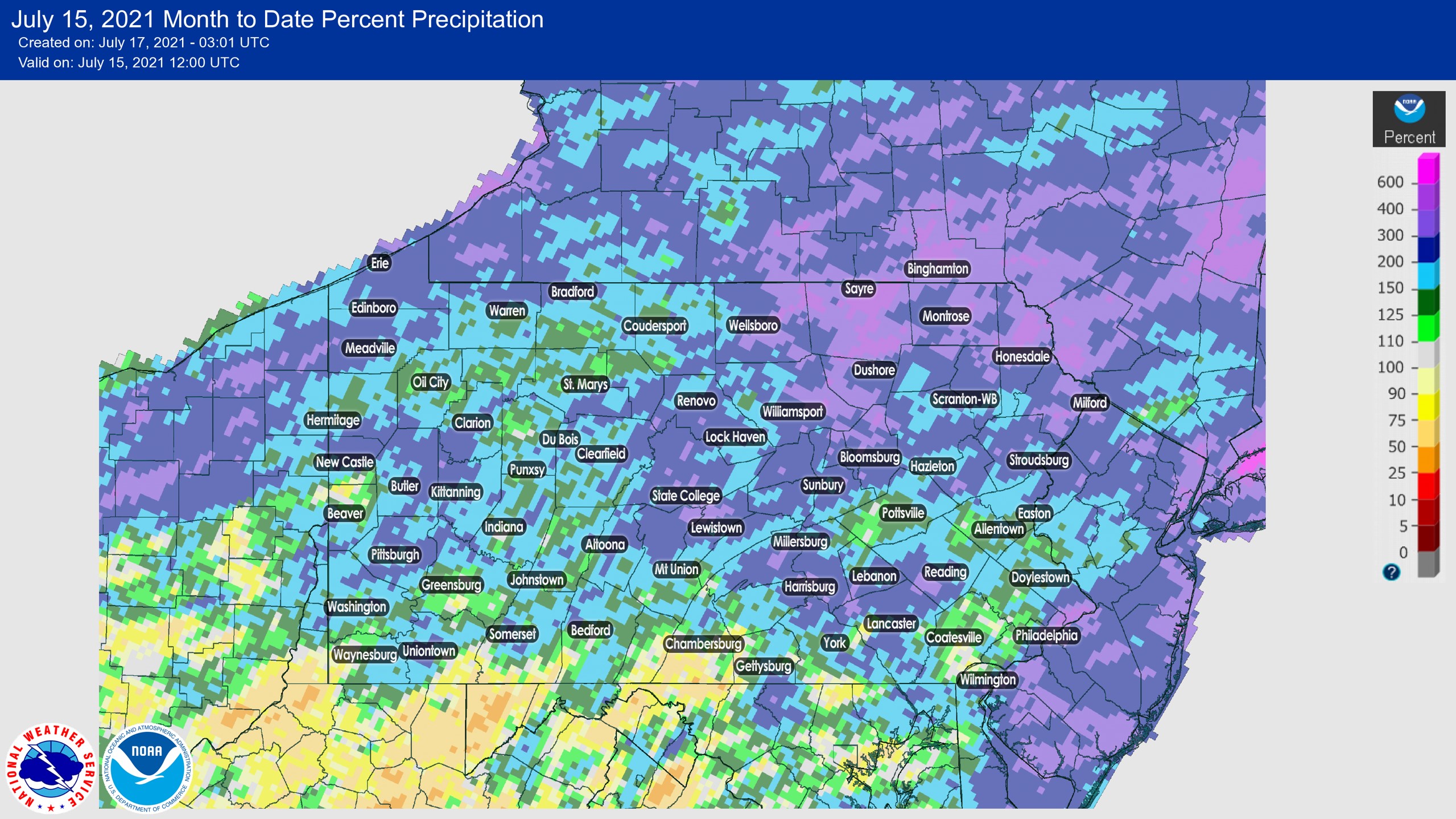 Flash Flood Watches have been issued across a big portion of the state ahead of what is forecast to be 1-3″ of additional rain, locally up to 5″ in areas that receive multiple slow-moving thunderstorms.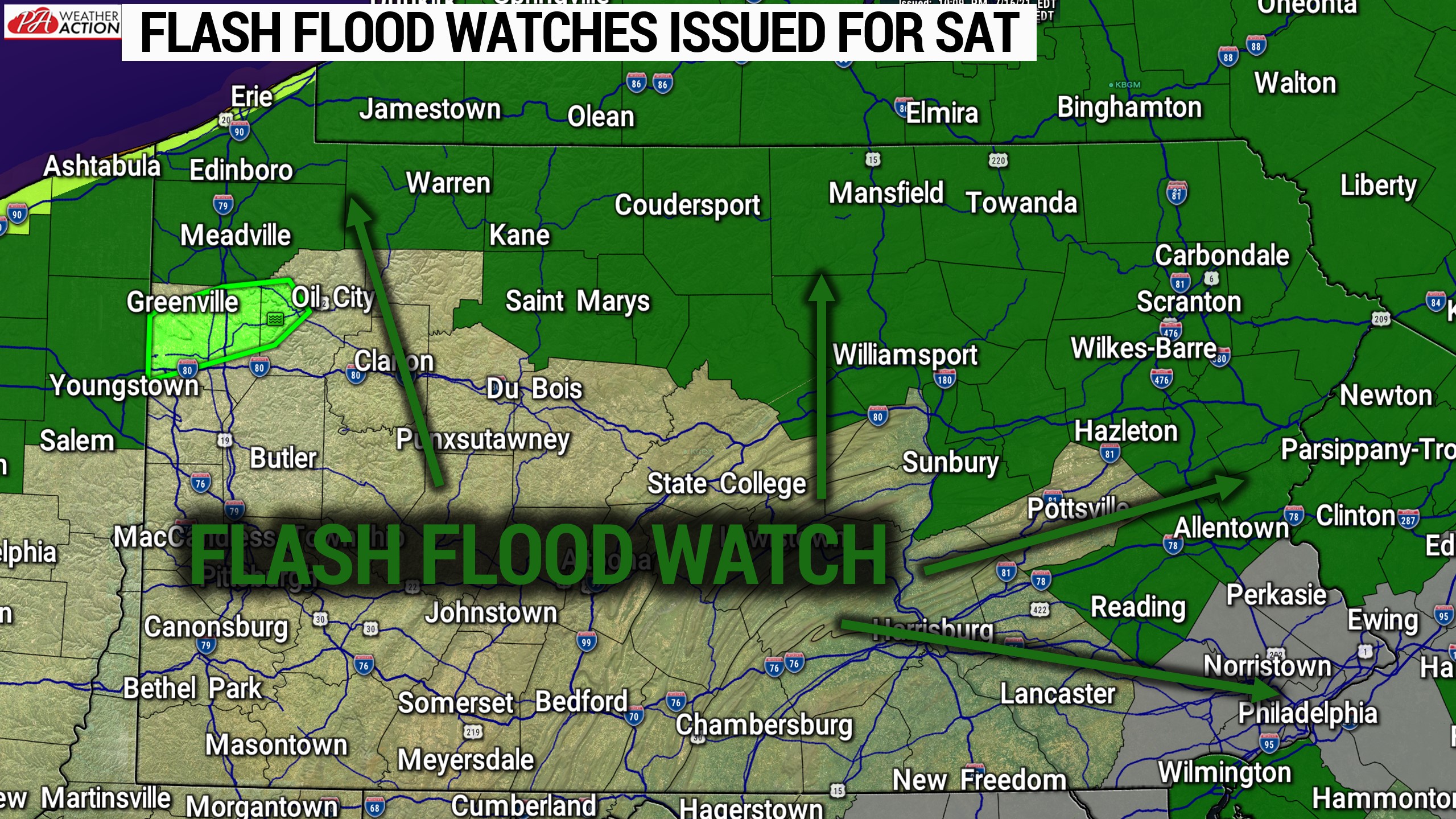 The Weather Prediction Center has also placed Northeast PA in a moderate risk for flash flooding on Saturday, with the rest of the eastern half of the state in a slight risk.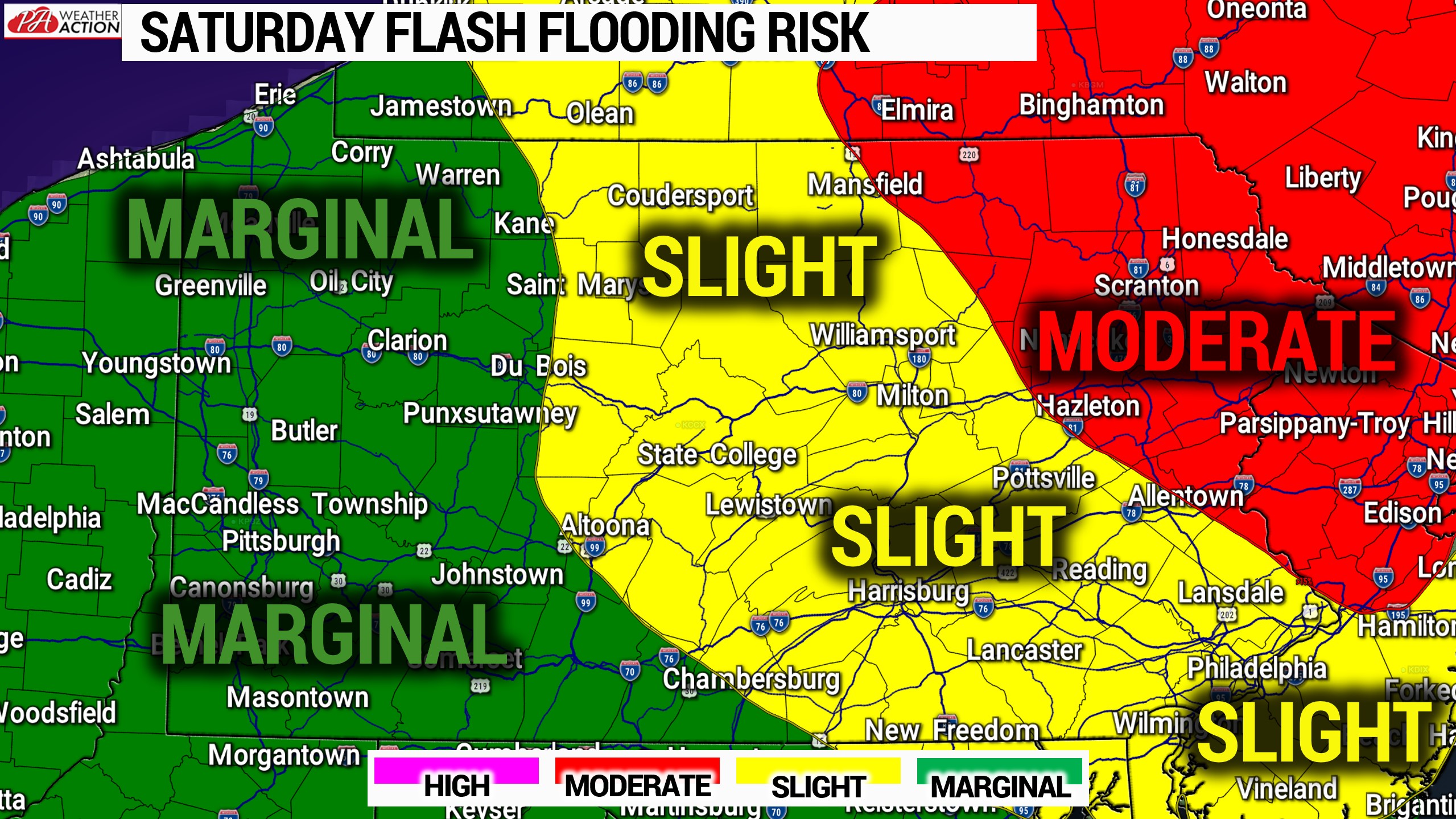 Here is a look at the latest model average rainfall forecast for Saturday. It's very important to note that slow-moving and training thunderstorms are a mesoscale weather phenomenon and are very difficult to model precisely. Also, just before you are in a marginal flash flood risk above does not mean you will see less rain than the slight or moderate areas, it just means that the amount of rain you are expected to get does not equal or exceed the amount of rain needed to cause flash flooding in your area, which is greatly based on recent rainfall.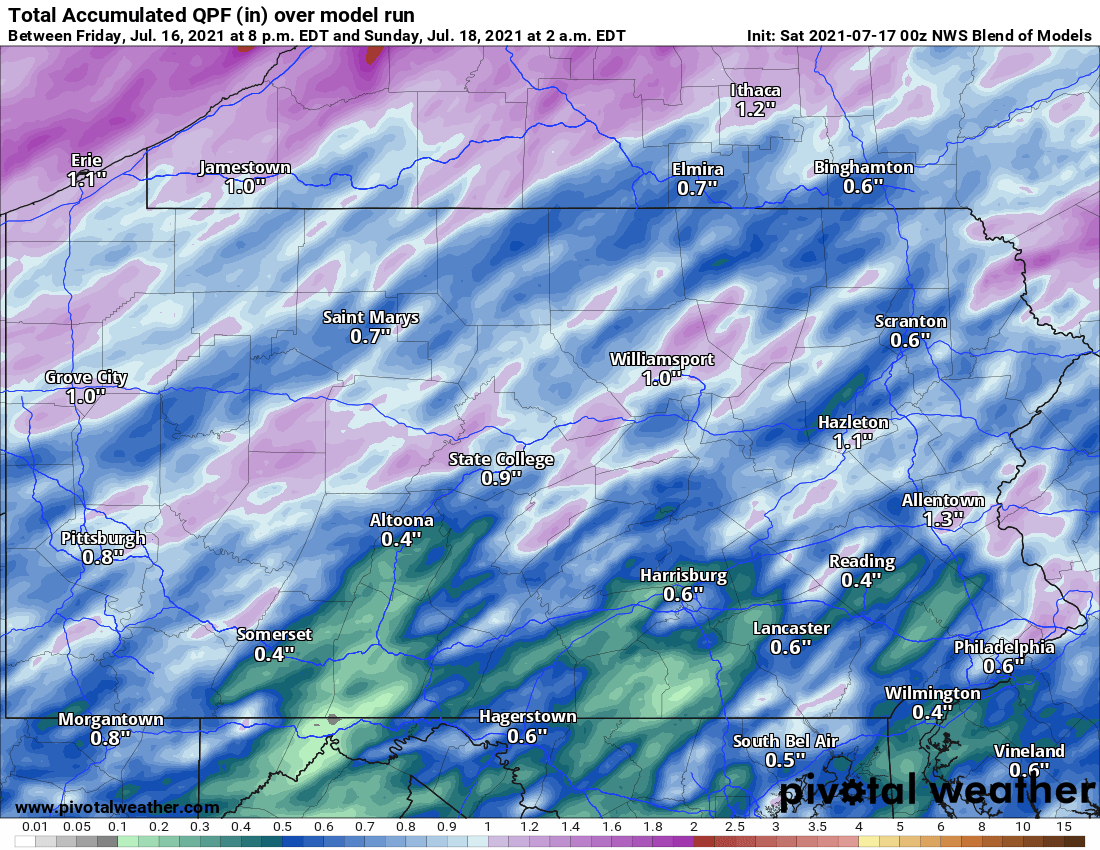 Fortunately, next week will be much drier and the following week is currently forecast to be slightly drier than normal as well. We are confident the second half of July will be a much-needed break from the wet weather!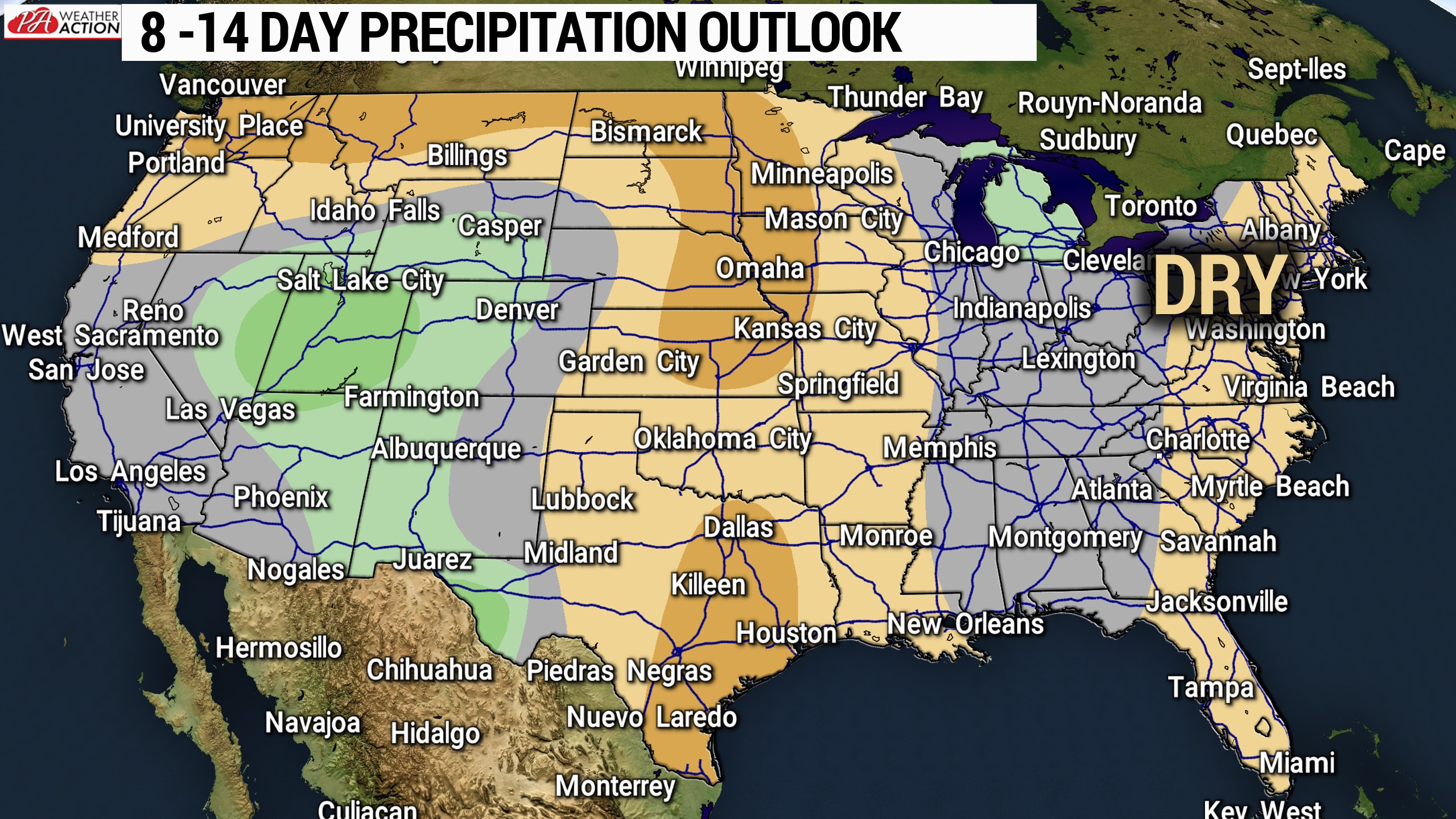 Don't forget to pass this article along to family and friends who may be interested!
---
---