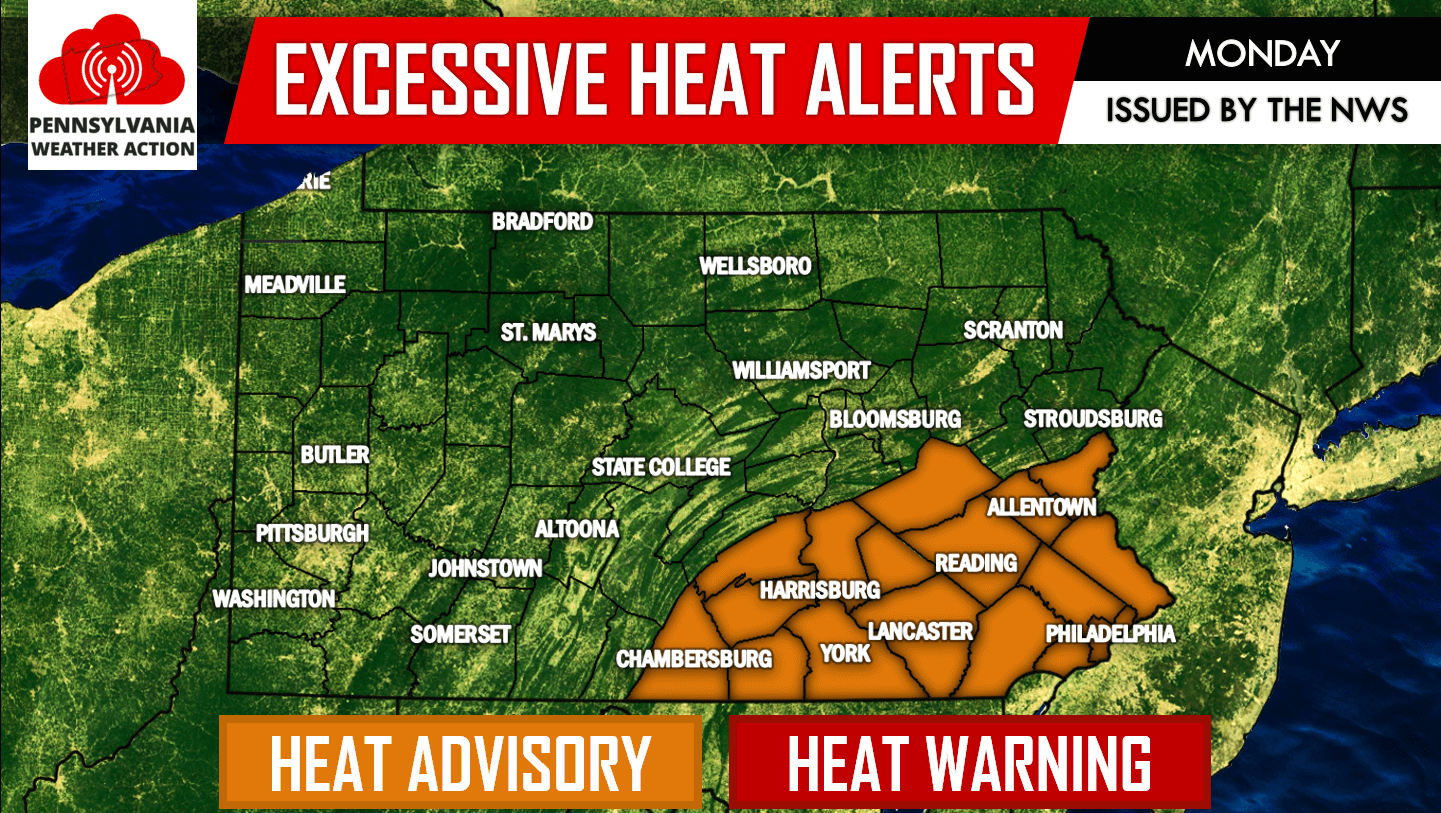 The National Weather Service has issued Heat Advisories for South-Central and Southeastern Pennsylvania tomorrow. Temperatures tomorrow are expected to sore into the lower 90s with real feel temperatures surpassing 100 degrees. Below is a look at the Hi-Res NAM model projected high temperatures: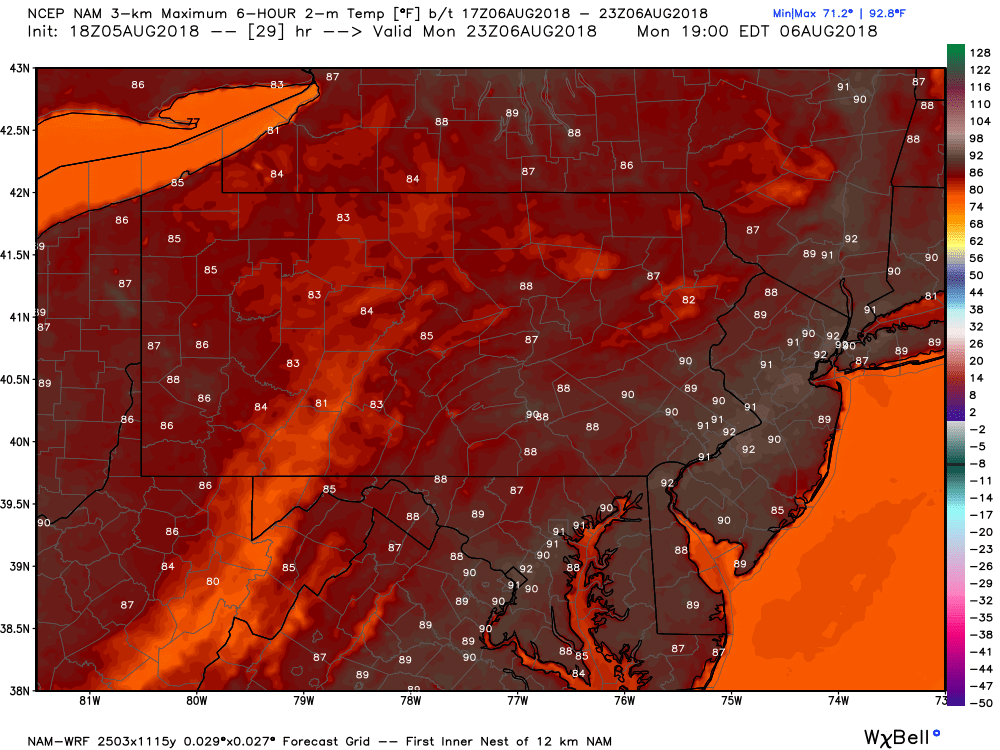 Below is a look at the counties that were placed under Heat Advisories for tomorrow. Anywhere in these areas highlighted can expect real feel temperatures to exceed 100 degrees at times. It is vital to stay hydrated as much as possible if you live in these areas. Do not leave your pets outside and check on your elderly neighbors and family members.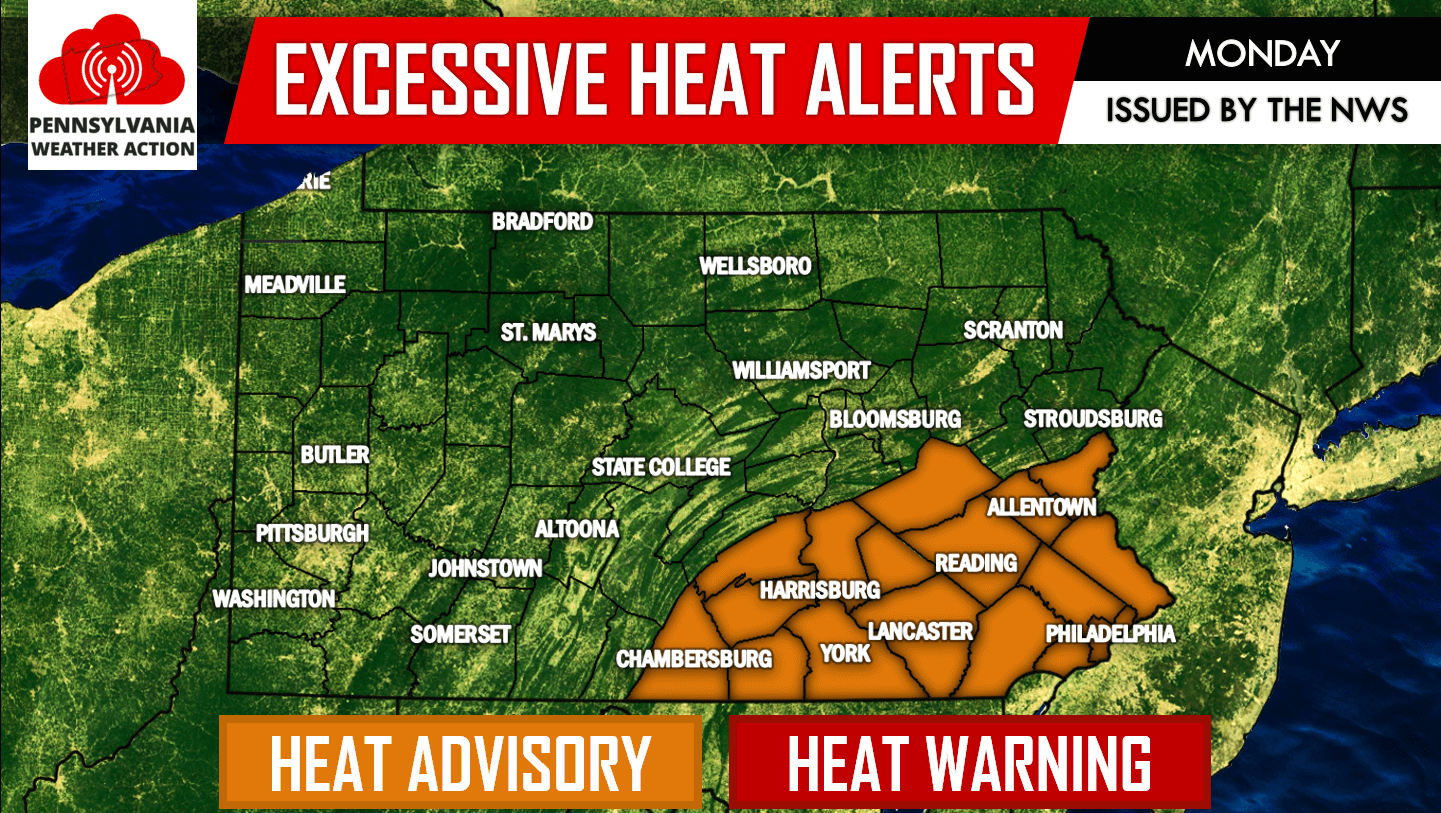 If you appreciate our efforts and would like to make a small donation along with some extra perks, click here>>>Support PA Weather Action on Patreon!
For the latest information, stay tuned to our Facebook page by clicking here>>>Pennsylvania Weather Action's Facebook page
---
---