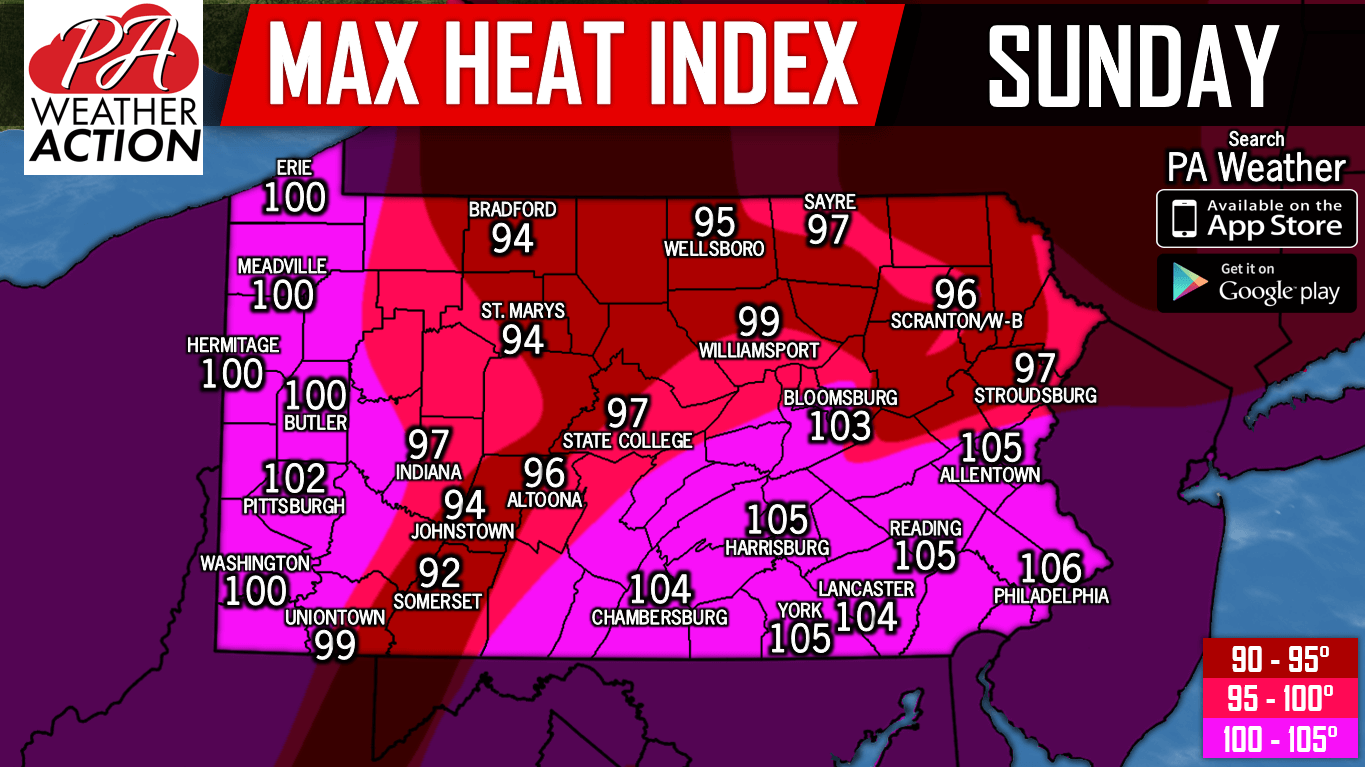 This week has gotten off to a refreshing start weather-wise, with highs around 80 in much of the state. Enjoy it now, because another round of scorching temperatures is on the way. Friday will be noticeably warmer, but the worst of the heat won't set in until the weekend. Temperatures in the 90s, accompanied by high humidity and dew points will make it feel even hotter.
The heat index will top 100 in most of western PA, along with the Philadelphia area Saturday. The Susquehanna Valley will experience heat index values in the upper 90s, with elevations above 1000′ in Central and Northeast PA in the low to mid 90s.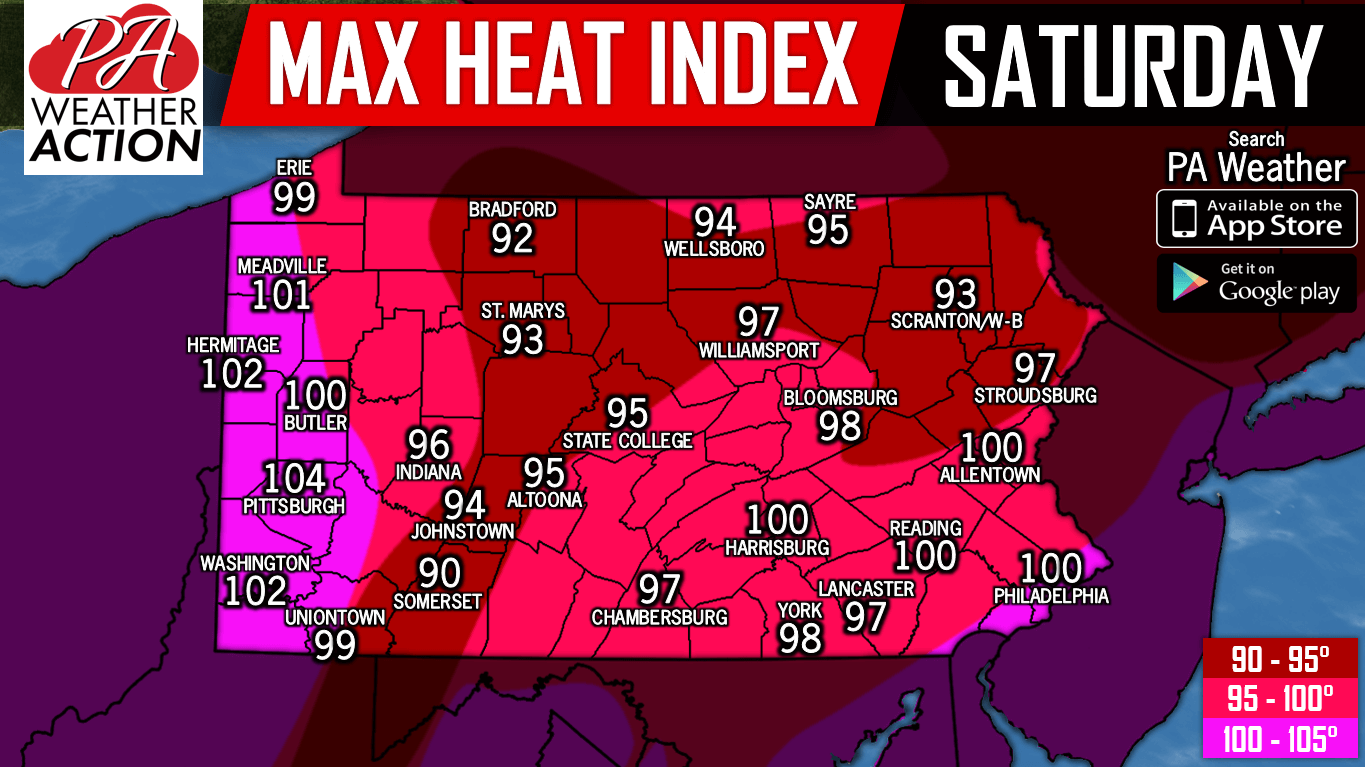 Sunday will be the most unbearable, with heat index values in many areas throughout the state above 100 degrees. Urban areas of Southeast PA may be even hotter, with values as high as 106. Bring several water bottles if you plan to be outside for more than an hour.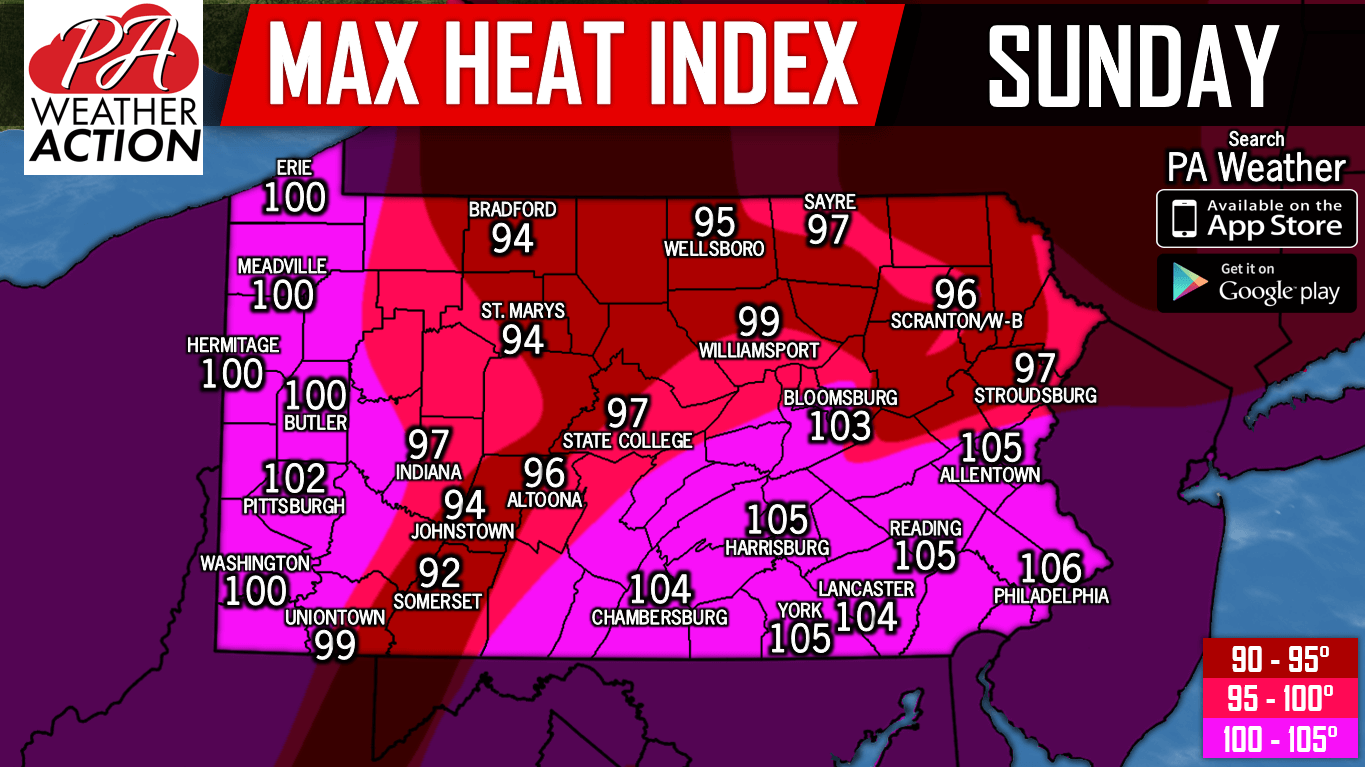 The heat doesn't stop there, as temperatures will continue to reach and in some locations surpass the 90 degree mark next week. Humidity will remain an impact, especially in the eastern half of the state.
How about fourth of July weather? It does look like the heat will subside somewhat, but precipitation is still yet to be determined. Stay tuned for an update on that.
If you appreciate our work, please consider supporting us on Patreon >>> Our Patreon Page!
Be sure to share this post with your friends and family and stay hydrated through the heat wave!
---
---