We don't even need a daily breakdown for this week. With the exception of Tuesday, everyday will be mostly sunny with temperatures in the 80s.
Humidity will be less of an issue this week after Tuesday's front goes through, so overall another spectacular summer week.
Tuesday's severe risk isn't that impressive, it's your typical scattered thunderstorm threat ahead of a cold front, with Isolated damaging winds possible mainly in Eastern & Central Pennsylvania.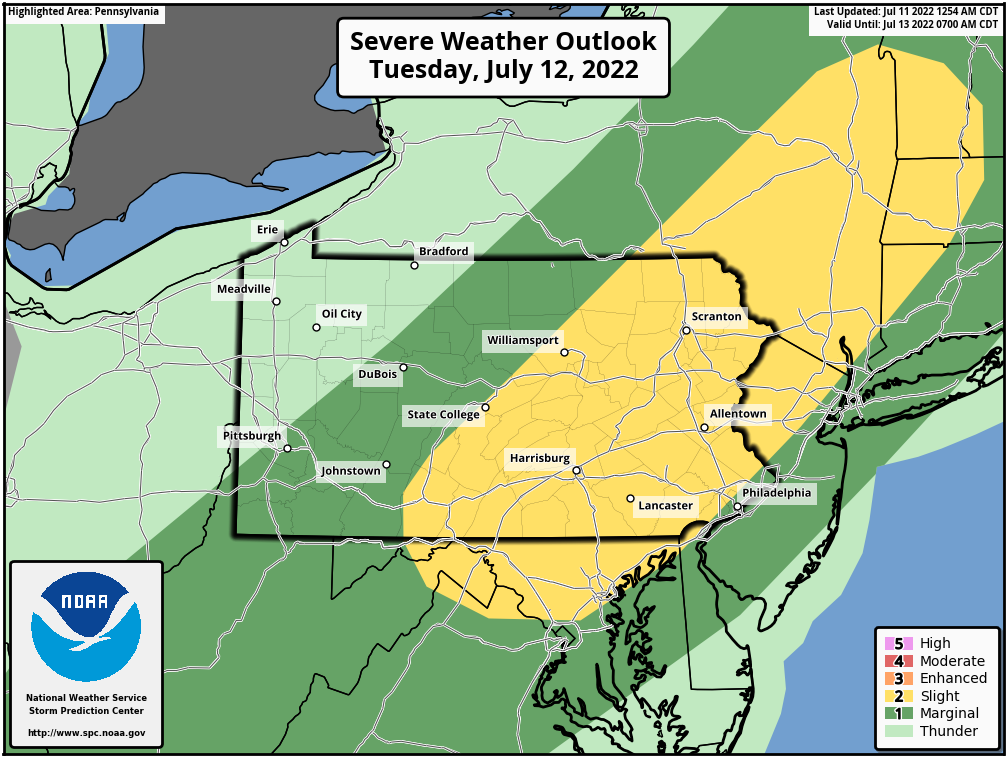 Storms will develop over the higher terrain and push east in the late afternoon and evening. View future radar below.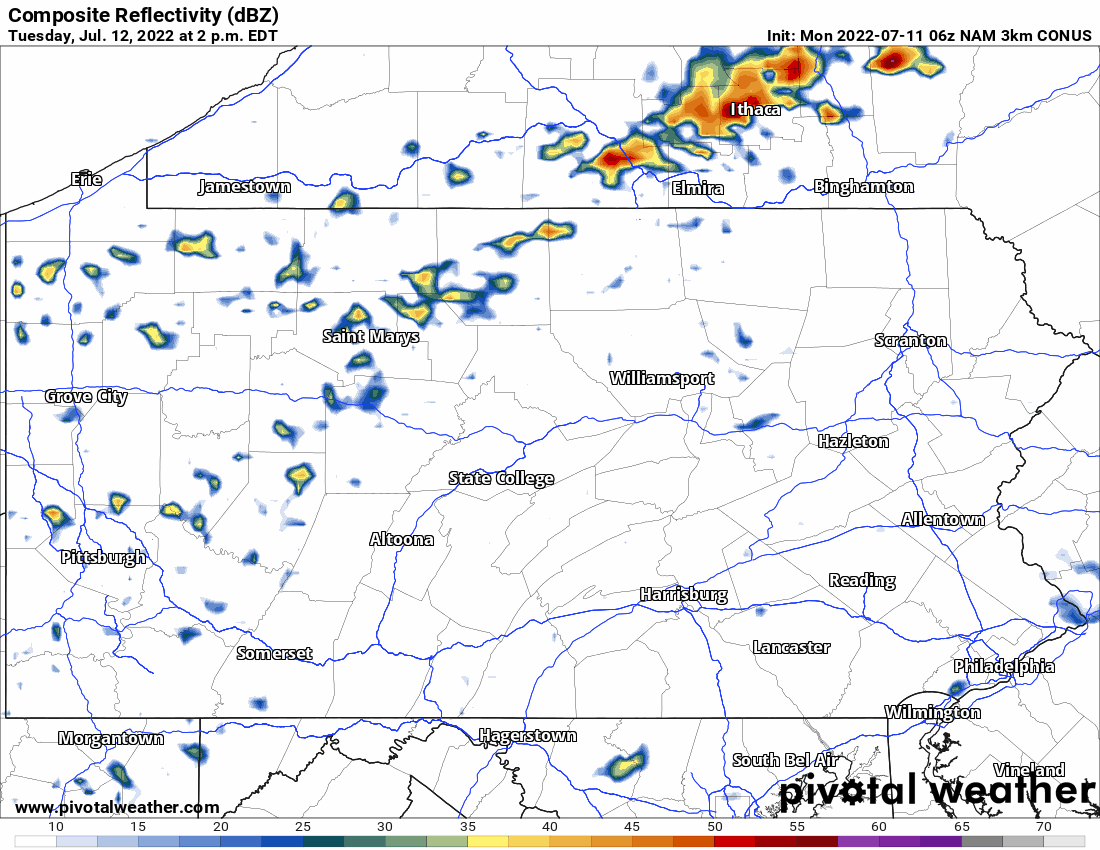 This summer really has been a quiet one in terms of thunderstorms, as we're already past our peak date for thunderstorm consistency and it feels like there was barely an increase in activity.
Although lots of the country is in some level of drought, no areas of Pennsylvania are. Just a nice season this year that hasn't been too hot, nor cool, nor wet.
Have a great start to your week!