Major Hurricane Florence is now only a few days away from landfall in North Carolina. Models have come to a consensus that landfall will be between Wilmington, NC and Ocracoke, NC. It will likely make landfall as a category four storm, with winds of 140 MPH. Here is the latest track from the National Hurricane Center: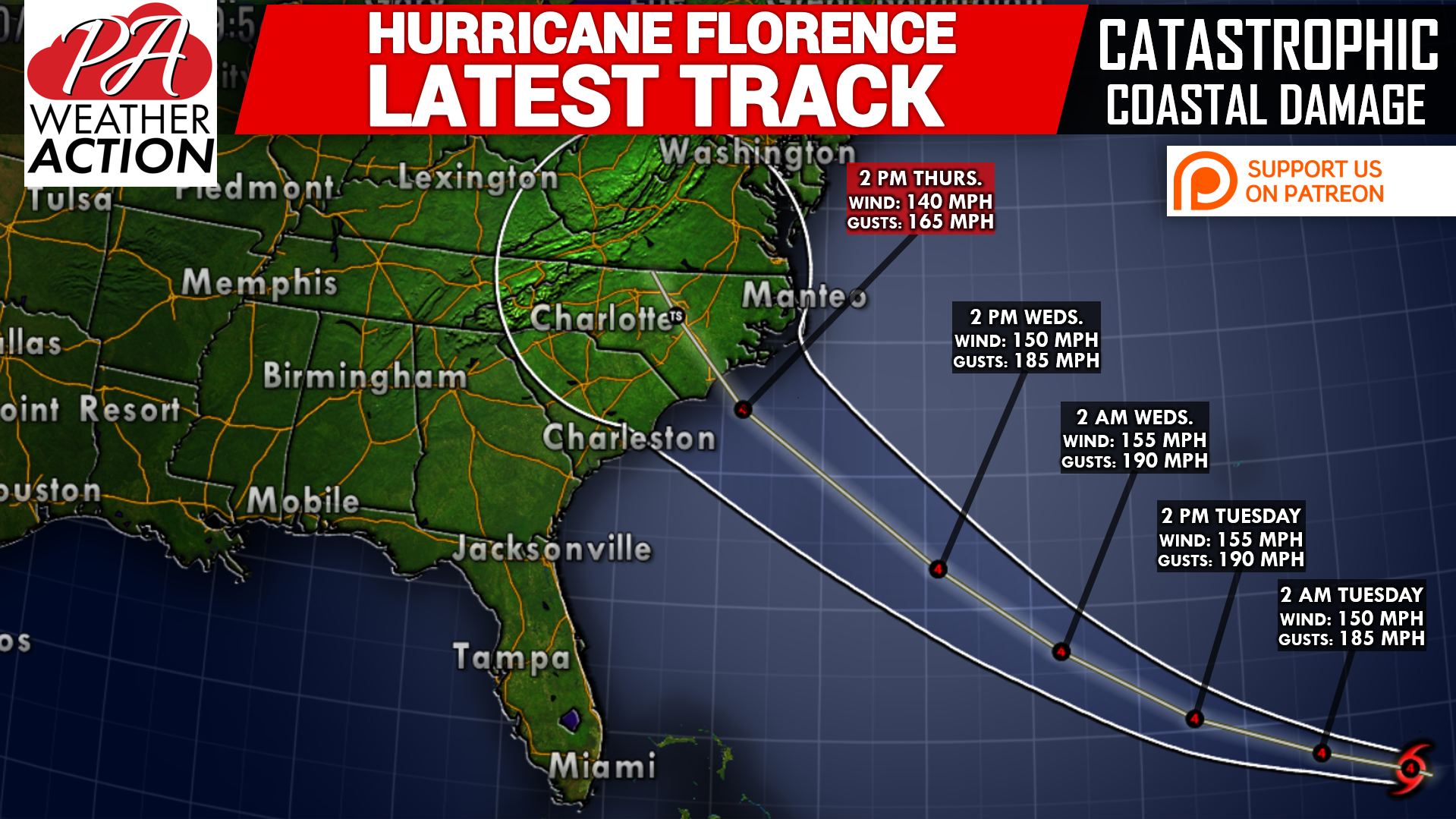 Catastrophic damage is expected along the NC Outer Banks, and coastal North Carolina. Storm serge will put the barrier islands and even the inlets off the coast under water. That, with the combination of 130-140 MPH winds and 15″+ of rain will produce catastrophic damage. Here is our damage forecast map: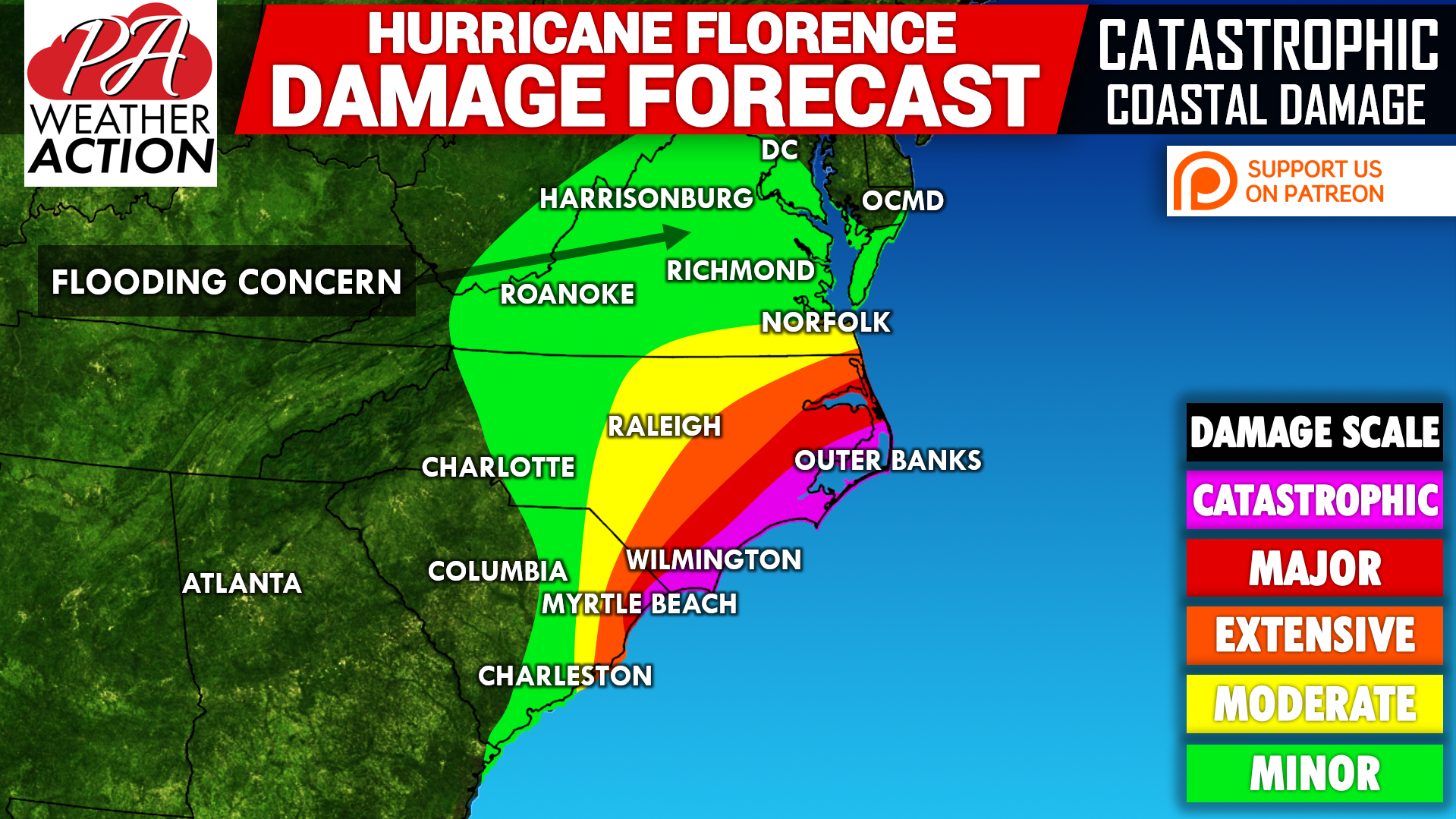 One aspect of this storm that will likely be ignored until it is occurring is the flooding rains expected up north. Much of Virginia will see 10-15″ of rain, with locally higher amounts. At this point, it looks like us here in PA will dodge a bullet. If we have this amount of rain, major flooding would occur. Below is our current rainfall forecast map: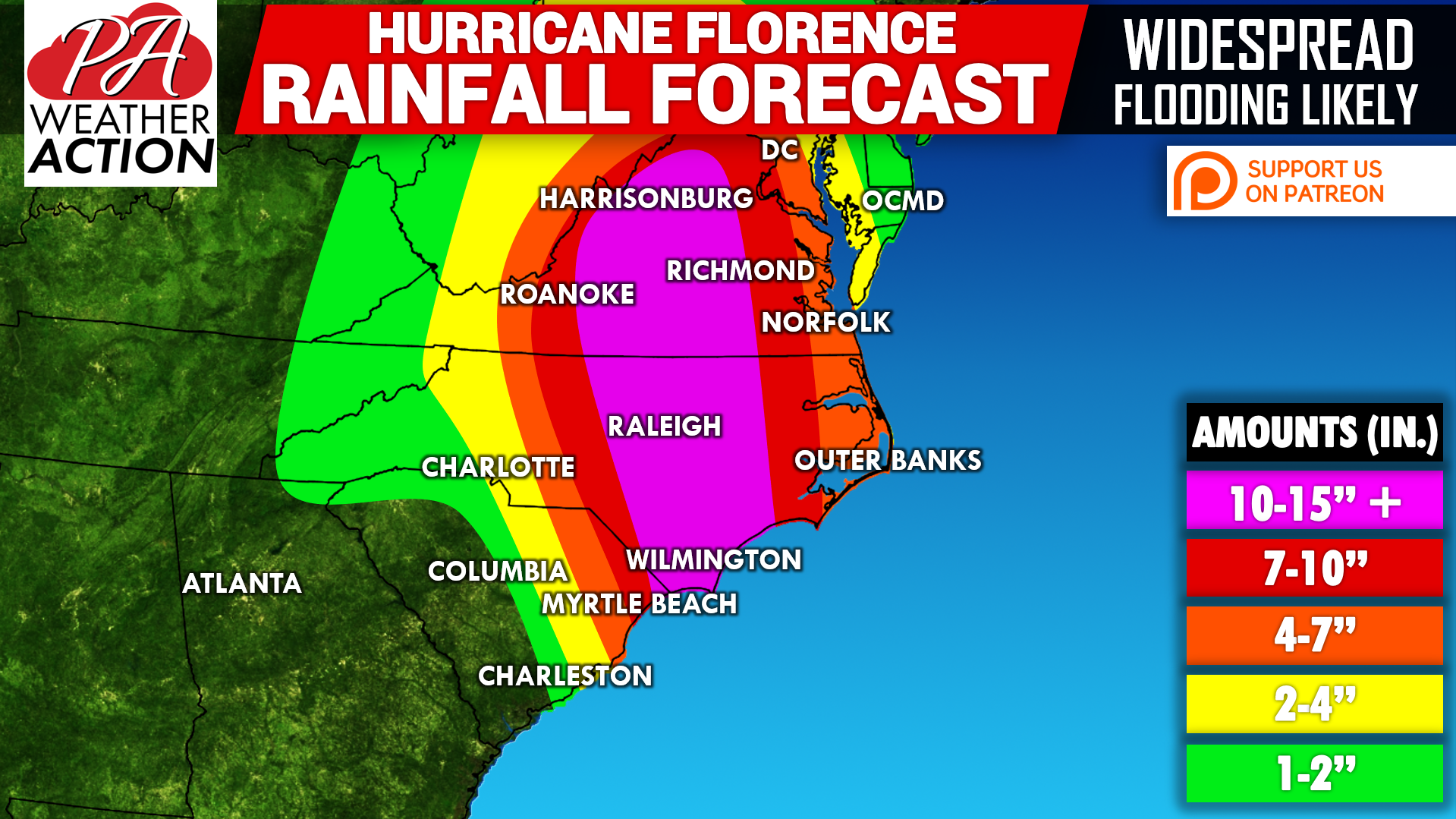 Check with family and friends in the Carolinas and Virginia regarding their plans during the hurricane.
We will continue to have more updates posted on our Facebook page, we in PA are not completely safe just yet. Be sure to have our Facebook liked by clicking here>>>Pennsylvania Weather Action's Facebook page
Download our app for the latest track, impact and rainfall forecast, and much more on Hurricane Florence, click here: Pennsylvania Weather Action's App
Be sure to share this update on Hurricane Florence with your family and friends using our icon below!