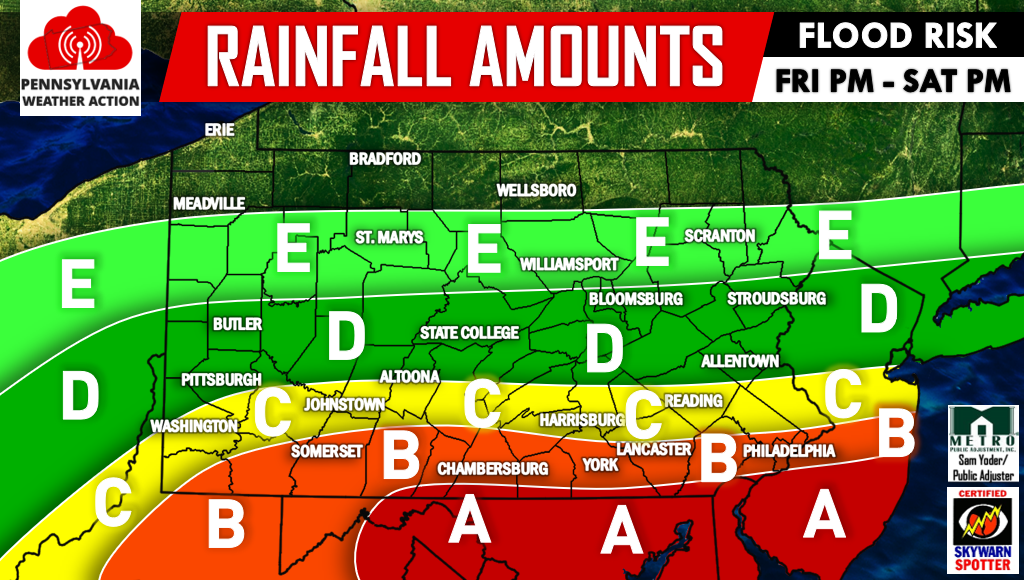 A coastal storm will bring heavy rain to much of the state beginning Friday Afternoon. Rainfall will then intensify heading into Friday Night, lasting through Saturday Afternoon. Some areas will likely end up with nearly 5″ of rain along the Maryland Border. There may be pockets of over a half foot of rain where persistent banding occurs.
Rain will begin in Southcentral PA around noon Friday, expanding to cover much of the southern half of PA by the evening. It will then become heavier heading into the night especially south of the turnpike. Here is what we expect the radar display by 10 PM Friday Night.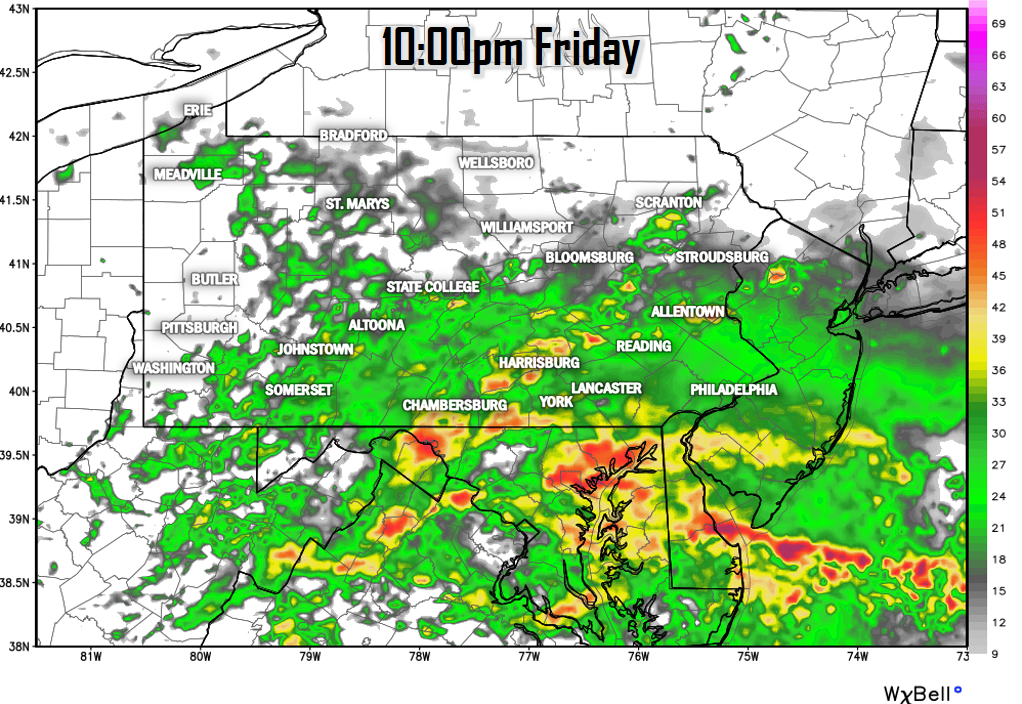 Rainfall rates will exceed 1-1.5″ an hour in our southern counties, while regions such as the Lehigh Valley and the central Susquehanna Valley see persistent light to moderate rain. Locations near the New York Border will be missed for the most part.
RAINFALL AMOUNTS FRIDAY PM – SATURDAY PM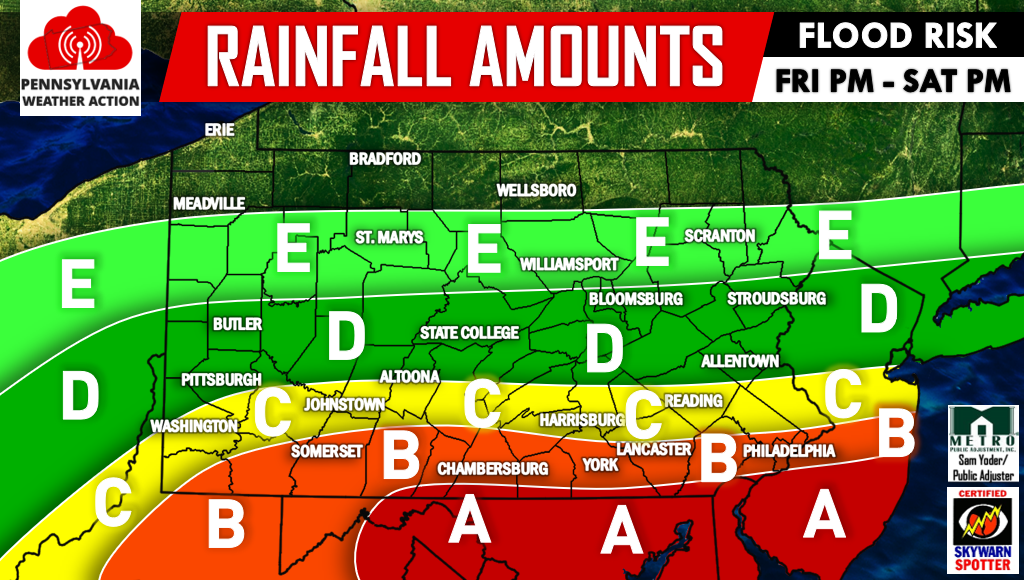 Area A – This region will be hit the hardest, as rainfall amounts of 4-5″ are expected. Isolated totals of 6″ will be possible. Flash flooding is nearly guaranteed in flood prone areas.
Area B – This area will be significantly impacted as well, with rainfall amounts of 3-4″ expected. There is a high flash flood risk especially in Southeast PA.
Area C – Locations within this area can expect 2-3″ of rainfall. Flash flooding will be possible, mainly in Southeast PA.
Area D – This area can expect 1-2″ of rainfall. The flash flood risk exists mainly in Northeast PA.
Area E – Rainfall amounts of .25-1″ are anticipated in the area.
Be sure you have our Facebook page liked for live updates and radar during the storm>>>PA Weather Action on Facebook!
You can also stay updated by downloading our app. Just search "PA Weather" in your phone's app store.
Do not forget to warn your family and friends of the major rainfall expected by using the social icons below.
---
---