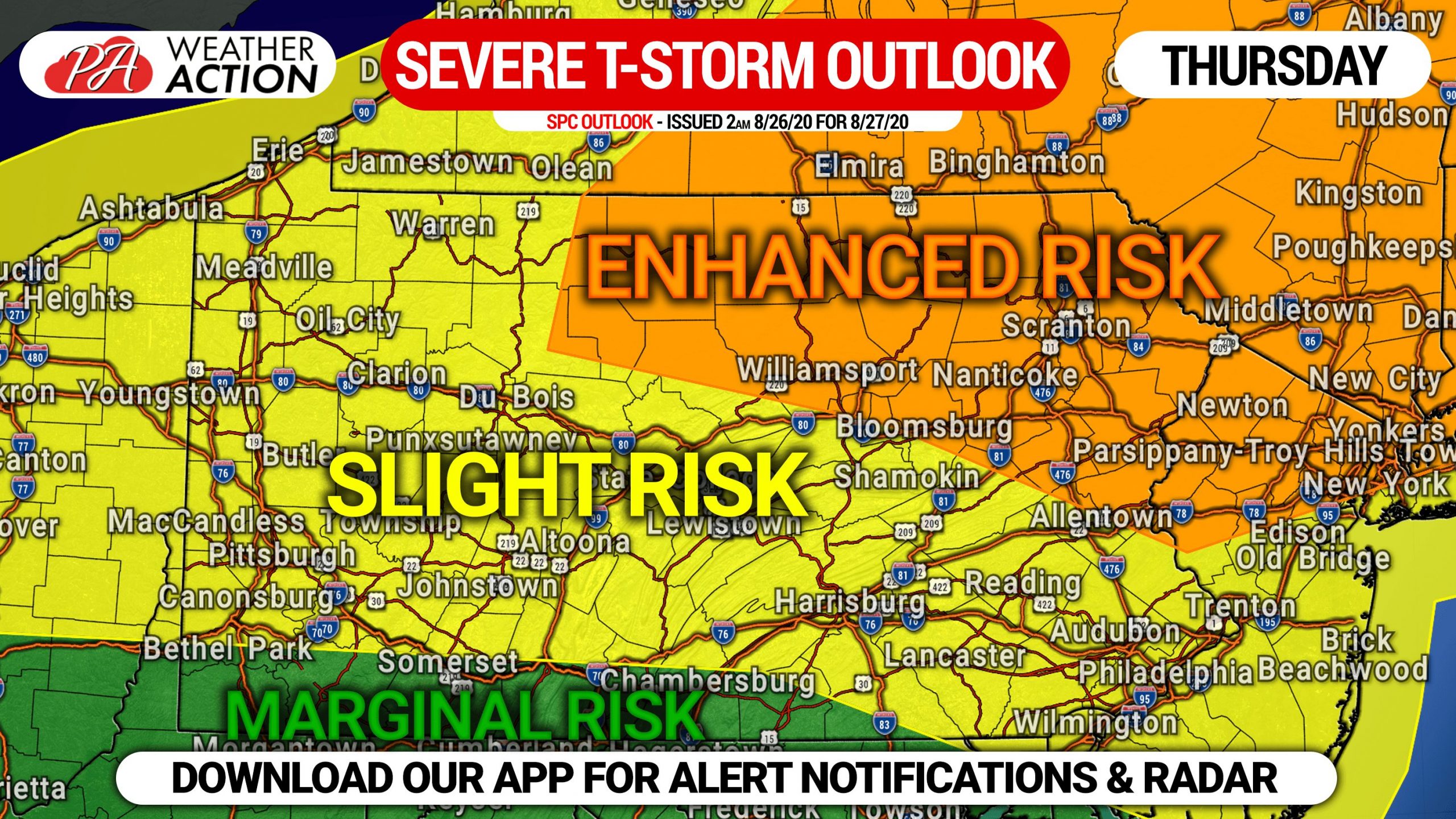 An unusual stretch of severe weather potential will continue all the way through Saturday here in Pennsylvania. Each day will feature different risks in different areas, and you can find those details below. In addition, Major Hurricane Laura will make a devastating landfall early Thursday morning likely as a Category Four with wind gusts of 150 MPH and extreme storm surge.
WEDNESDAY SEVERE THUNDERSTORM RISK MAP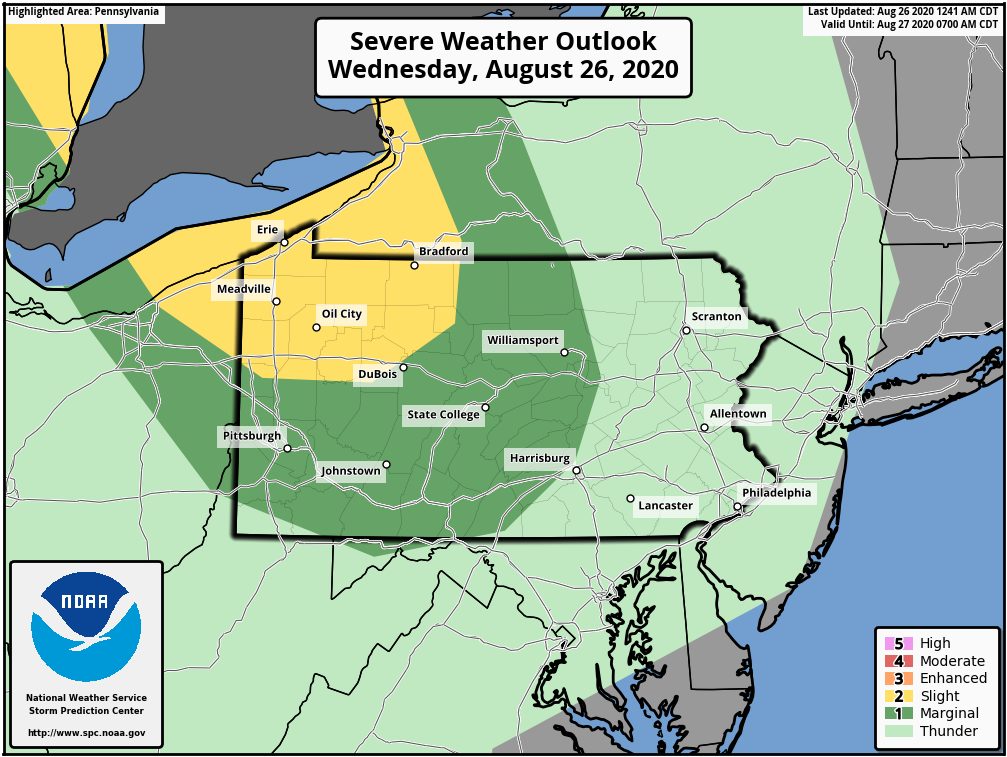 A Slight Risk is up for northwest PA Wednesday. The threat doesn't look overly impressive, but isolated damaging winds and a very isolated tornado possible.
THURSDAY SEVERE THUNDERSTORM RISK MAP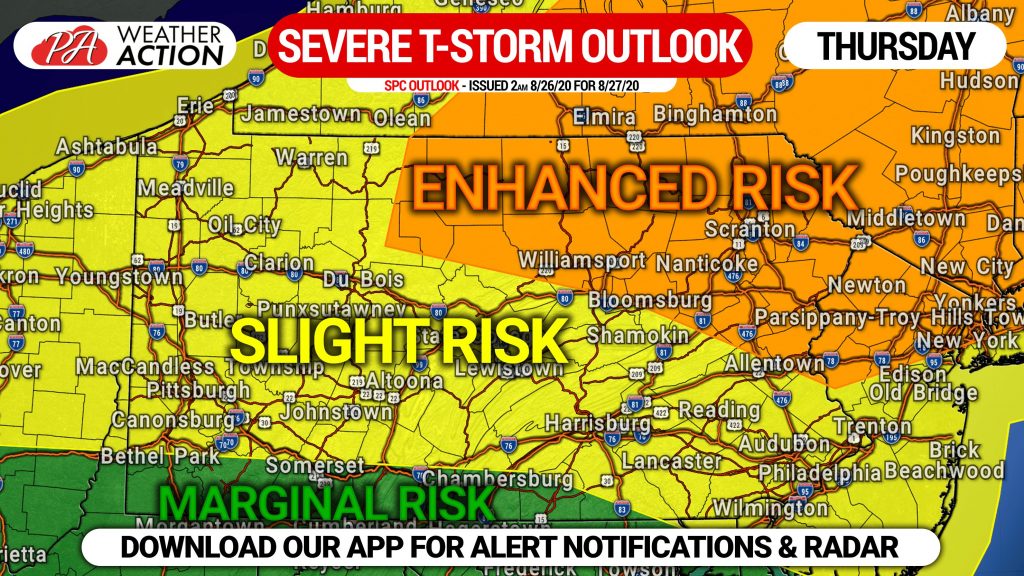 All of northeast and north-central PA are under an Enhanced Risk Thursday, which includes a significant risk for damaging winds and large hail. Scattered tornadoes are possible as well. The threat gradually decreases as you go south in the state, but most other locations are in a Slight Risk for the same risks.
FRIDAY SEVERE THUNDERSTORM RISK MAP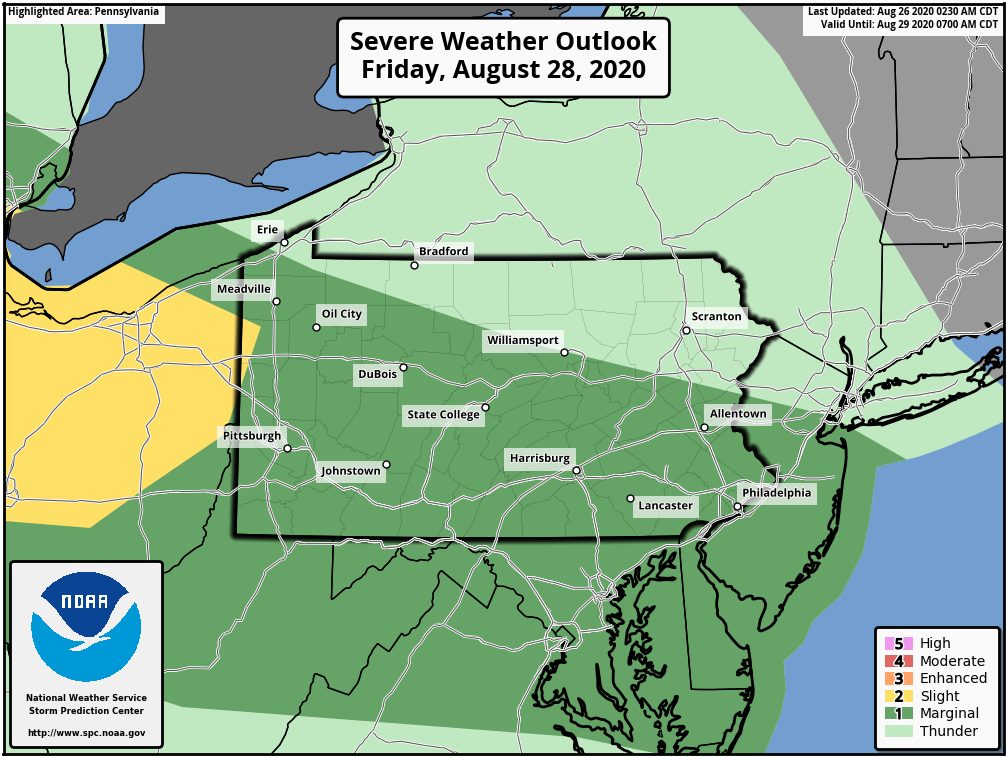 The SPC has most of the state with the exception of NEPA in a Marginal Risk Friday for a chance of isolated strong to severe storms which may contain gusty winds and hail.
SATURDAY SEVERE THUNDERSTORM RISK MAP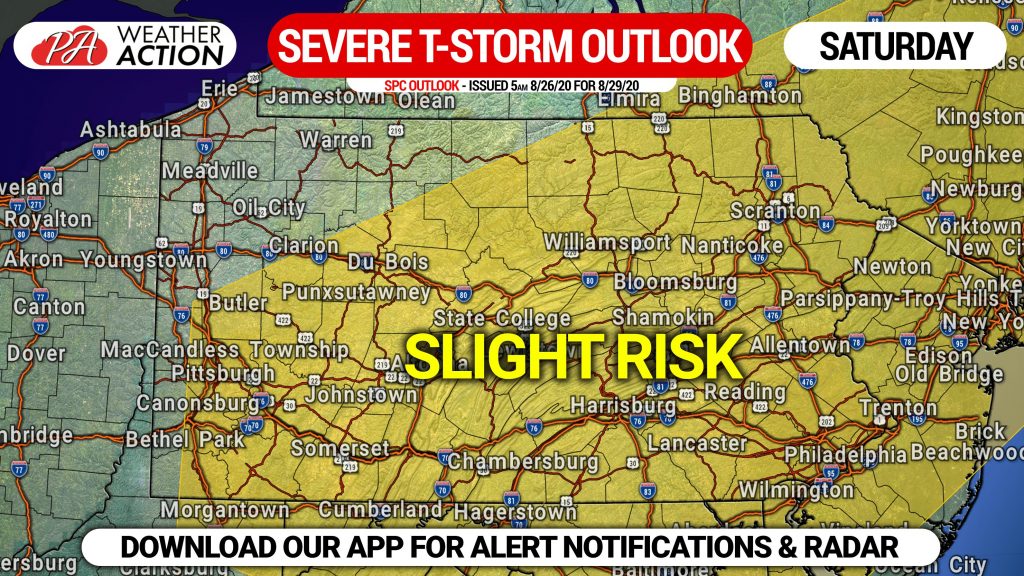 A 15% Slight Risk is already up for Saturday in much of the state. Scattered storms could bring a damaging wind threat.
MAJOR HURRICANE LAURA NHC FORECAST CONE
Major Hurricane Laura will make a devastating landfall with maximum winds of 120 MPH and gusts up to 150 MPH near Port Arthur, TX Thursday morning. Mandatory evacuations are underway from Galveston, TX to Port Arthur and parts of southwest Louisiana due to storm surge of 10 – 15 feet expected, which will put most locations within 20-30 miles of the coast under water. Laura is expected to have very minimal impacts on us here in PA, fortunately. Below is the NHC Forecast Cone for Major Hurricane Laura.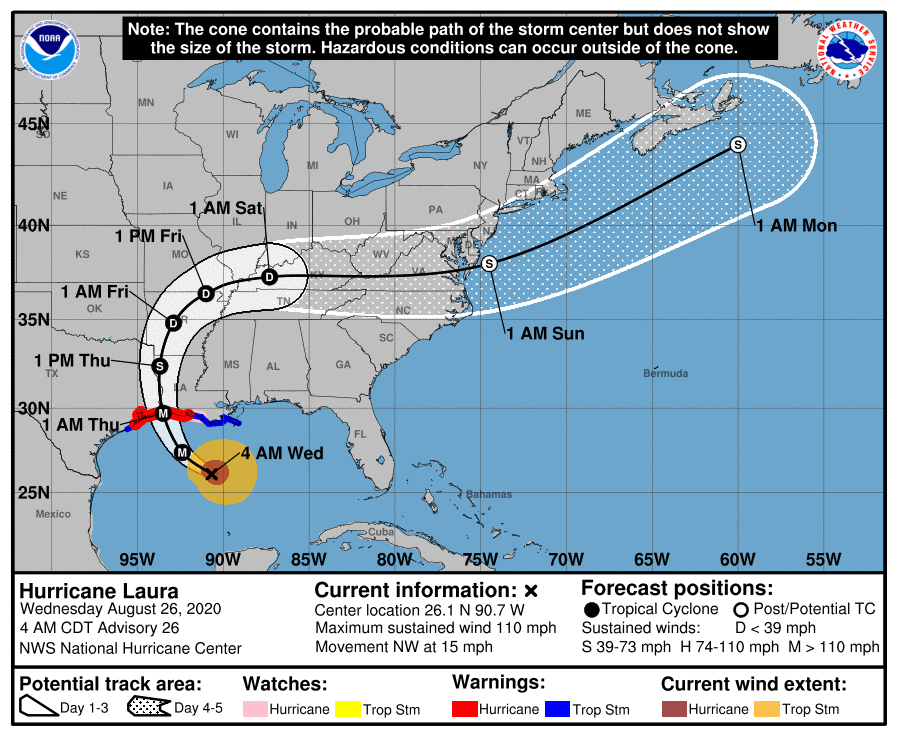 Share this article with friends and family who may be interested using the blue share button below. Stay safe everyone!
---
---