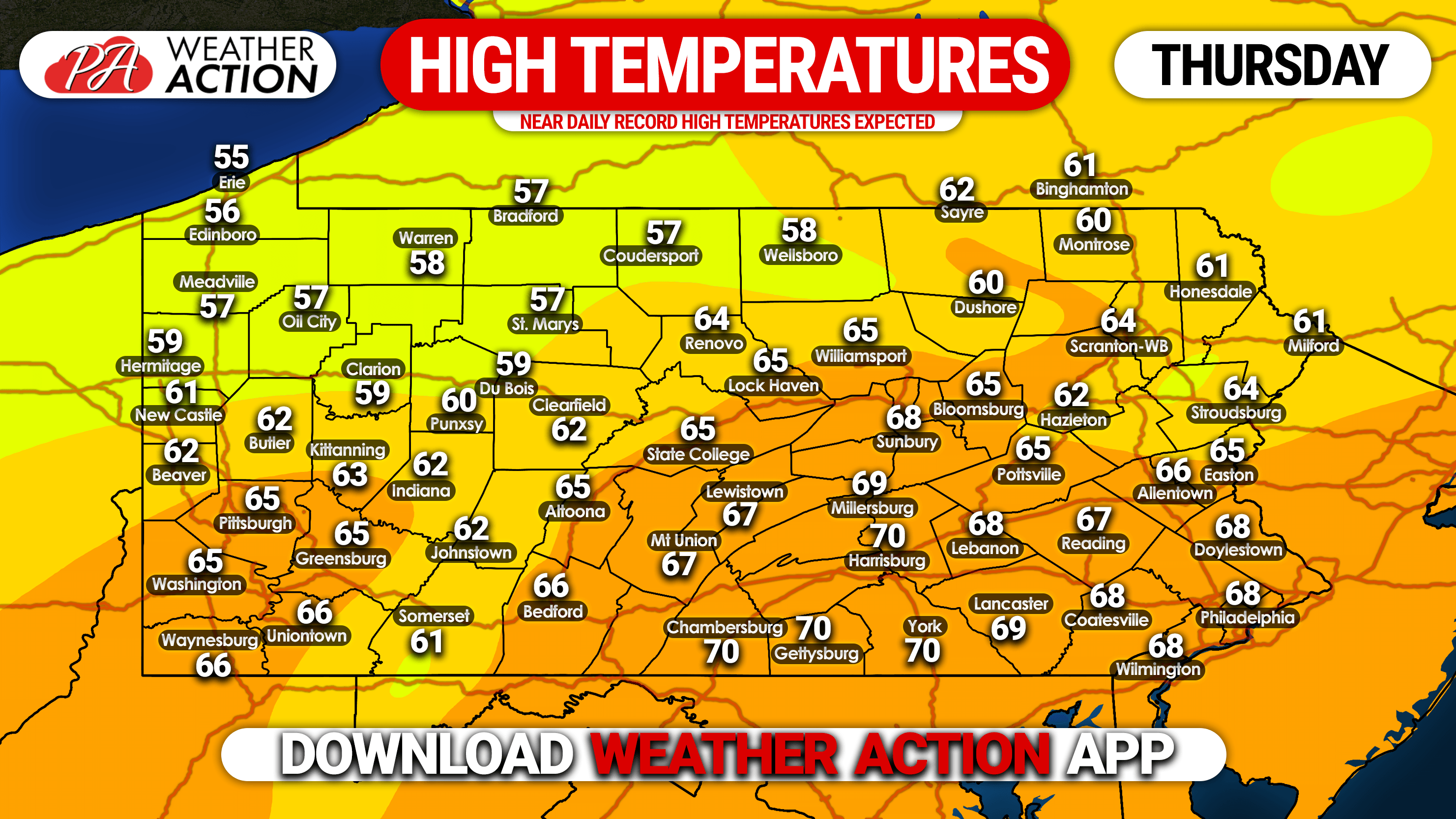 We are currently in what is now known as "false spring". This is the period when it feels like winter is over, but not quite yet. Fortunately after what was a harsh winter for most of us, when winter does return this upcoming weekend, it won't be with much vengeance. We may see several days with below average temperatures between March 15th and 25th, but snow opportunities look to be very limited.
Now let's focus on the warmth we have on tap this week. Both Tuesday and Wednesday will feature temperatures in the 50s in northern PA and 60s in southern PA. Thursday will be the warmest day of the bunch, especially east of the mountains. Friday will still be warm in the eastern half of PA before a cold front moves through in the evening.
Near-record high temperatures are likely Thursday, with many areas in southern PA anticipated to approach the 70 degree mark. Below are our forecast highs around the state on Thursday.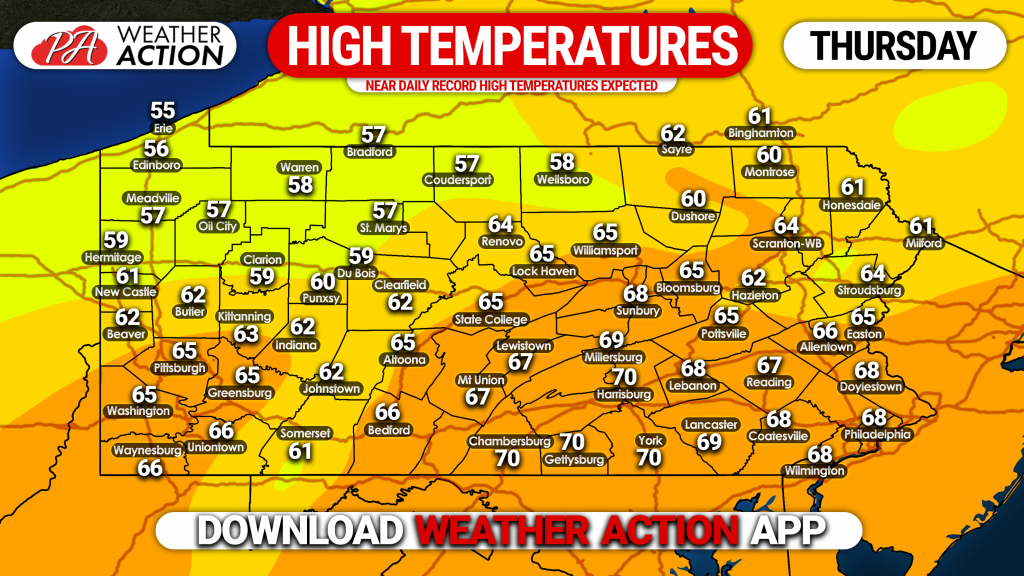 What makes this all even better is that besides some high clouds, we will enjoy mostly sunny skies Tuesday to Thursday. Winds will be light as well. So if you have any opportunity to get outside and enjoy the warm weather, take it!
As mentioned, temperatures will return to normal or slightly below normal next week. However the southeast ridge will likely keep any snow opportunities to our north and west. We expect real spring to begin around March 25th.
Don't forget to turn your clocks forward an hour this Sunday at 2 AM. That will push sunset past 7 PM!
---
---