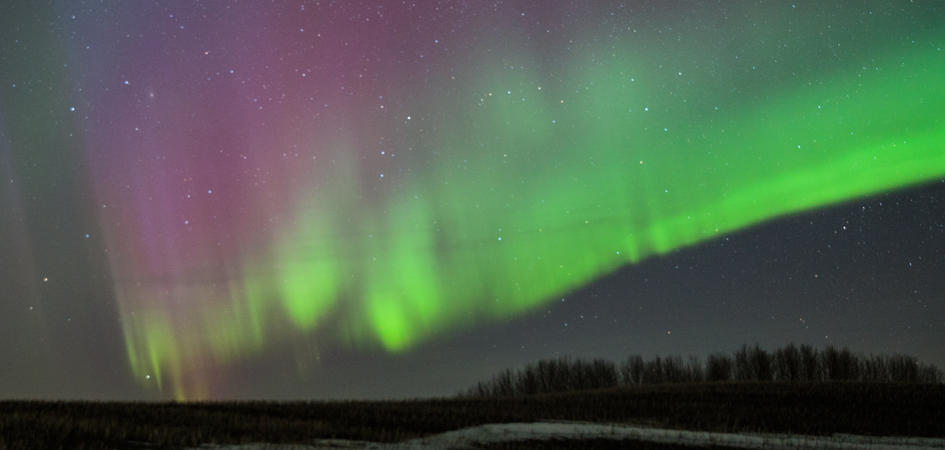 Keep an eye to the sky tonight and early parts of tomorrow morning as our state, as well as the rest of the Northeast is under a Geomagnetic Storm Watch. On Friday, a massive sunspot erupted on the sun, which created what scientists call a "coronal mass ejection" and is headed straight for our planet tonight. This means some us could see quite the spectacular show later tonight and early tomorrow morning!
The National Weather Service has created a graphic (below) indicating what areas are more likely to see the Northern Lights. Pennsylvania is on the southern extent of areas to see the Northern Lights, but from prior experiences, as long as there is little to no cloud cover and you are in an area with reduced light pollution, you will have more than a 50% chance to see the Northern Lights sometime tonight and early part of tomorrow morning.
Charged particles (coronal mass ejection) from the solar flare will reach the earth Sun. Auroras possible Sun night New England-Great Lakes pic.twitter.com/Nq03C2gFN8

— NWS Eastern Region (@NWSEastern) July 14, 2017
If you see the beautiful Northern Lights tonight, please share it with us! Make sure you have our Facebook page liked by clicking here>>>PA Weather Action on Facebook!
Share the news so your family and friends have a chance of seeing mother nature's beauty by using the icons below!
---
---
You might also like
---