Today could have passed as a mid-July day with how hot it was. With the fall foliage season delayed due to above average temperatures and a record-wet summer, many are asking the question, "where is fall?" While a lot of us may not have a problem with the extended warm weather, it would be a nice to have at least somewhat of a fall season. Good news, it's coming soon!
Temperatures this week will remain on the warm side with highs in the 70s through Thursday, until a cold front pushes in Thursday Night. It will feel like the flip of a switch from summer to fall, as highs will suddenly plummet into the 50s and low 60s beginning Friday. Nighttime lows will be in the upper 30s and 40s beginning Friday Night. The possibility if there for Northern PA to see a frost next weekend, but it doesn't end there.
A deeper trough will come down from Canada early next week (around the 15th), and will keep our highs in the 40s and 50s for atleast the 15th to the 18th. This is when we see the potential for widespread first frosts and freezes throughout the state, with lows in the upper 20s to 30s.
It may be a stretch, by here is the GFS Model for Tuesday the 16th. Yes, that blue is snow.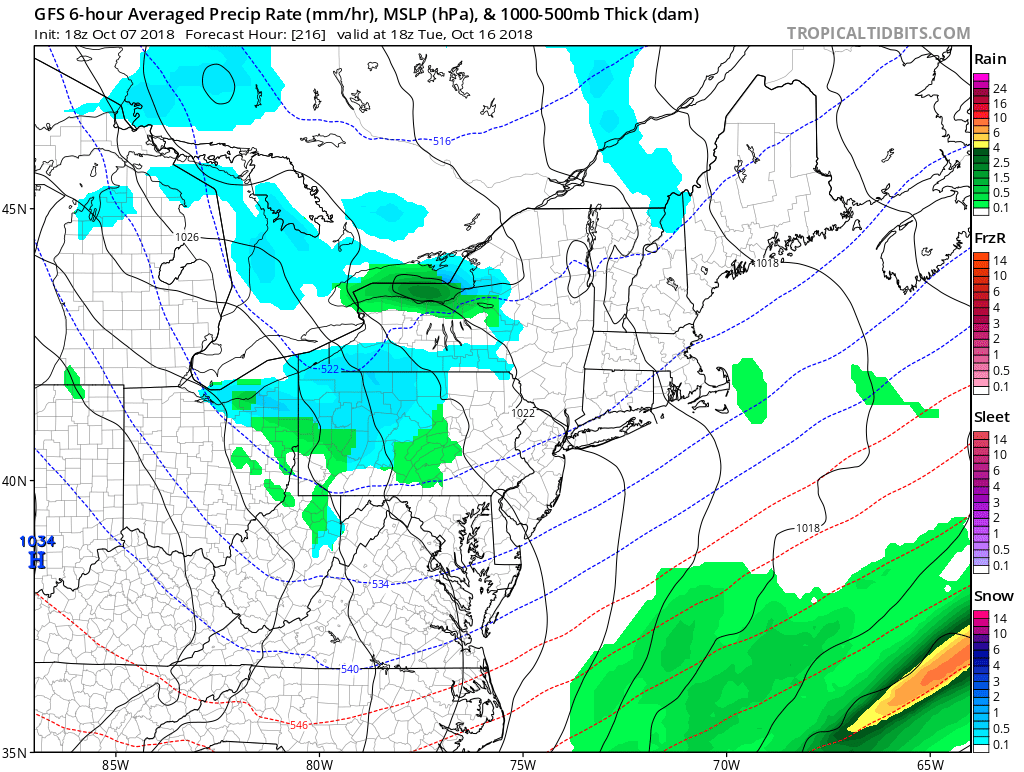 With all this warm weather, many of us are forgetting that this is typically around the time areas in the Appalachians see their first flakes. We will have an update on this as it becomes closer!
Be sure to download our app for your latest hour-by-hour and daily forecasts, radar, alerts, new articles, and more >>> Download PA Weather App!