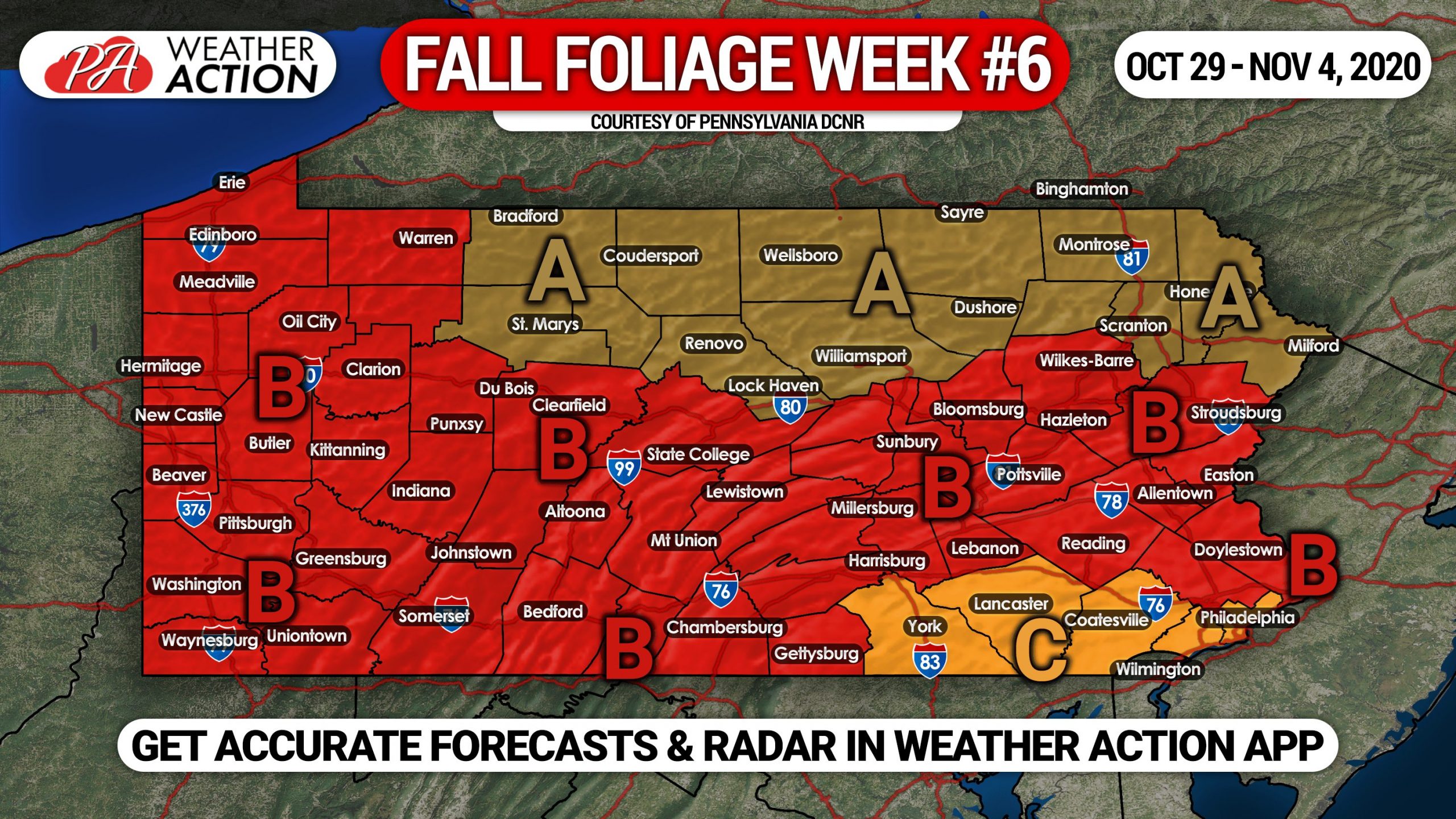 Fall foliage certainly did not disappoint this year, but the season is coming to a close in most of the state. However, from York into the Philadelphia region, peak color is still ongoing. The drought both helped and hurt this season, as colors were more vibrant but the season was cut short. Now, widespread leaf drop has occurred slightly early because of the drought that persists in much of the state.
This weekend will be chilly with highs in the 40s Saturday, but mostly sunny for those looking to get outside before the colder weather comes.
PA FALL FOLIAGE REPORT WEEK #6: OCT 29-NOV 4, 2020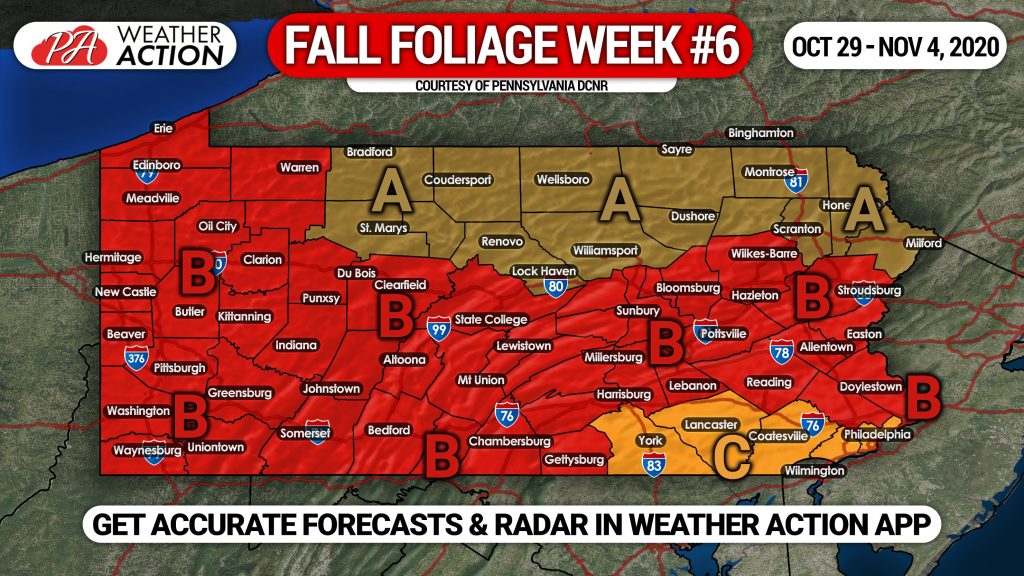 Area A: This region is past peak, and most color is gone as leaf drop is nearly complete for the season.
Area B: This region is still seeing some spotty vibrant color, but is foliage has faded and significant leaf drop has occurred. About 95% of tree species have changed color.
Area C: This region is seeing best color now, and about 80% of tree species have changed color. Peak color is this week in this area.
This will be our final fall foliage report of the 2020 season.
Be sure to share this article with family and friends who may be interested in the fall foliage using the blue button below!
---
---