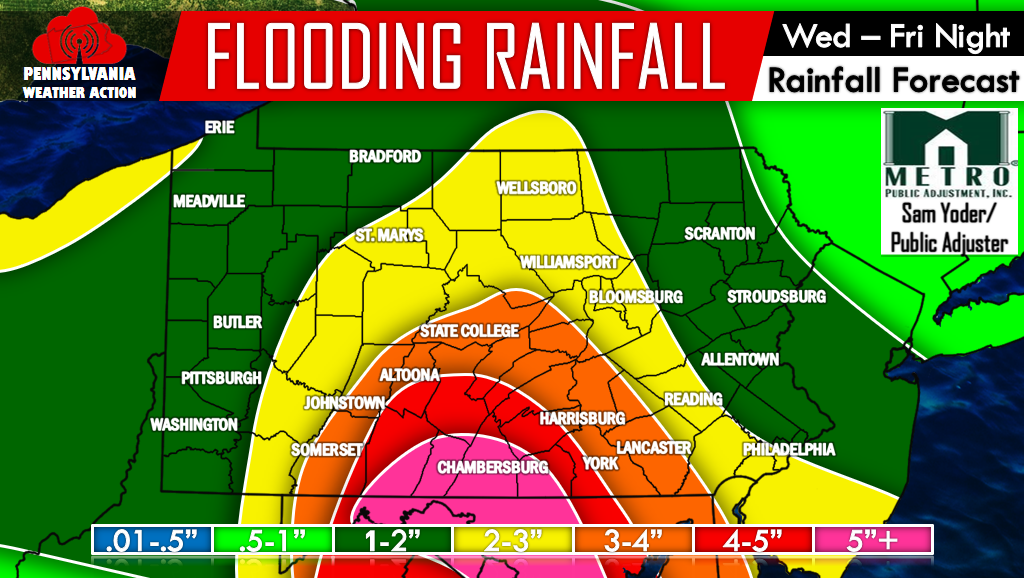 For the past several weeks, the area has been very dry. Some regions of Pennsylvania are even in a severe drought. An upper level low pressure system will sit across the Ohio Valley for over 48 hours, pumping heavy bands of rain into Pennsylvania. The key word: bands. We talk about snowfall banding in Winter, and this situation is somewhat similar.
Wednesday Evening, rainfall bands will begin to lift north into South-central PA. As we head into Wednesday Night and Thursday Morning, moderate rain will push north into the Williamsport Area along with much of the Central PA Mountains and Susquehanna Valley. Heaviest rainfall will remain throughout South-central PA.
Thursday Afternoon and on into Thursday Night, very persistent rainfall bands will focus on the South-Central Mountain Regions such as Chambersburg, Bedford, Somerset, and the surrounding region. Some locations could pick up as much as 3-4″ of rain in an 18 hour period between Thursday Afternoon and Friday Morning.
Rain will begin to clear out of the state Friday Afternoon, however areas of light to moderate rain are still likely especially across Western Pennsylvania.
Here is our Rainfall Forecast.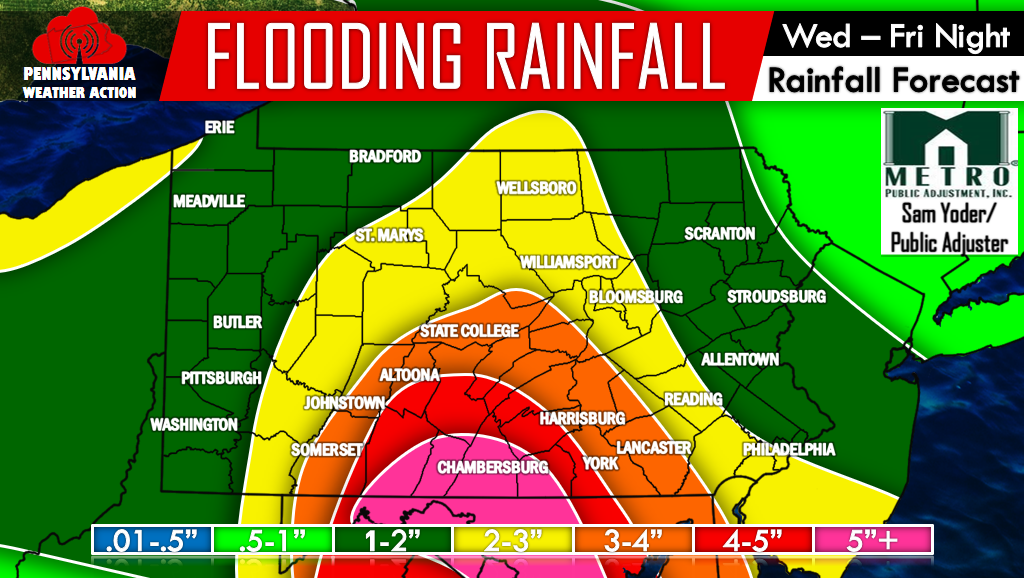 As mentioned, highest rainfall amounts will be in Central Pennsylvania. With that said, 1-3″ of rainfall is still likely for much of Eastern and Western PA.
Here is our Flooding Risk Map.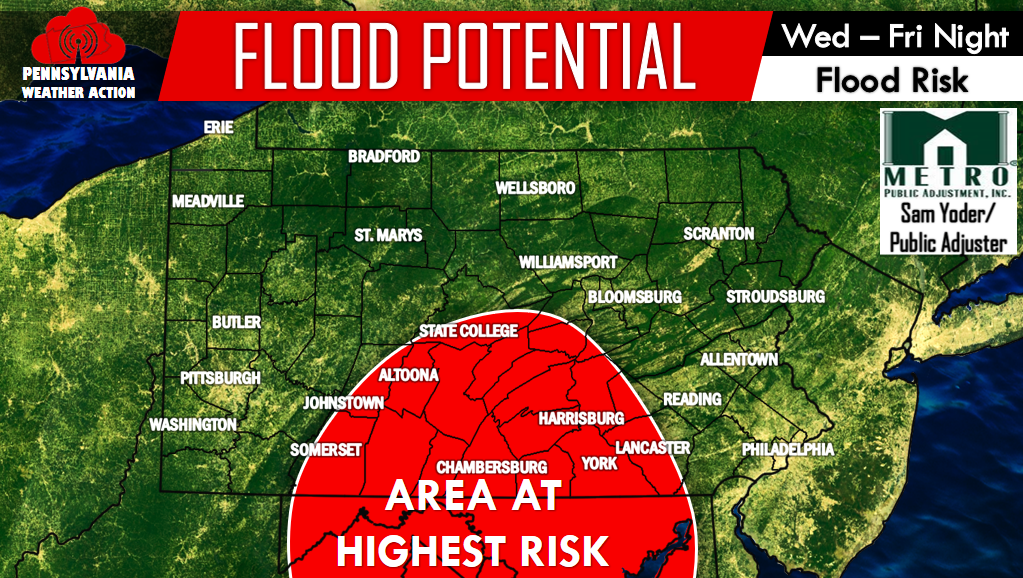 South-central Pennsylvania is most at risk to see moderate flooding. Locations in heavy and persistent rainfall bands will be at risk of flash flooding.
For future updates on this event and others to come, make sure you have our page liked on Facebook >>>PA Weather Action on Facebook! Furthermore, go ahead and share this forecast if you live in or have family in the impacted areas! Stay safe everyone!
---
---