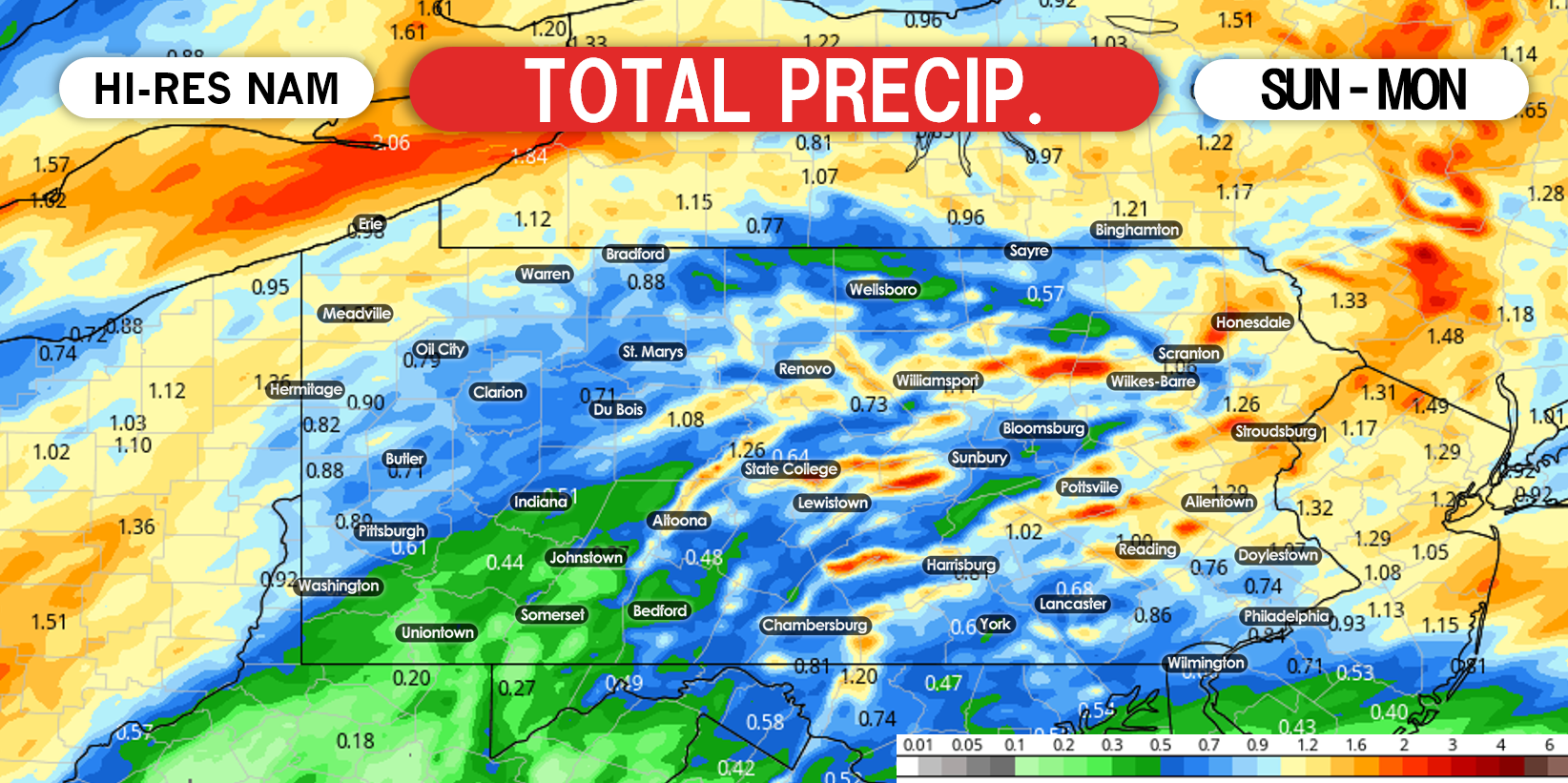 A system bringing heavy snow to the Plains and Northern New England will only produce rain for us this time around. Temperatures across the state Sunday into Monday will be in the upper 30s to near 50 in southwest PA, but locations above 1500′ in the Pocono Mountains may see a period of freezing rain. Let's time it out below.
TIMING
Rain will move in from west to east Sunday morning. By lunchtime Sunday, the leading edge will be in central PA.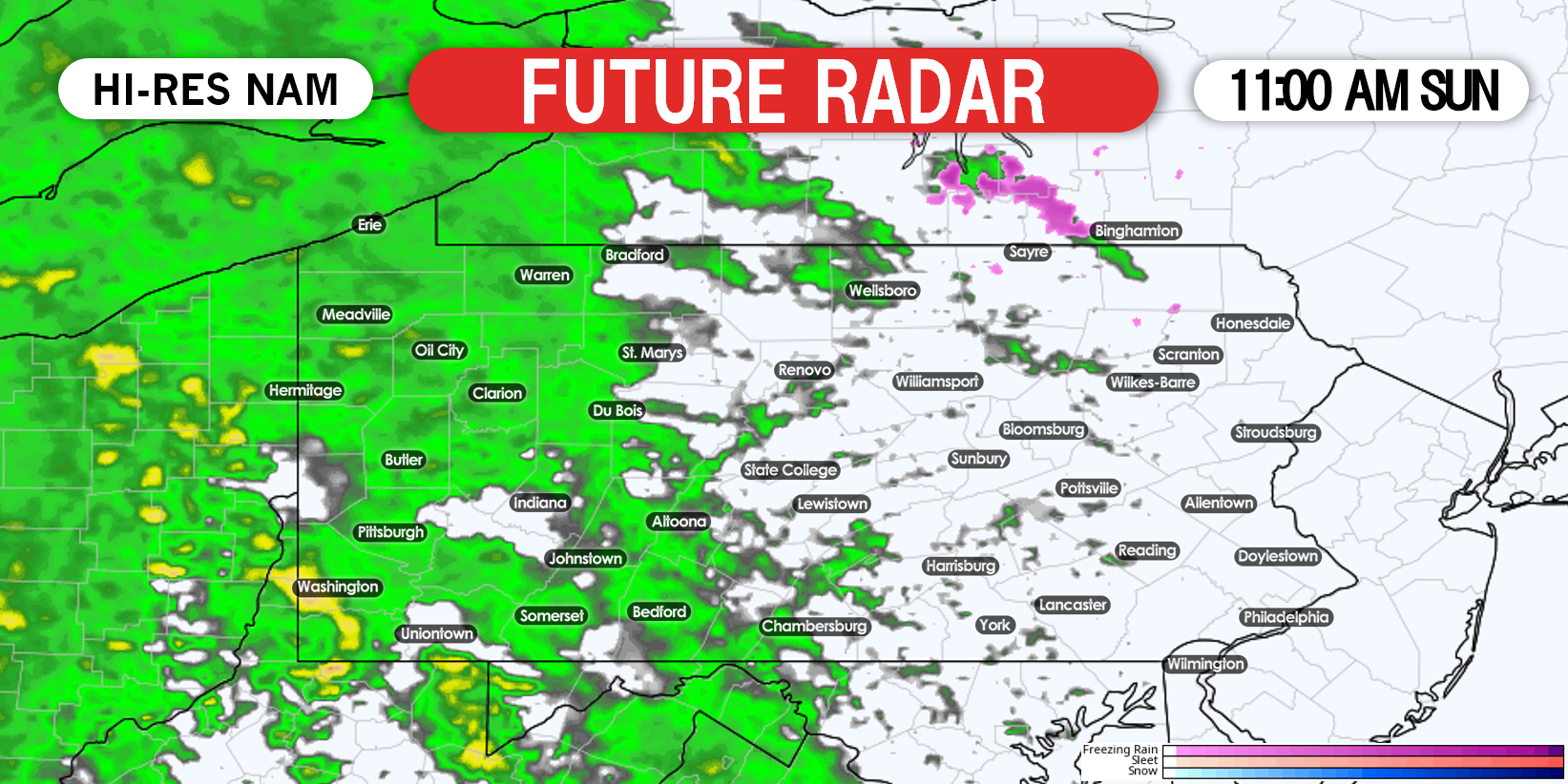 Precipitation will overspread the entire state by mid-afternoon, with moderate rain likely statewide. As you can see, a little purple is showing up in the Poconos, as temperatures in the highest elevations will be around freezing.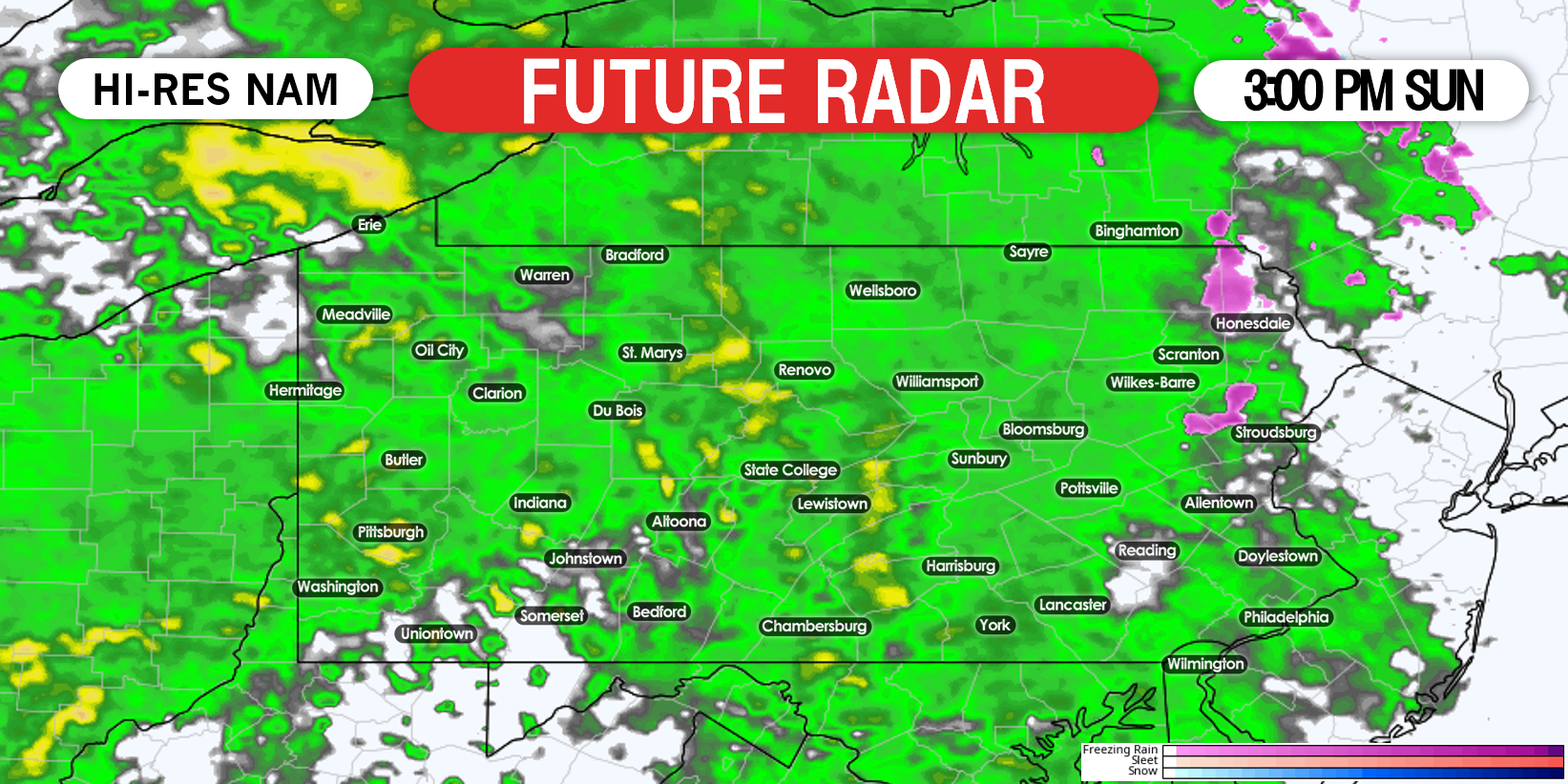 Heading into Sunday evening, rain will continue throughout much of the state. Southwest PA may begin to dry out as rain moves east.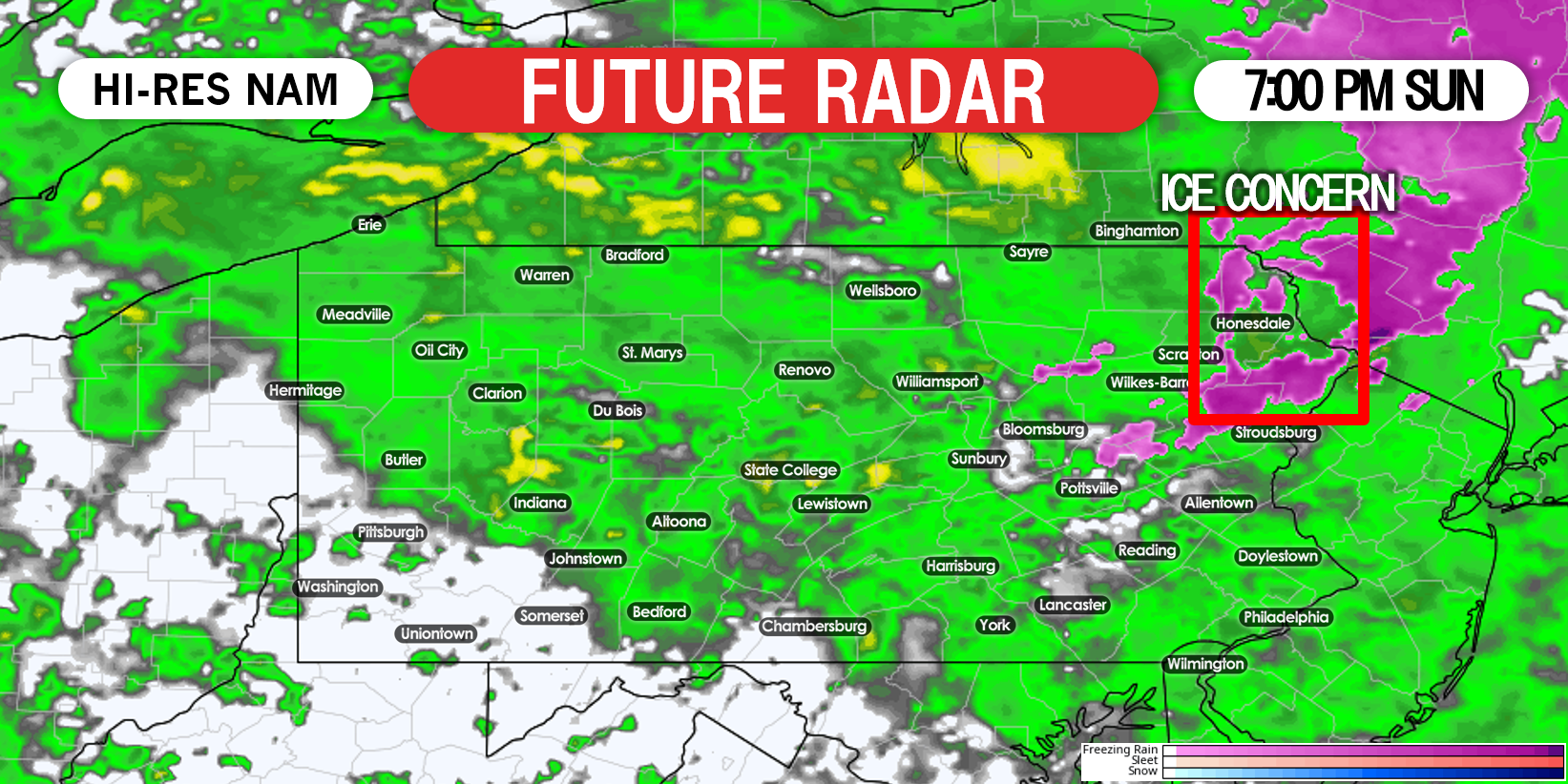 The eastern third of PA will hang onto rain Monday morning, as a coastal low develops off Long Island. By sunrise, scattered showers will continue in parts.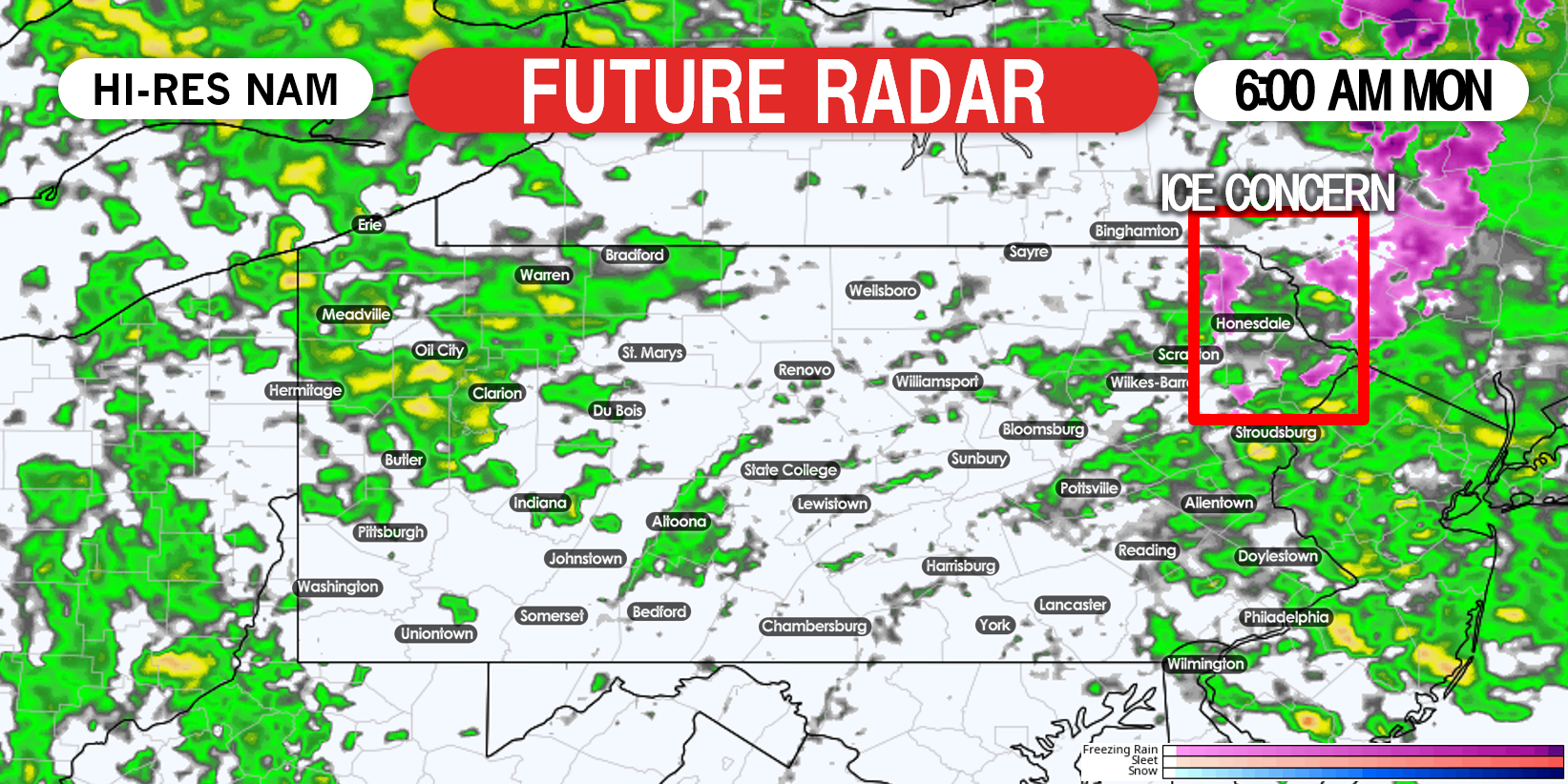 As the coastal low strengthens, a bit more rain will work back into eastern PA. By lunchtime Monday. rain will likely be falling in most of the eastern half of the state.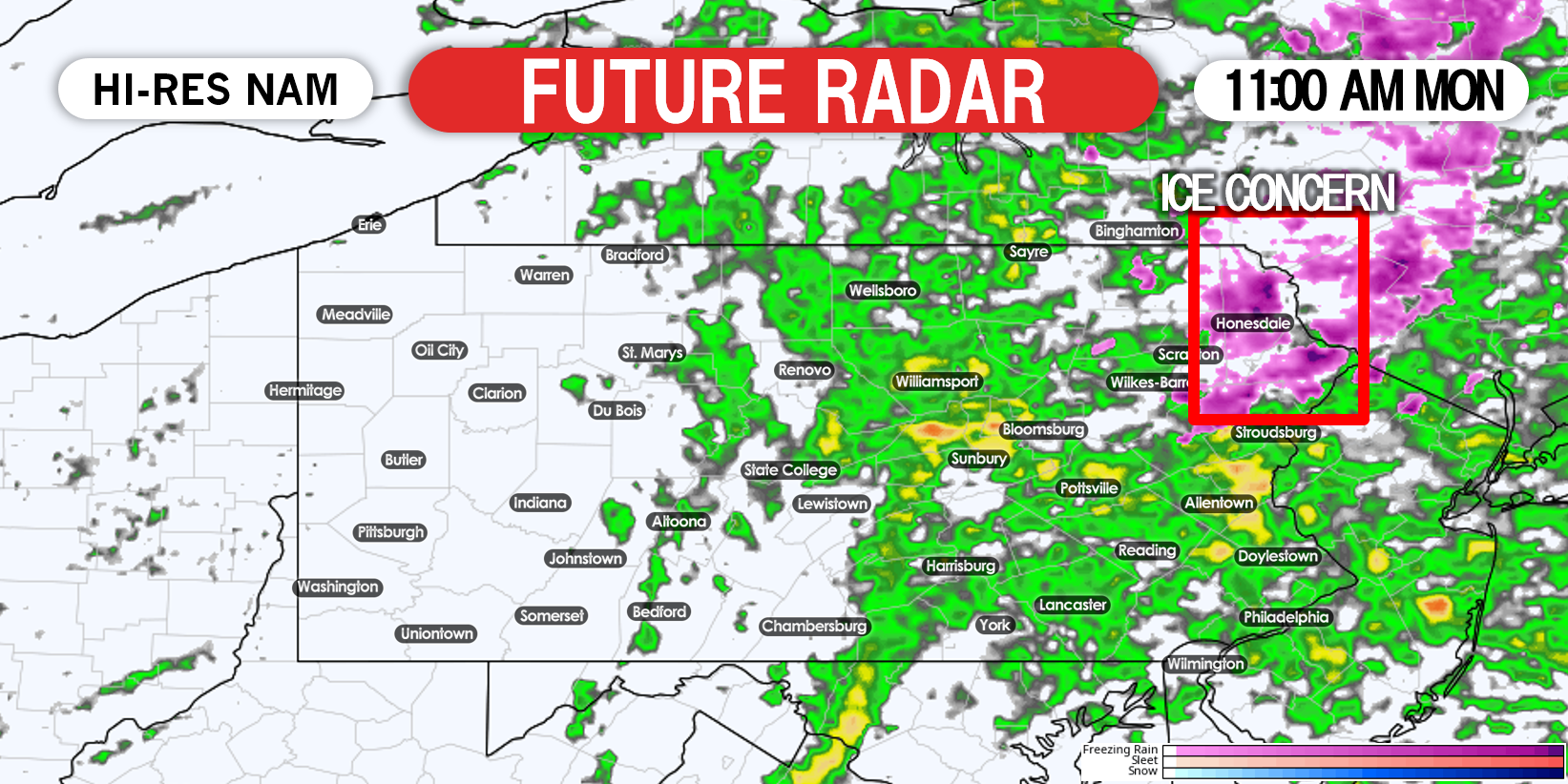 Precipitation will finally exit the area by late afternoon Monday. Temperatures will quickly return to just slightly above average for New Year's Eve Tuesday.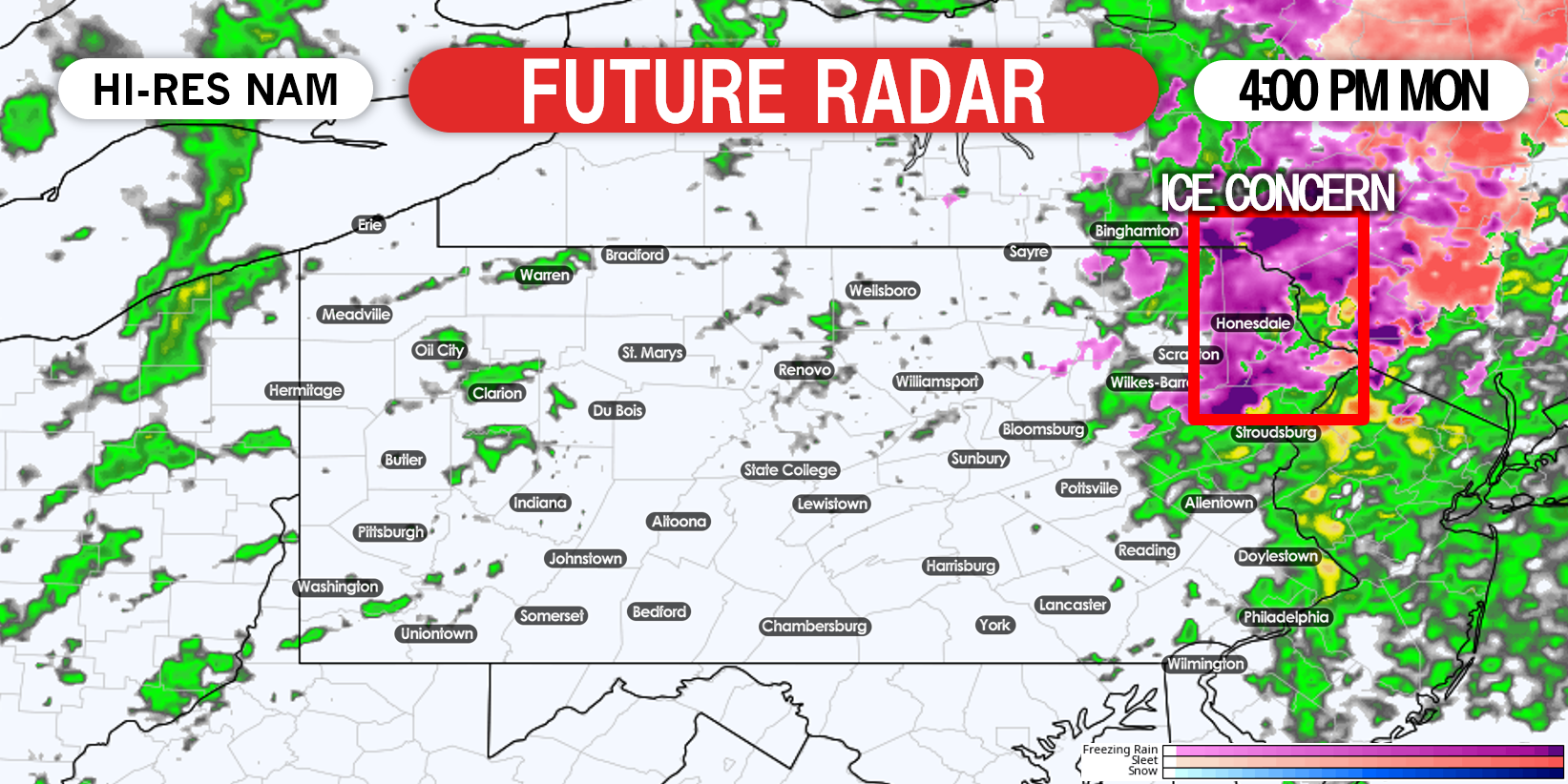 SUN – MON PRECIPITATION AMOUNTS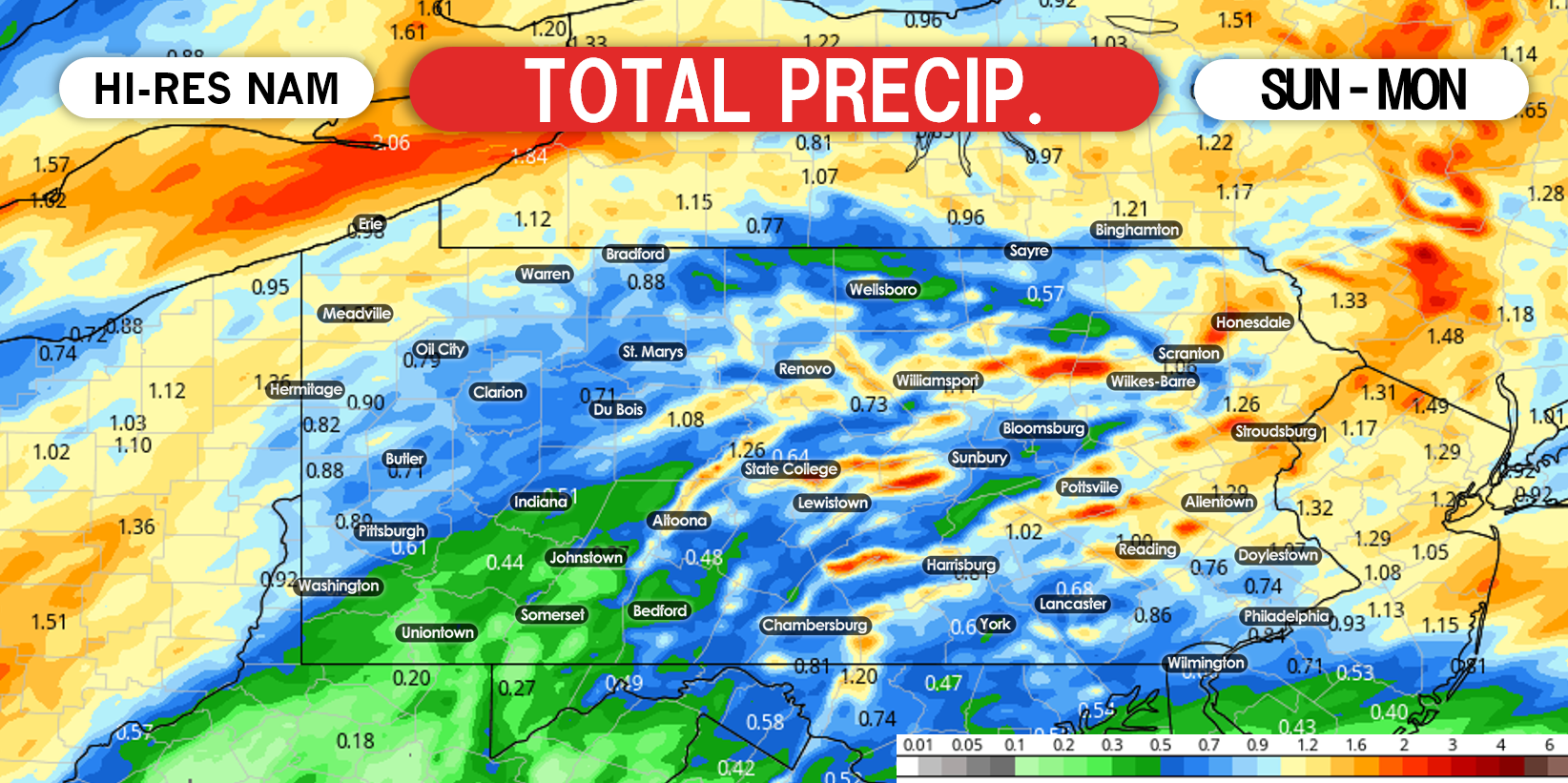 A general half inch to 1.5″ of rain is expected, with lower amounts possible in southwest PA and higher amounts possible in the Poconos.
Time out the rain precisely for your location with our new app! Try it here >>> Weather Action APP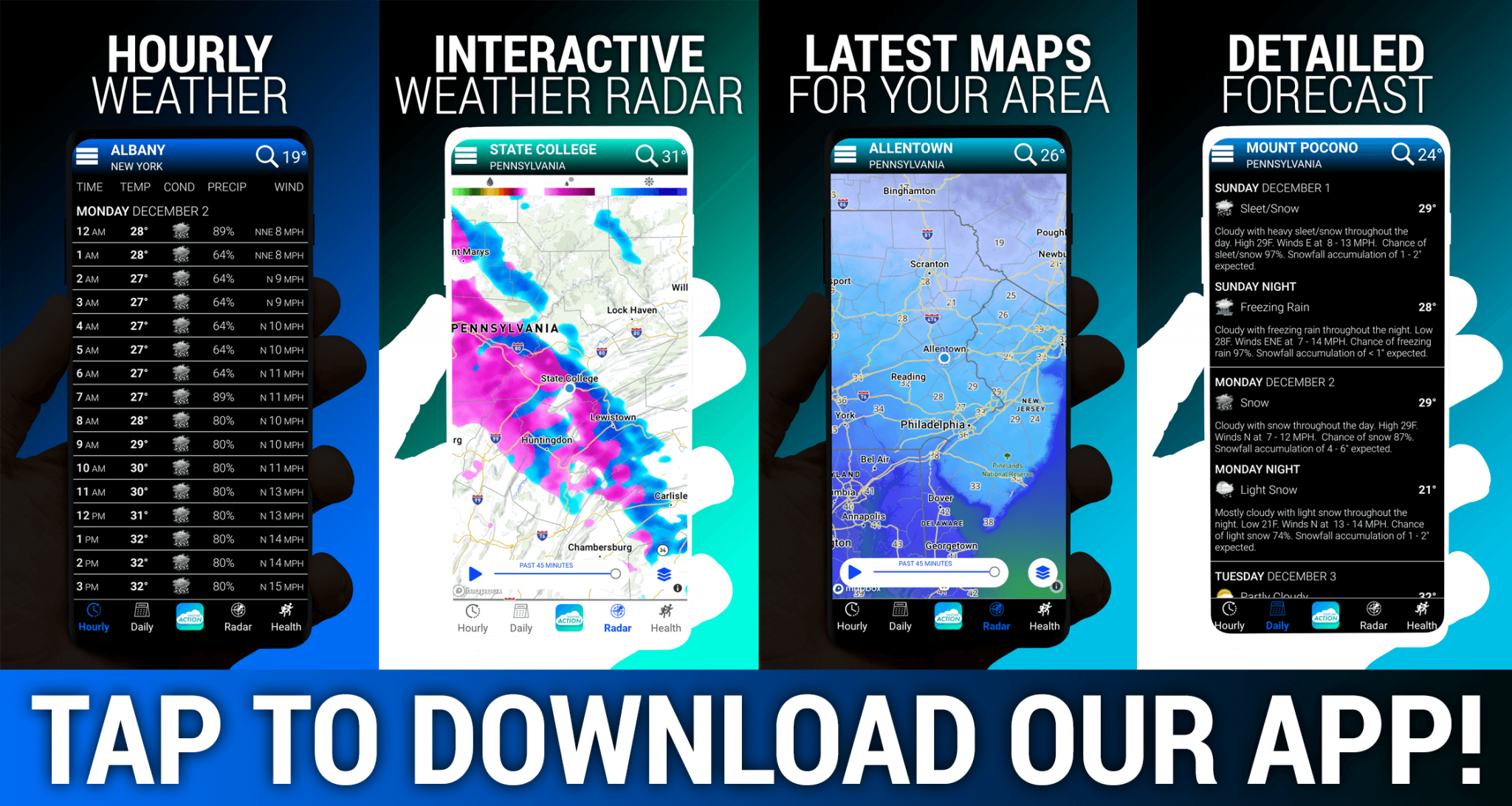 ---
---