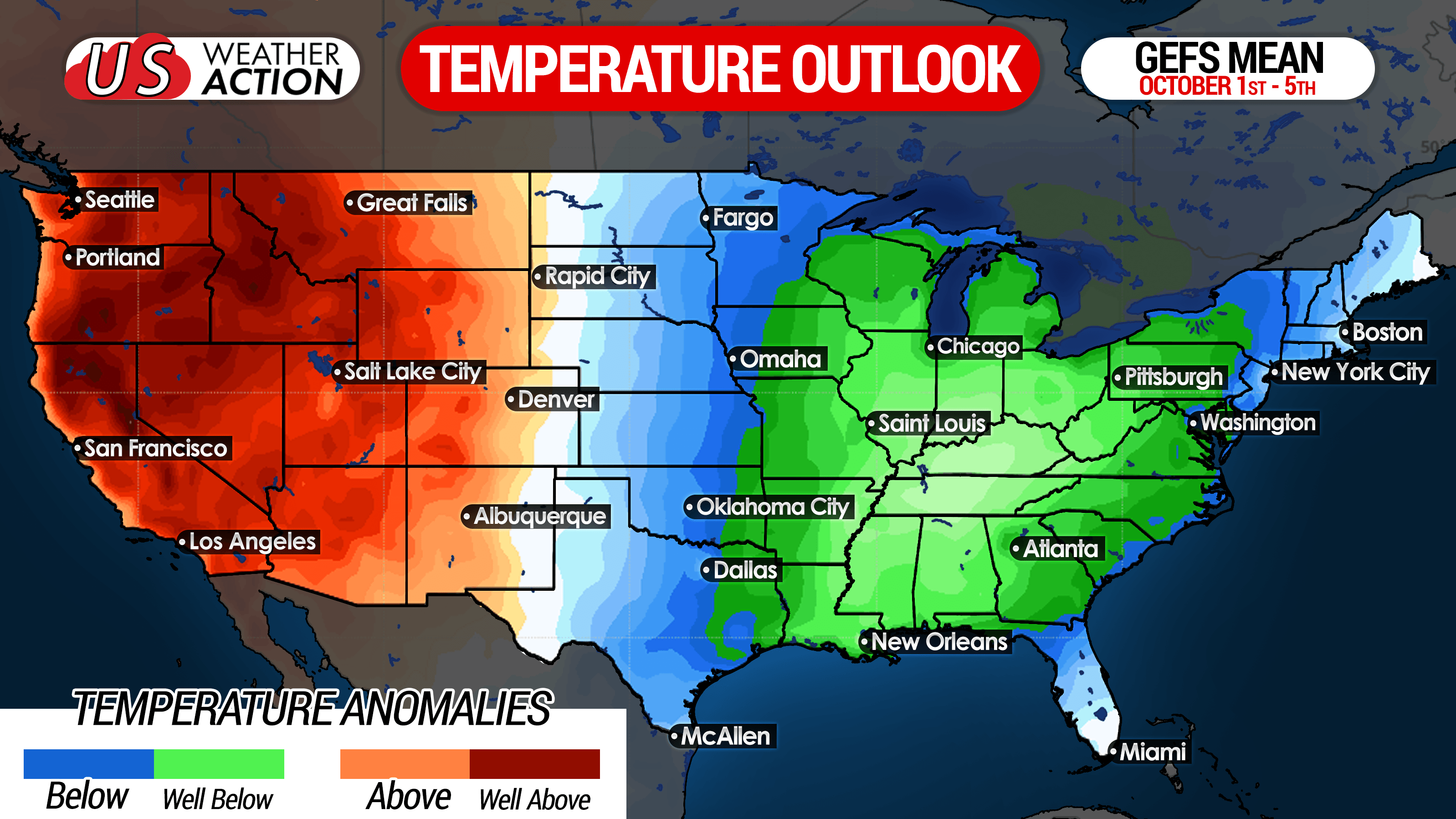 After various locations in Pennsylvania tied or set record low temperatures just a few days ago, another round of potentially record-cold is expected after the turn of the month. This upcoming period of cold air however, looks to last much longer. Below average temperatures are anticipated for at least a week straight, starting October 1st.
How cold are temperatures expected to get? The consensus right now is our region will see temperatures dip 10 – 15F below average, with western PA likely to fall slightly further below average than eastern PA due to being closer to the trough axis. Average highs in early October range from the low 60s in the northern PA mountains to around 70 in southeast PA, with average lows in the upper 30s in the northern mountains to around 50 in southeast PA. Here are the forecast high temperatures for Saturday, October 3rd around the state.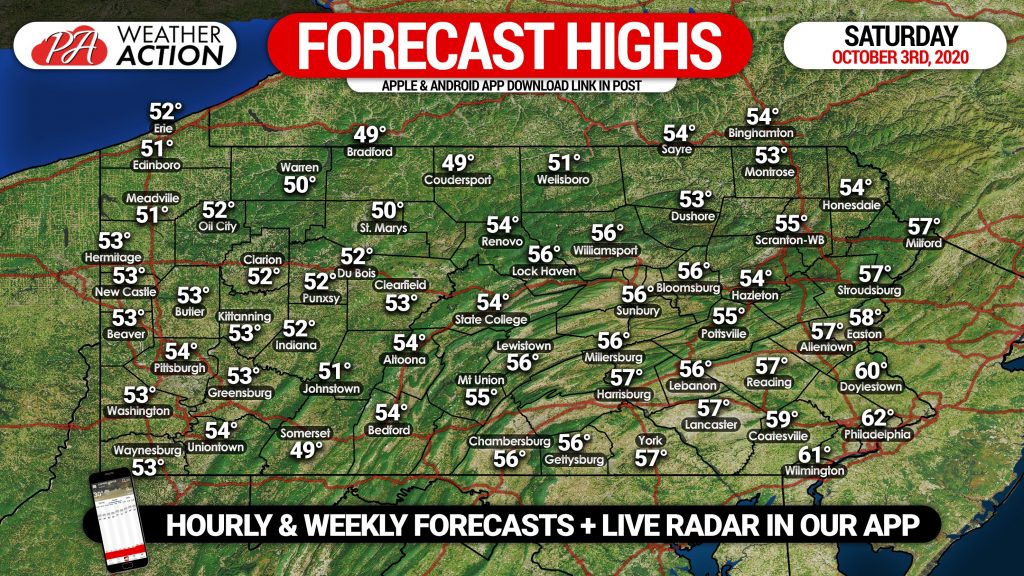 This will be jacket weather, as daytime highs are likely to be in the upper 40s to low 60s depending on location, and morning lows in the 20s and 30s. For some context, last year on October 2nd the high temperature in Harrisburg was 95F, a record high. Needless to say it will feel more like fall this year. Below is the GFS Ensemble mean temperature anomaly model for the October 1st – 5th period.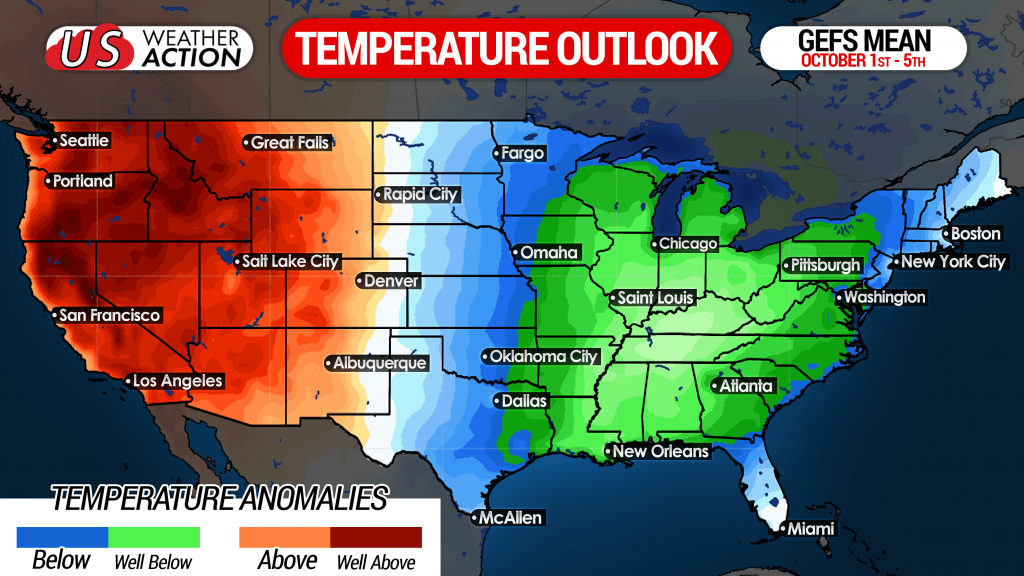 Long range modeling suggests temperatures will slowly go back to near-normal by October 10th – 12th. However, we certainly see the potential for at least slightly below average temperatures to continue through the 15th – 17th. Teleconnections (sea surface temperature configurations in different parts of the world) look to be in favorable phases for below average temperatures in the Eastern US for the next several weeks.
Do these well below average temperatures suggest anything about how this upcoming winter will go? Probably not. Some research has found a moderate correlation between below average temperatures in November and a colder than average winter. However as we saw last year, sometimes it's the opposite. Long range weather forecasting is much more complex than that unfortunately. We will have our Preliminary 2020 – 2021 Winter Outlook out in early October for those interested after the disaster last winter was.
Don't forget to share this forecast with family and friends who may be interested using the blue button below!
Track your town's weather forecast, live radar, alerts and more with our free iOS & Android App! Get it here >>> Weather Action App
---
---