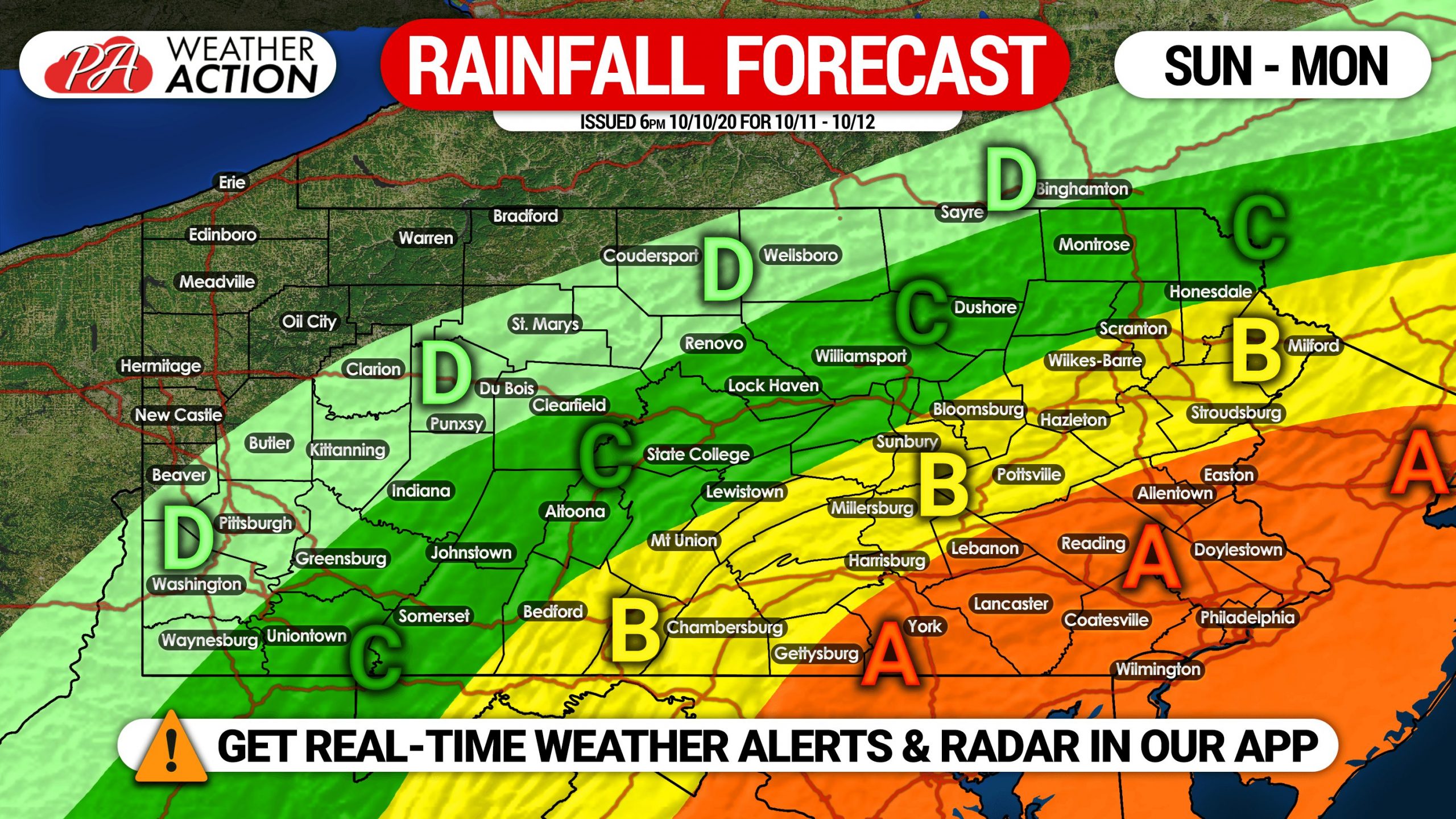 After making landfall as a category two hurricane in southern Louisiana, Delta has fallen apart as its moved inland. However, a large area of rainfall remains leftover, and it will be making its way to Pennsylvania Sunday afternoon into Monday morning. Flash flooding is not a concern in our area, as we have been dry for a while and this rain will decrease drought concerns.
Rain will move into southern Pennsylvania just after lunchtime Sunday, and will slowly move north-northeast from there. Below is future radar for 3:00 PM Sunday afternoon.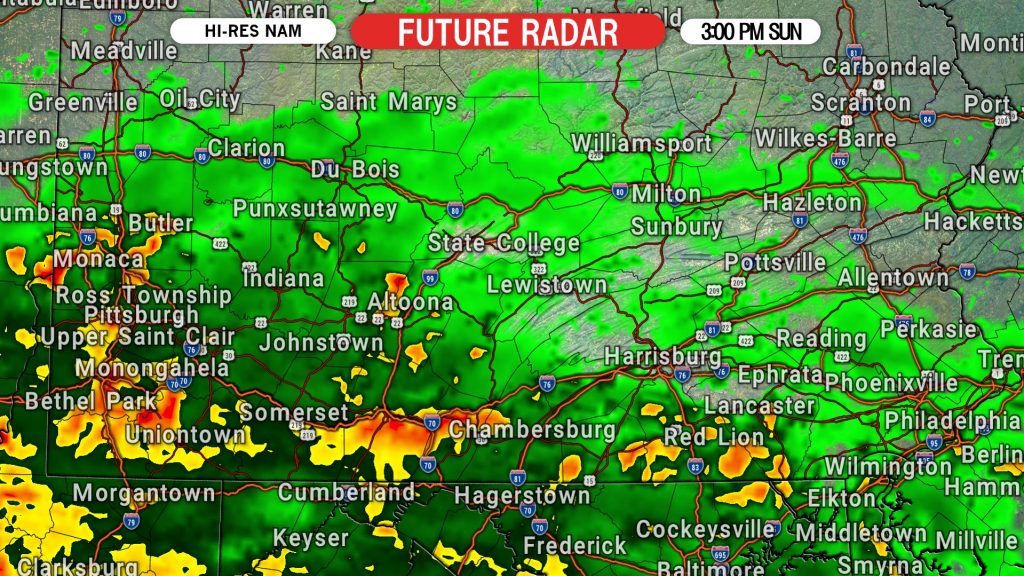 Moderate rain is expected to reach the I-80 corridor by late Sunday evening. Meanwhile, more moderate rain will continue across all of the southern half of the state. Here is future radar for 9:00 PM Sunday evening.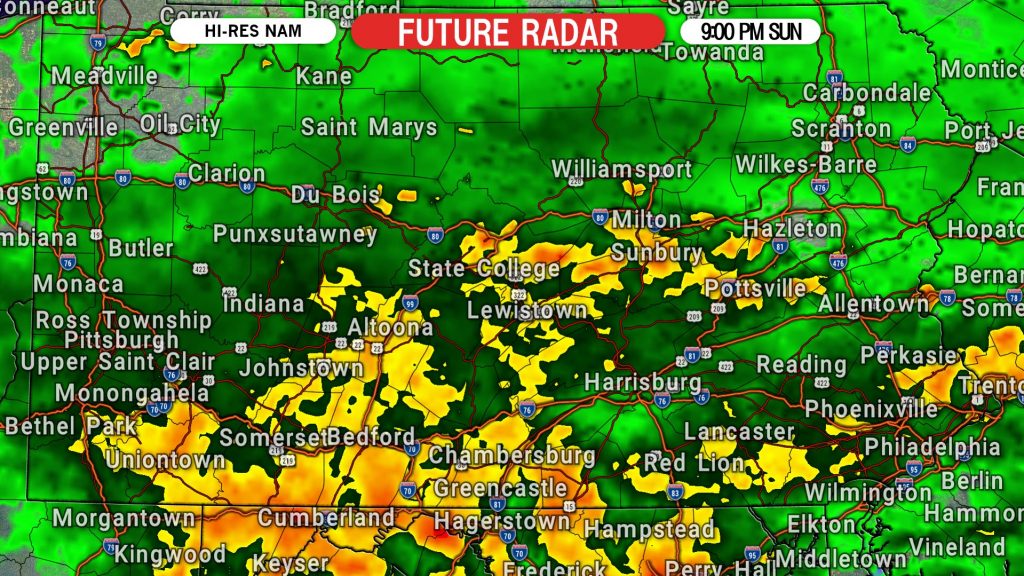 The heaviest of the rain is likely to fall early Monday morning east of I-81 and south of I-80. It will be soggy Monday AM commute for many of us. Below is future radar for 6:00 AM Monday.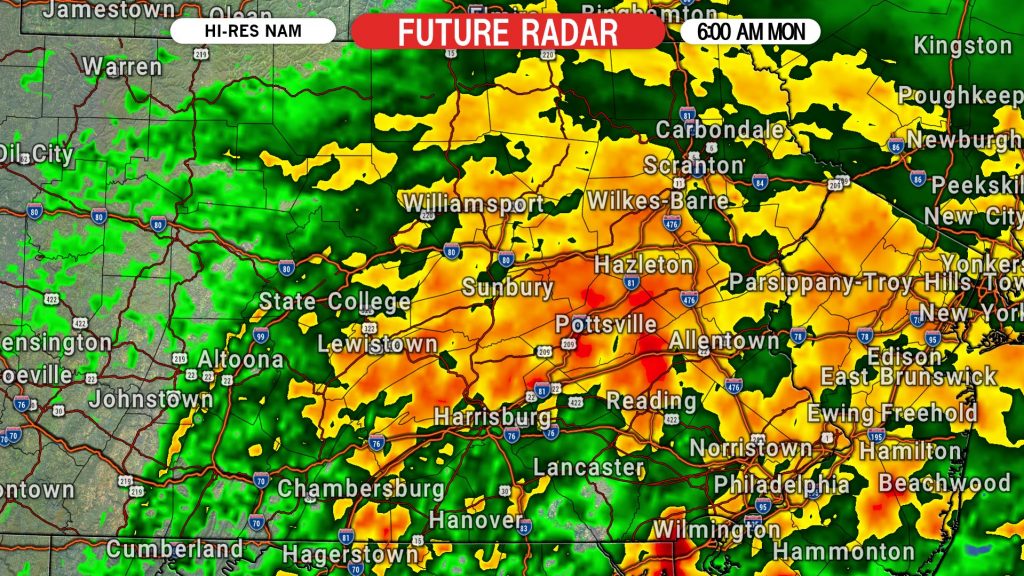 Rain will move out of central PA by mid-morning and eastern PA by around lunchtime Monday. Below is future radar for 12:00 PM Monday.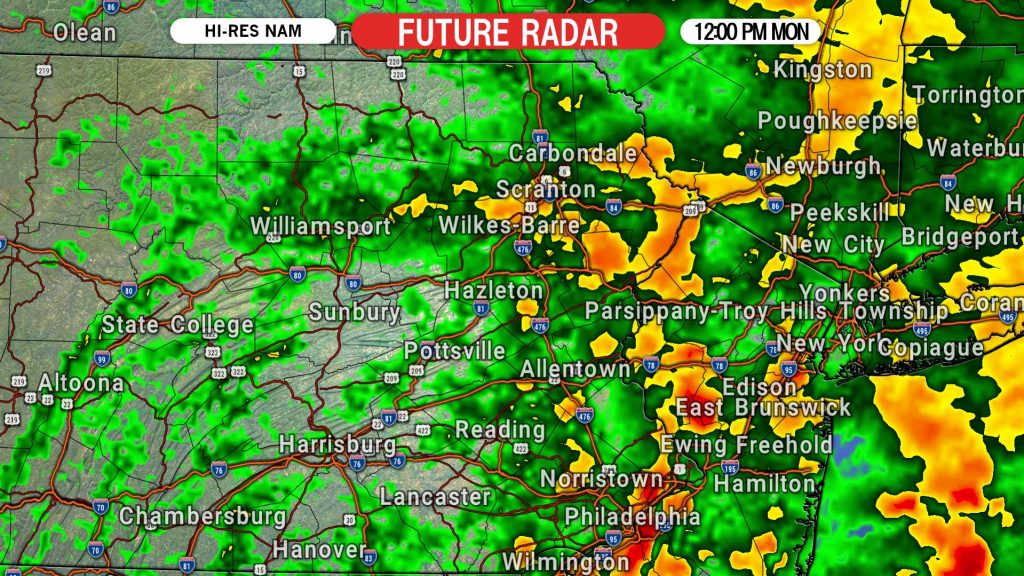 DELTA RAINFALL FORECAST MAP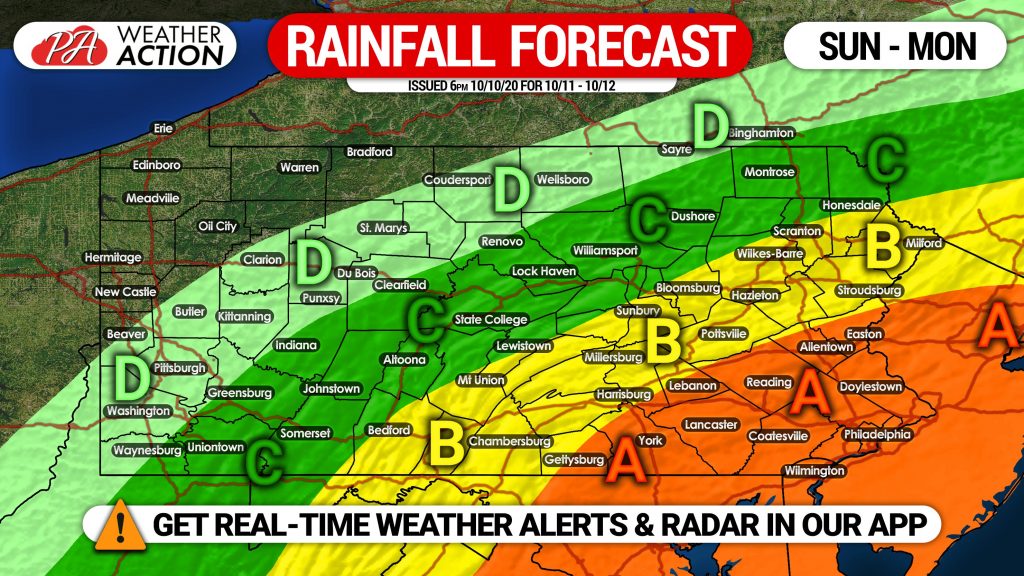 Area A: Rainfall amounts of 2.0″ expected, with isolated areas possibly picking up slightly more.
Area B: Rainfall amounts of 1.0 – 2.0″ anticipated.
Area C: Rainfall amounts of .50 – 1.0″ expected.
Area D: Rainfall amounts of .25 – .50″ anticipated.
Don't forget to share this forecast below if family or friends may be interested.
Download the Weather Action App >>> Tap here on Apple & Android
---
---