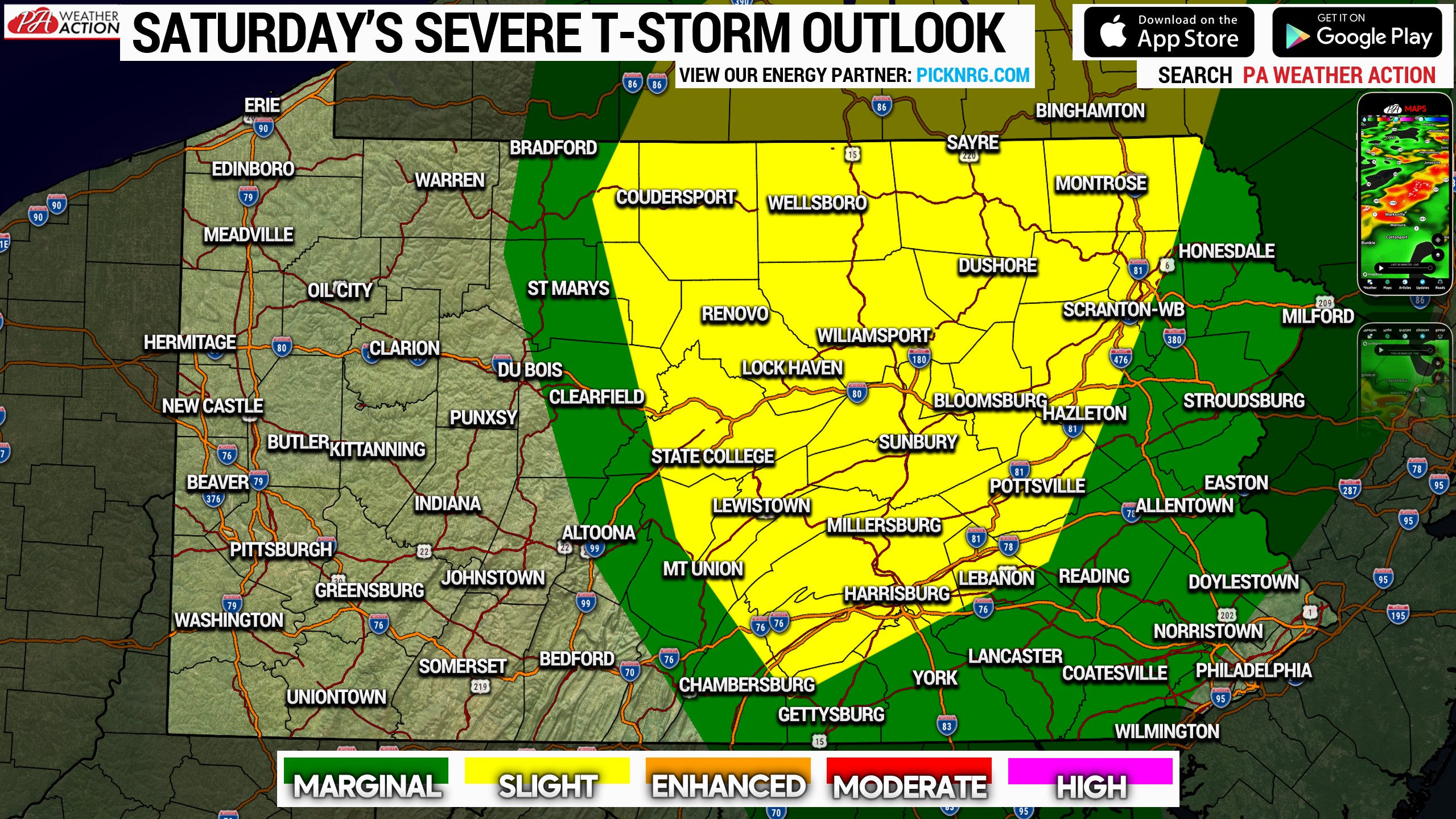 A week ago we were forecasting snow. Now we're forecasting temperatures in the 70s and severe weather. March Madness doesn't just apply to college basketball, it also applies to our weather this time of year. Coincidentally, Saturday is the last full day of winter!
TIMING
Scattered low-topped thunderstorms will begin to develop ahead of a cold front early Saturday afternoon, with more thunderstorms likely to spark later in the afternoon near the Susquehanna Valley and move northeast from there.
Right now, timing for these scattered strong to severe thunderstorms is around 5-7 PM in the Susquehanna Valley and 7-9 PM in the Lehigh Valley and Poconos. See future radar from the HRRR model below.

SATURDAY SEVERE THUNDERSTORM OUTLOOK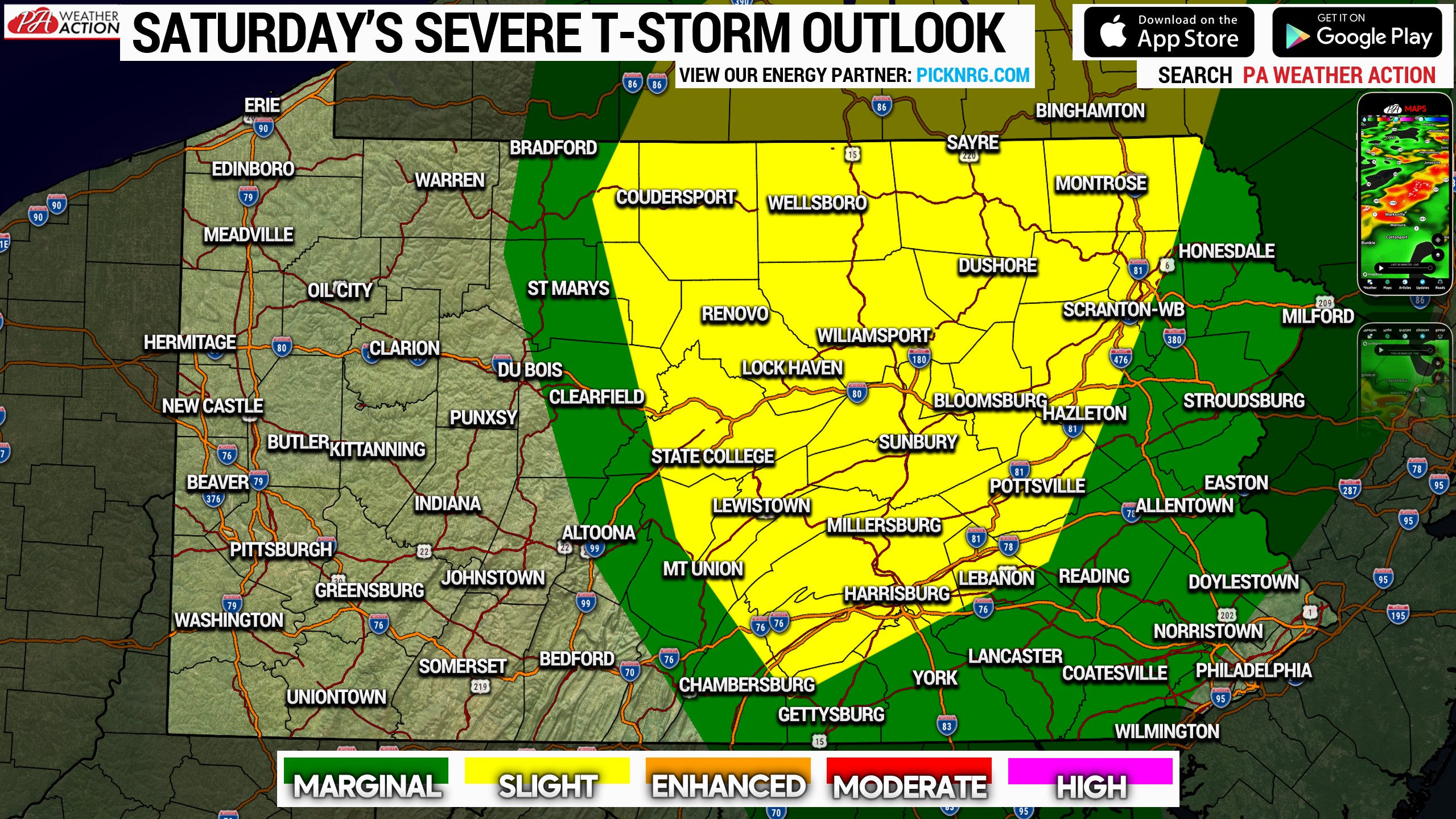 A Slight Risk (level 2 out of 5) is up for Saturday across the heart of the Susquehanna Valley and Route 15 corridor into Northern Pennsylvania. It also includes areas as far east as Scranton/Wilkes-Barre. The main threat is damaging wind, with very low, but nonzero hail and tornado probabilities. A Marginal Risk (level 1 out of 5) exists across the rest of Central PA and Eastern PA as well, with the exception of the Philadelphia Metro.
And that's how the last full day of winter 2021-2022 will go!
Share this forecast with your family and friends below!
Track the thunderstorm with our app, which features our latest blogs, forecasts, and maps, with lightning included for free! Tap this link to download it >>> PA Weather Action App
---
---