With locations like Allentown and Harrisburg off to their warmest start to a year on record, it should be no surprise we are facing the threat of severe thunderstorms in early April. The threat Tuesday will be in western and south central PA, in the form of damaging winds and hail.
TIMING
The daytime hours will consist of mostly cloudy skies and a few showers and storms around. Most of us will see the storms after sunset, likely in southeasterly-moving clusters.
Beginning at 5:00 PM, we expect a few strong to severe storms in southwest PA, as well as the main cluster of storms to be organizing in northwest PA. Below is the Hi-Res NAM future radar for 5:00 PM Tuesday.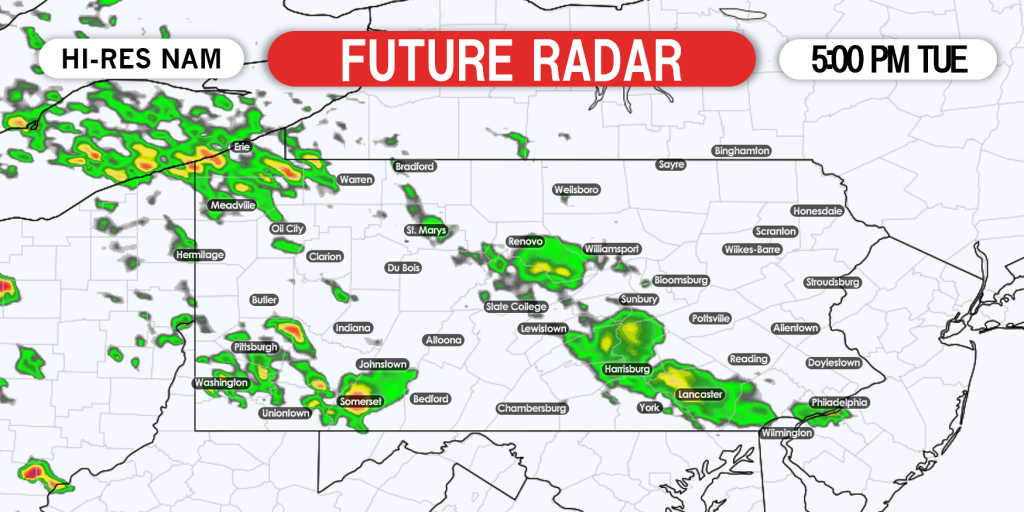 Storms will push southeast, and by around sunset we expect the cluster of storms to be near the I-80 corridor in western and central Pennsylvania. Damaging winds and isolated large hail will be a risk within these clusters. Here is future radar for 8:00 PM Tuesday.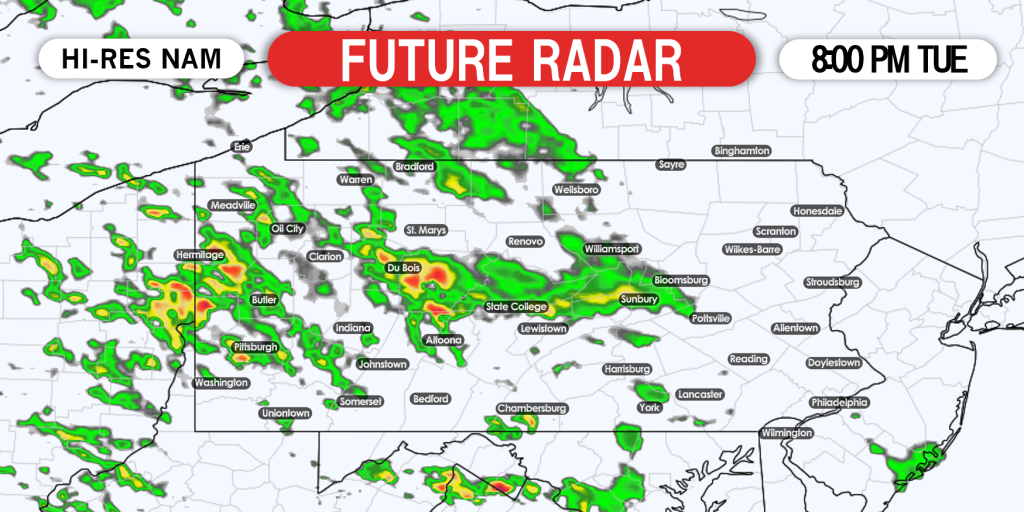 The storms will continue to move southeast, and will be near and south of the PA Turnpike in western and central PA by 11:00 PM Tuesday. The threat may diminish somewhat, but the storms should still be strong even into the night. The highest chance for severe storms by 11 PM will be west of Harrisburg and York. Below is future radar for 11:00 PM Tuesday.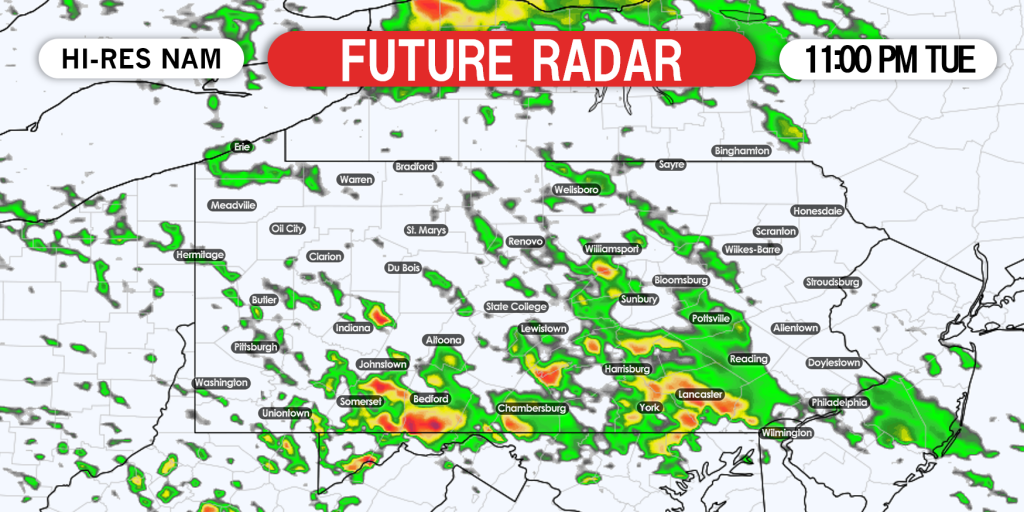 Scattered showers and non-severe thunderstorms are possible Wednesday morning even after the cluster of storms clears the area.
SPC SEVERE THUNDERSTORM RISK MAP FOR TUESDAY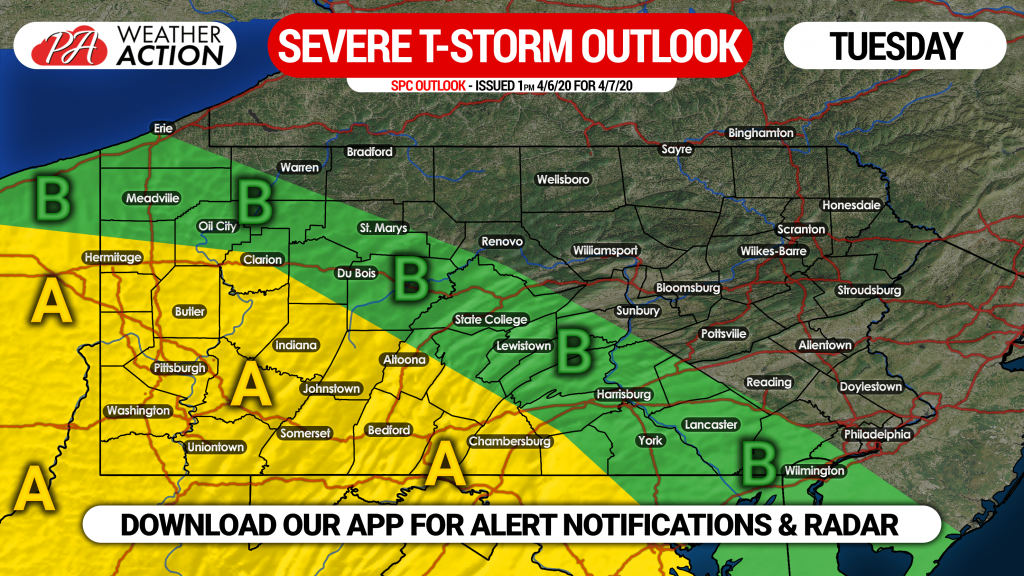 Area A: Scattered severe thunderstorms possible. Damaging winds are a risk especially within the clusters of storms, as well as isolated large hail.
Area B: Isolated severe thunderstorms possible. Scattered strong storms are possible closer to Area A, with isolated damaging winds and small hail being the risks.
Don't forget to share this with family and friends who may be interested!
Track the storms in real-time with our app! You will receive severe weather alerts as soon as they're issued. Download it here >>> Weather Action App Link 
We will also have live radar on our facebook page Tuesday evening. Stay safe everyone!