Morning showers and thunderstorms followed by a break in the early afternoon before a gusty line of showers late in the afternoon. Highs remaining mild in the upper 60s to near 70 degrees.
Monday: Dry, highs in the mid 50s.
Tuesday: Dry, highs in the mid 60s.
Wednesday: Chance of showers, highs in the low 60s.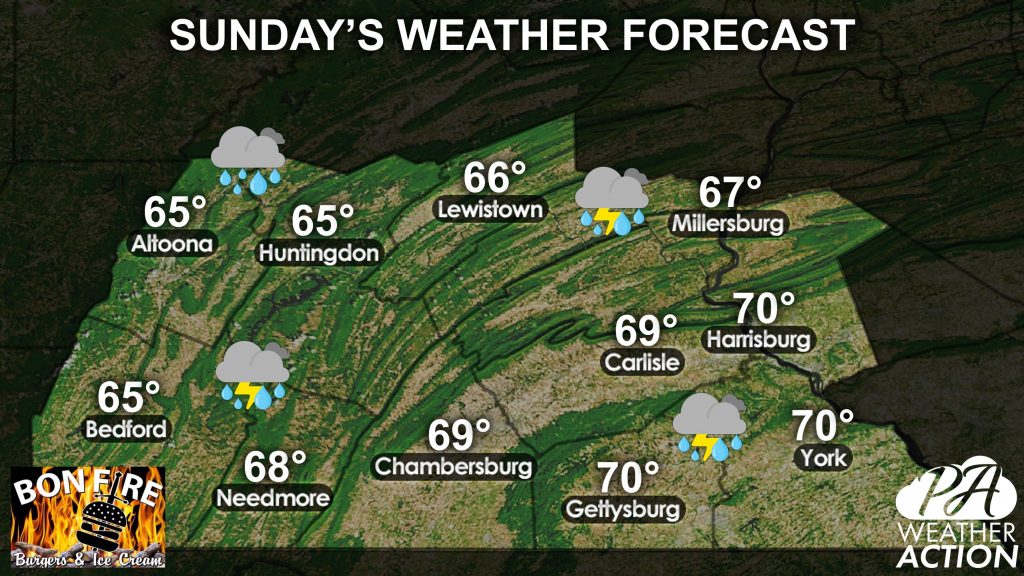 THIS FORECAST SUPPORTS:
BonFire Burgers and Icecream
8228 Lincoln Way E, Fayetteville, PA 17222
Here at BonFire we serve burgers with local meat from Steelys meats, fresh cut fries from locally grown potatoes from Irvin orchards, Ice Cream from local creamery Windy Knolls and baked desserts from Local Bakery Sweet Rollers. We believe in bringing together small businesses, to bring each other up and bring together the community.