A strong cold front moving through Thursday will be followed by a fast moving wave of snow Friday Morning.
Snow will move into Southwestern and West Central PA by around 12 AM Friday. Here is the NAM Model Radar Forecast for 1 AM Friday. At this point, snow will be accumulating mainly on grassy surfaces.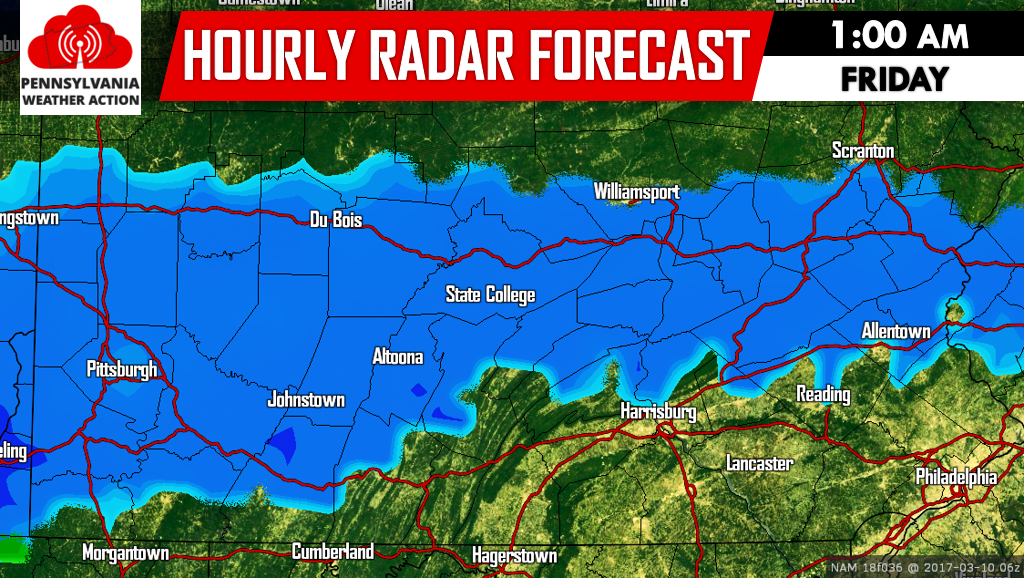 However as the night goes on and ground surfaces continue to cool, slushy snow will likely begin to accumulate on the roads mainly in areas receiving moderate snow rates. Below is the NAM Model Radar Forecast for 7 AM Friday.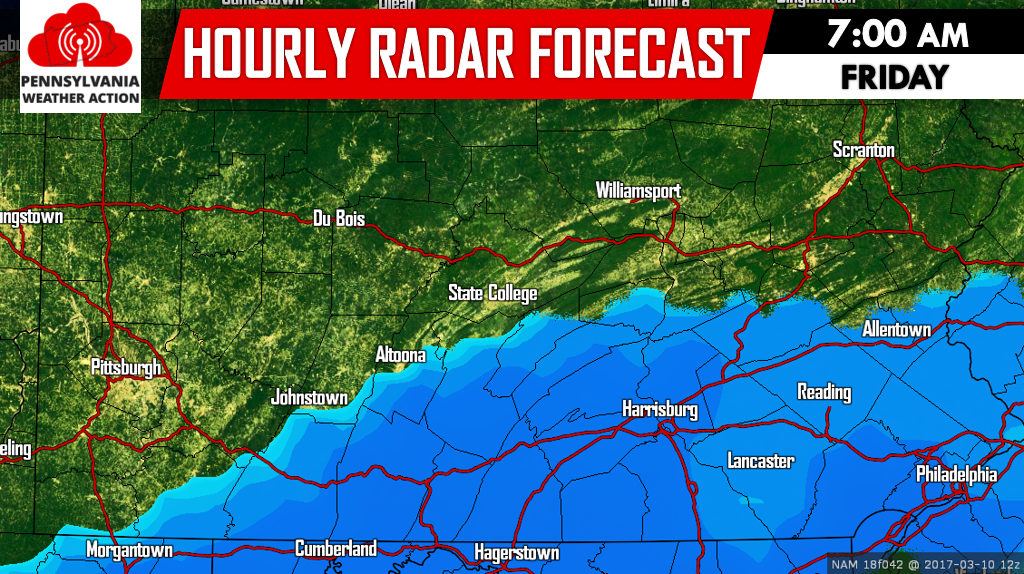 Snow is expected to end before the morning commute in Western PA. However, in Southcentral and Southeastern PA, snow will continue to fall at moderate rates. Travel is expected to be impacted in those areas Friday Morning.
Keep in mind while an inch of slushy snow on the roads doesn't sound like much, most accidents that occur happen with under two inches of snow on the road.
SECOND CALL FRIDAY MORNING SNOWFALL FORECAST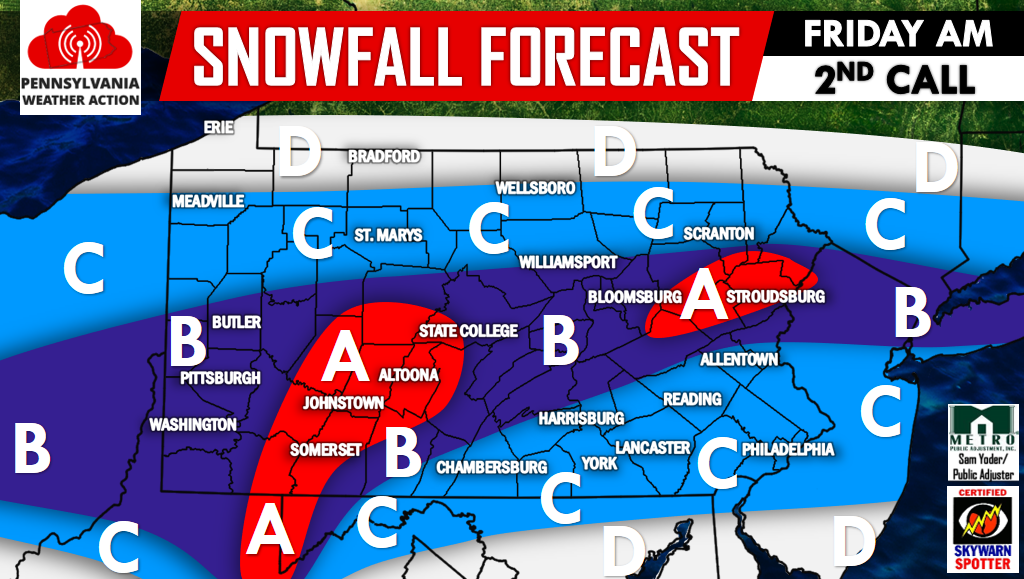 Area A: The Laurel Highlands and parts of the Pocono Mountains are included in this category. 4-6″ of snow is expected, causing hazardous travel Friday Morning.
Area B: 2 to 4 inches of snowfall is expected. Travel delays expected during the Friday Morning rush.
Area C: 1 to 2 inches of snowfall is expected. Travel delays possible especially in Southern PA, where the heaviest snow of the event will be falling during the morning rush.
Area D: A Coating to 1 inch is expected. 
Follow us on our Facebook page for our Final Call Tomorrow and much more by clicking here >>>PA Weather Action on Facebook!
Don't forget to share our snowy forecast with your family and friends by using the icons below! Stay safe!