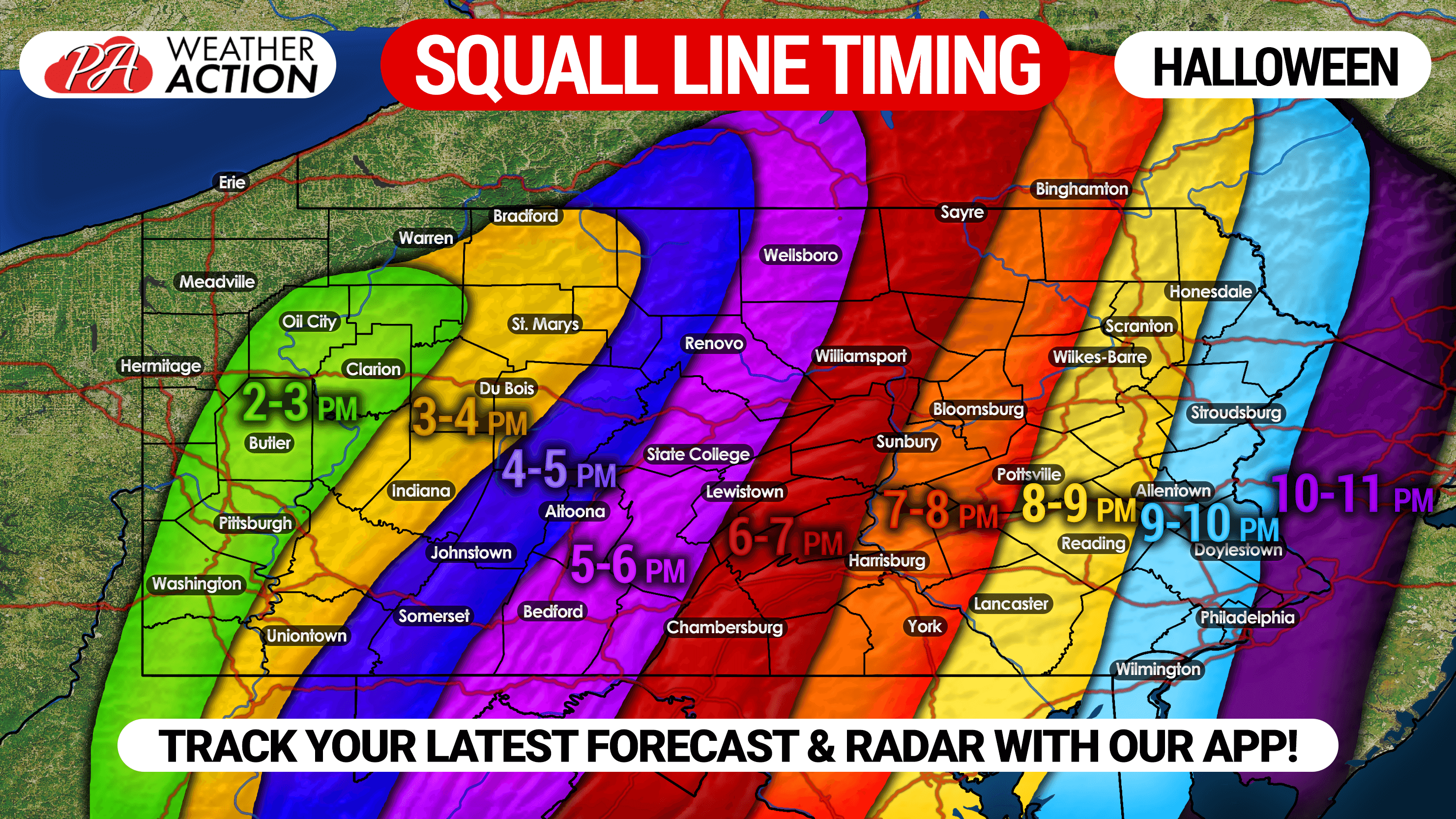 We are about to get a taste of three seasons in the span of about 24 hours, beginning tomorrow (Halloween)! A low pressure system to our west is currently dumping significant amounts of snow on parts of the Midwest, meaning a rare white Halloween is likely as far east as Illinois and Michigan.
Here in Pennsylvania though, it'll be a different story. Temperatures will soar to near 70 degrees across much of the state Thursday, with a line strong to severe thunderstorms sweeping through in the afternoon and evening, potentially accompanied by damaging winds and an isolated tornado. We don't expect much lightning due to the nature of the expected low topped thunderstorms.
Rainfall amounts will range on average from 1.5 – 3″ throughout the state between now and Friday morning. In addition, wind gusts of 40 – 60 MPH are likely around the time of the squall line moves through. Temperatures will rapidly drop as the cold front moves through, and our new pattern of below average temperatures will begin November 1st.
Below is when you can expect strong to severe storms to move through your area.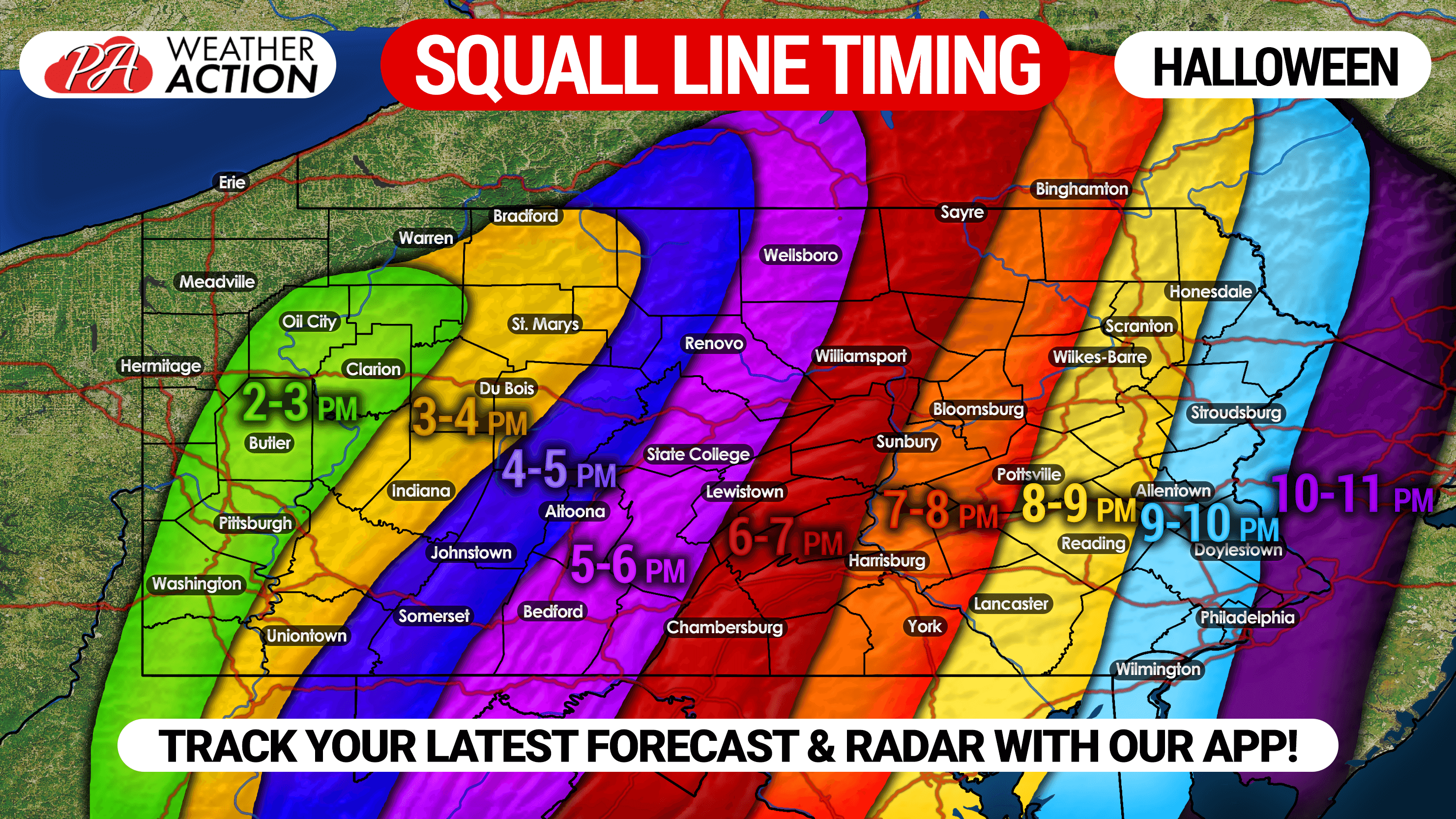 ---
SEVERE THUNDERSTORM OUTLOOK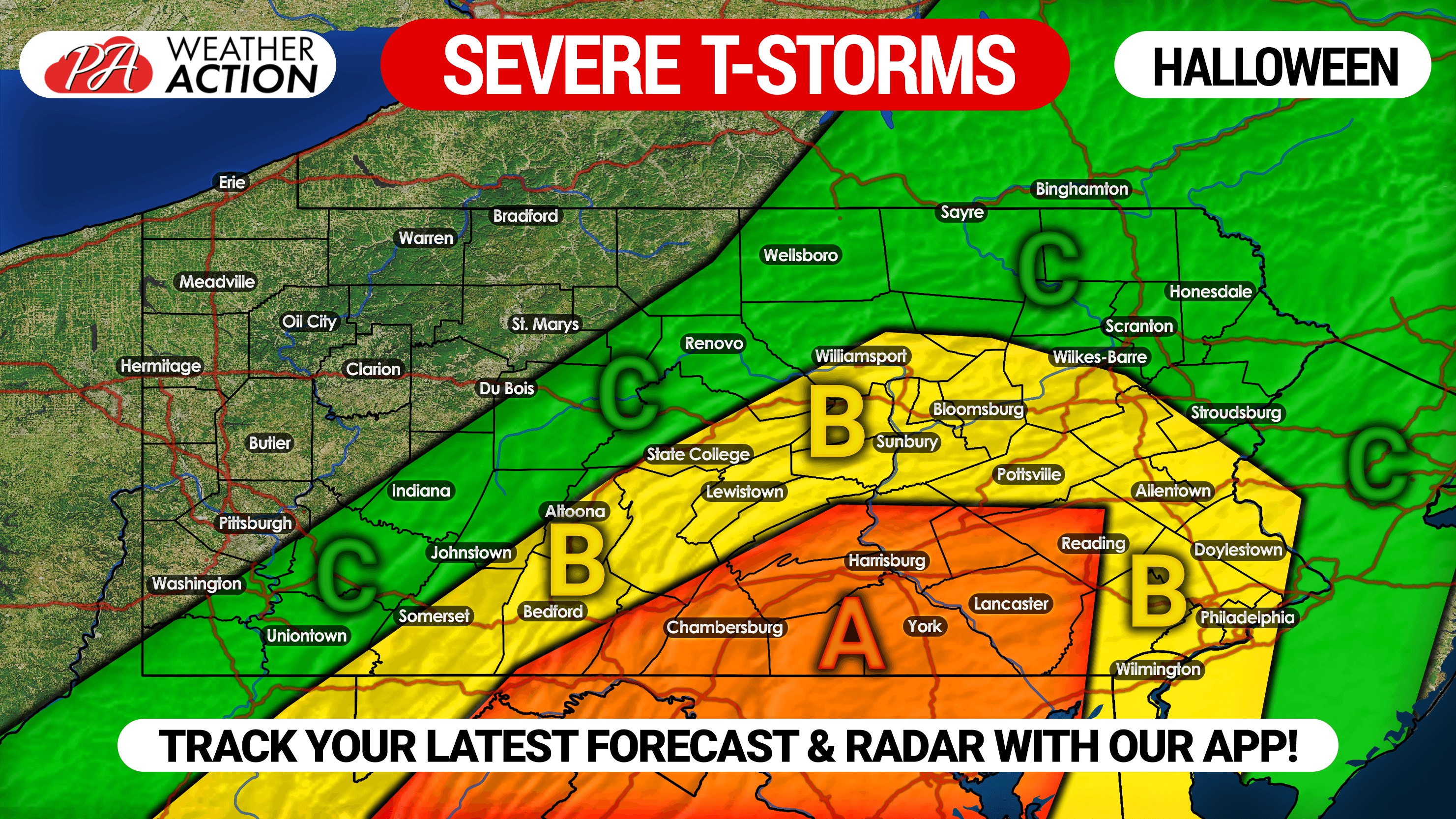 Area A: Enhanced risk for widespread damaging wind gusts of 50-60 MPH. An isolated tornado is also possible.
Area B: Slight risk for widespread damaging winds, but 40-55 MPH gusts still likely.
Area C: Marginal risk, but 40-50 MPH wind gusts still likely.
---
FIRST SNOWFALL FORECAST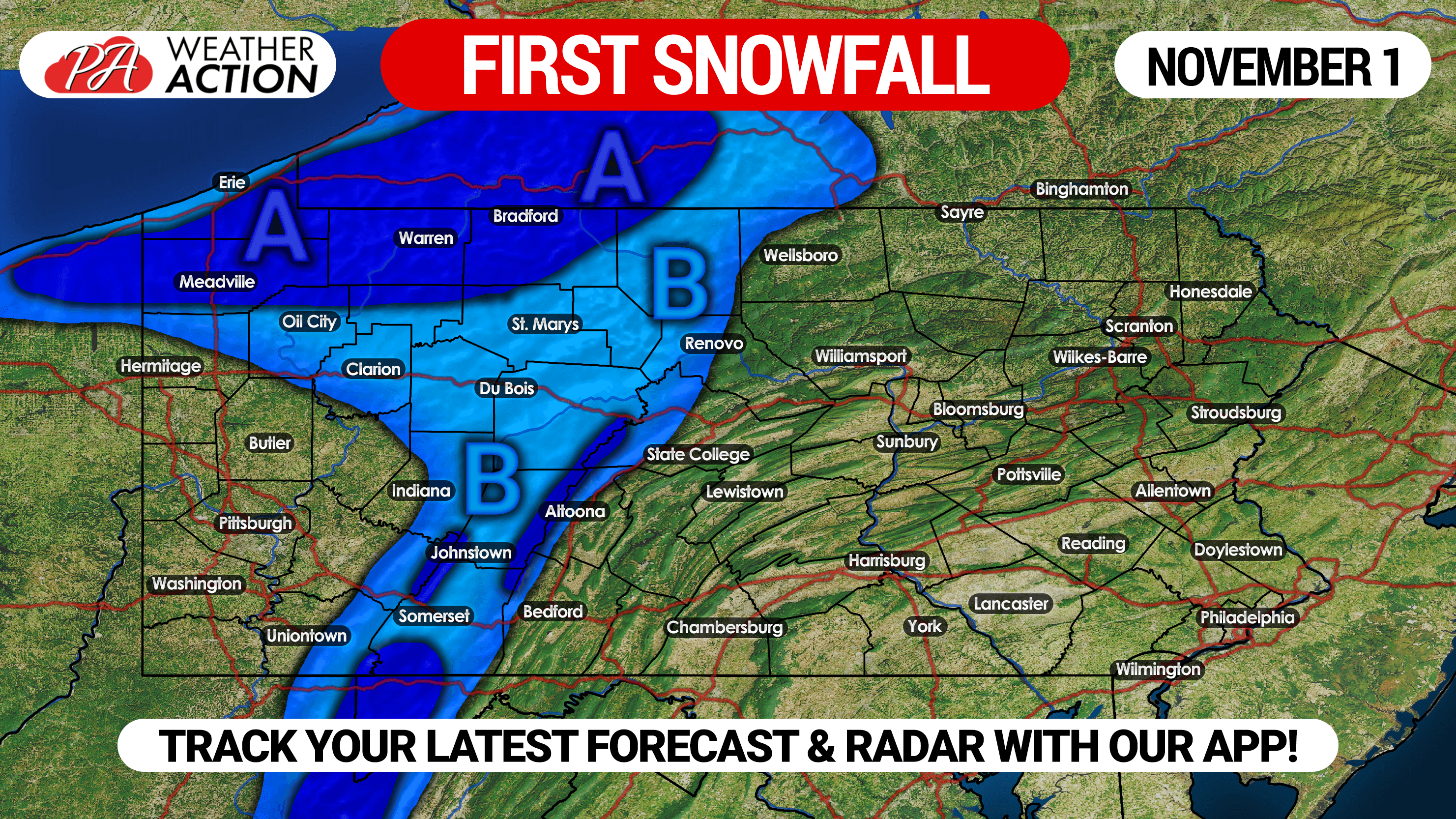 Area A: Snow showers likely Friday morning. Snowfall accumulations generally under 1″. However, usual lake effect jackpot zones between Erie, Meadville, and Bradford could see 1″.
Area B: Scattered snow showers likely Friday morning. A dusting of snow is possible, with 1/2″ possible above 2000′ elevation.
For extra updates you won't see on our website, subscribe to our new YouTube Channel >>> Weather Action YT Link!
---
---