After what has seemed like a long break from severe weather, strong to severe storms will target the state Sunday and Monday. Much of the western half of the state has experienced abundant amounts of rainfall over the past few days due to non-severe, slow moving storms. Suburbs of Pittsburgh, Johnstown, and Altoona have all seen flash flooding over the past few days. With the ground waterlogged in many areas, it will not take much more rain for significant flash flooding to occur.
SPC RISK MAP FOR SUNDAY (6/18)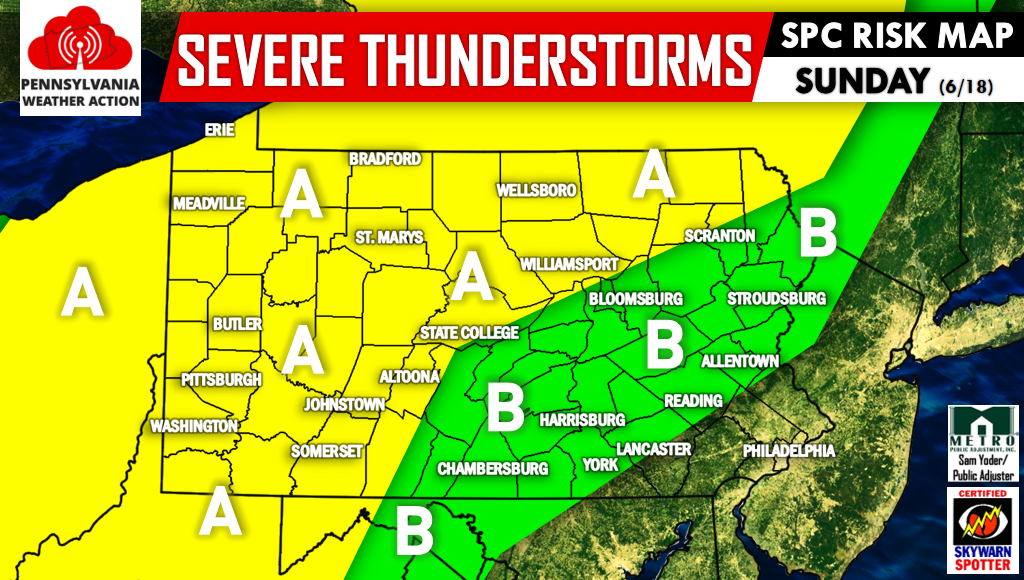 Area A – This includes Western PA as well as much of Northern PA. Main threats include flash flooding and damaging winds.
Area B – This includes Southcentral and Eastern PA with the exception of Philadelphia and surrounding counties. The main threat will be damaging winds.
The same areas that currently have a high flash flood risk will be the main target for Sunday's Storms. Damaging winds will be a risk in all areas. Here is our risk graphic for Sunday (6/18).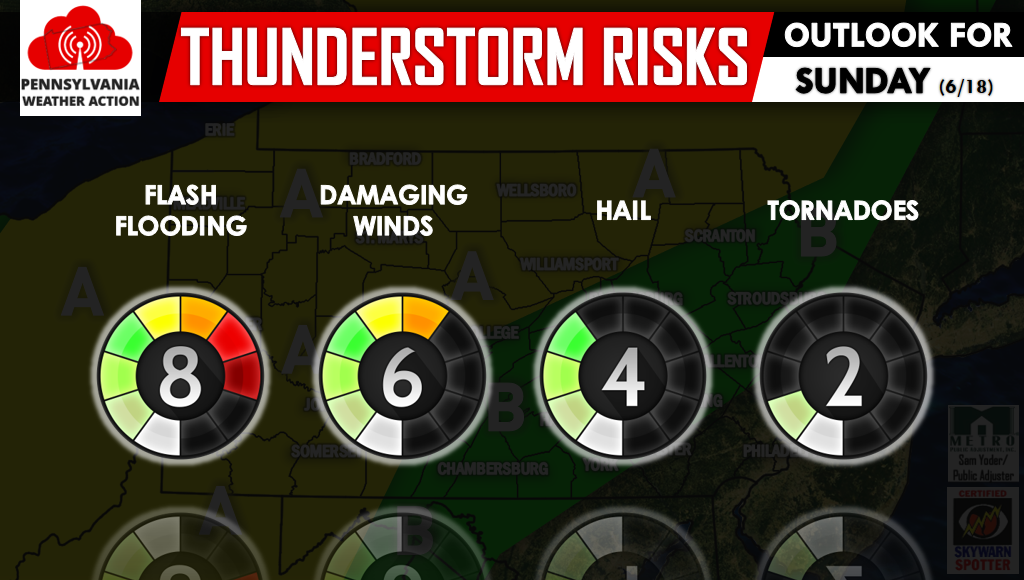 The threat of hail and tornadoes will be relatively low, as shown above.
SPC RISK MAP FOR MONDAY (6/19)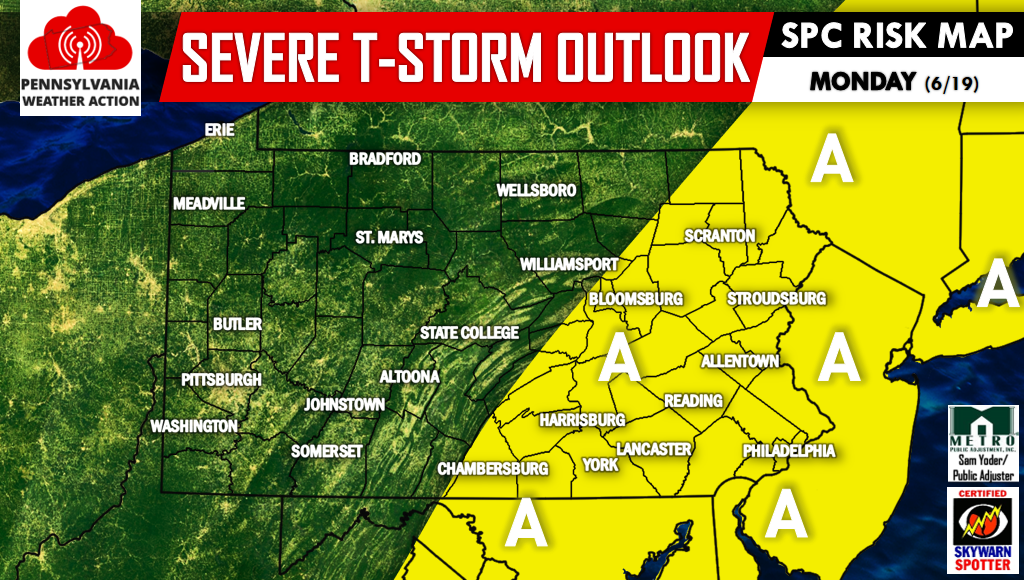 The Storm Prediction Center has already addressed the threat of severe thunderstorms for Monday. The highlighted region includes much of Eastern PA, extending down into Southcentral PA. At this point, threats include damaging winds, hail, and isolated tornadoes.
A sentence to keep in mind across the next few days is "Turn Around, Don't Drown." It only takes SIX inches of water to cause loss of control and potential stalling of most passenger cars. Warn your friends and family by sharing this article using the icons below, stay safe!