Yet another winter is right around the corner, as Christmas is just 73 days away. Our Preliminary 2017-2018 Winter Outlook was posted yesterday. If you missed it, click here!
Believe it or not, many areas of Northern PA typically see their first snowflakes in Late October. Below is a map displaying average first flakes county-by-county.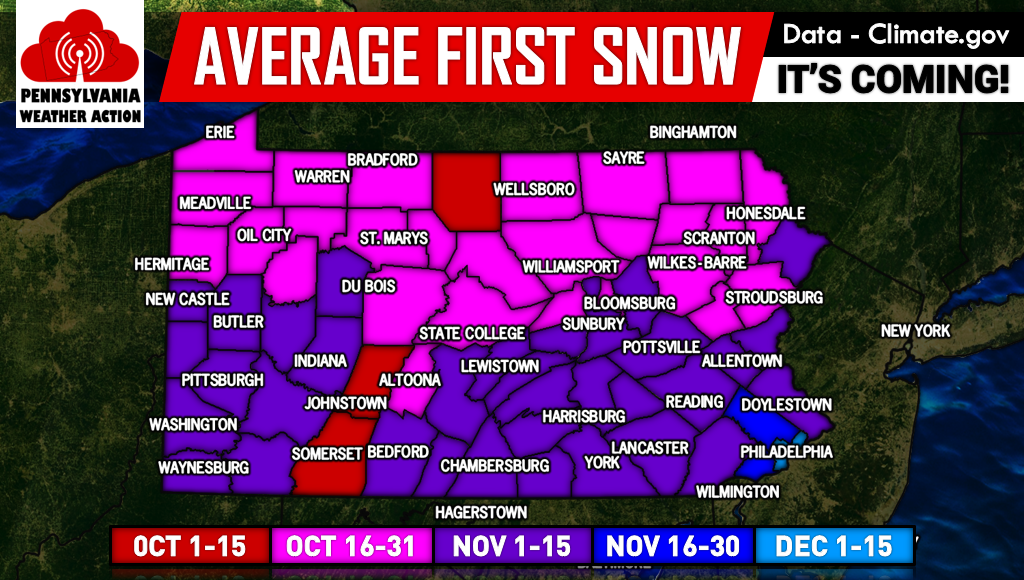 While this may be delayed this year, there is some hope for winter fans in the long range. Above average temperatures look likely between the 18th and 24th. The end of October looks interesting as the pattern may begin to change.
The most probable way our first flakes will occur is through lake effect snow. The last few runs of the GFS have hinted at this. Here is this afternoon's GFS for around October 26th.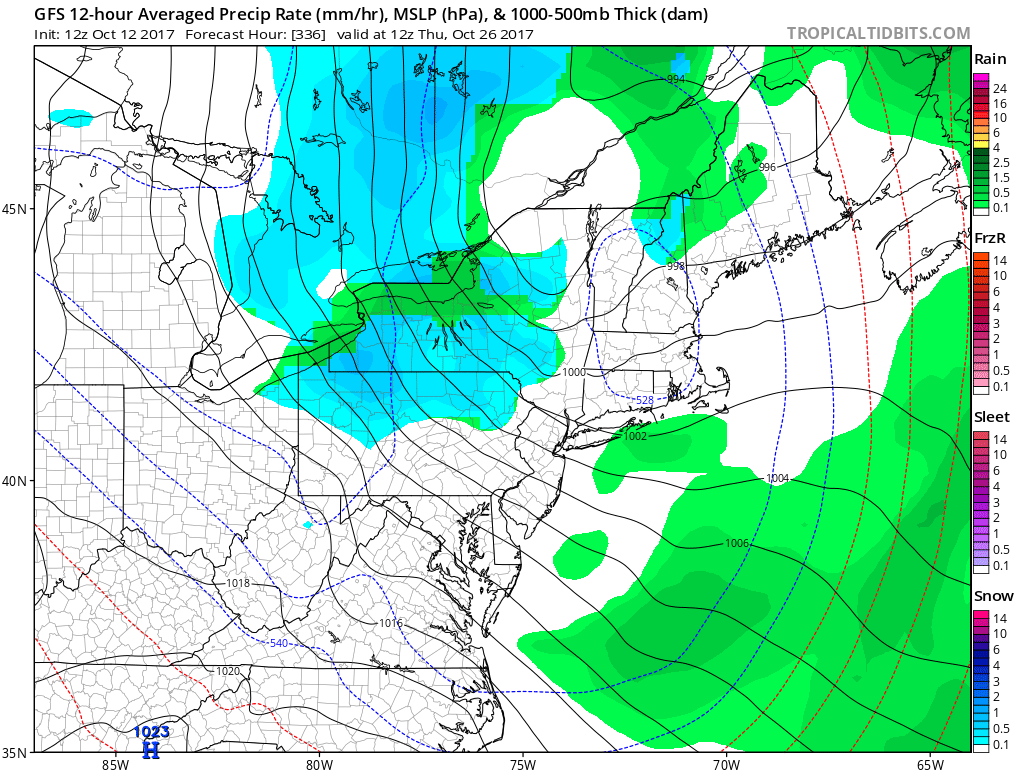 Although we don't advise taking this model literally, it shows a very realistic solution. This is normally how our first snowfall occurs.
A storm would cut to our west, with cold air flowing in behind it. With the cold air would come northwest winds, generating lake effect streamers. If all levels of the atmosphere were cold enough, precipitation would fall in the form of snow. Even Southern PA is sometimes reached by these early season lake effect bands.
It won't be long until snow and the holiday season is upon us! If you are looking forward to the first snow of the season, share the news with your friends below!