A White Christmas is looking likely across a good amount of the state this year! A low pressure system will move into Western PA Sunday, before transferring to the coast. The initial system will bring Western PA snow showers late Christmas Eve. Snow will then develop in Southern PA and move northeast.
Lightest accumulations will be in southcentral and southeast PA, where a lack of precipitation and mixing issues are anticipated. Areas in Northern PA and the Laurel Highlands will likely see the most snow out of this event.
Here is the NAM Model for around midnight Christmas Morning: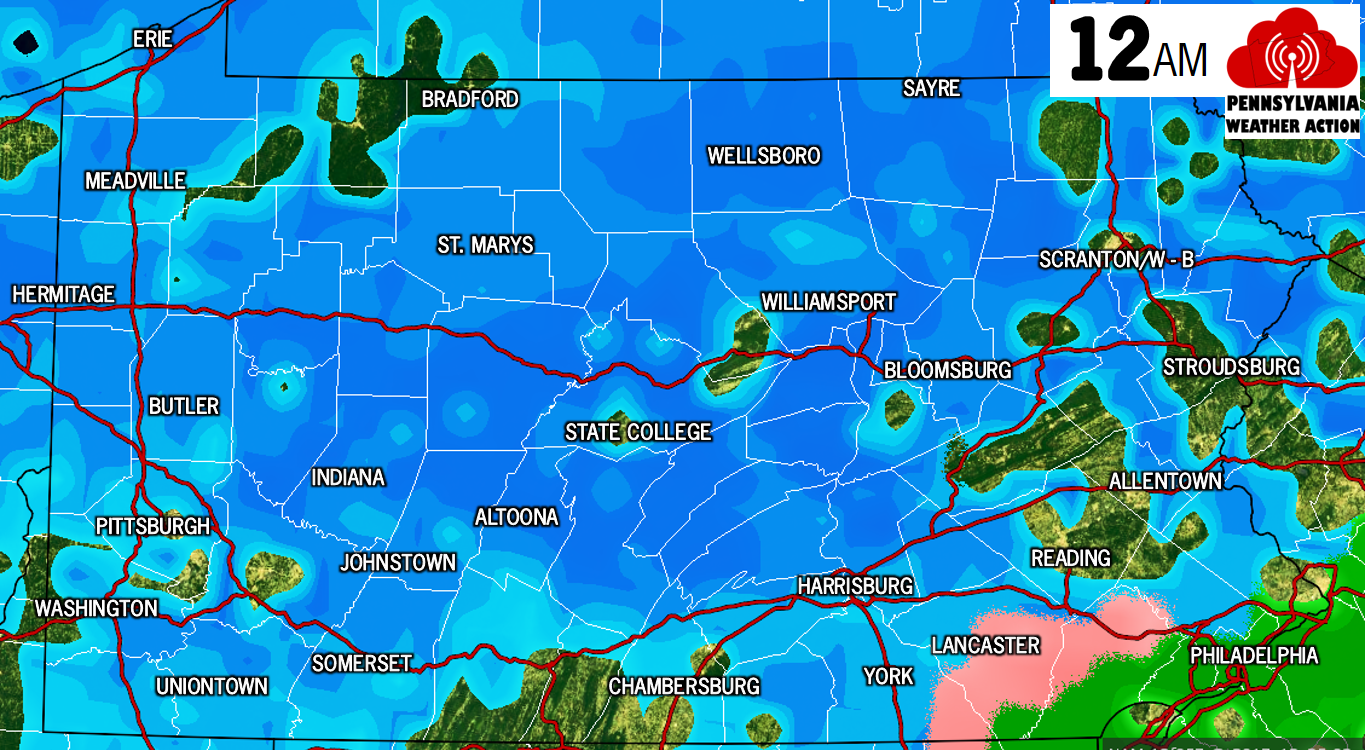 At this point snow will be falling in all areas north of the turnpike. Locations near Philadelphia and Lancaster will see a rain/snow mix or even just rain. Temperatures during this event will be near freezing. Greatest travel concerns exist near and north of i-80. The snow will exit from southwest to northeast between midnight and 5 AM Christmas Day (Monday).
SNOWFALL FORECAST MAP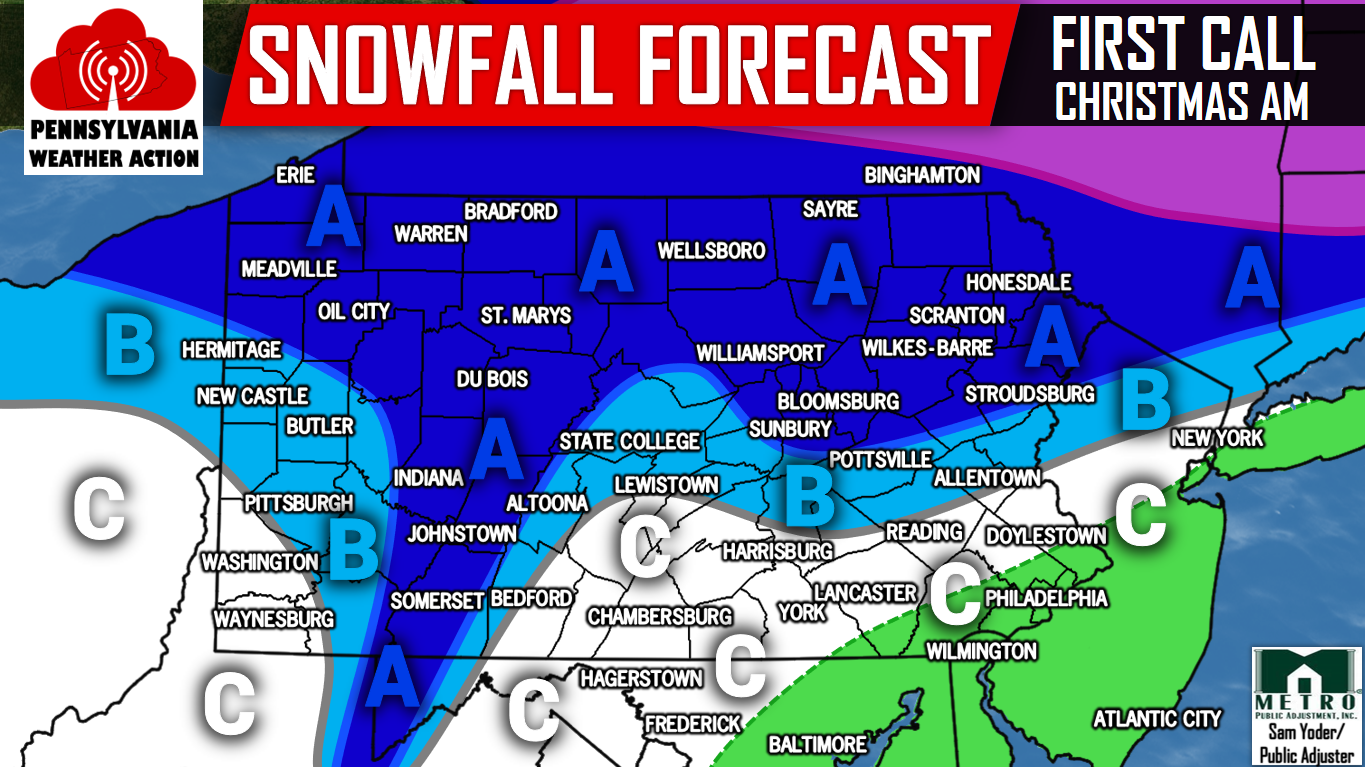 Area A – 2-3″ of snow is expected. Slick travel is possible early Christmas Morning.
Area B – 1-2″ of snow is expected.
Area C – A coating to an inch of snow is expected, with rain mixing in Southeast PA.
Our Final Call Snowfall Forecast will be issued Saturday Evening. Make sure you have us liked on Facebook by clicking here>>>>PA Weather Action on Facebook!
Share the White Christmas Forecast with your friends and family using the button below!