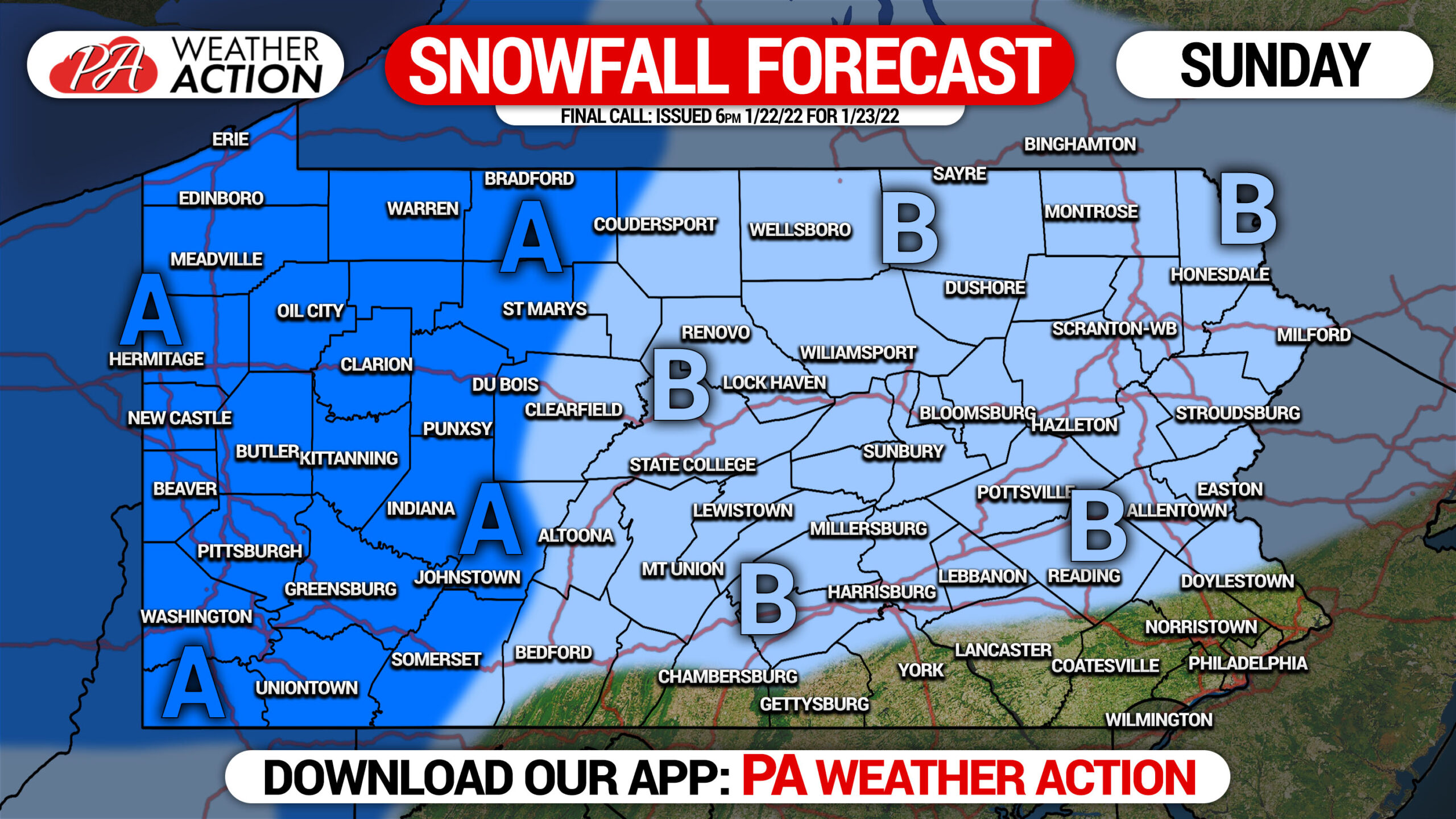 A fast moving Alberta Clipper will make its way into Western Pennsylvania by late Sunday morning. As usual, much of the snow will be held in and west of the Laurel Highlands. Snow will wind down by the early evening in Western PA, perhaps ending as scattered heavier snow squalls. Temperatures will be well below freezing and this will be textbook powdery snow. Some light snow is possible on the eastern spine of the Appalachians, but accumulations will be very light.
FUTURE RADAR
---
SNOWFALL FORECAST FOR SUNDAY'S CLIPPER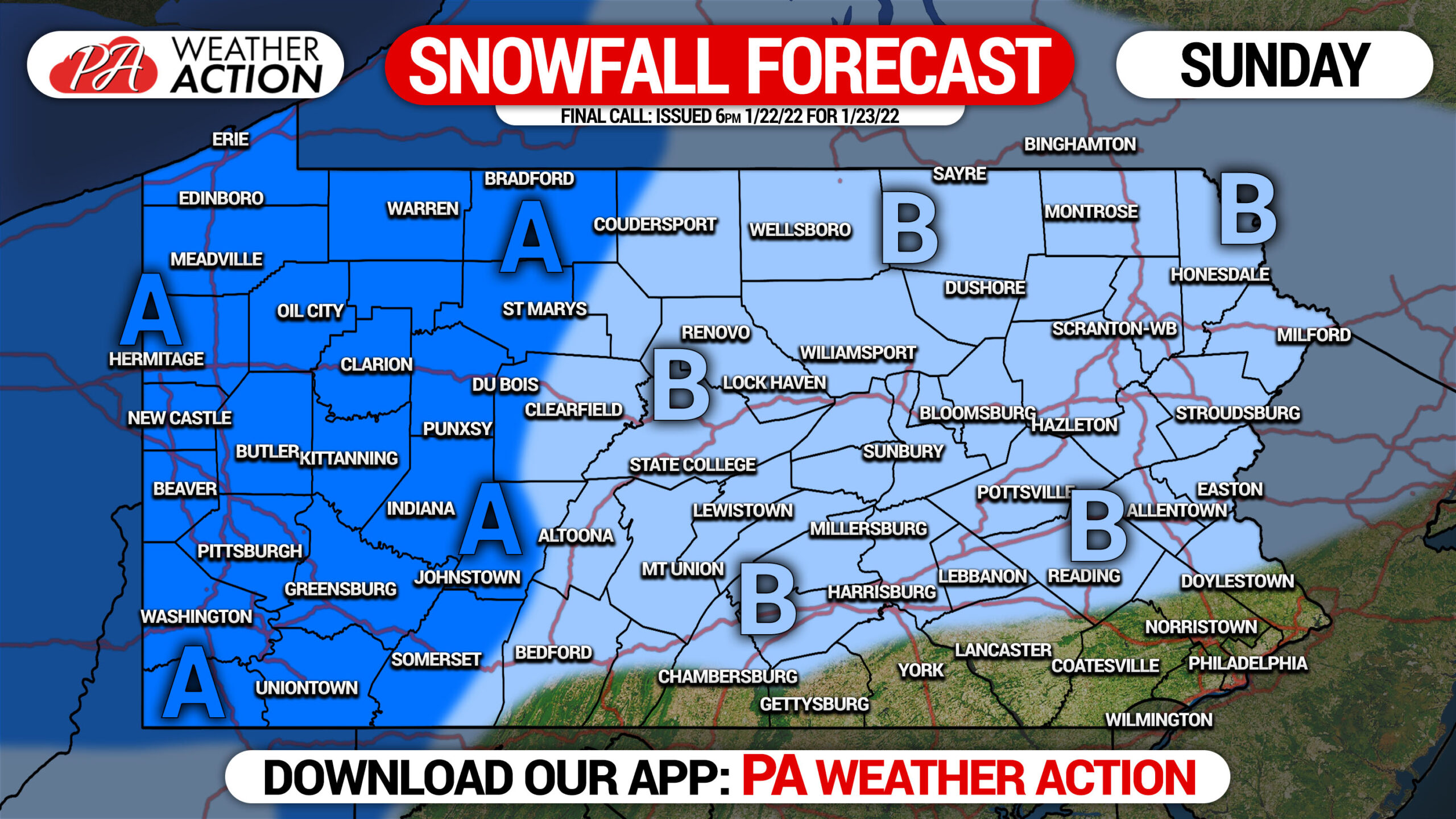 Area A: Snowfall accumulation of 1 – 3″ expected.
Area B: Snowfall accumulation of a coating to 1″ anticipated for most. Scattered areas may see no accumulation.
Travel may be tough in Western Pennsylvania on Sunday. Take it slow and steady. Most vehicle crashes happen with just an inch or two of snow on the road.
Be sure to share this forecast with family and friends in impact areas using the button below.
Get your hourly forecast along with live maps and road cams with our app! Get it on Apple below.
(App temporarily unavailable on Google Play)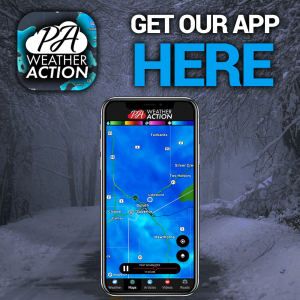 ---
---